Games Workshop has launched the new Warhammer 40,000 App out now for download.
The Warhammer 40,000 App is available right now for the new edition. You can download it now from the Google Play store and it will be available for iOS very soon. We covered some of the features of the App already. And you will want to register for My Warhammer as well to get an account. So why should you download this App?
"In short, the app gives you the Core Rules for Warhammer 40,000 in the palm of your hand. When you subscribe, you'll have literally ALL of the currently available Warhammer 40,000 codexes and expansions – datasheets, weapon profiles, Relics, Warlord Traits, fully up-to-date points values from the Munitorum Field Manual and more! And it's all easily searchable for quick referencing during your games."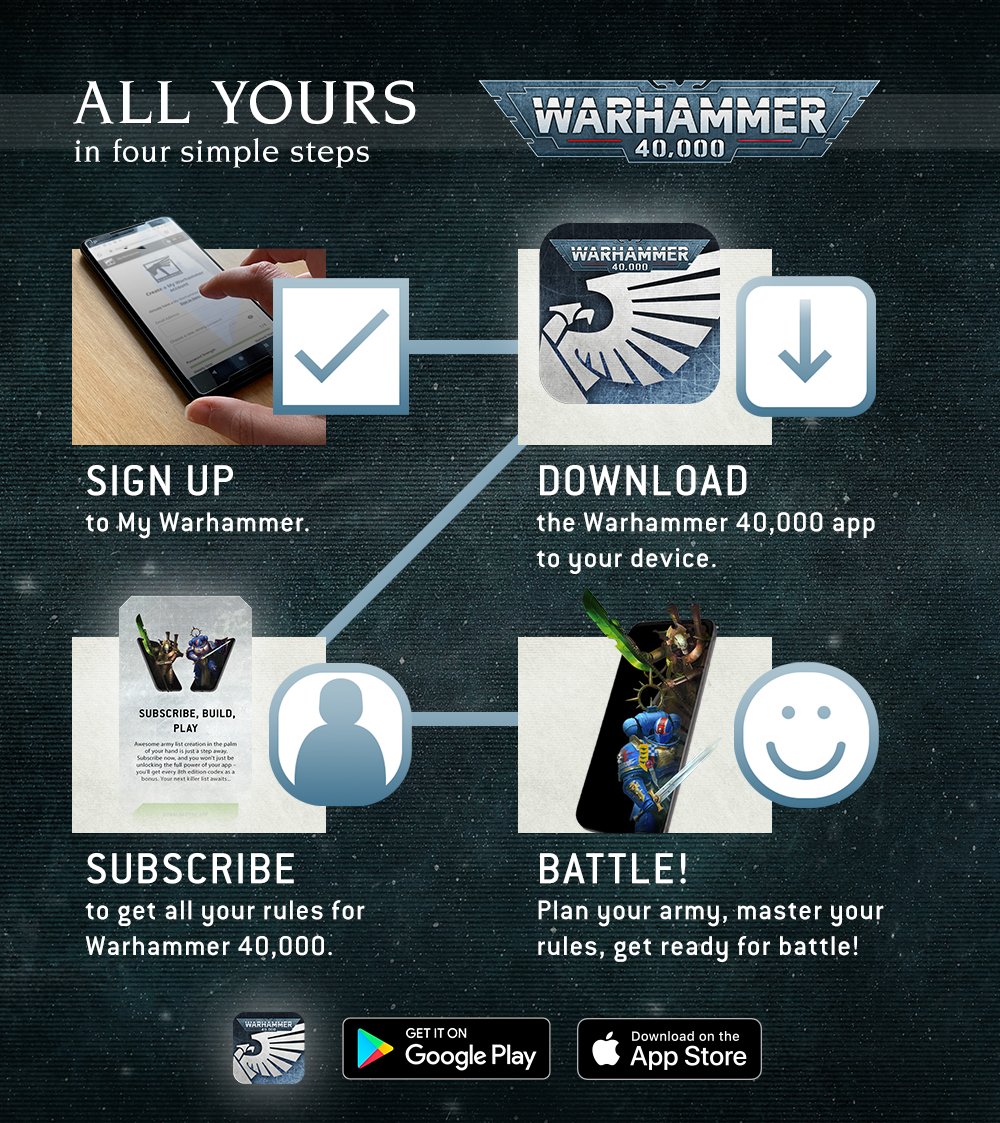 Future Proof
There are two big things coming for the App at a later date. The first is that when new codexes come out they will also include a code with a physical copy. As a subscriber, you'll be able to enter that code and have access to those rules inside the Battle Forge Army List Creator. The Second thing coming soon is the Battle Forge Army List Creator!
"We know you're eager to find out when Battle Forge is coming your way. It's really soon – August, in fact! Battle Forge is among the first of many features being added to the app, and it'll make putting your armies together a breeze. You can choose your datasheets, change weapons, add options, pick your psychic powers, Warlord Traits, and Relics, and then output the list to print, send to friends or get feedback from your gaming buddies on social media. All you need to do to be ready for Battle Forge is download the app and subscribe through My Warhammer."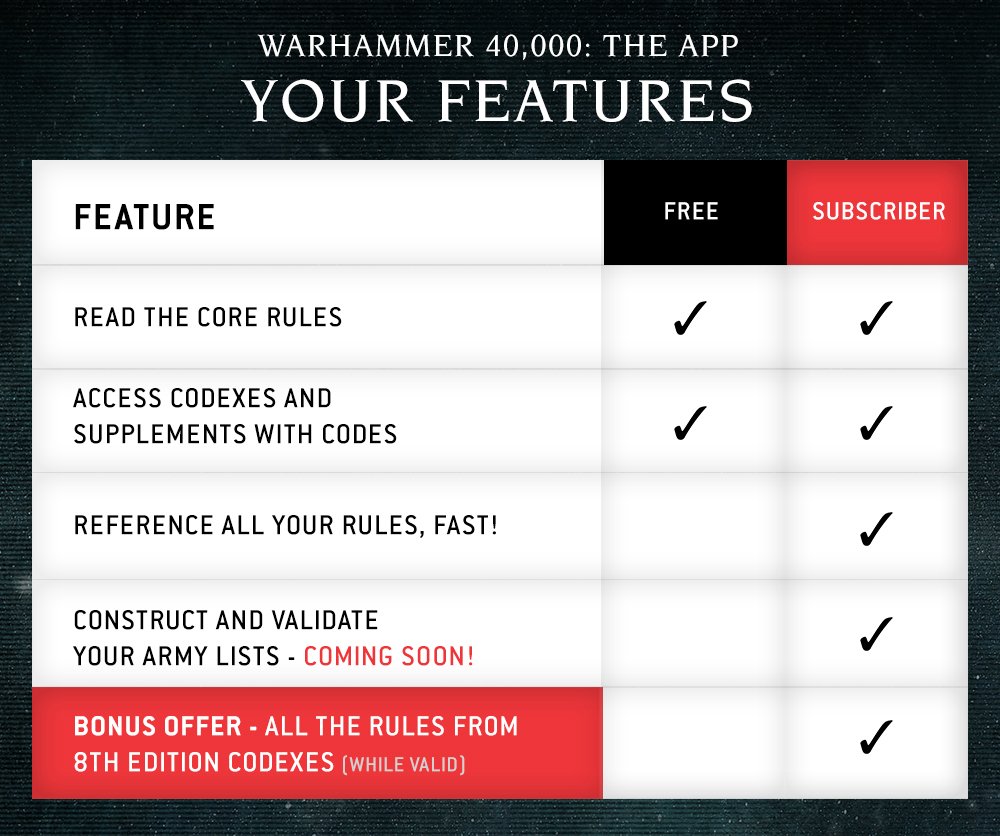 Games Workshop is also planning on updating the App "on a constant basis" so this sounds like something they are devoting resources towards for the long haul. Improvements, upgrades, and features will all be rolled out in the future based on user feedback!
Download the Warhammer 40,000 App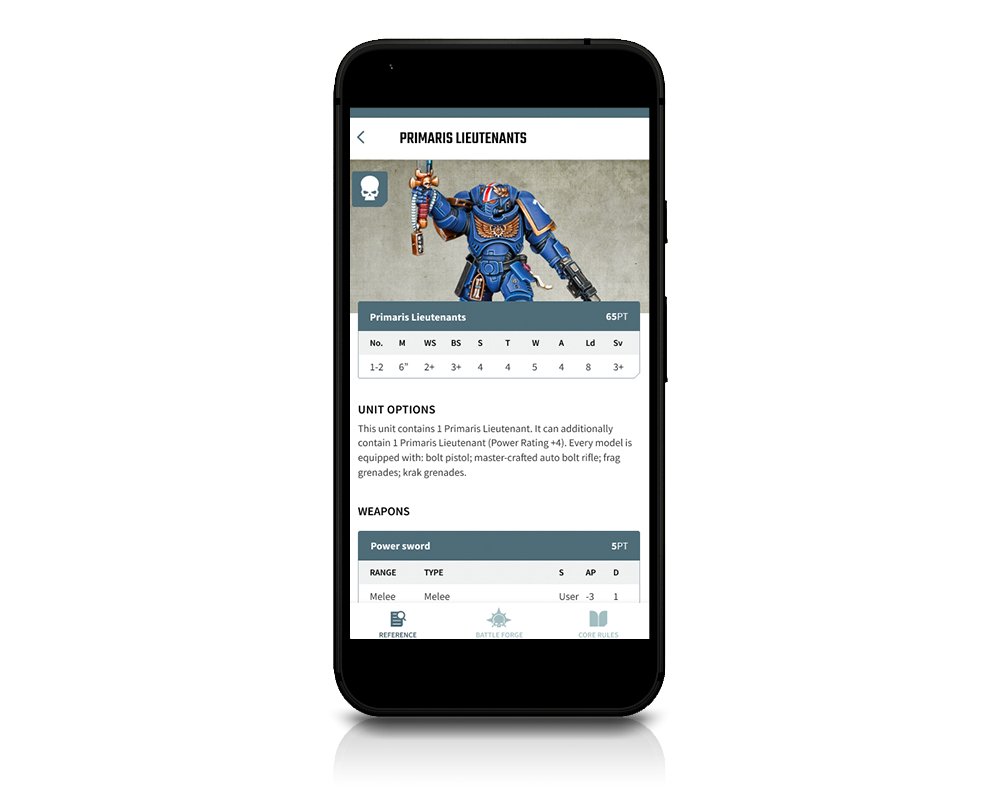 Check it out and give it a whirl today!