Games Workshop has confirmed the arrival and replacement of the Monolith with a brand new miniature!
We got a pretty good look at this new Monolith, but now it's been officially confirmed and announced by Games Workshop!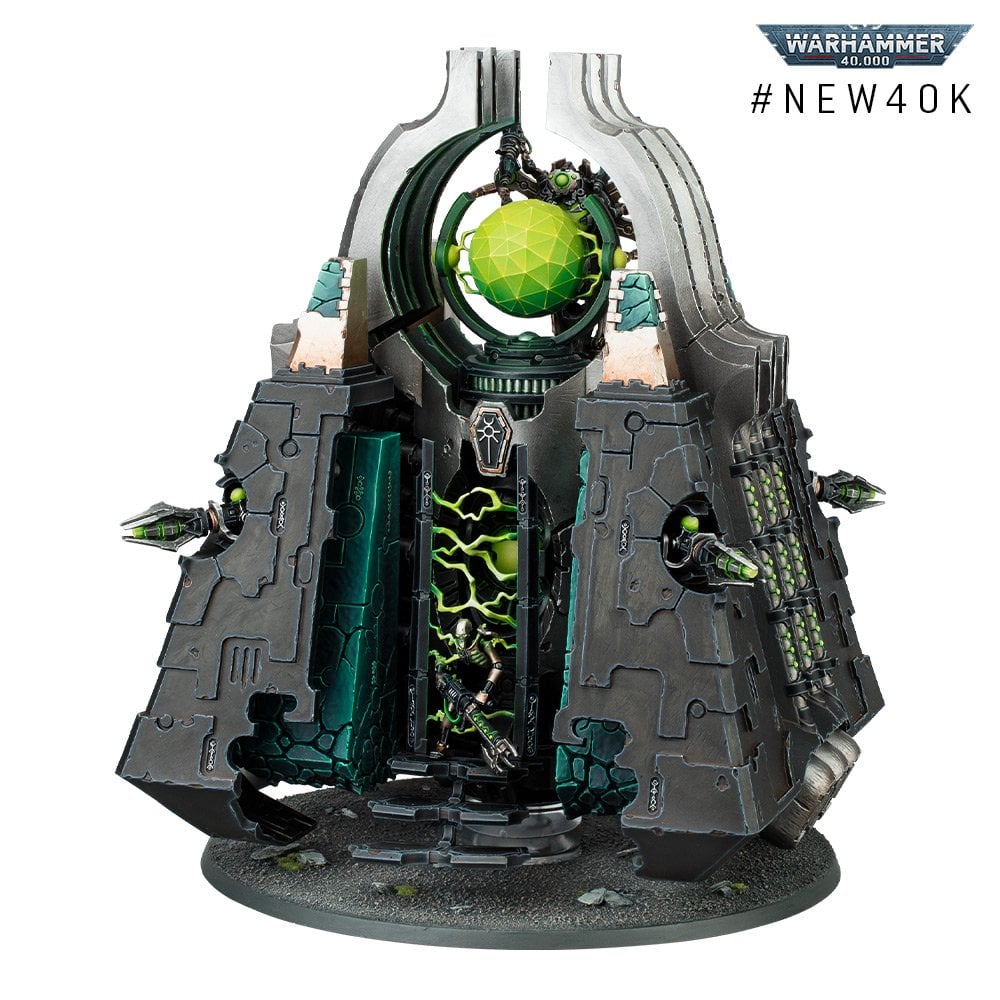 "This rendition of the Monolith is a nightmarish floating sentinel that truly embodies the alien horror of the Necrons. Look closely, and you'll see the depth and detail this kit possesses, featuring weathered stone and unfathomable technology, a vast wealth of internal sculpting that brings the monolith to life, and the iconic image of a Necron warrior emerging from the Portal of Exile."
Yep! It's a new Monolith and this one has some pretty cool new tweaks as you can see. It definitely has more of an organic, living metal look compared to the old school one. I'm betting Necron Players are going to go pretty bonkers with the paint jobs on this one for sure.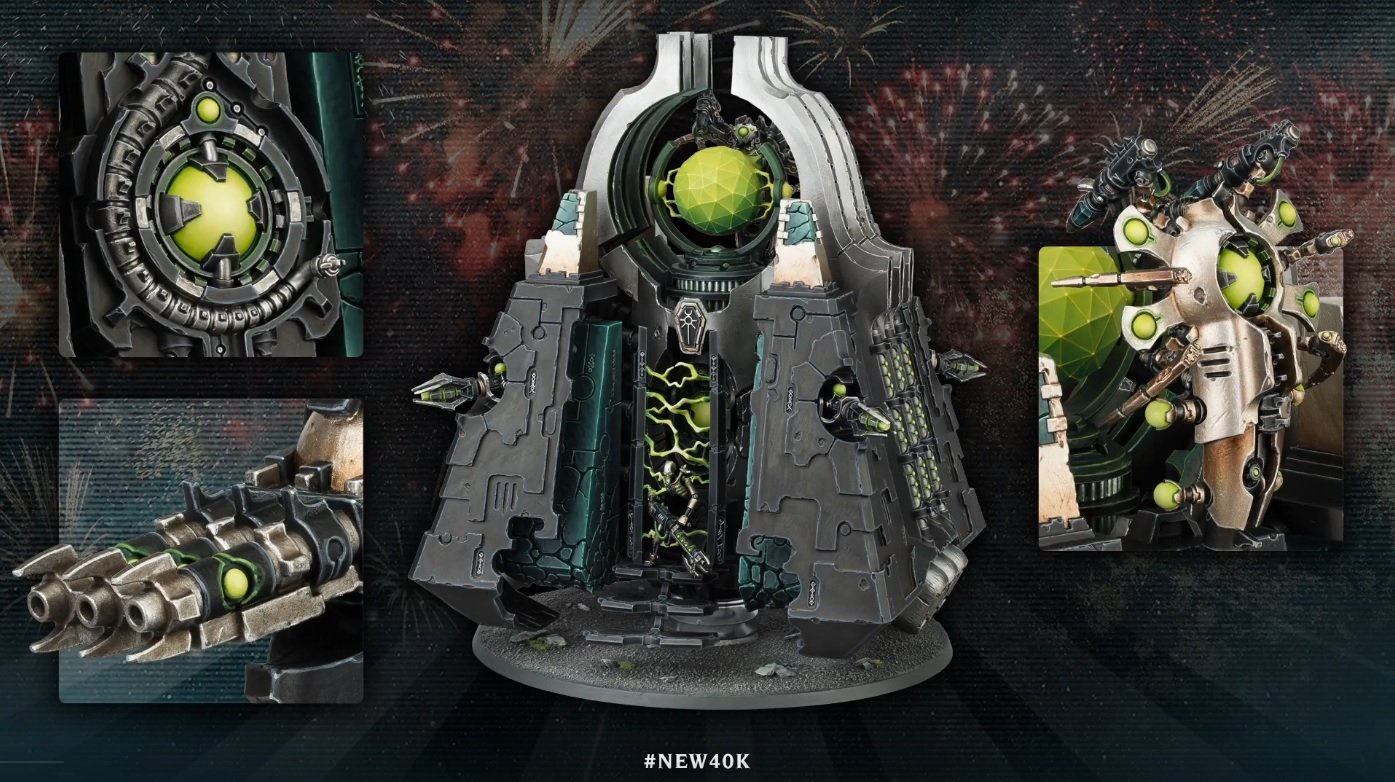 It's even got one of the Canoptek Spyder-things on the back. Pretty awesome call back to the Tesseract Vault!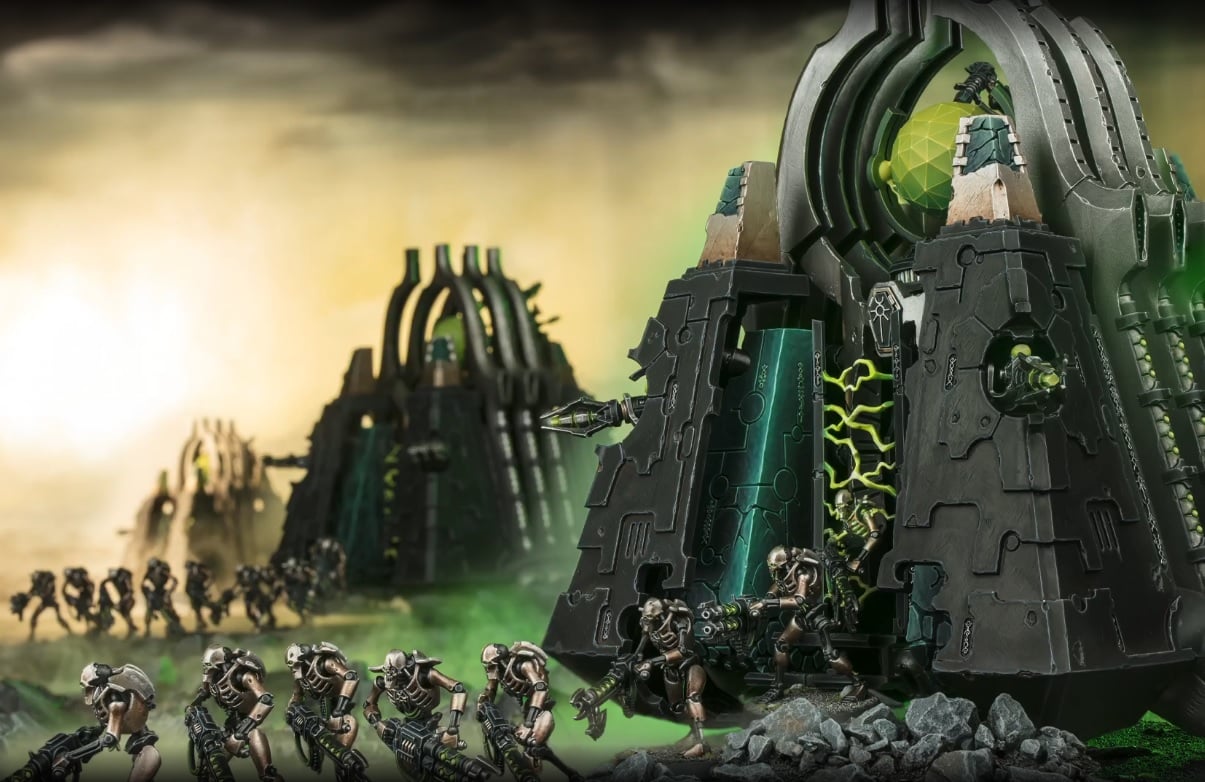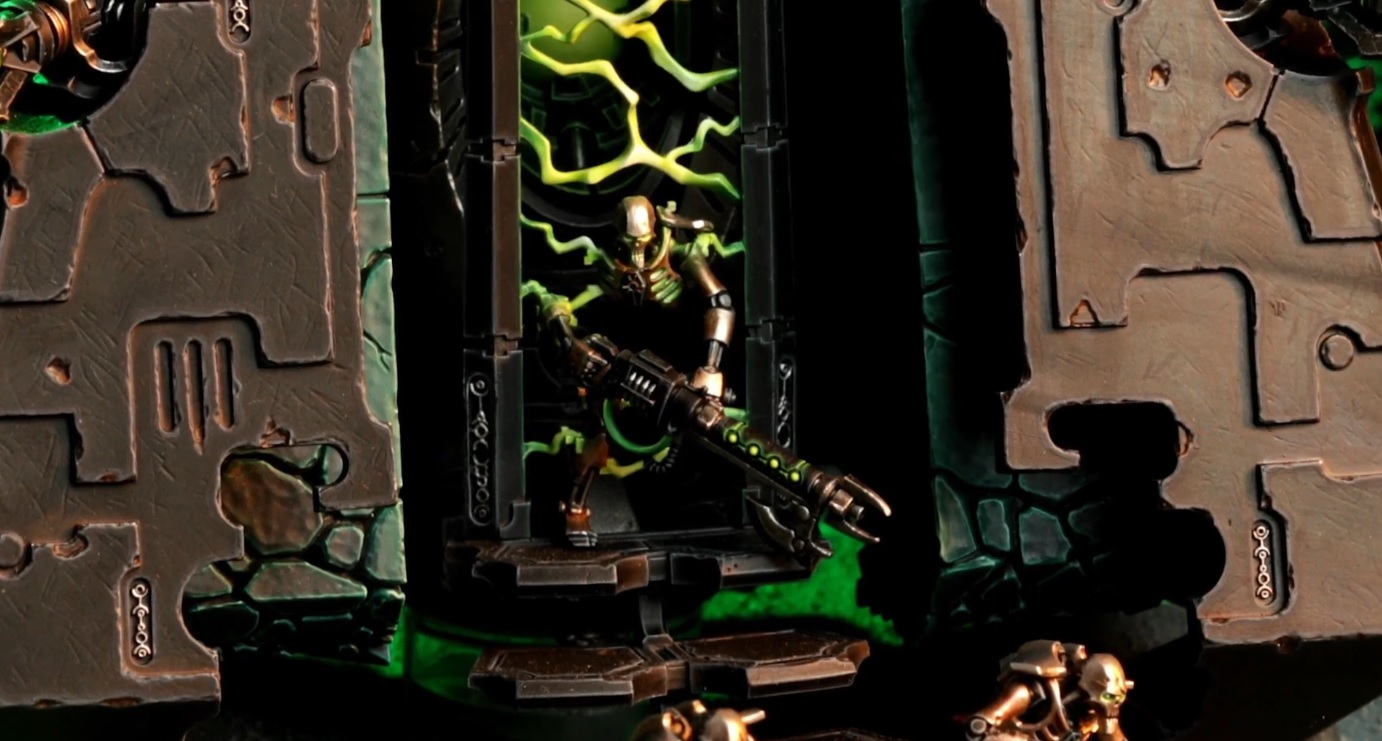 Also, that new portal looks great! It's very clear that the Warriors are teleporting in – even more so than before. This is going to be an amazing kit to work on.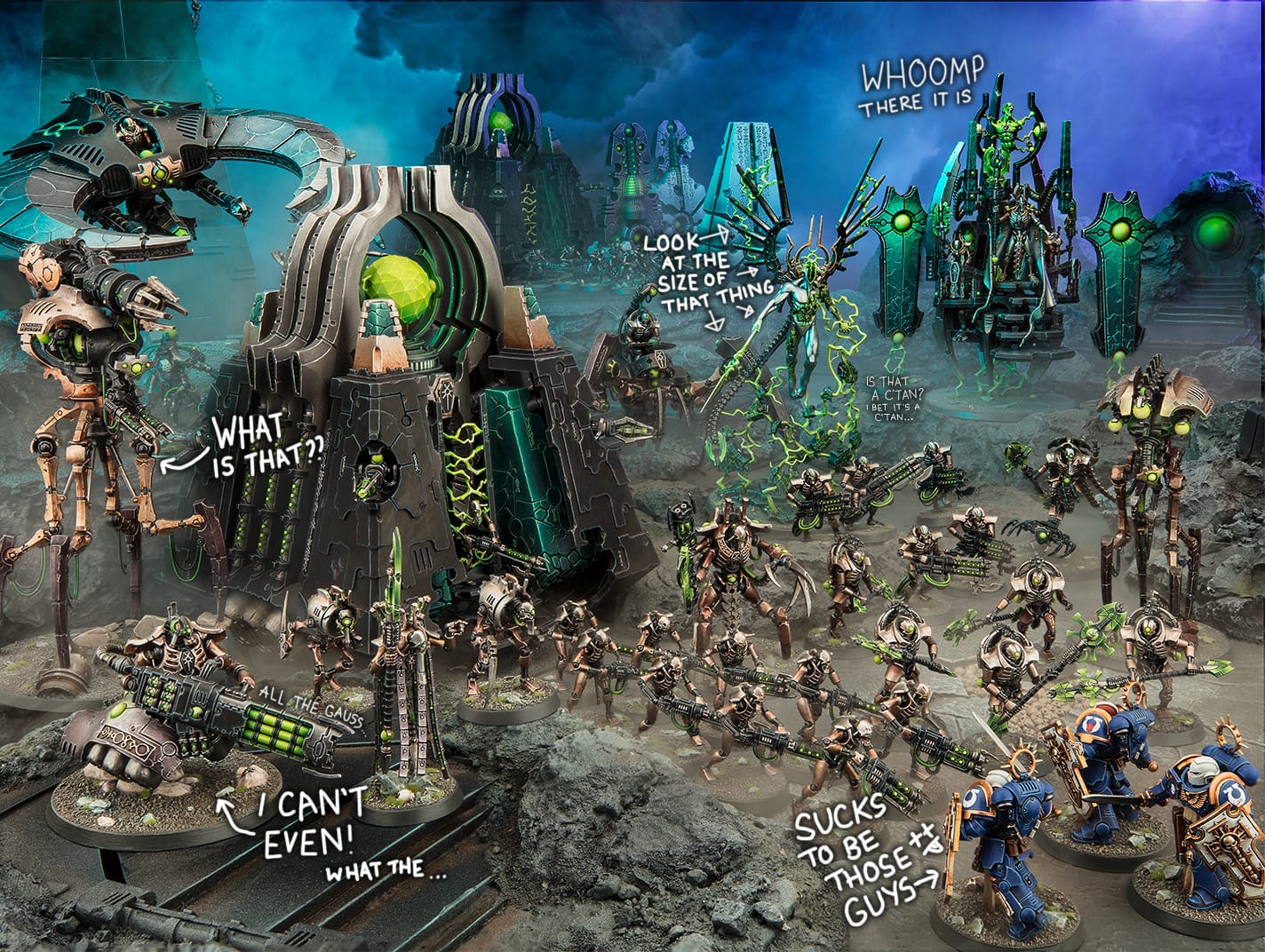 One more model confirmed…
What do you think of the new Monolith?