Yep – there are some more starter sets on the way for Warhammer 40,000. Check these out!
Well, we did ask for it. Or perhaps I should say "them" – as in more than one. Games Workshop has announced 3 new starter sets for Warhammer 40,000 coming to stores soon.
Three New Starter Sets
Command Edition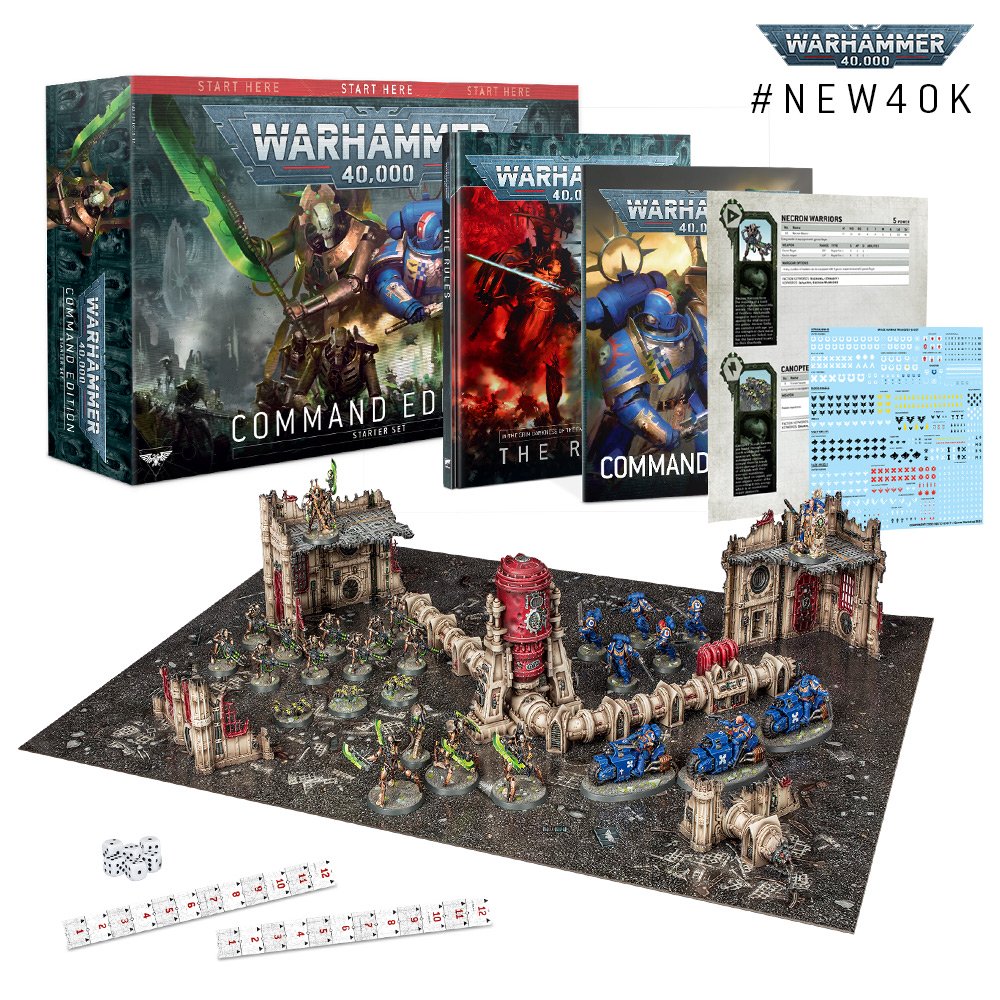 Here's the big box we were expecting. It comes with everything you need to start playing. Models, dice, range finders, a gaming mat, a Rule Book and even terrain. It's got more stuff than the other boxes and is perfect if you're just starting 40k for the first time.
Elite Edition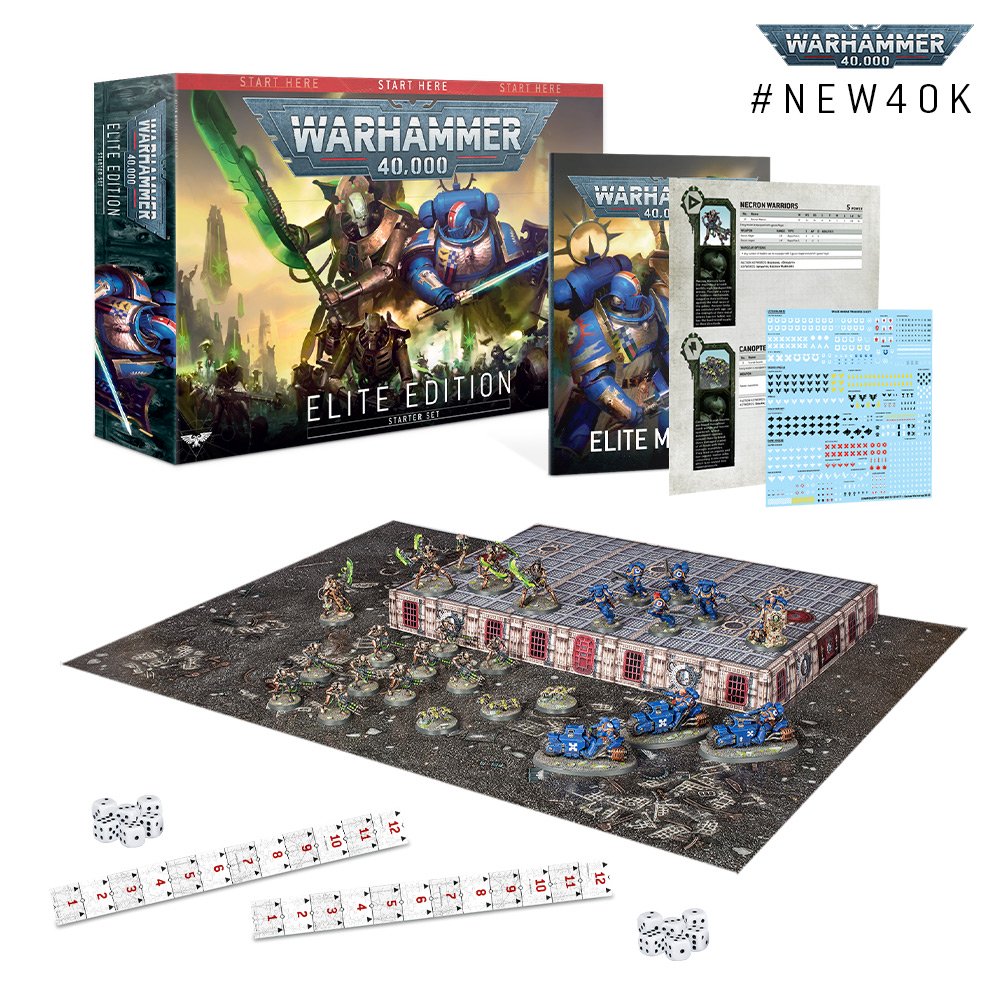 Up next is the Elite Edition. This one has the same models as the Command Edition, only it doesn't come with the terrain kit. The box can be used as a building as you can see above. And it's still has all the same extras with dice and range finders. The Elite Edition take out the rule book and swaps it out for the Elite Manual which will still teach you the core rules of the game.
Recruit Edition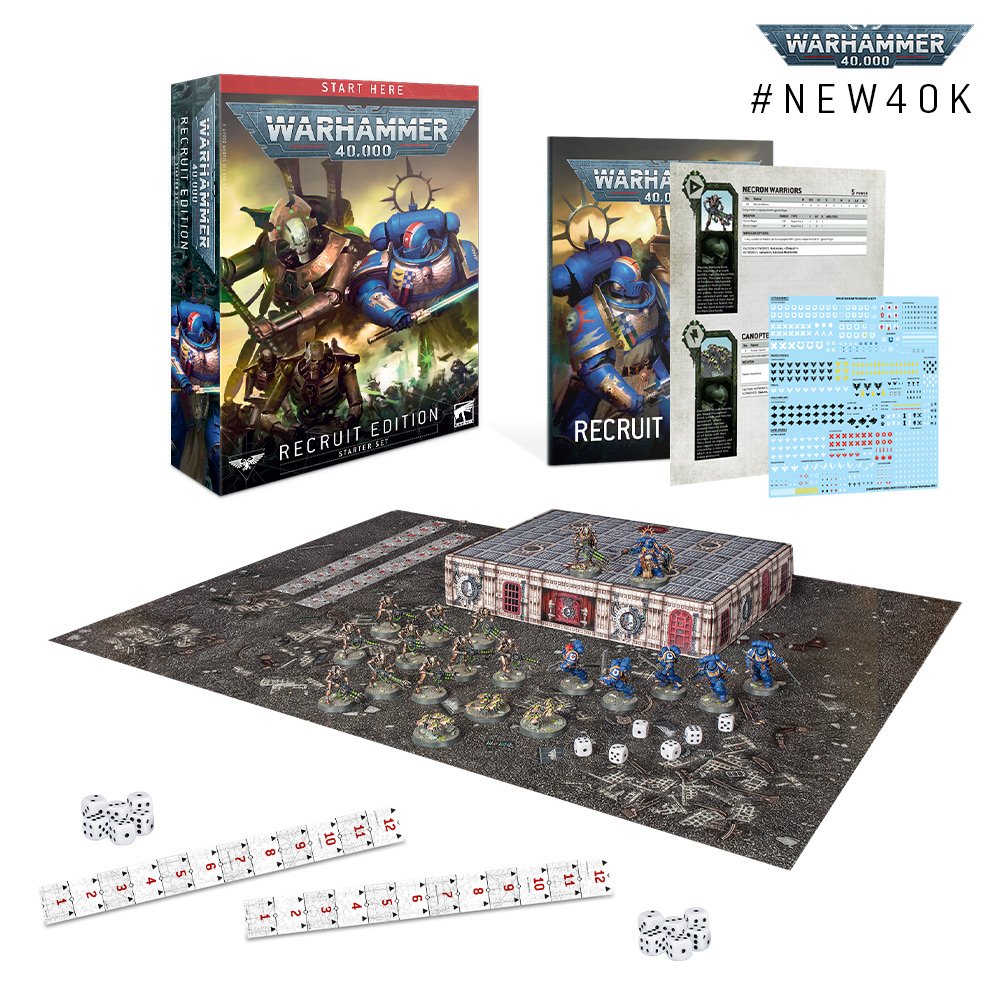 This is the trimmed down version that will get you started. We've got all the essentials with the models and of course your dice and range finders. It still has a mat and the box doubles as terrain. The Recruit Manual is there in lieu of a big rule book, but again, it will teach you how to play.
While these boxes don't have the Bladeguard Vets and some of the other models from the Indomitus Launch Box, they aren't limited runs either. Speaking of which, your last chance to order the Indomitus Box from Made to Order is July 28th!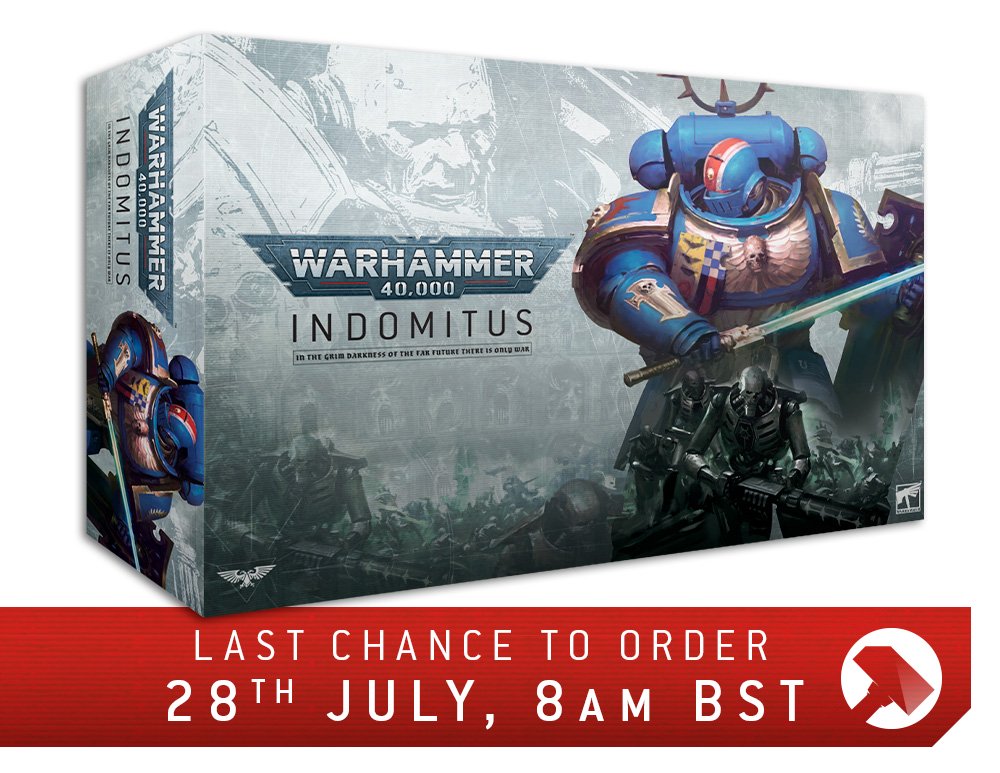 Last Chance Made-to-Order HERE
But about those Bladeguard Vets. Where did they go? Well, they are getting their OWN box soon enough: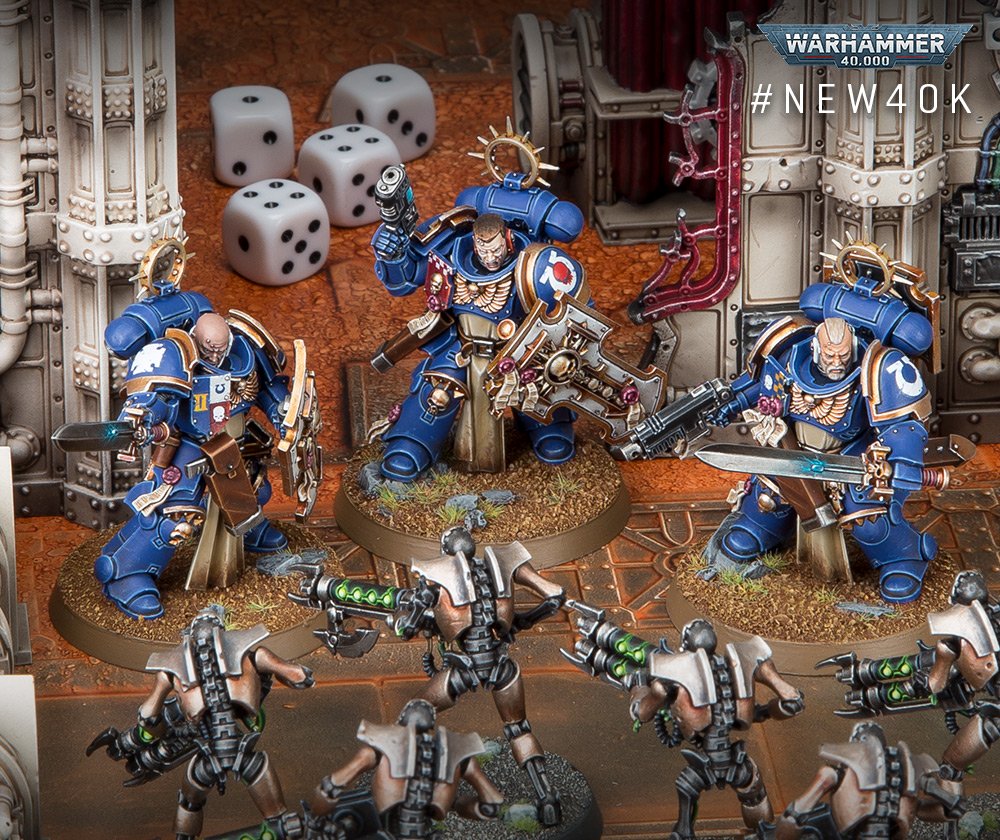 "These glorious warriors will soon be available in a separate, multipart kit all their own. If you're chomping at the bit to add a unit or two into your army, you won't have long to wait!"
So there you have it. Three new Starter Sets are on the way and they all have everything you need to start playing.
New Starters for New Players (or vet who just want more plastic)!