This year has been weird but Games Workshop is trying to get things back on track with a new 2020 road map for Warhammer Underworlds.
If you've been wanting to get your Underworlds fix but were unsure how to do that in this time of social distancing GW has some good news. First up, GW has created new solo rules for you to download for free. Secondly, we've got some positive news for the future of Warhammer Underworlds in the form a new Road Map for the rest of the year. And finally, we have a nice teaser for the next season. Let's dive in!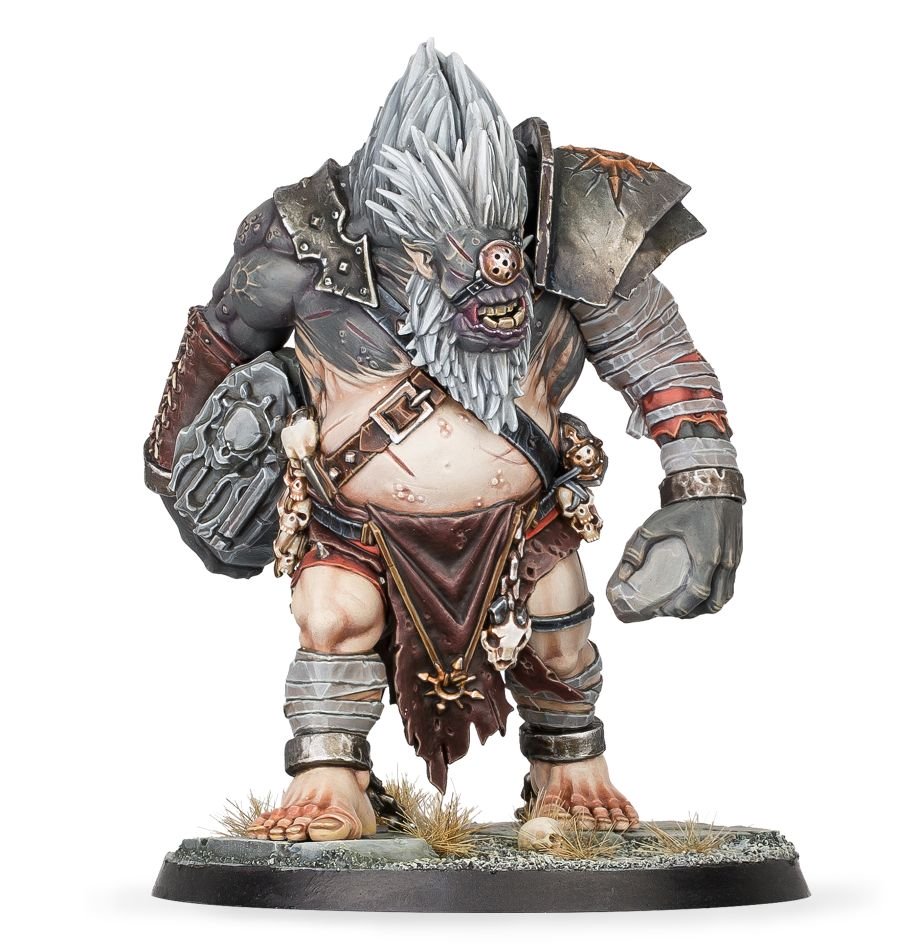 You can click that link above to download a Solo-Play Adventure. In it, you'll be facing off against a Fomoroid Crusher! Which is a beefy opponent and will mess you up. It's also a fantastic model and fun little hobby project.
2020 Road Map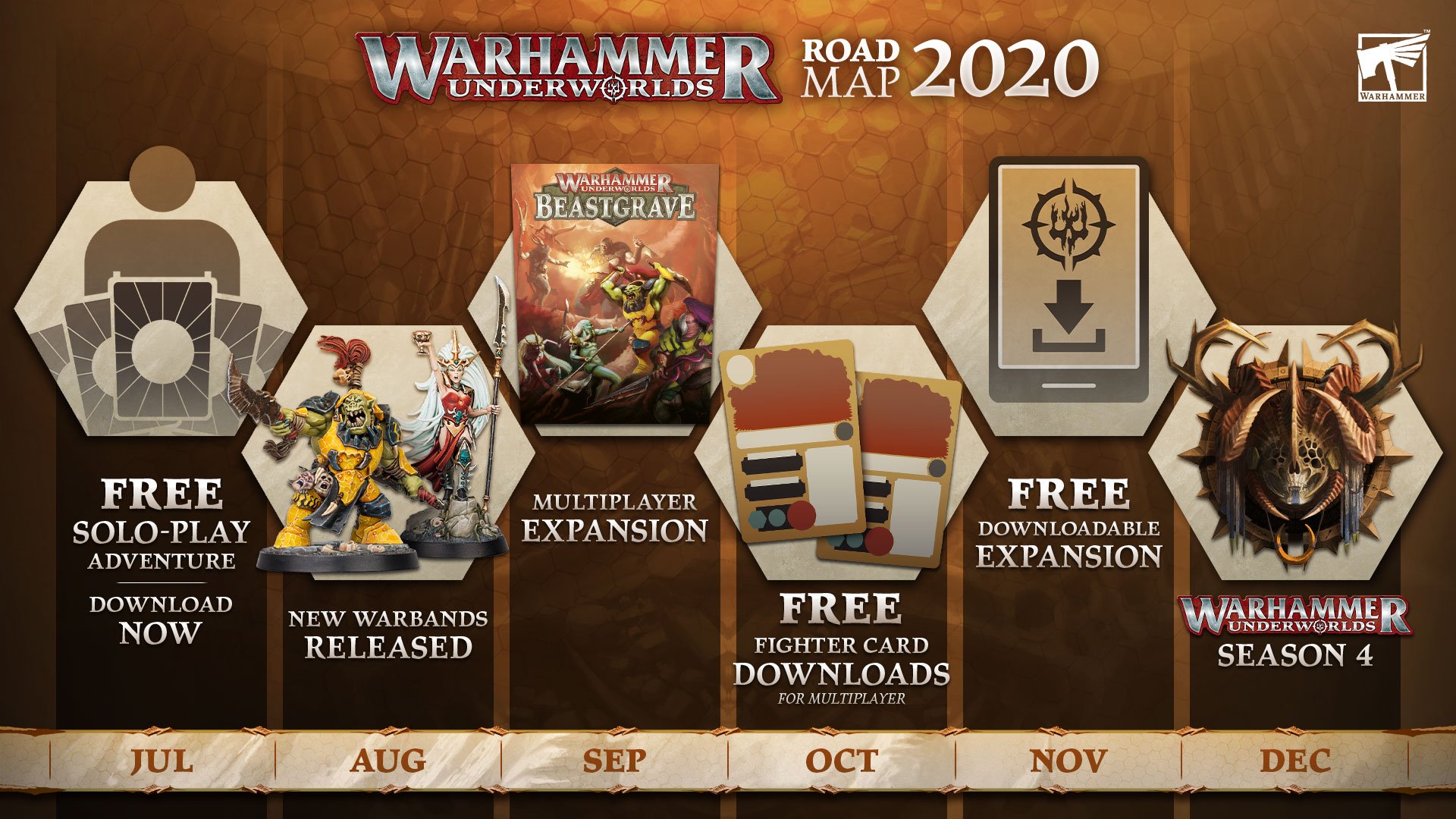 July – Solo-Play Adventure
August – New Warbands: Morgok's Krushas and Morgwathe's Blade-coven!
September – Multiplayer Expansion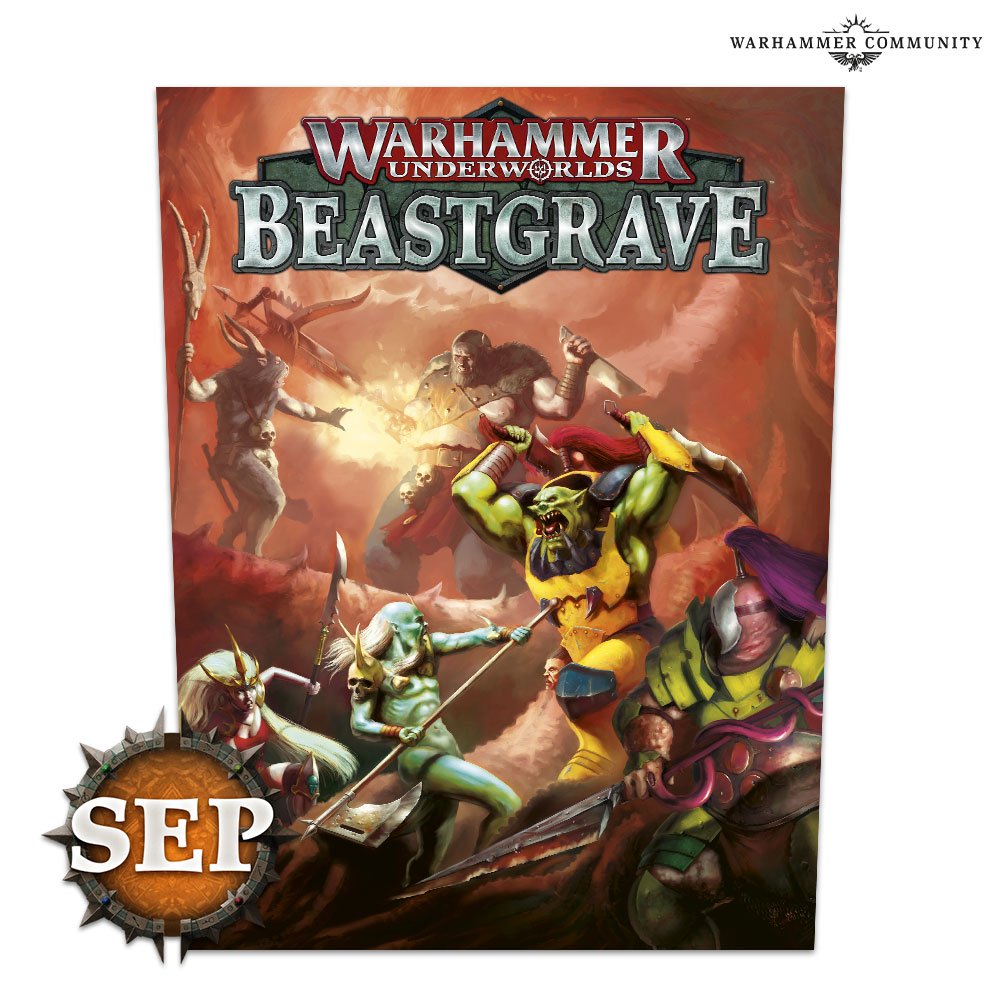 October – Free Fighter Download Cards for Multiplayer
November – "New Way To Play" Expansion via Warhammer Community
December – Underworlds Season 4 Launch!!!
A New Season Teaser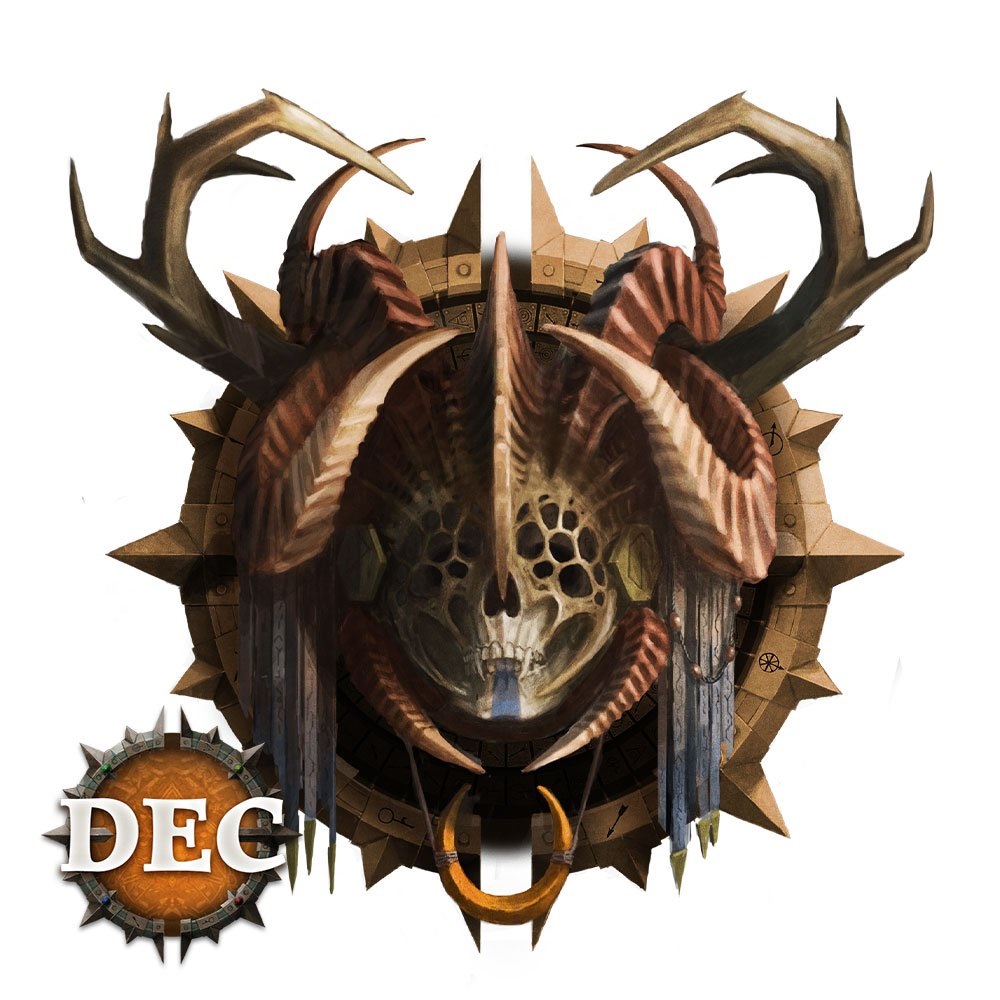 The new season will be here in December and the only thing GW is teasing is this new artwork! It sure looks like GW is expanding the Beastgrave look with a whole new image. There's a lot going on here with the multiple horns, the fanged skull, and the uh…eye sockets? Whatever it is, this thing sure looks creepy! Fitting for a game setting that is "Warhammer Underworlds" right?
It's great to see Underworlds getting a bunch of free support and expansions. Personally, I think I'm going to attempt to tackle that Fomoroid Crusher this week. I could use a little FOMO crushing personally. All it takes is a warband, a board, and the Fomoroid crusher. I have access to all those things so it's go time!
Warhammer Underworlds – Season 4 coming in December!