Wonder what the Firestrike Servo-Turrets and the Invader ATV rules are – us too! So come take a look!
We know Games Workshop has a ton of stuff on the way for the Space Marines and folks are excited to see what those will be. Well today, on reddit there are some new images popping up for the Firestrike Servo-Turret and the Invader ATV!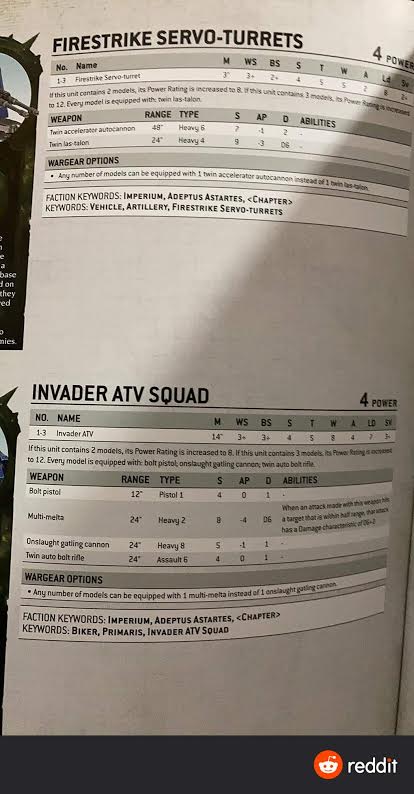 Firestrike Servo-Turrets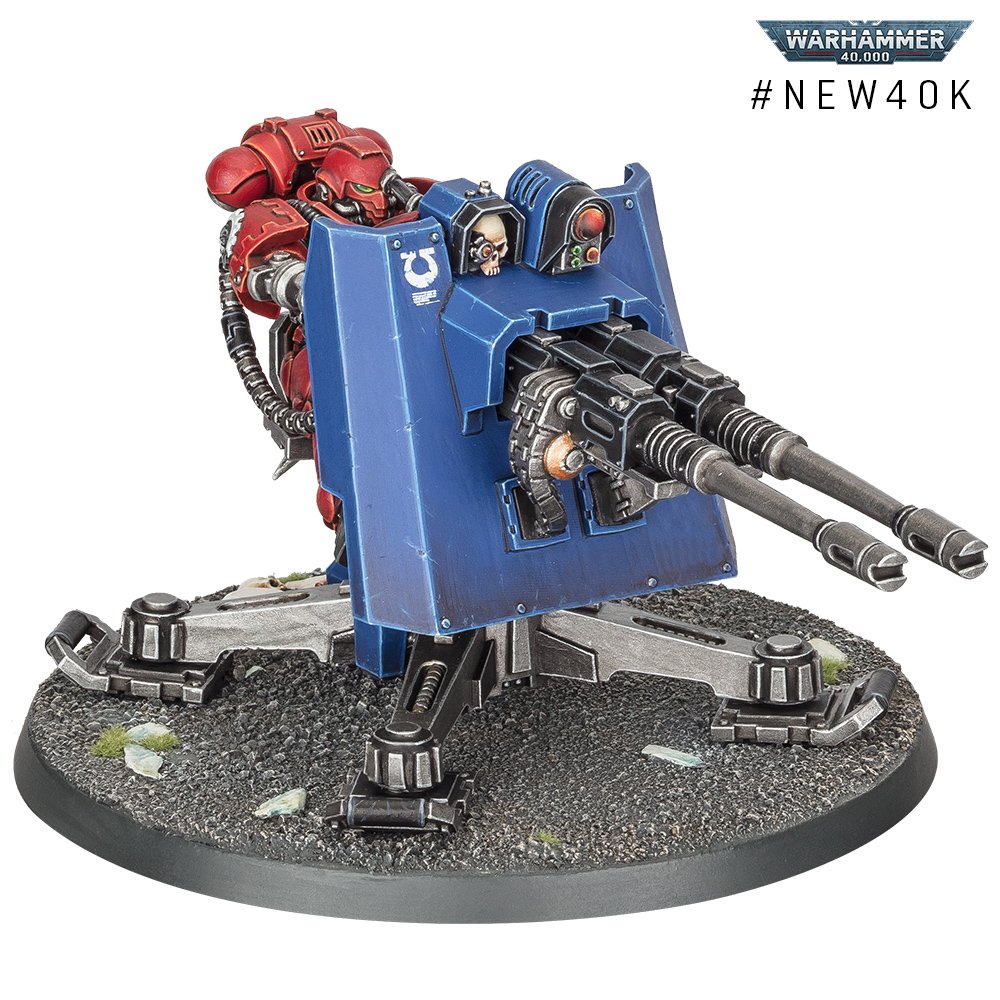 From the looks of things, you'll be able to take them in units of 1-3 and they have a nasty BS of 2+ which is going to come in super handy as a stationary weapon platform. And look at those weapon stats!
Twin Accelerator Autocannon – 48″ Heavy 6, Strength 7, Ap -1 and 2 damage
Twin las-talon – 24″ Heavy 4, Strength 9, AP -3, D6 damage
If only marines had a way to get re-roll 1's to hit…
Anyhow, these little guys are going to pack quite a punch! I'm now wondering how that's going to stack with things like the rumored Dark Angel's Chapter Tactic. Gross.
Invader ATV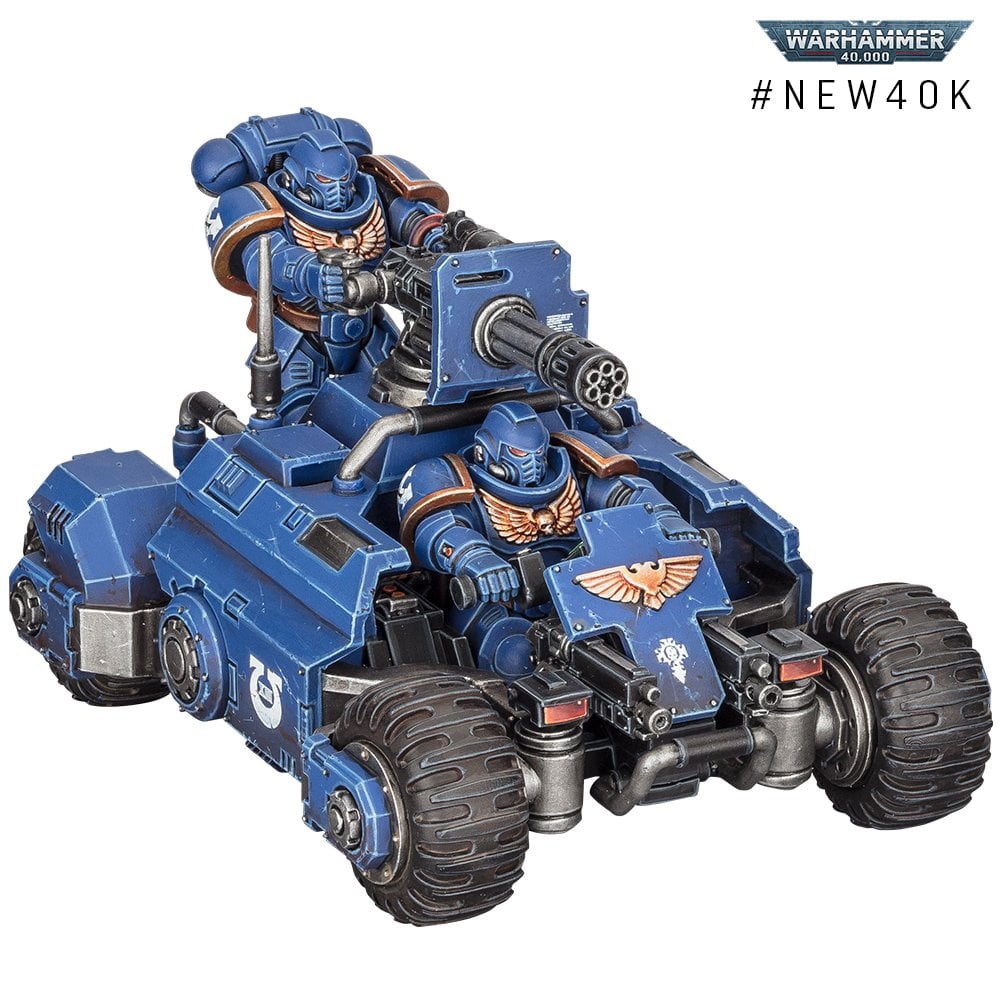 As for the Invader ATV we get the basic stats of the vehicle as it's moving 14″ and has T5 with 8(?) wounds. That could be a 3, but it's blurry. For 4 Power Level, that seems pretty good! But perhaps more interestingly we get a look at some of the weapon profiles that seemed to have changed:
Multi-melta are apparently getting a rework:
24″ – Heavy 2 – Str 8 – AP -4 – Damage D6, "When an attack made with this weapon hits a target that is within half range, that attack has a Damage characteristic of D6+2″
Also the Twin Auto Bolt Rifle profile is shown off:
24" – Assault 6 – str 4 – AP 0 – Damage 1
These little ATVs are going to be able to dump some serious dakka on targets pretty rapidly. Multi-meltas that could do 16 damage sound kind of awesome! Take that Salamanders players!
What do you think of these new Space Marine rules? Are these units suddenly looking way more appealing?