A couple of upcoming Necron units have been spotted in the wild. Take a look at these rules.
The Necron codex is said to be coming in October, but two upcoming minis have a set of datasheets doing the rounds today.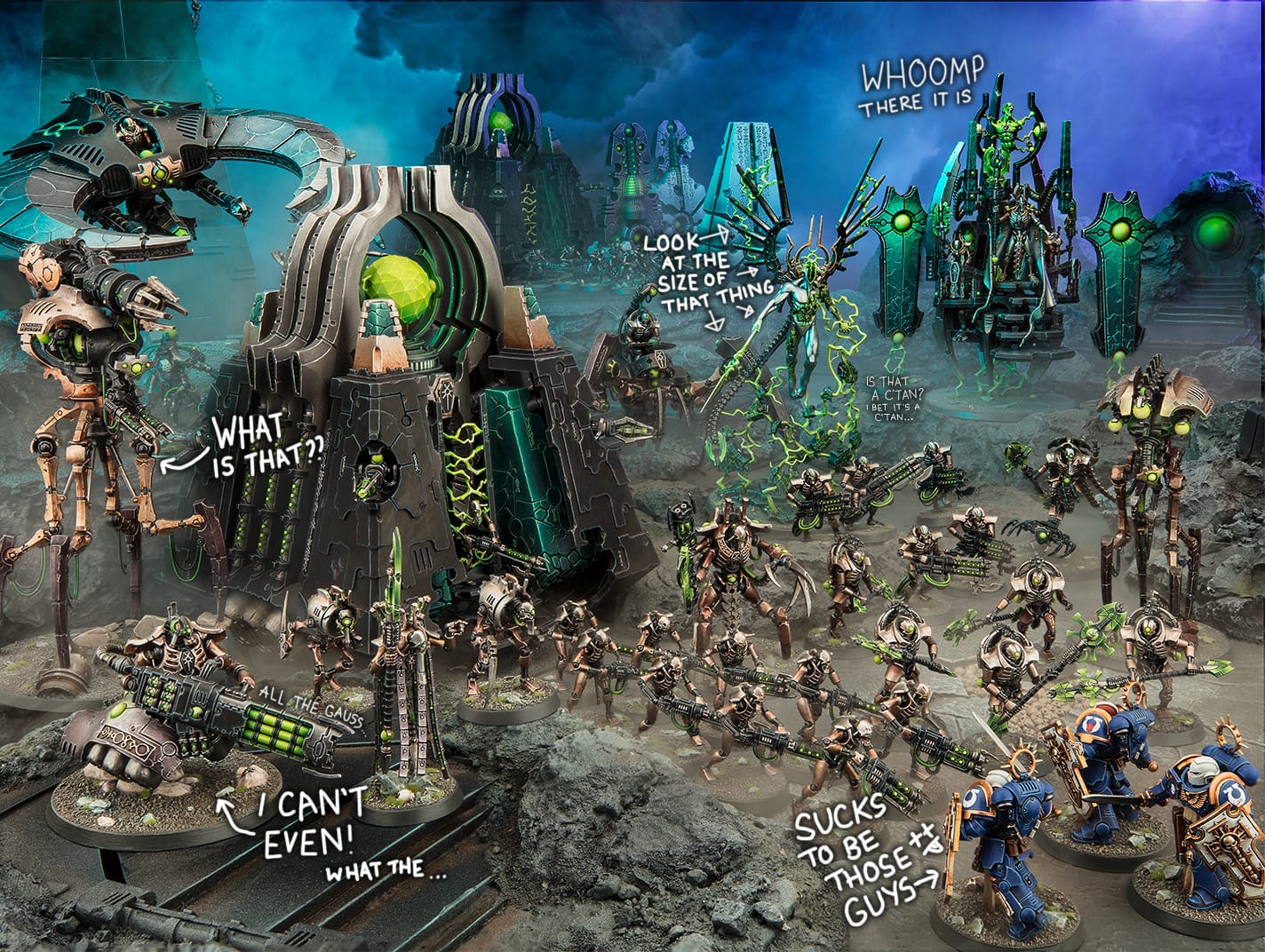 via Sprues & Brews
We've seen that big picture of the full Necron lineup up there for over a month now, but a lot of units didn't show up in the Indomitus set. We figured we would be waiting for months for these, but apparently not.

Lokhust Heavy Destroyer
Now we see that the Lokhust has two different weapon options. Both are nasty. Unit size is 1-3.


Canoptek Doomstalker
Interesting to see the tiered statline presented like this.  That's new. I wonder if we see all the degrading units move to this presentation? The Doomsday Blaster is nasty, and I think the rule of thumb is: when the Doomstalker stops moving – take cover!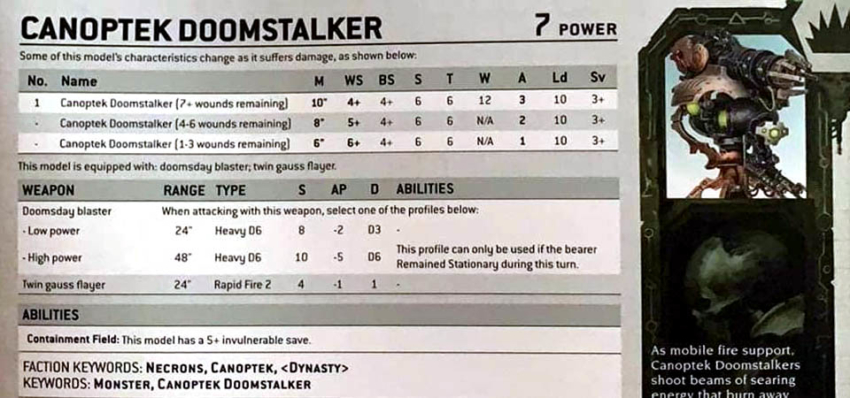 ~We will have to wait for the full codex for points, but I'm liking what I'm seeing.