Morgwaeth's Blade-coven and Morgok's Krushas have Warscroll for use in Warhammer: Age of Sigmar – come take a look at what these two warbands can do!
One of the neat things about Warhammer: Underworlds is that the warbands from that game are also usable as units in Warhammer: Age of Sigmar. This means that every time a new warband comes out their respective faction gets a new unit they can bring to the tabletop with some unique rules. Today we're looking at the latest Warbands to join the game.
Morgwaeth's Blade-coven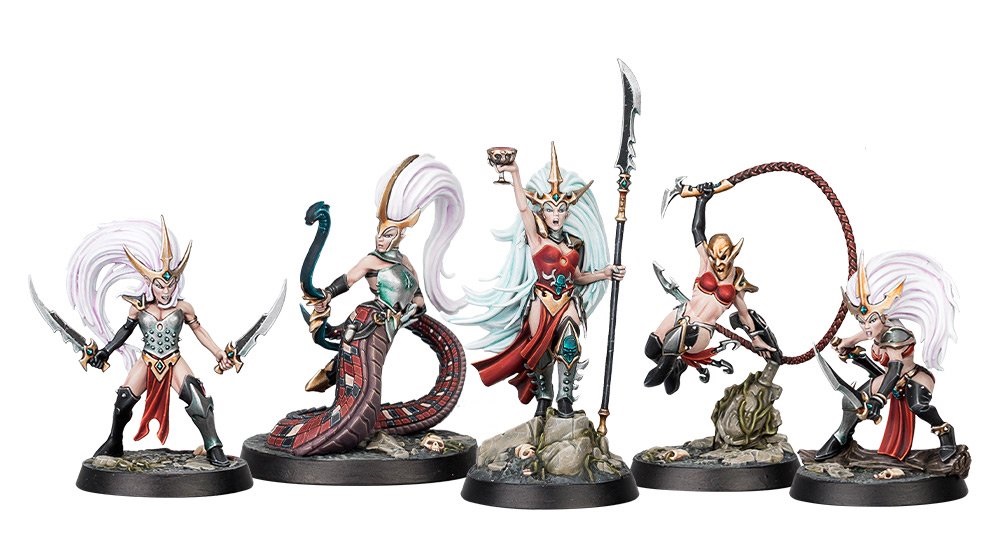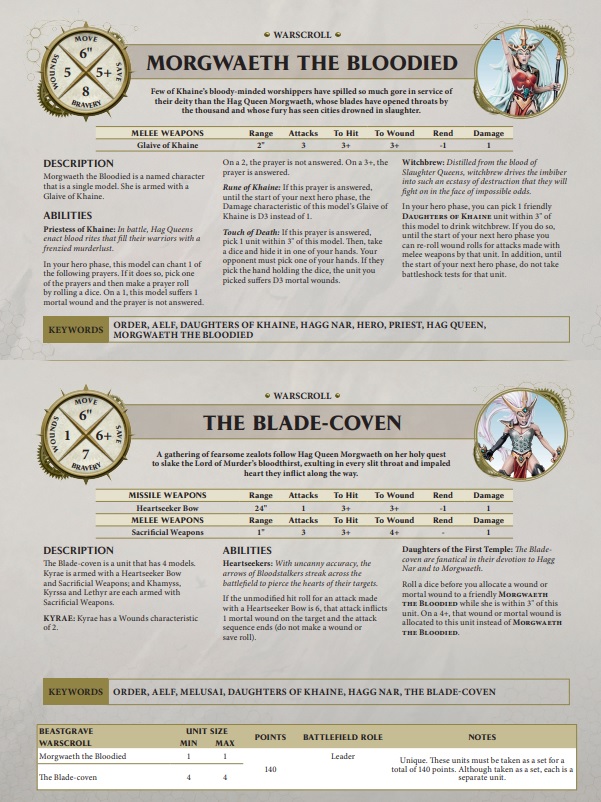 This unit is actually taken as a pair of units and is purchased as a set. Morgwaeth functions as a Priestess of Khaine while the Blade-coven functions as a mixed-model unit. Interesting, both units are Hagg Nar which is one of the sub-factions for Daughters of Khaine. If you are already running that option then this would be a great addition to your army.
Morgwaeth has access to two abilities that make her different from your typical Priestess of Khaine: Rune of Khaine and Touch of Death. Rune of Khaine is a prayer that ups the damage of her weapon to D3 while Touch of Death is very similar to Nagash's version – but it only does D3 mortal wounds.
As for the Blood-coven they have an interesting mixed-model unit format. This does require a bit more record keeping but it's only 4 models. Plus, they have an ability that allows them to soak some wounds for Morgwaeth which could come in handy.
Download Morgwaeth's Blood-coven Rules Here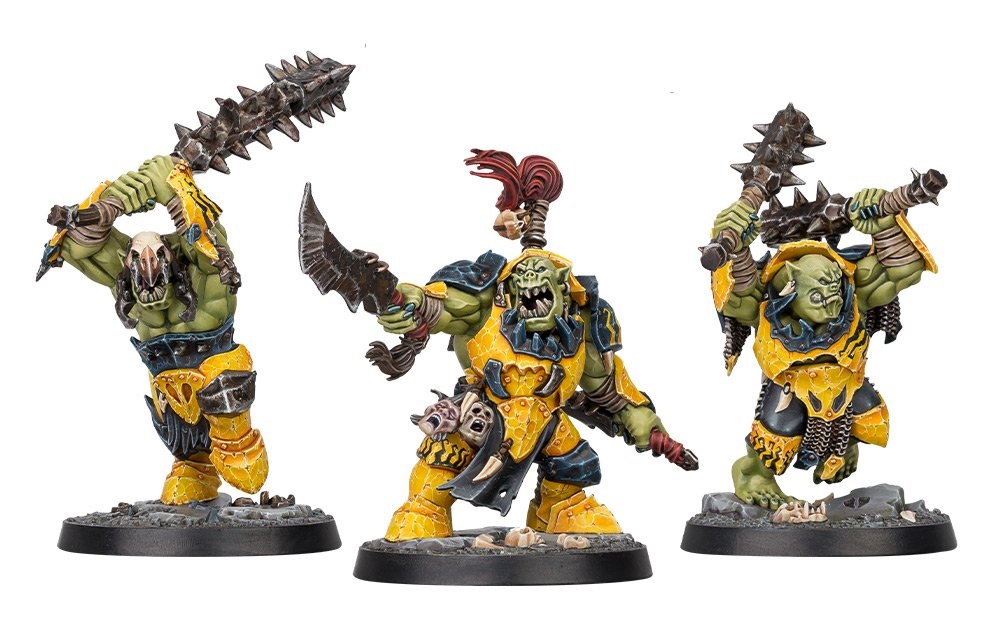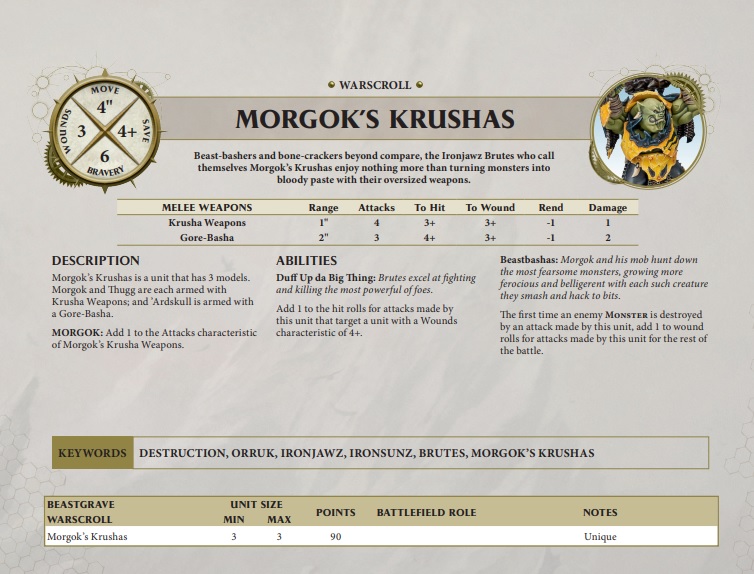 For the Ironjawz, Morgok's Krushas form a single unit of 3 models. They specialize in taking on bigger things in the enemy army. Their two abilities work in concert to allow them to strike more accurately vs things with multiple (more than 4) wounds and, once this unit kills an enemy Monster, they also get +1 to wound rolls as well. For 90 points, they make a nice addition to an Ironjawz Ironsunz list.
Download Morgok's Krushas Rules Here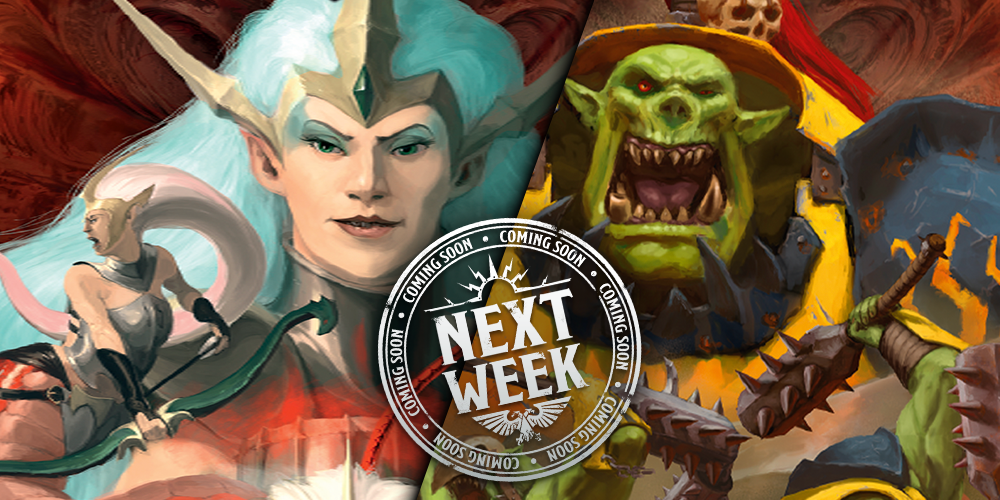 Both of these Warbands are going up for pre-order this weekend from Games Workshop!