As summer comes to an end, let's take a look at our favorite anime beach episodes and remember how nice it is to have a leisurely day on the ocean.
Beach episodes are an anime staple. No matter what you're watching there's a decent chance that the characters will be spending a day at the beach soon. And why not? Beach days can be relaxing and fun and give you plenty of opportunities to work on character growth and relationship development in a brand new and aesthetically pleasing location.
Another – Episode 8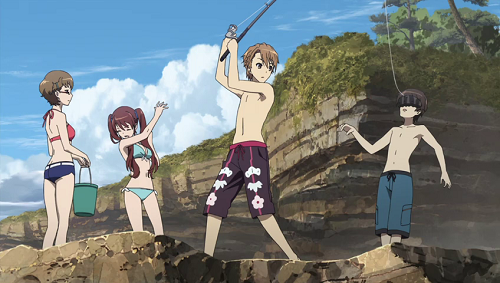 Proving that beach episodes know no genre, Another is a horror anime where something is killing the children in class 3-3. They're cursed and nobody can figure out by what or how to stop it, though they know the curse has been lifted in the past. They take a nice relaxing class trip to the beach hoping that the curse won't follow them out of town, and for the most part, they have a very enjoyable day swimming and grilling! Except, y'know, they're cursed. Aside from whiplash that is having a (mostly) lighthearted beach episode in the middle of a horror mystery, this isn't entirely filler as it works to give the students a couple of clues for breaking the curse.
Ouran Host Club – Episode 8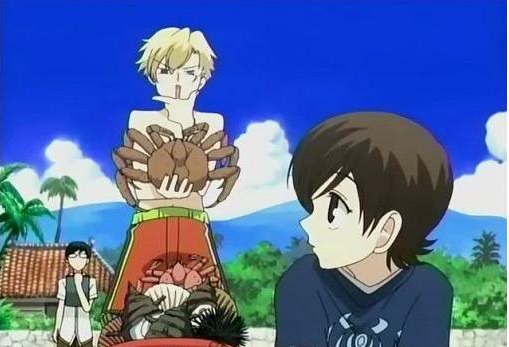 Ouran is by and large pretty delightful and the beach episode isn't an exception. Most of the episode is spent with the club ribbing Haruhi about their secret fears and eating too much seafood while having a great time with friends. But the ending takes a turn for the more serious and adds an opportunity to strengthen the friendship between Tamaki and Haruhi.
Sailor Moon – Episode 67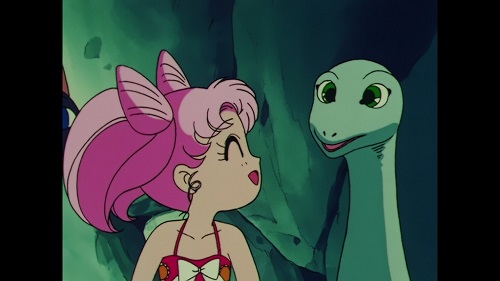 Is this 100% filler episode with no larger picture bearing on the rest of the season? Absolutely. Does Chibi Usa befriend a dinosaur? Also yes, and it's wonderful. This episode has the double notoriety of being the only episode in the R season to be cut from the English dub and the only episode where no enemies show up. While some find this to be boring, I think it's one of the more fun and less egregious filler episodes in a show notorious for monster-of-the-week filler episodes.
How Heavy Are The Dumbbells You Lift – Episode 12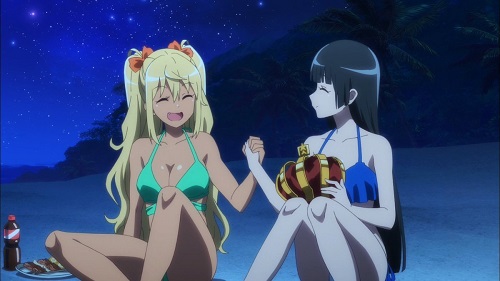 This time the beach episode was the last episode of the season and not only featured your favorite characters relaxing on the sand but entering a bodybuilding contest, growing as friends, making plans for the future, and of course giving us that workout tip of the day. It's sweet and soothing and for once it makes sense that Machio has flexed off his clothing and is running around in a show speedo. Plus Barnold Shortsinator shows up. What more could you ask for?
Pokémon – Episode 18
If you have a keen eye for Pokémon you may have noticed that that's not a screenshot from the beach episode, but a screenshot from the Pikachu's Vacation sort before the first movie. And if beach episodes are supposed to be fun and relaxing and put you in a good mood, there may be no better than Pikachu's Vacation. I still own this soundtrack and to this day that Vitamin C song will put me in a windows-down loudly-singing-along state of mind.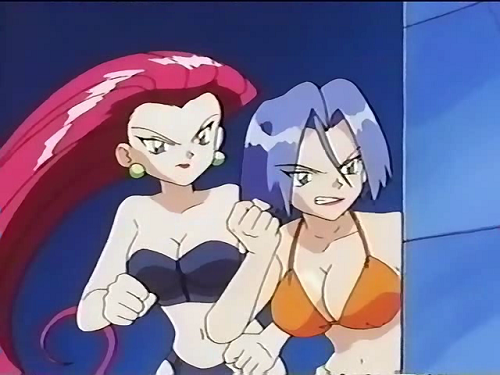 But of course, the Pokémon episode is a classic that shouldn't be ignored. It was only aired once in the US and then effectively blacklisted, but James's extra loose relationship with gender roles and the return of Professor Oak makes this peak Pokémon shenanigans. Even if most of us haven't seen this particular episode since June 2000.
What are your favorite beach episodes? Do you prefer when the lend something to the plot or when they're just enjoyable filler episodes where your favorite characters get to have a little fun? Let us know in the comments!
Ja ne, adventurers.