Well, that's not a name I'd have thought of – meet the upcoming Snotling Team for Blood Bowl: The Crud Creek Nosepickers.
If playing a Halfling Team in Blood Bowl is Hard Mode, then what would you call playing a Snotling Team? Gross Mode? I have no idea but these little boogers are joining the fray with some new models and the re-imagining of a classic: The Snotling Pump Wagon.
"Who'd have thought you'd ever see a dedicated Snotling team? Well, here they are, and as you might imagine, they're the most diverse bunch of players you could possibly hope to see take to the pitch!"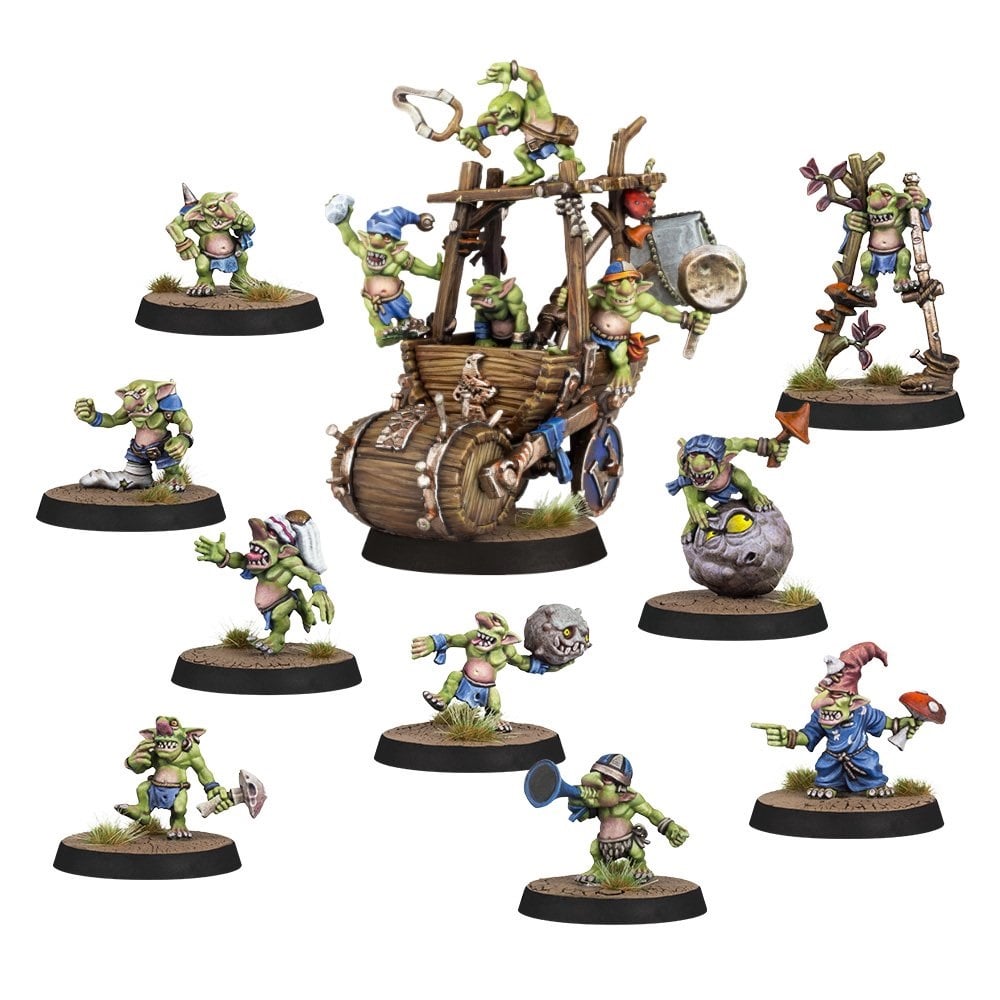 That's the team now let's look at the models!
Snotlings are up first: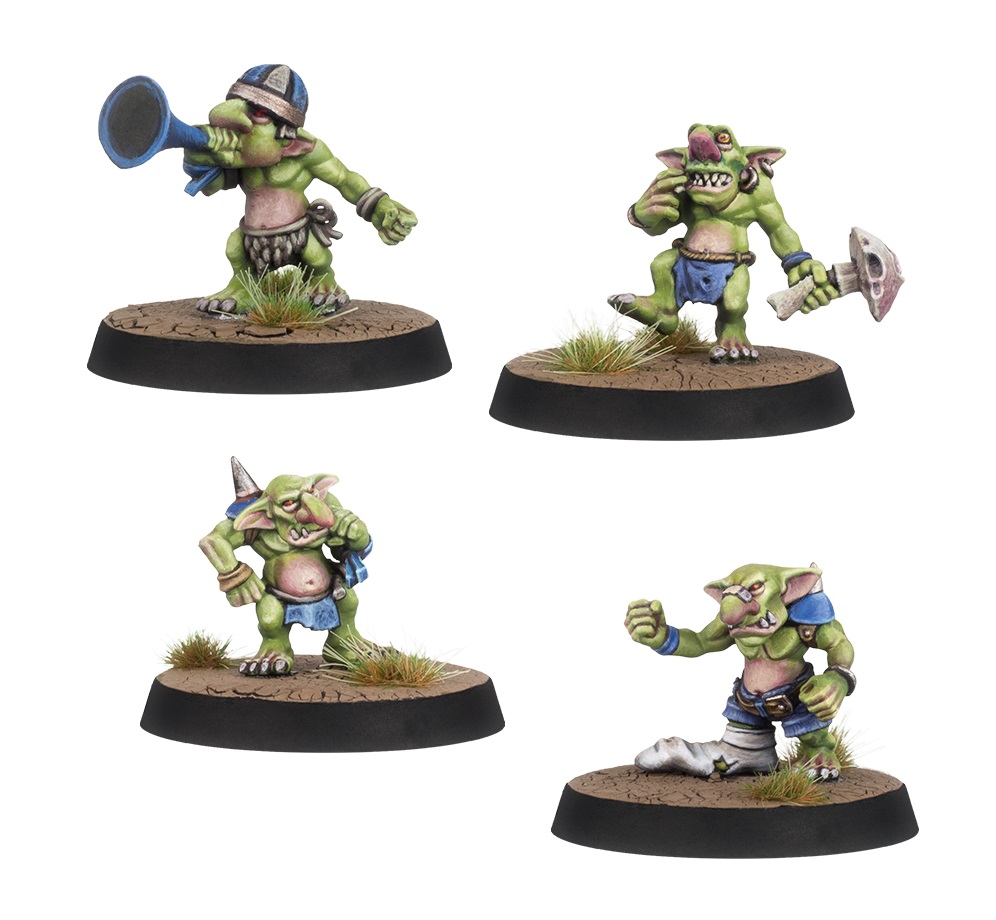 Model-wise, they are packing a lot of character in each one. I love the angry snotling with a single sock – you know he probably stole a pair it from someone and is angry that someone stole a single sock from him. And what's up with the Snotling with the horn? I don't know and neither does he! They are all kinda cute in that "I'm harmless but would totally murder you if I could" kind of way.
Gameplay wise, they are anything but tough. They honestly aren't that good either! But they are small and nimble. Oh and, according to GW, "totally expendable!" So there's your game plan.
Fungus Flingas are on deck: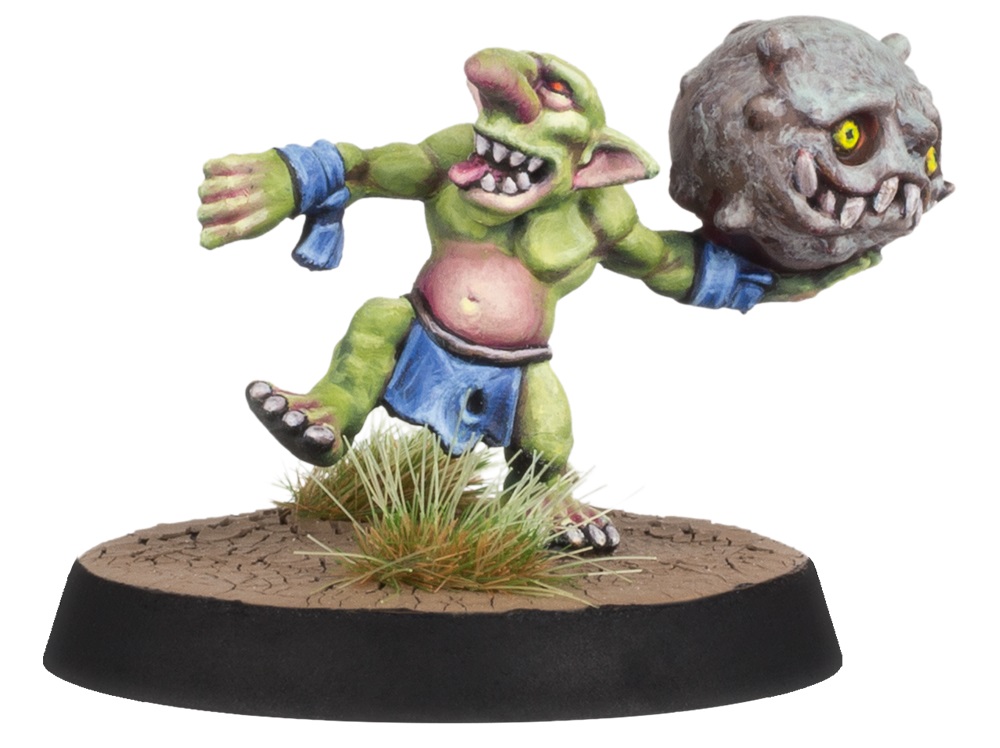 Unlike your typical "throwers" these snotlings are throwing the ball to a team-mate. No, they are throwing special fungus at the opposing team. Once they hit, they explode and send spores all over the place. Seems like a very snotling thing to do. And speaking of fungus…
Fun-Hoppas are bouncing onto the pitch: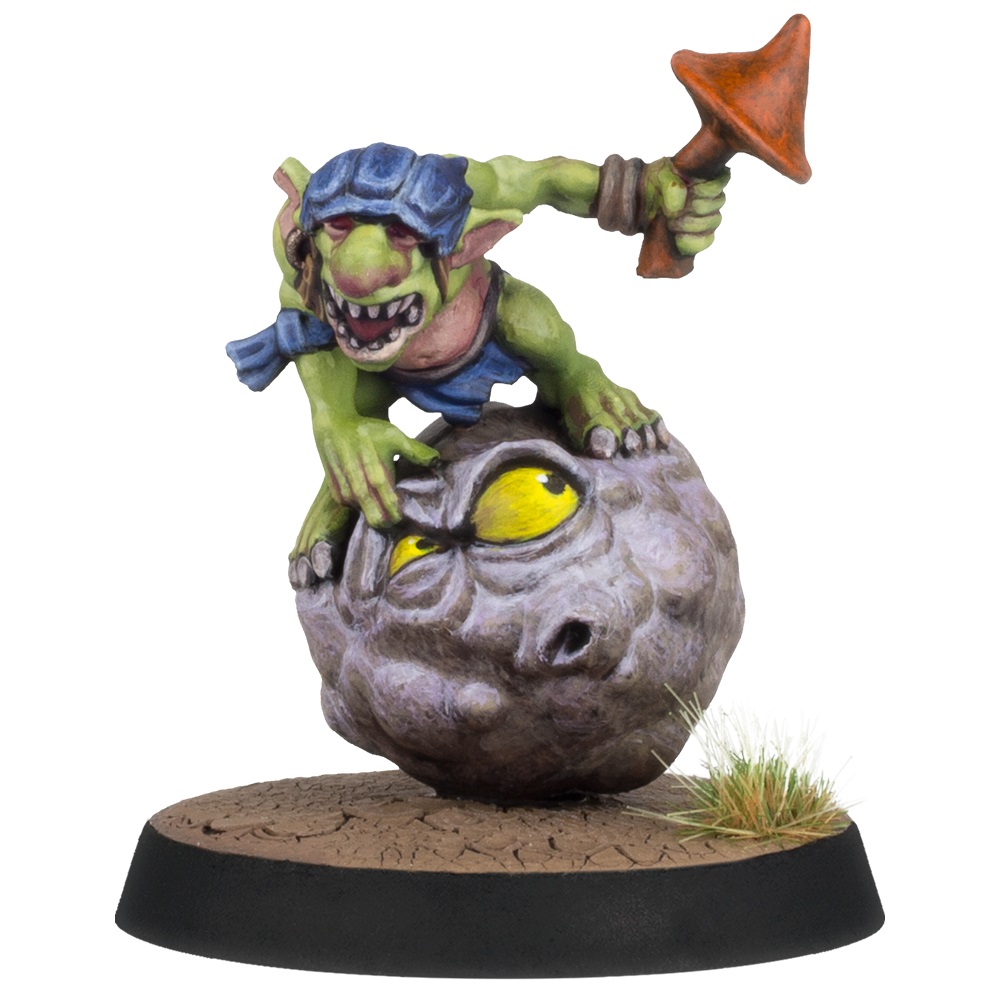 Are they bouncing or riding these strange 'shrooms? Yes. The answer is yes. Theses little guys are the fastest members of their team! They can also attempt to "boing" over opposing team players. If you get REALLY lucky, you might even land in the end zone with the ball in hand.
Stilty Runnas are a new edition to the team as well: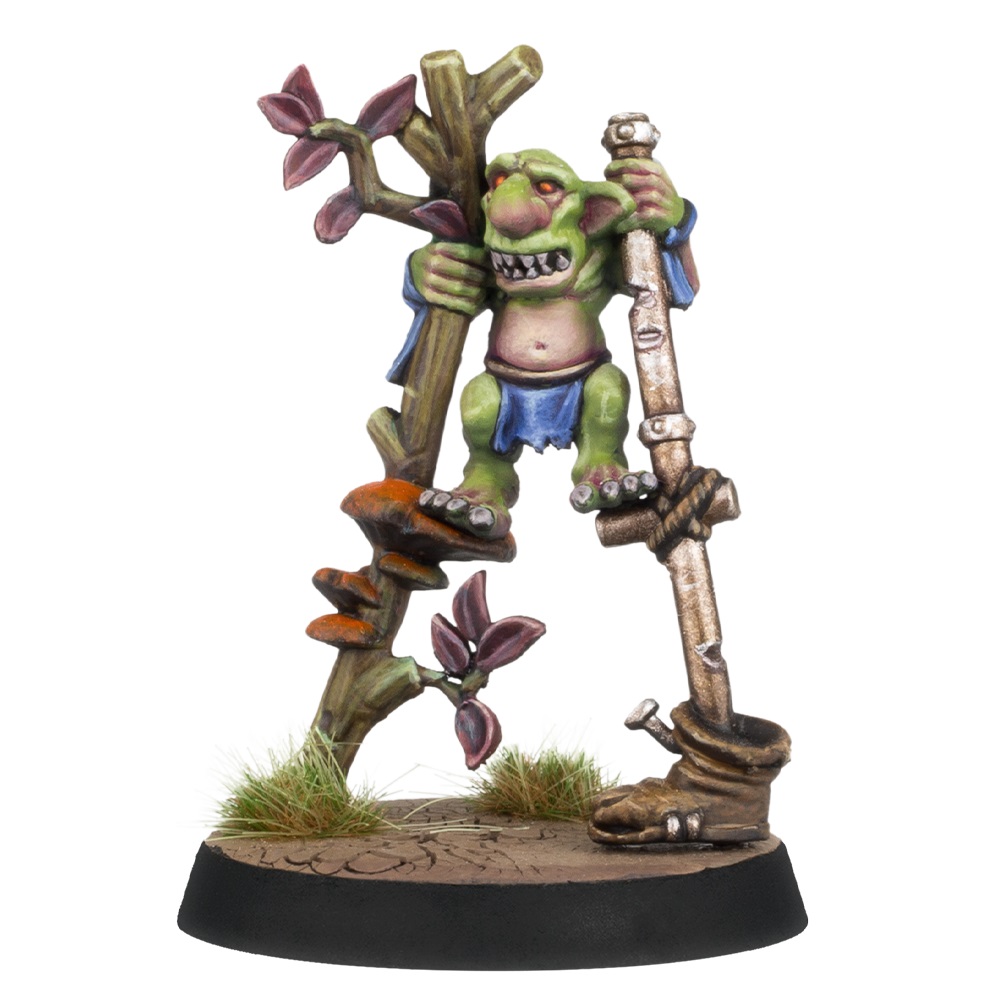 This snotling has a theory about running faster: Get longer legs! How do you do that? Learn to run with Stilts on. And, amazing, it kind of works. While they aren't as fast as the fastest players out there, they can almost keep up which is a feat by itself! But can they carry a ball at the same time? That might be one trick they will have to learn on the fly.
And last but not least, the new and improved Pump Wagon: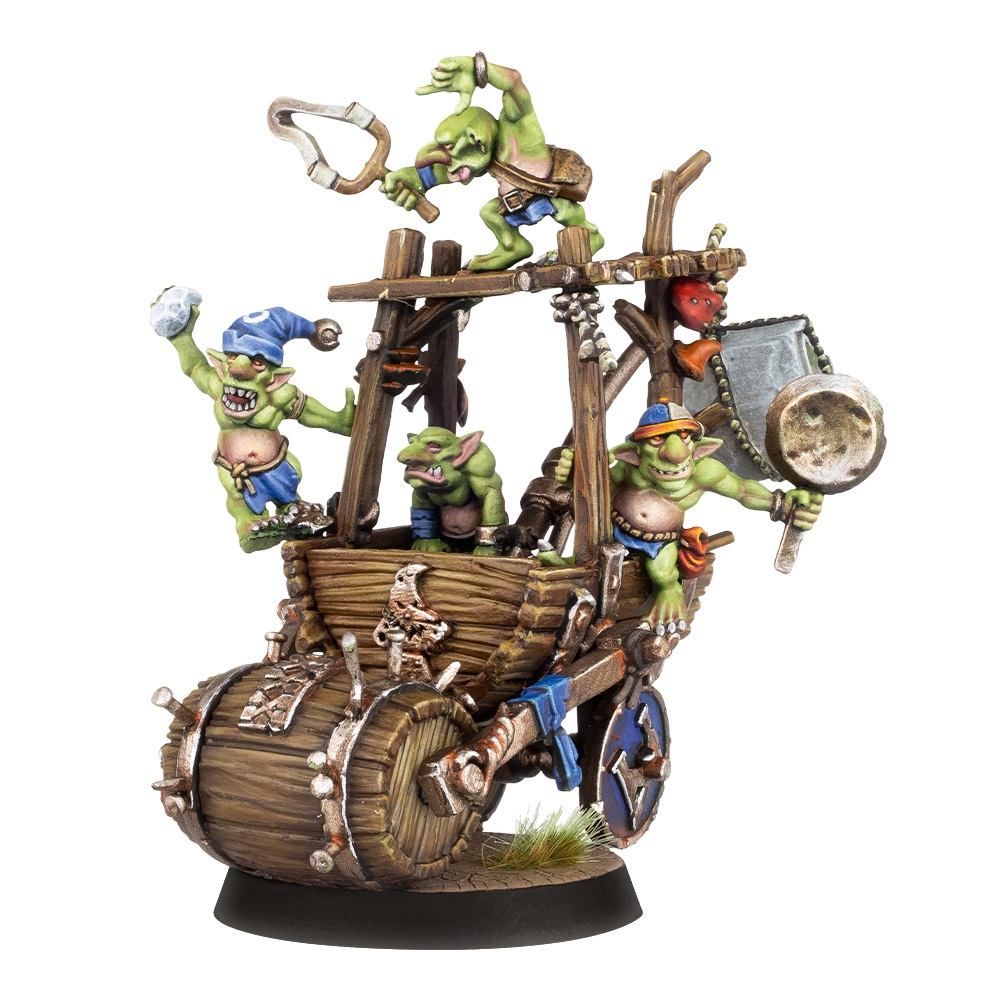 This is possibly the great equalizer for the snotling team. The Pump Wagon is a classic "player" that is making its return to the pitch with a new model. Furthermore, you can actually run TWO of these contraptions in a single down. Is it a secret weapon? I guess – it's just not that subtle.
What about the Trolls? Oh sure – you can run Trolls with your snotling team. But that's like adding a Treemen to a Halfling team: Probably a good idea if you actually want to have a shot at winning games.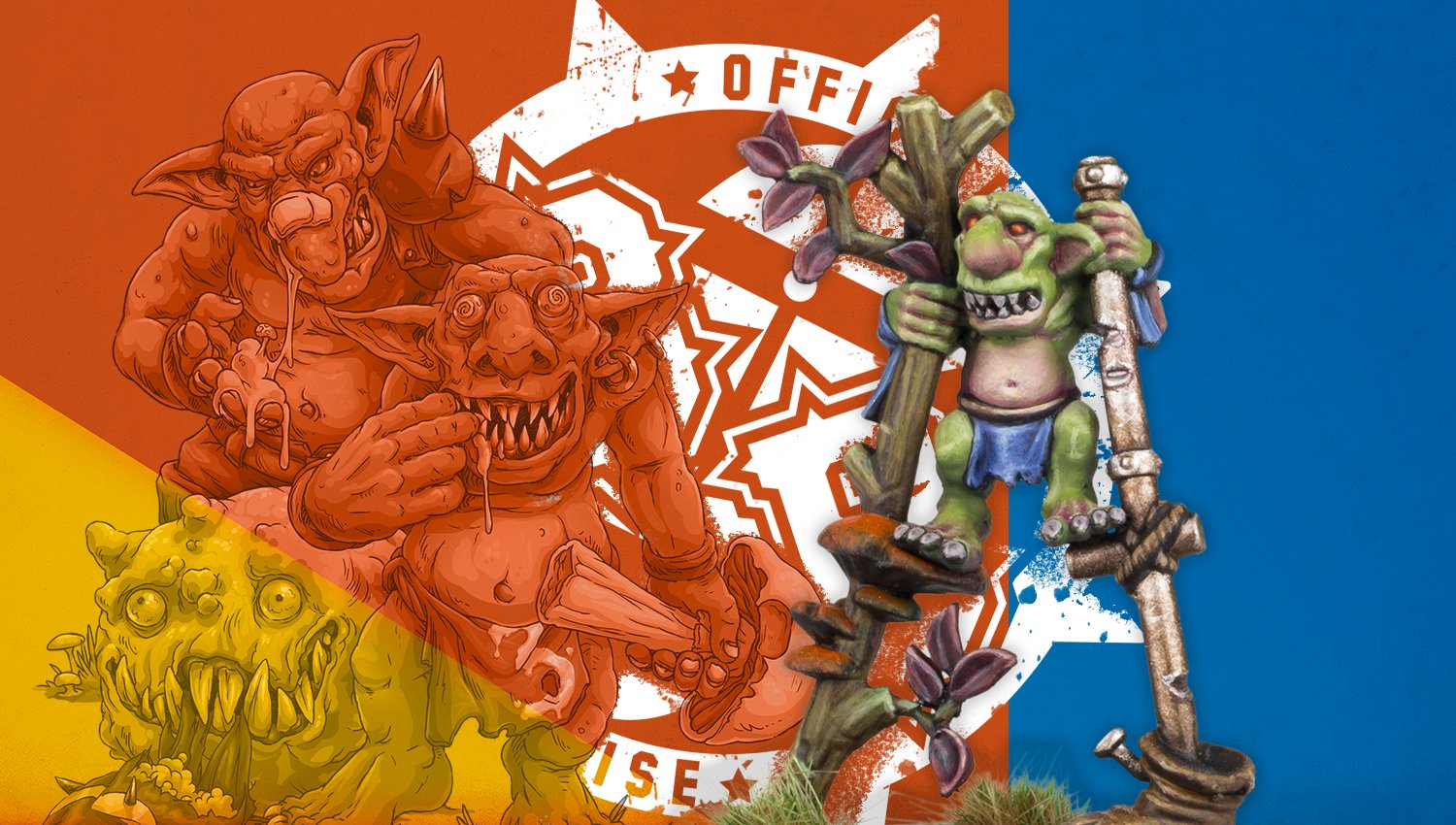 You can pick your friends and you can pick your nose – but you can't pick your friend's nose.