Death-maidens, Wyld Runners, and Phelynx, oh my. It's all about Escher next week as GW releases House of Blades for Necromunda Underhive.
For an Escher release this big, they'll need an MC. Necromunda Underhive is back, with a brand new invention–as long as you consider "an invention" to be some of the new rules for Hired Guns, Hangers-on, Brutes, Alliances, and gang-specific tactis included in House of Blades. Definitions of invention aside, this book, and the gorgeous new minis accompanying its release, will grab hold of you daily and nightly, because the new gangers find themselves under pressure.
The pressure to survive the hellish environment of the Underhive, that is. And next weekend, you'll be able to pre-order House of Blades, with its suite of new rules, and a new box that includes a host of new models (including 40K cats), or if you don't want anything to do with House of Escher, there's a whole other gang releasing alongside them. Come check it out.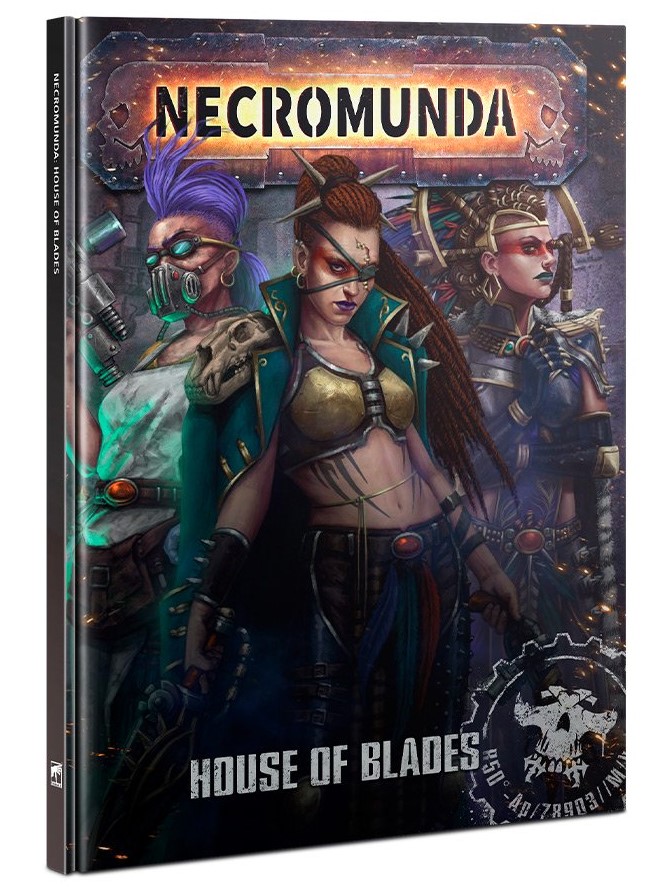 House of Blades is an all-new Necromunda book that is everything Escher. Inside you'll find a definitive history of the house, rules for fielding an Escher gang, including new characters. But more than House Escher lurks inside the book. You'll also find rules for Hired Guns, Hangers-on, alliances, gang-specific tactics, and Brutes for every gang, though Escher does get some special, house-specific extras, this being their book and all.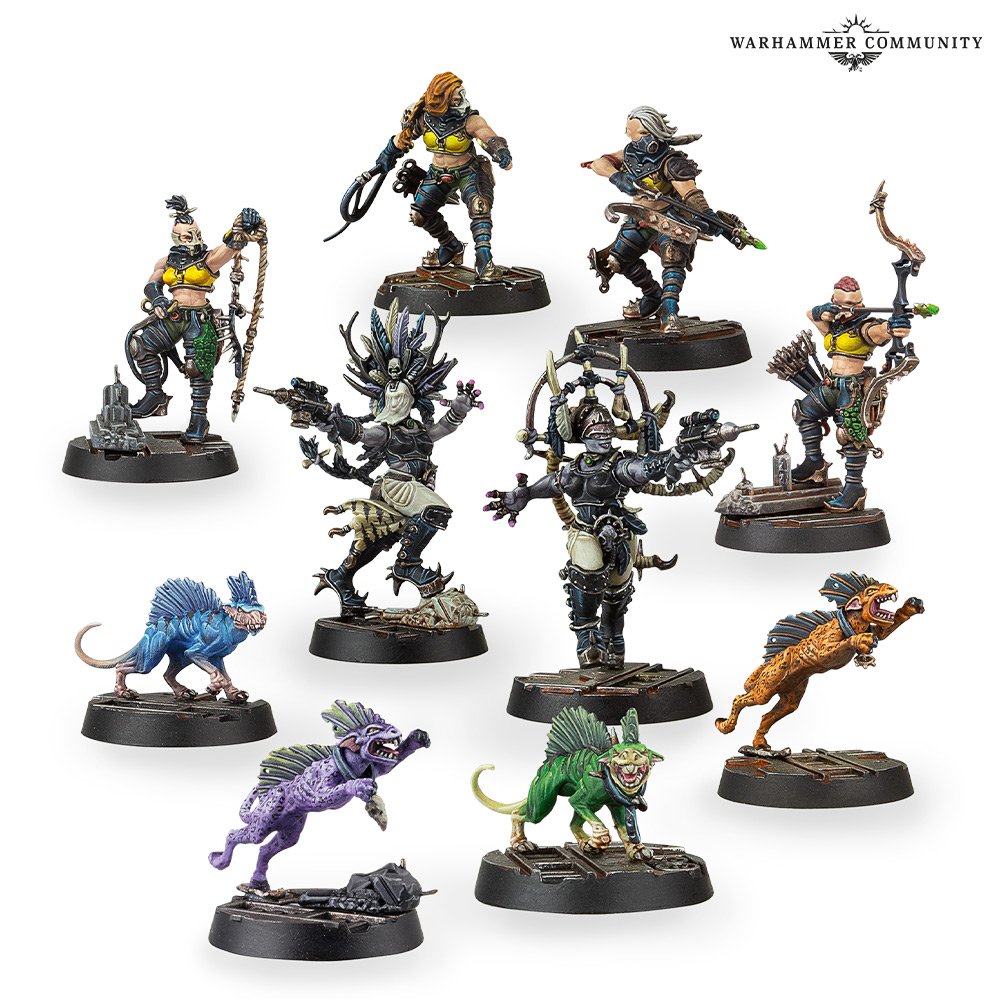 You'll also get a new box for Escher gangs, giving you a chance to add some brand new models to your collection. Inside are the graceful, haunted Death-maidens–former Champions, raised from the dead to avenge the House–as well as the reckless raw recruits known as the Wyld Runners. But every good ganger needs a pet, so you also get four Phelynx, which are both cute and venomous.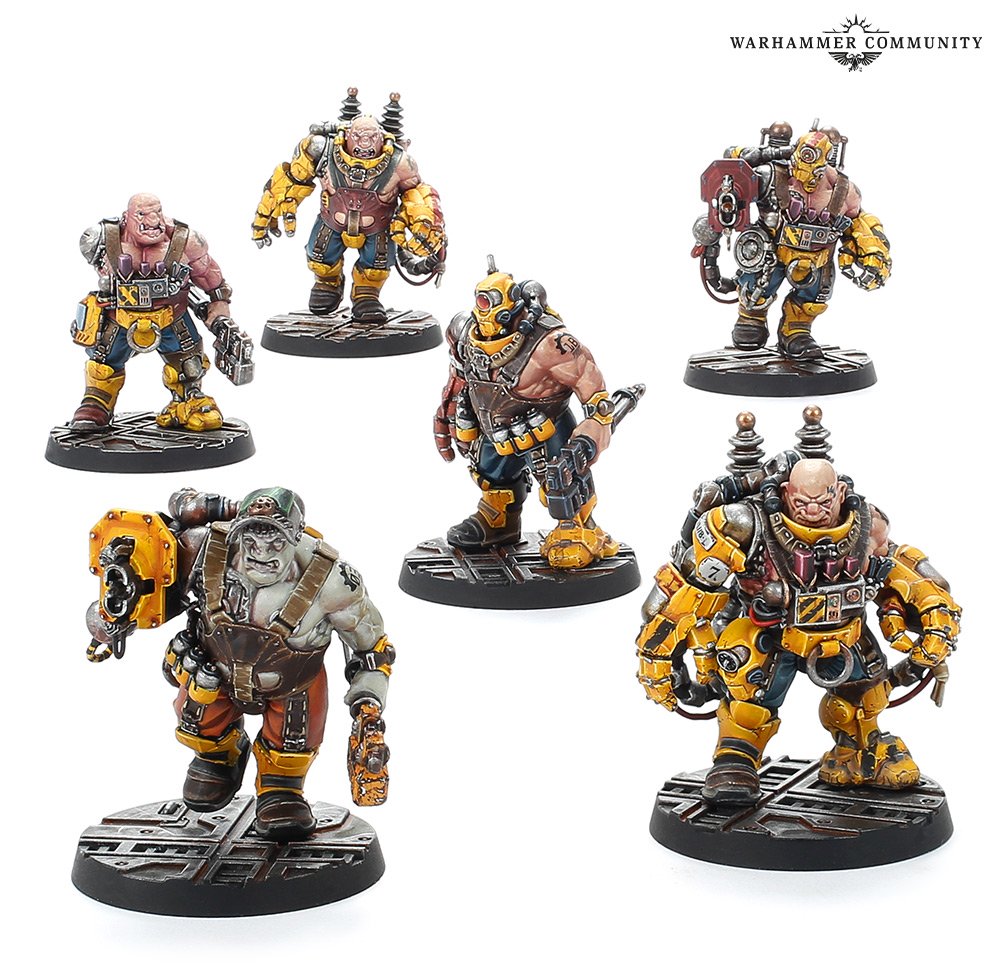 But, as we mentioned, there's more than just Escher lurking in the new releases. Check out the all-new Slave Ogryns, who were introduced in House of Chains and now are finally available with models of their own. Inside the kit you'll find six Ogryns, armed with augmetic fists, storm welders, and spud-jackers, just waiting to show you what they can do.
All this, next week!