Glow in the dark pieces allow this game to be played in the pitch batness, with a few added rules to make it not so bat to play.
With the recent Batman trailer being released, I wanted to capitalize on that interest and hopefully get some good SEO ranking. I figured it was time to discuss the Batman board game from 1989. Do I get points for honesty?
I don't think Google factors in honesty for their search result rankings. It's all about word count.
Batman Batman Batman Batman Batman
The Batman Game was released by University Game in 1989. It's a competitive roll-to-move game with some slight bat resource management and combat mechanics, but that's pushing it. The objective of all players is to be the first Batman to visit the Batcave, then visit a specific villain hideout as determined by a card drawn when entering the Batcave. Each bat player will draw their own bat card, so will be going to a different bat location.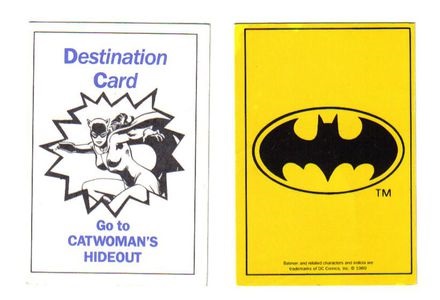 During their turn, players spin the spinner and move around the board. I know, it's revolutionary!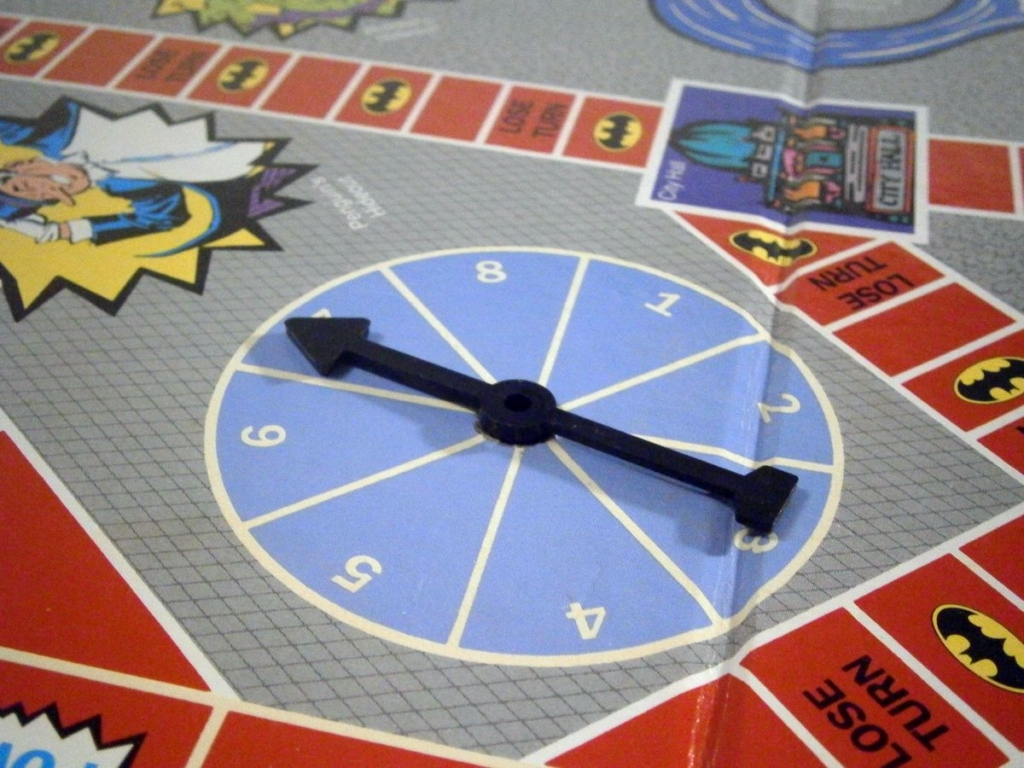 …Get it? Revolutionary? Because it's a spinner?
Have I made that joke before? Eh, probably.

Landing on a Batman symbol will have the player draw a black bat card which will either send the player somewhere random or grant the player a piece of bat equipment.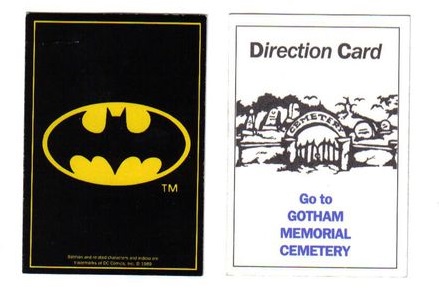 The Direction card has the player immediately move to that location, but the bat equipment cards are saved for later. Additionally, around the board are POW spaces which send the player directly to the closest other player, which triggers a bat-tle! Wanna take a stab at the complex combat bat mechanics this game employs? I'll save you the trouble. It's a roll off. Or a spin-off, I guess. Basically, the combat in this game is Penguins of Madagascar.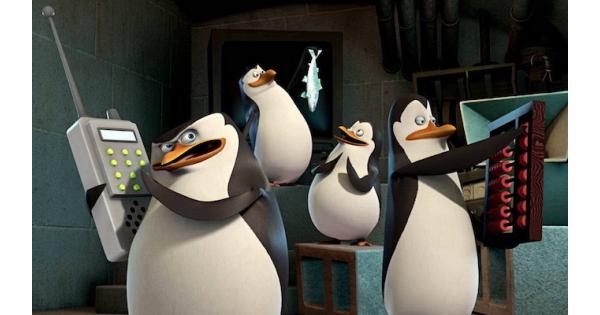 The winning player gets to move as many spaces as they spun in the bat-tle. Which I guess makes the combat closer to Joey in terms of how much anyone was asking for it to exist at all, which is none. None asking.
As players move and "fight" their way across the bat board, they will inevitably reach the river. Crossing the river requires some level of bat gadgetry to cross. The Utility Belt, for example, allows the player to move through the tunnel. Because tunnels need Shark Repellent Bat Spray to traverse safely. Everyone knows that.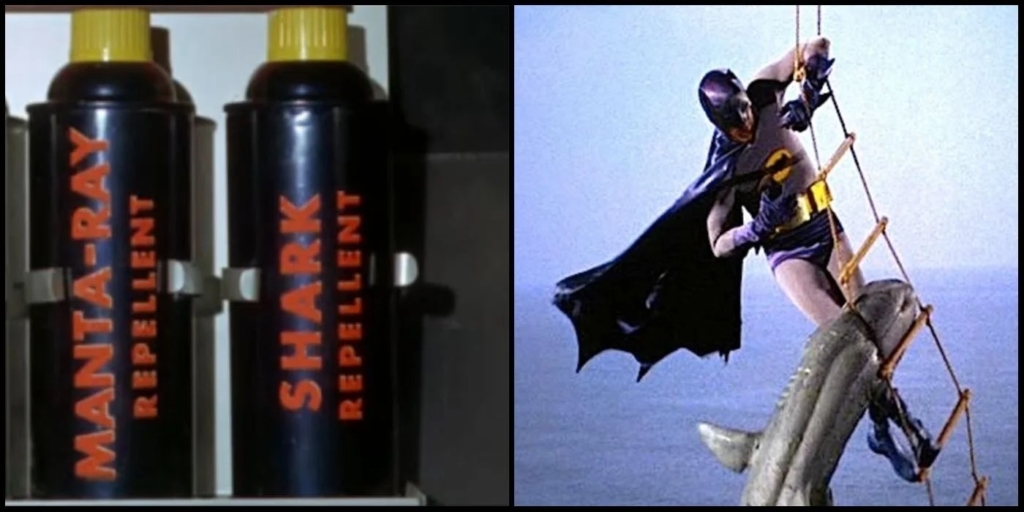 If you don't have the Bat Utility Belt, maybe you have the Batcopter, which lets you move to any space adjacent to the river. Which might seem fine at first until you notice Catwoman and Joker's lairs are both also on the river. So this is a 50% chance of giving you a huge edge in winning. There are other bat equipment cards, but unless you have the Batcopter, just forfeit.
To that point, the first bat player to reach the villain lair listed on their Destination card is declared the battest of Batmen!
Final Bat Thoughts
Honestly, this game isn't that bat. It has a lot of neat ideas which just are just implemented kinda of batly. The random bat-tles sending you any which way and the fact that certain equipment cards are so much bat-ter than others just make this game a total luck of the bat.
Unless you're a bat Batman fan, I can't really recommend you bat up this one. It's not bat for some nostalgia bat ultimately the batplay is just too bat and there's not really enough bat to overcome bat, bat is a real bat.
Still, if bat bat is your bat, then bat this bat from bat bat and bat bat bat bat bat. Bat bat bat bat.
Bat.