Richard Garfield's other other card game, The Great Dalmuti, is back with a Dungeons and Dragons twist for its 25th Anniversary.
In 1993, Richard Garfield developed Magic: the Gathering, a legal alternative to printing money. Two years later, though, Richard Garfield and Wizards of the Coast published a game called The Great Dalmuti, a Medieval spin on the public domain game President. In the Great Dalmuti, players group their cards and vie for ranking–the Great Dalmuti is one position, but then there are lesser dalmuti, greater peons, and lesser peons, as well as taxation, revolution, and a surprising number of knights.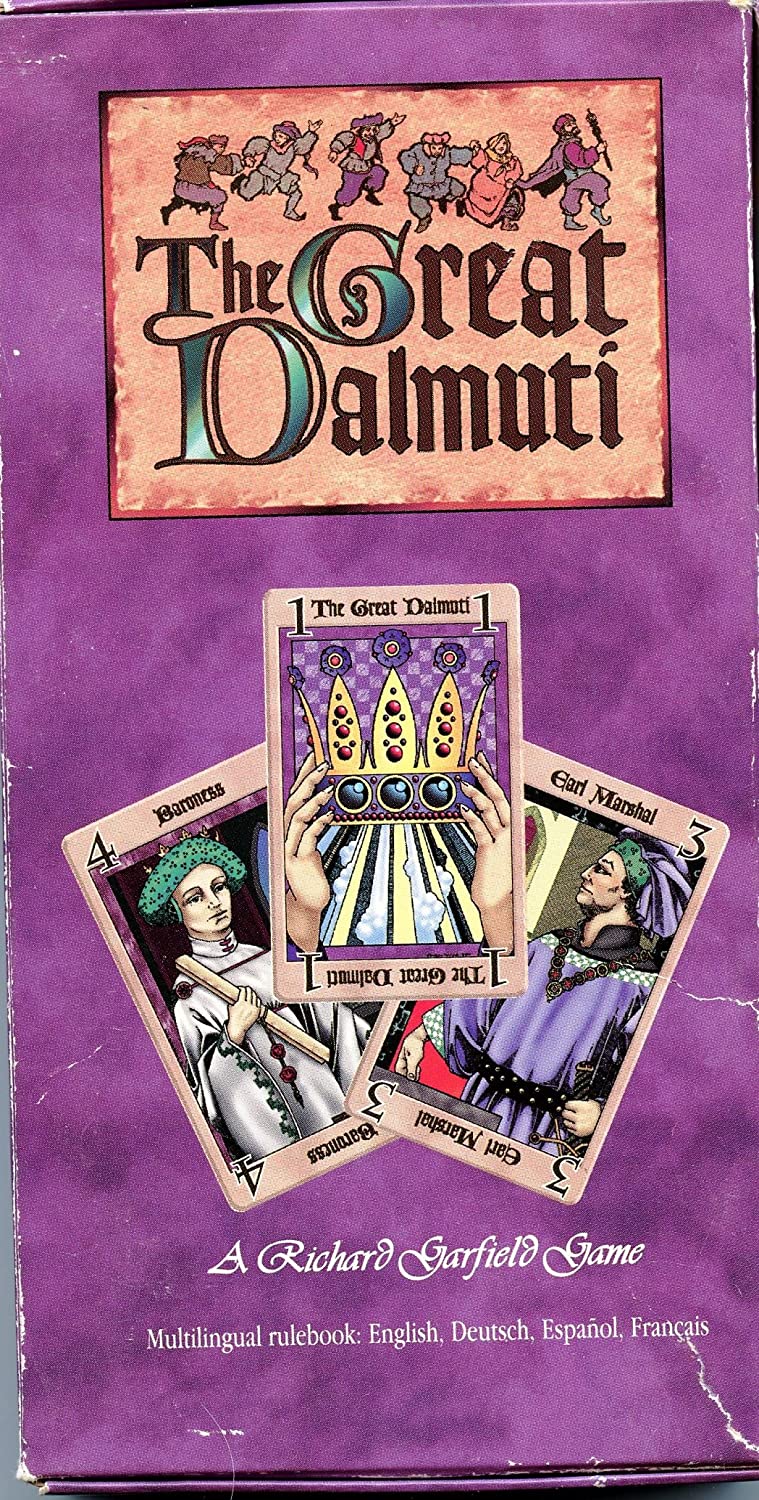 The one thing the game didn't have, despite being published by Magic: the Gathering's creators, was any sort of magic or monsters. Until today. Well. Until November, but today WotC announced a Dungeons & Dragons version of the 25-year-old card game that had all but faded into obscurity since its last reprinting in 2005.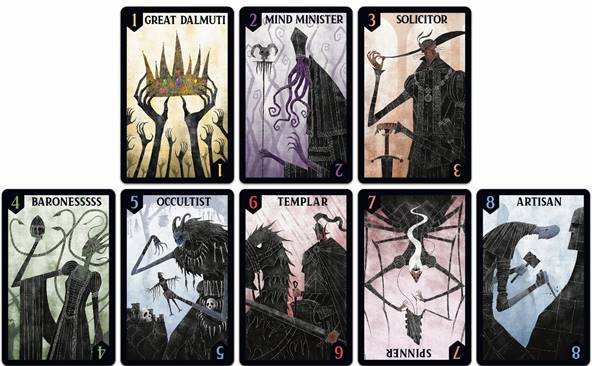 Now the game has a new fantasy flavor as cards like the Seamstress, Abbess, and Baroness have been swapped for the Spinner, the Occultist, and the Baronesssss, each lovingly illustrated by Harry Conway, whose art could be described as "what if Edward Gorey decided to do D&D?"

Gnolls and goblins and umber hulks and kobolds adorn the cards. The Great Dalmuti: Dungeons & Dragons will be released in November. Here's more details:
via Wizards of the Coast
The Great Dalmuti: Dungeons & Dragons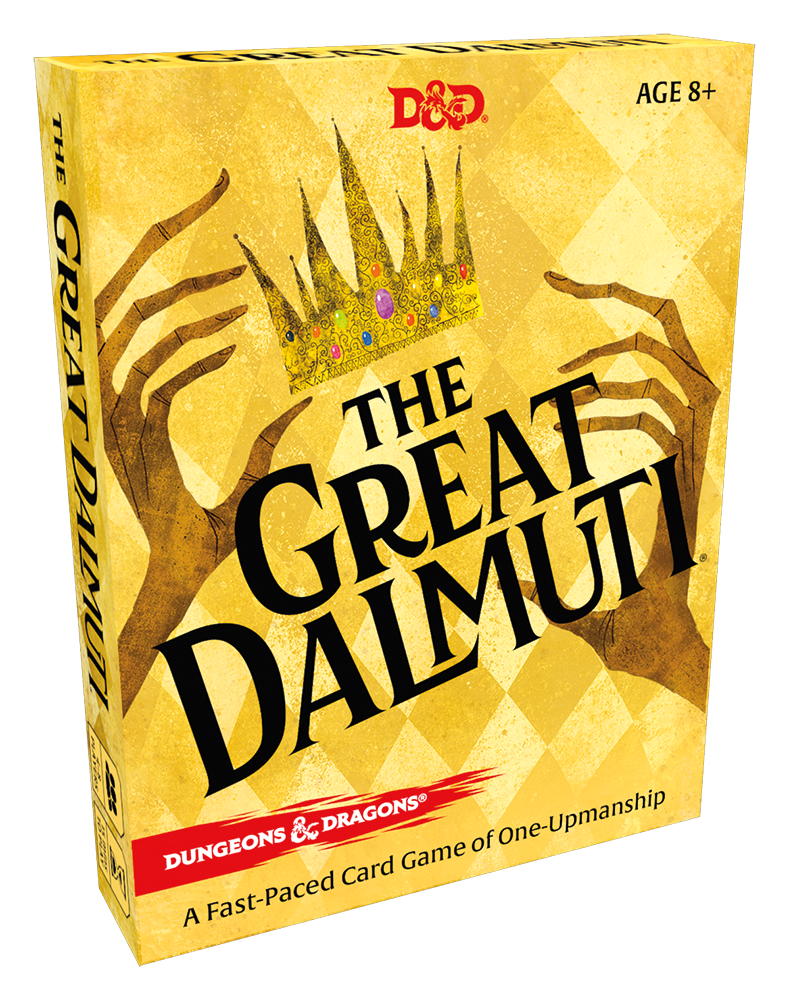 In the Dungeons & Dragons roleplaying game, the dice may control your fate, but in The Great Dalmuti, it's about how cleverly you play the cards you're dealt. One round you're polishing your royal crown, and the next you're whacking rats in a filthy alley. Perfect for ages 8 and up and up to 8 players – it's a gloat-filled, winner-take-all contest.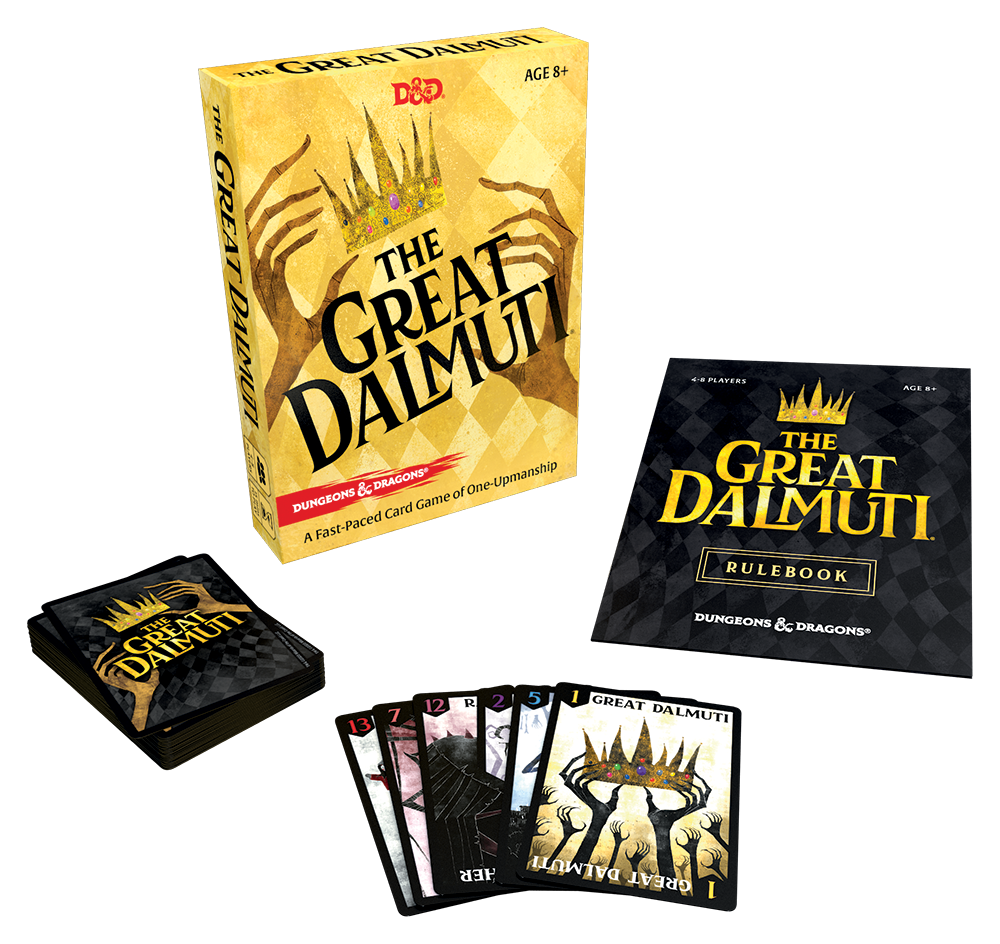 The Great Dalmuti: Dungeons & Dragons will be available everywhere in November – just in time for the holidays – and will retail for $14.99. For more information about The Great Dalmuti: Dungeons & Dragons, visit dungeonsanddragons.com.
Happy Adventuring!