D&D Accessories: Dice Towers To Fall For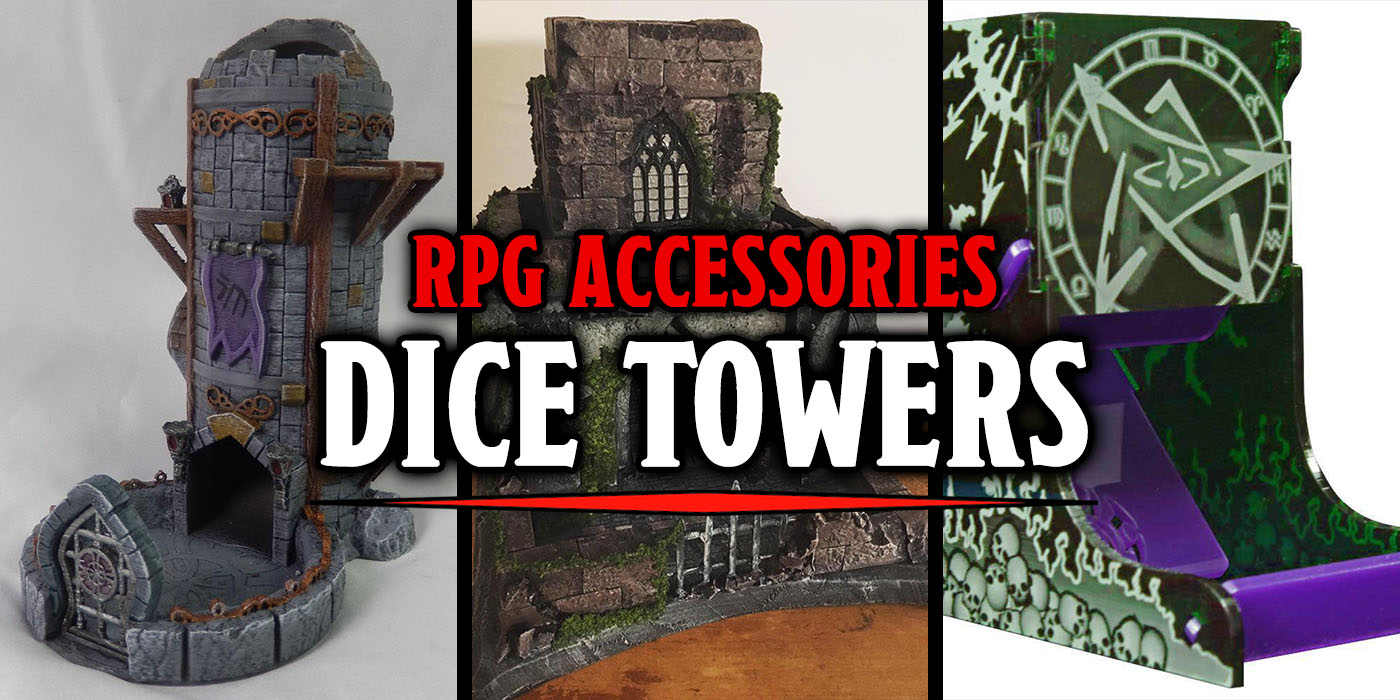 Whether you're looking for something straight forward and simple or a one of a kind piece of art just for your game, there's a dice tower for every table.
Dice towers loom large on any tabletop. They give you a way to roll your dice in style without having to worry about whether or not your hand spun the dice the wrong way when you made that critical roll. Let the dice fall where they may–but give them an adventure to go on on their way with these amazing dice towers. Check 'em out.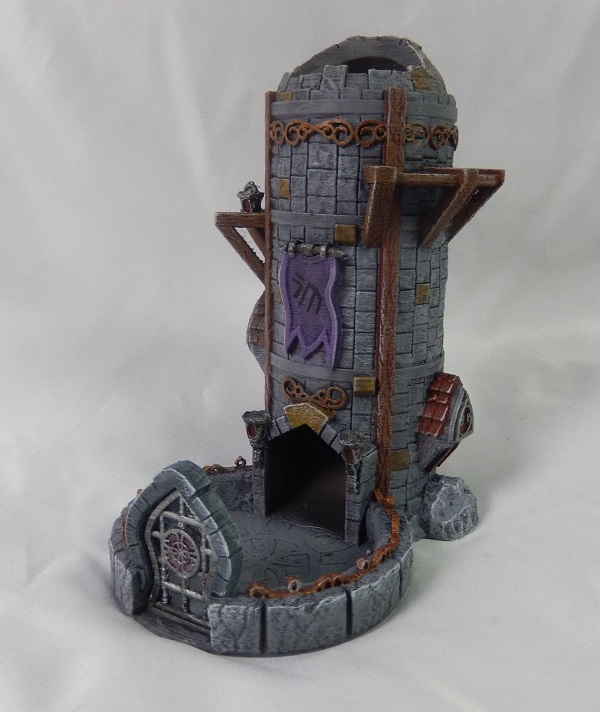 Half dice tower, half centerpiece for your gaming table, half addition to your dungeon model, this tower is 150% a D&D tool you didn't know you needed. With an optional dice tray and paint job, this tower leaves a lot of room for your own customization. But if you opt to get a painted model, you're basically guaranteed beautiful, detailed work.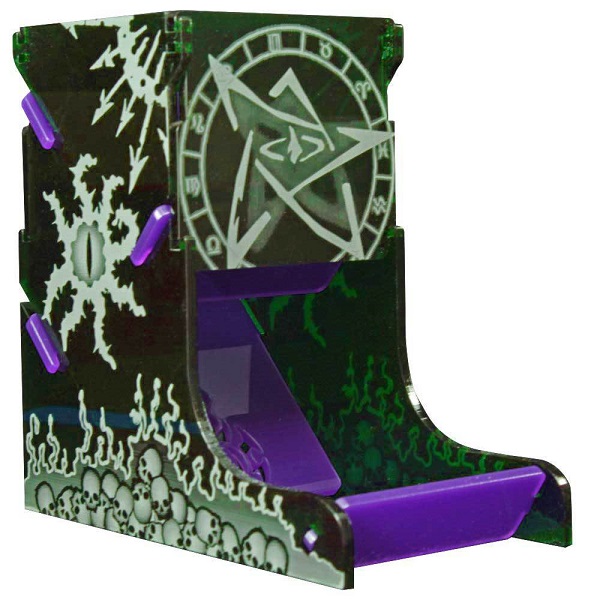 Classes just let out at Miskatonic University and it's time to visit a horrible world of fantasy and terror. This tower is a little more simple with a straight forward design, but the art will get you right into the spirit of any more creepy themed RPG. Are you a simple gamer with a simple need for a functioning dice tower? Bring a little bit of Arkham home with you.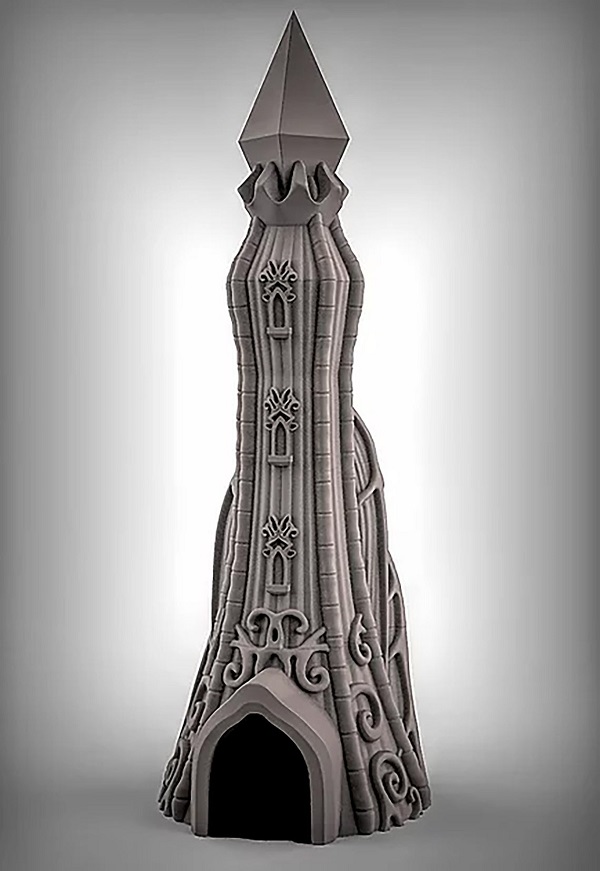 Perhaps your D&D needs aren't simple. Your game has an elegant elf who demands and elegant elven tower to throw your dice down. This is another tower that doubles as a piece of terrain, and with a cleverly disguised cap covering the dice hole, an unaware newcomer to your table may not even know that it wasn't simply terrain until you started using the tower for rolls.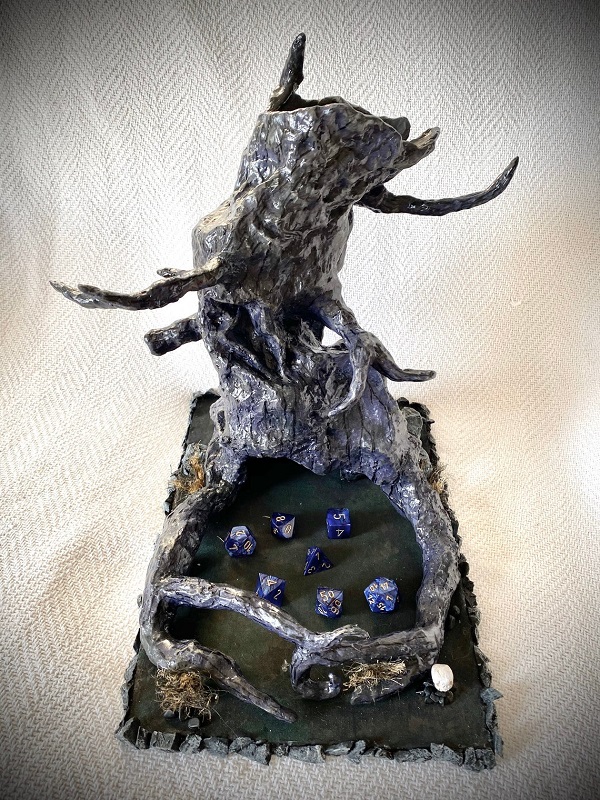 Subscribe to our newsletter!
Get Tabletop, RPG & Pop Culture news delivered directly to your inbox.
Is it a haunted tree? An anguished ent? A place for the game's necromancer to raise the dead? It can be whatever you want, but to me it's an incredible sculpture that any adventuring party would envy. It's impossible to not be impressed by how this gnarled and realistic little tree is not only synthetic, but also a dice roller.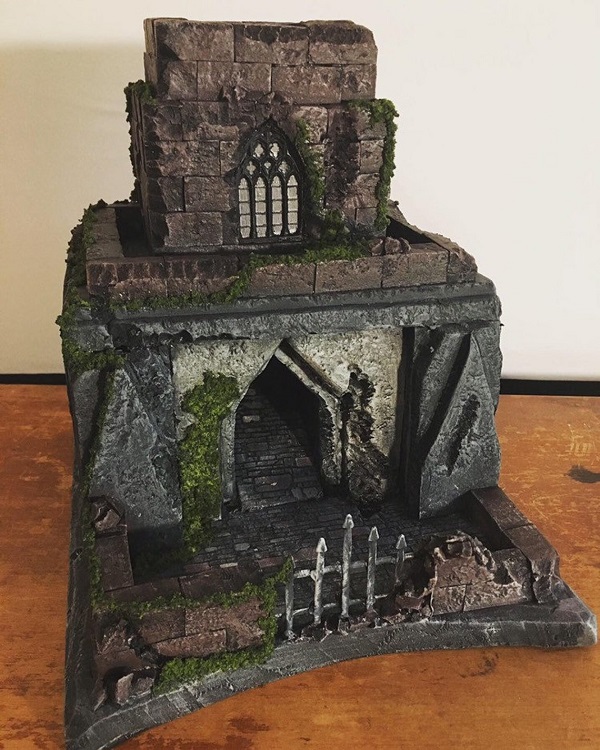 Can't find exactly what you're looking for? Get a custom tower to match the theme and tone of your campaign. My favorite is this spooky rundown church entry, but a quick peruse through the examples of there work shows a wide variety of incredible detail and thoughtful touches. Starting at $60, having a one of a kind functional piece of art for your D&D sessions has never been more reasonable.
What's your favorite dice roller? Do you have a go-to for your table? Is your style more simple or do you prefer to aim for the wow factor? Or, do you just throw your D&D dice down and hope none go rogue and get stolen by a cat? Let us know in the comments!
Happy Adventuring!