The Combat Wheelchair continues to make waves in the D&D community, prompting a senior WotC staffer to speak up while more minis roll in.
You wouldn't think that adding a Wheelchair to D&D would create as much of a stir in the D&D community, vitriol grows in one part of the fanbase, as folks harass and bully the creator of the Combat Wheelchair, while more and more folks speaking out in support of the concept, including one of WotC's most visible senior staff: D&D's lead rules designer and managing editor, Jeremy Crawford.
D&D is a co-op game, in which we weave fantasy tales for our mutual bliss.

If someone wants to play a hero in a wheelchair, for example, uphold their bliss, especially if that hero reflects their real-life experience.

We're all happier when we support each other like this.

— Jeremy Crawford (@JeremyECrawford) August 20, 2020
Jeremy Crawford, who is one of the more active voices in the D&D community, known for frequently answering difficult rules questions put forth by the community (and eventually compiling those answers into official errata), spoke up in support of the Combat Wheelchair, released earlier this month. This comes after multiple calls by the community for WotC to speak up and address "the ableism in the community."
Can you imagine saying this about a published ttrpg writer who wrote an adventure for @RTalsorianGames' The Witcher ttrpg and who is currently writing an adventure for @redscargaming's official Hellboy ttrpg? lmao
biiiiiiiig incel vibes#ttrpg #dnd pic.twitter.com/V39a3r82ky

— the dislocating GM🦓 Ruiner of Dungeons & Dragons (@mustangsart) August 20, 2020
As a reminder, @mustangsart, aka Sarah Thompson, in addition to being a disability advocate, is a published RPG writer for R. Talsorian Games' the Witcher, Cyberpunk, and is working on the upcoming Hellboy RPG–to name a small percentage of the credits. This is just a small sample of the commentary from the parts of the community that can't seem to handle the inclusion of a wheelchair of any kind in D&D. Responses have even come out on Crawford's post:
"OH BOY HERE I GO ON MY FIRST ADVENTURE IN MY BATTLE WHEELCHAIR I SURE HOPE NOBODY TIPS ME OVER RENDERING ME IMMOBILE AND HELPLESS FOR THE REST OF COMBAT." https://t.co/OdmNQwoS11

— Primarch Angron (@AngrontheAngry) August 20, 2020
And, it seems that part of the community is still intent on making the same varieties of arguments they've been making: that this item breaks verisimilitude in the same game where centaurs: exist and can climb stairs, ladders, and ropes just like anyone else (despite wheelchairs existing in our world since antiquity), or that it somehow will ruin D&D for an optional rule like this to exist. However, when Crawford's sentiment is echoed by Ray Winninger, current Executive Producer/Head of Dungeons & Dragons at Wizards of the Coast:
Indeed. https://t.co/vHa5PFDclG

— WinningerR (@WinningerR) August 20, 2020
It seems like WotC is weighing in, at least as "officially" as they can without the company making some sort of statement–there's been no official statement as of yet from Wizards of the Coast on any platform, despite community calls for one. Though in their Diversity Statement they outlined an intention to make the game more inclusive, both in terms of the game rules, and the people making the game–presumably this includes the community as well.
In the meantime, support for the Wheelchair grows, and a new set of minis are currently in development (and being offered as part of a giveaway).
FREE CUSTOM MINI GIVEAWAY!@AnvlMinis have supplied me with 2 codes to give away to 2 lucky folks to celebrate their production of custom minis that use wheelchairs (like the one below)!

Rules:
– must follow me
– no giveaway accounts
– RT to enter

Closes 2nd Sept @ 9pm (BST) pic.twitter.com/1kipriY4T0

— the dislocating GM🦓 Ruiner of Dungeons & Dragons (@mustangsart) August 17, 2020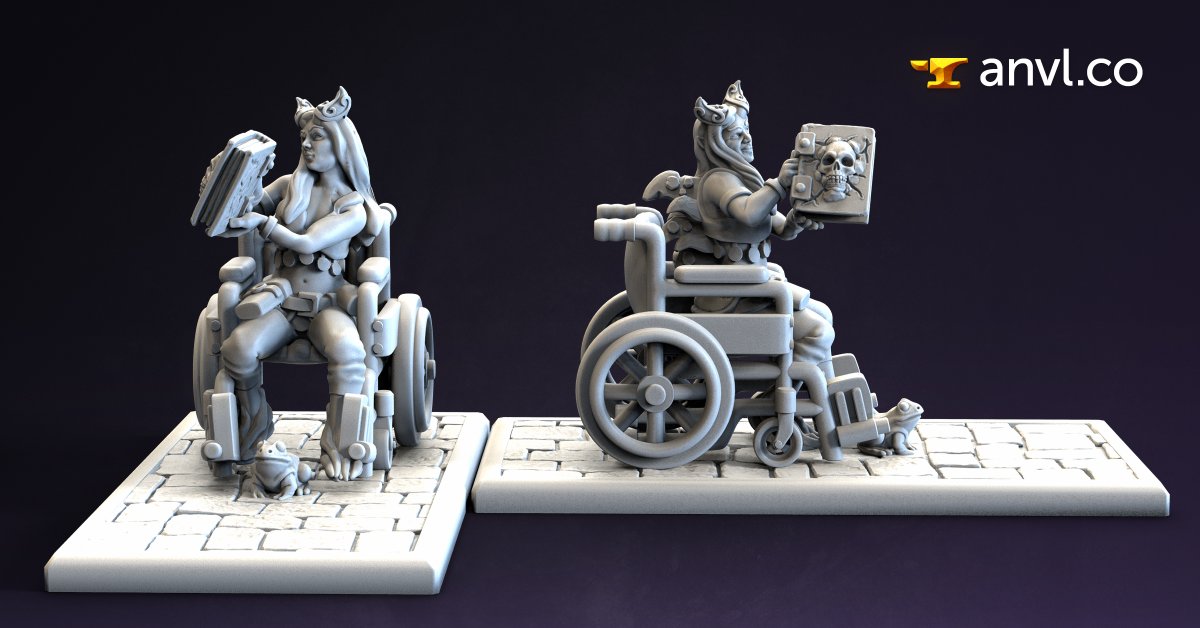 The mini in question here comes from Anvl.co, makers of custom miniatures, who now include three wheelchair options as a "mount" for your custom miniatures.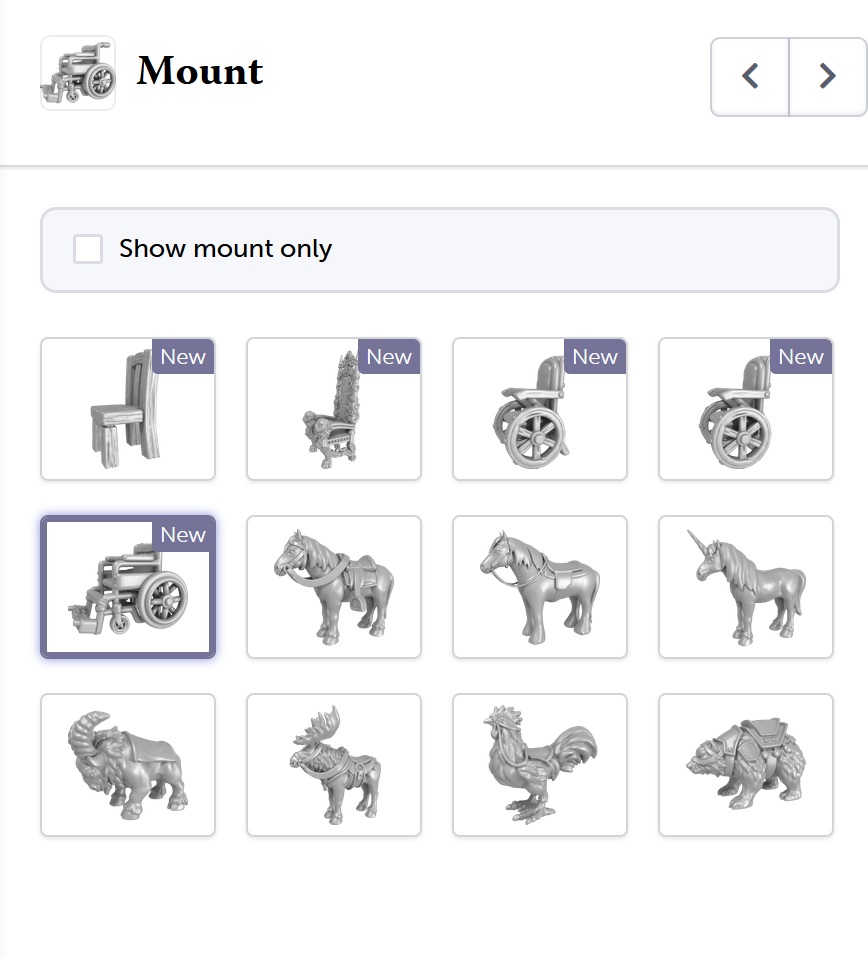 All of this continues as the D&D Community continues towards a critical inflection point. With a push from both within the company and from the community to make the game more accessible and inclusive (and varying opinions on what that looks like), new D&D books will reflect whatever direction WotC intends to head. Whether they'll stand by their commitment to inclusivity is something that many folks on either side of this issue, have a keen interest in.
In the meantime, enjoy the minis, and leave your thoughts in the comment.
What do you think about where D&D is headed? What would you like to see change?