New originals and some suggestions for other movies to watch, from action to horror to drama. Take a look at what to watch on your couch and in theaters.

New Streaming Shows/Movies Dropping This Week
A deluge of new titles arrived at the start of the month – there's more new stuff available.
Amazon: Chemical Hearts, The Legion
Disney+: Beauty and the Beast
HBOMax: Queen & Slim, I May Destroy You (Finale)
Hulu: Daffodils, Blindspot (Season 5), The Roads Not Taken, 
Netflix: Biohackers (Season 1), Goedam (Season 1), Great Pretender (Season 1), Class of '83, Dark Forces aka Fuego negro (Season 1), Hoops (Season 1), Lucifer (Season 5 – 1), 1BR, Septembers of Shiraz, Rising Phoenix
---
New Movies This Week
Tesla – Available in Theaters and VoD August 21st
Starring Ethan Hawke, Kyle MacLachlan, and Eve Hewson
Brilliant, brooding inventor Nikola Tesla fights an uphill battle to bring his revolutionary electrical system to fruition. Increasingly displeased by the greed of fellow inventor Thomas Edison, Tesla forges his own virtuous but arduous path toward creating the innovative alternate-current motor. His European nature is at odds with budding American industrialism, and the landscape of intellectual property is treacherous–and Tesla slowly becomes jailed in his overactive mind. His associate Anne Morgan analyzes and presents his story as it unfolds, offering a distinctly modern voice in this scientific period drama.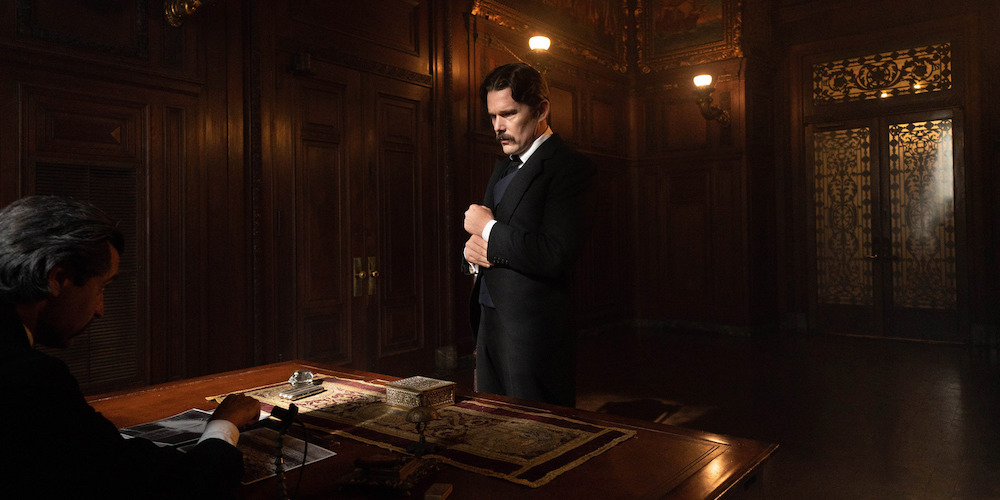 Unhinged  – In Theaters August 21st
Starring Russel Crowe and Caren Pistorius
A psychological thriller that takes something we've all experienced–road rage–to an unpredictable and terrifying conclusion. Rachel is running late getting to work when she crosses paths with a stranger (Crowe) at a traffic light. Soon, Rachel finds herself and everyone she loves the target of a man who feels invisible and is looking to make one last mark upon the world by teaching her a series of deadly lessons. What follows is a dangerous game of cat and mouse that proves you never know who you're driving next to.
Peninsula – In Limited Theaters August 21st
Starring Gang Dong-won, Lee Jung-hyun, and Kwon Hae-hyo   
Four years after South Korea's total decimation in TRAIN TO BUSAN, the zombie thriller that captivated audiences worldwide, acclaimed director Yeon Sang-ho brings us PENINSULA, the next nail-biting chapter in his post-apocalyptic world. Jung-seok, a soldier who previously escaped the diseased wasteland, relives the horror when assigned to a covert operation with two simple objectives: retrieve and survive. When his team unexpectedly stumbles upon survivors, their lives will depend on whether the best-or worst-of human nature prevails in the direst of circumstances.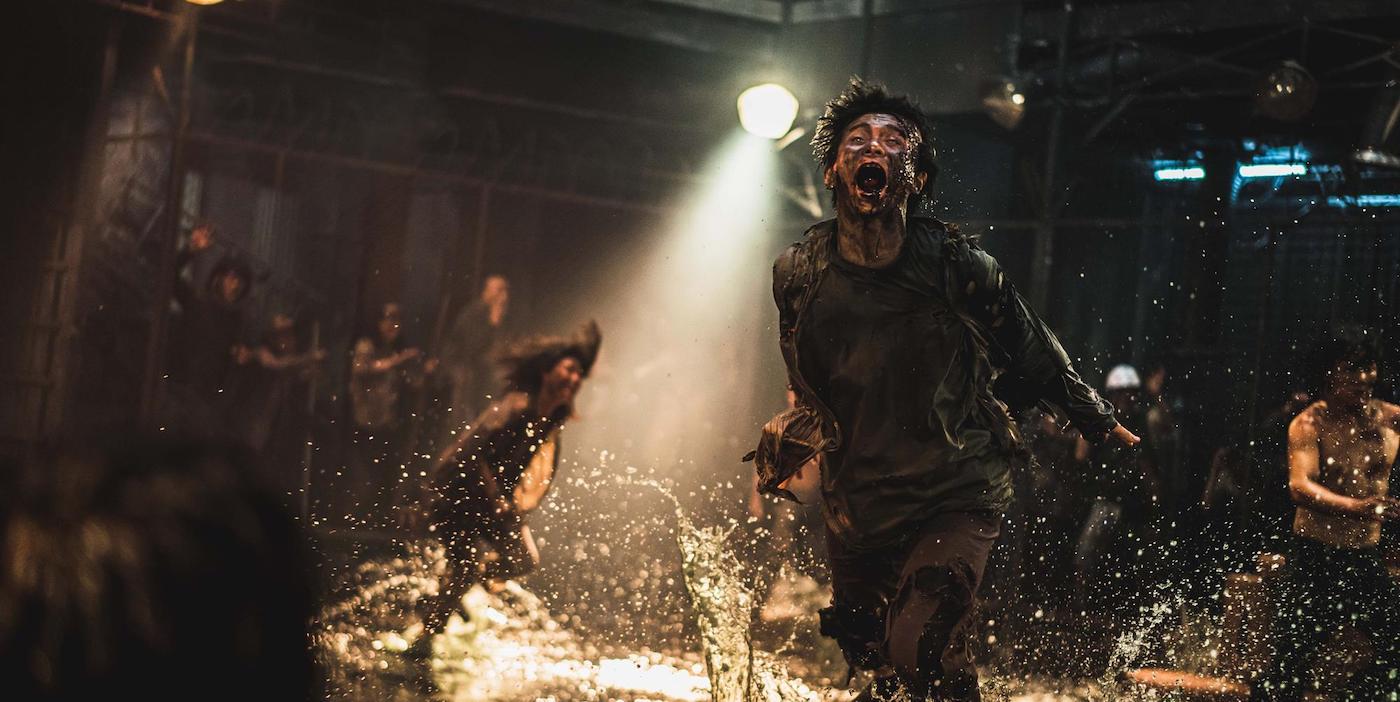 Words on Bathroom Walls – In Theaters August 21st
Starring Charlie Plummer and Taylor Russell
Tells the story of witty and introspective Adam, who appears to be your typical young adult — a little unkempt with raging hormones and excited about a future pursuing his dream of becoming a chef. Expelled halfway through his senior year following an incident in chemistry class, Adam is diagnosed with a mental illness. Sent to a Catholic academy to finish out his term, Adam has little hope of fitting in and just wants to keep his illness secret until he can enroll in culinary school. But when he meets outspoken and fiercely intelligent Maya, there is an instant soulful and comforting connection. As their romance deepens, she inspires him to open his heart and not be defined by his condition. Now, with the love and support of his girlfriend and family, Adam is hopeful for the very first time that he can see the light and triumph over the challenges that lie ahead.
The 24th – Available in Theaters and VoD August 21st
Starring Trai Byers, Bashir Salahuddin, and Aja Naomi King  
The 24th tells the incredibly powerful and timely true story of the all-black Twenty-Fourth United States Infantry Regiment, and the Houston Riot of 1917. The Houston Riot was a mutiny by 156 African American soldiers in response to the brutal violence and abuse at the hands of Houston police officers. The riot, which lasted two hours, led to the death of nine civilians, four policemen and two soldiers and resulted in the largest murder trial in history, which sentenced a total of nineteen men to execution, and forty-one men to life sentences.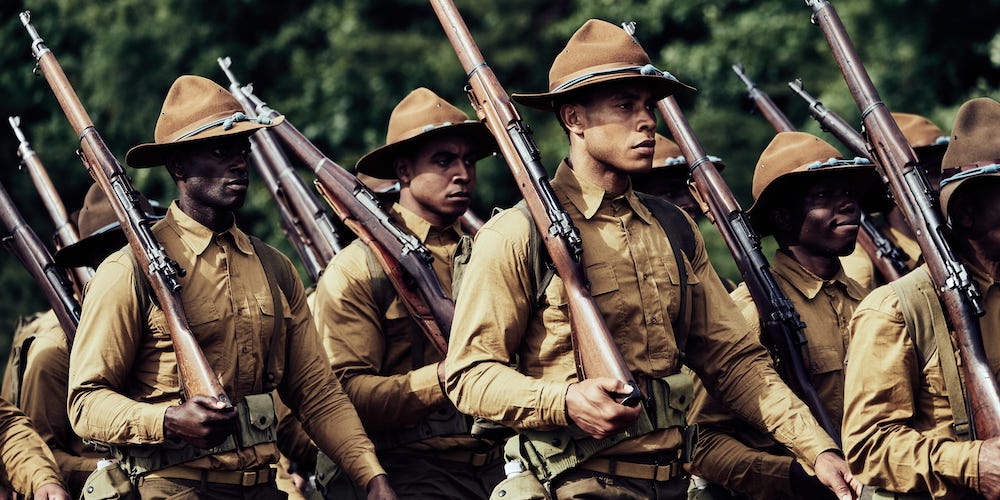 ~ What are you going to watch and binge?