Goatboy here again and sometimes I paint good guy stuff for myself. Today I want to show off my brand new Indomitus Marines!
Heck the only truly counts-as thing with this army is I went with my own scheme.  About 2 years ago I threw together a Blood Angel and Custodes list for a local event (Dallas Open GT – lets hope we all can go to it next year).  I didn't want to go with the normal all Red Blood Angels so I went with a red armed and black body scheme that was easy to paint.  That is the trick for players like me – figure out a simple enough scheme your child addled brain can remember.  I paint a lot of black armies for clients – so just going with that style mixed with my love of Red created a very simple scheme.  I have tweaked a bit for my current Marine build – but it is still basically the same thing.  With that – let's just show off the current Marines I have painted for my own personal army – all within the world of Indomitus.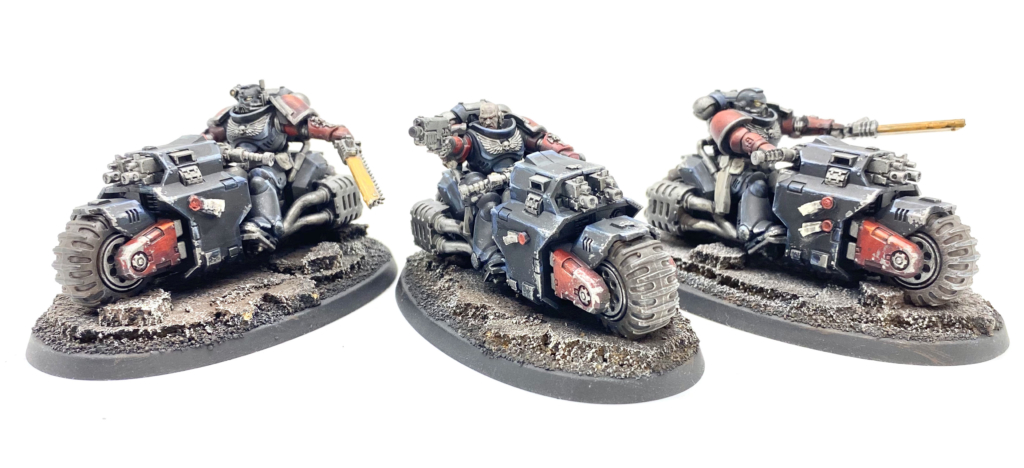 Outriders
I really like these bikes.  There is something just weird and beefy about them.  I am hoping we can see units of 5 as they would really fit into my current – mean army scheme I want to play.  This was also the last unit I used a black wash (Dark Tone from Army painter).  I forgot which one I did for the Assault Intercessors (went with Army Painter Strong Tone) but found the new tone to be a lot more exciting.  I got 6 more of these guys and will most likely make one have a Thunder Hammer to give me the perfect assassin unit.

Assault Intercessors
I just finished the last 5 of these guys.  I know they can't have a Thunder Hammer… yet.  I just really like how these models seem to fit together well – the shape and movement is just a nice set of design to look at.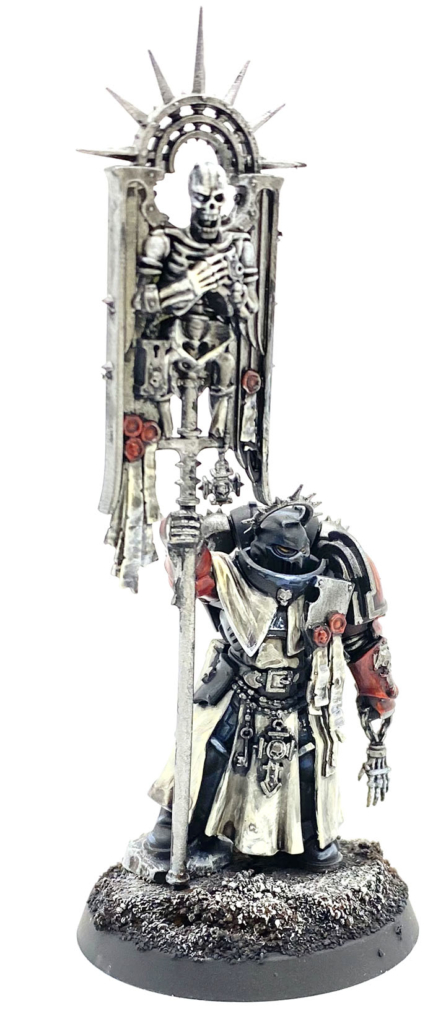 Ancient
I normally hate huge banners as I find them a bit crazy to think about in a universe fully of Daemons and other crazy things.  Still I do like this model as he has a nice overall design that while the banner is just a bit much – the model itself looks cool.  Makes me think they could come out with a set of robed guys to make some really sweet Dark Angels out of.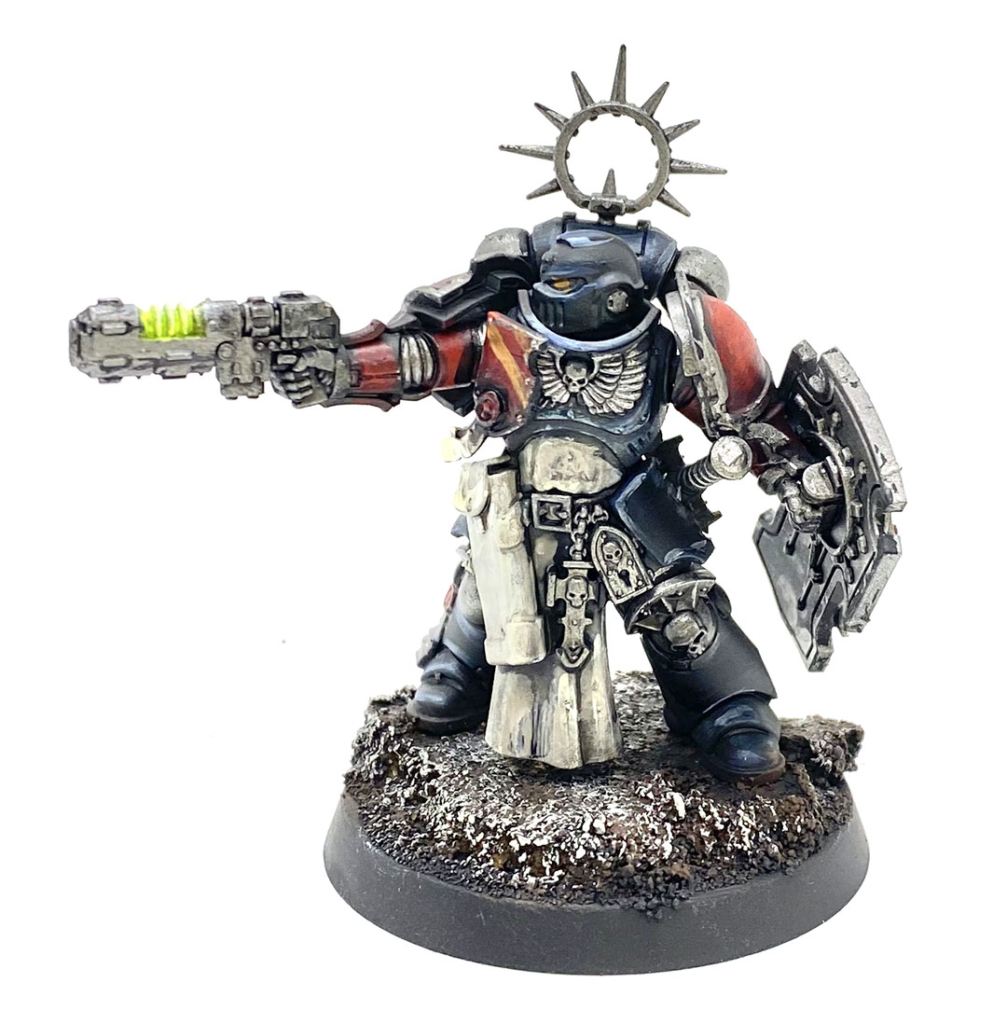 Primaris LT
I used some of the new Necron glow stuff on the gun – which is pretty neat.  I basically did the same thing mixing some paint together – but this is all in a bottle so ready to go.  Are we tired of Lt's yet?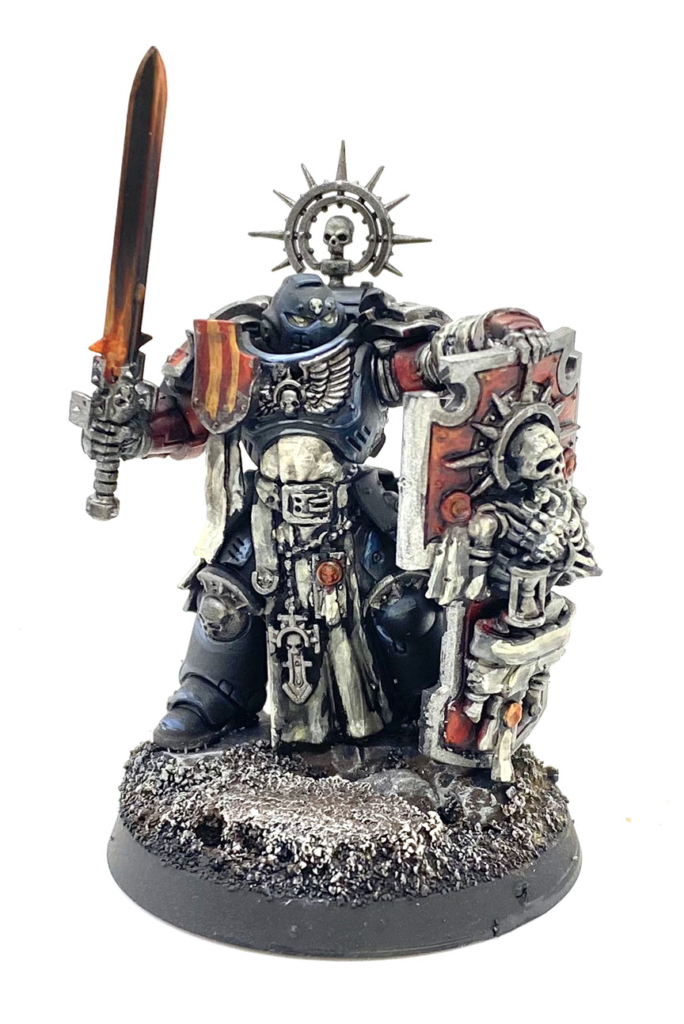 Captain
Will see if this storm shield shows up for all Marines.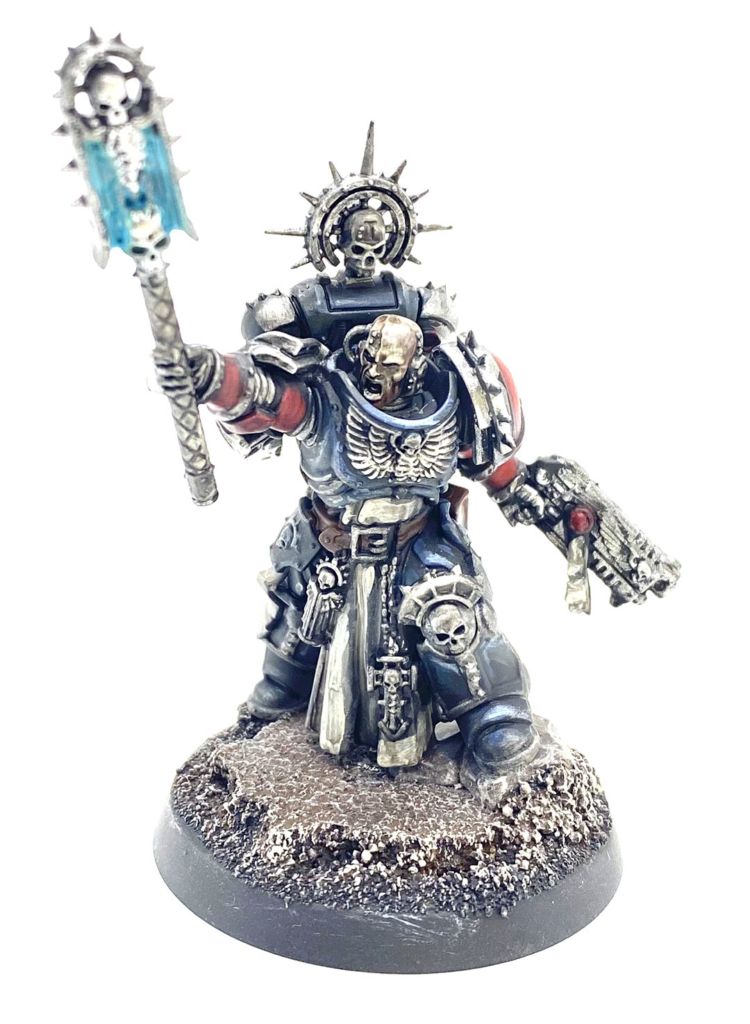 Chaplain
I like this Chaplain a lot.  There is something more – I don't know characterful with him versus the other Robed skeleton man.
Bladeguard
I like these models even though the rules are kind of annoying.  If I could throw them into a Rhino it would be a fun time.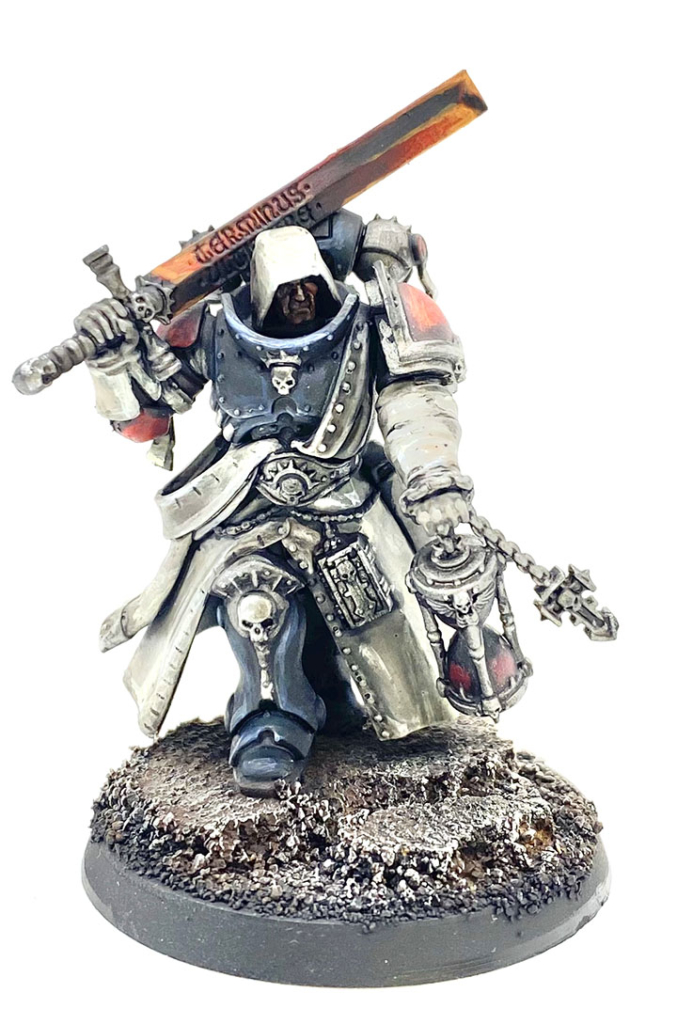 Judiciar
This was the model that started the initial paint – I wanted to swap his head and go from there.  This guy will be everyone's Emperor's champion.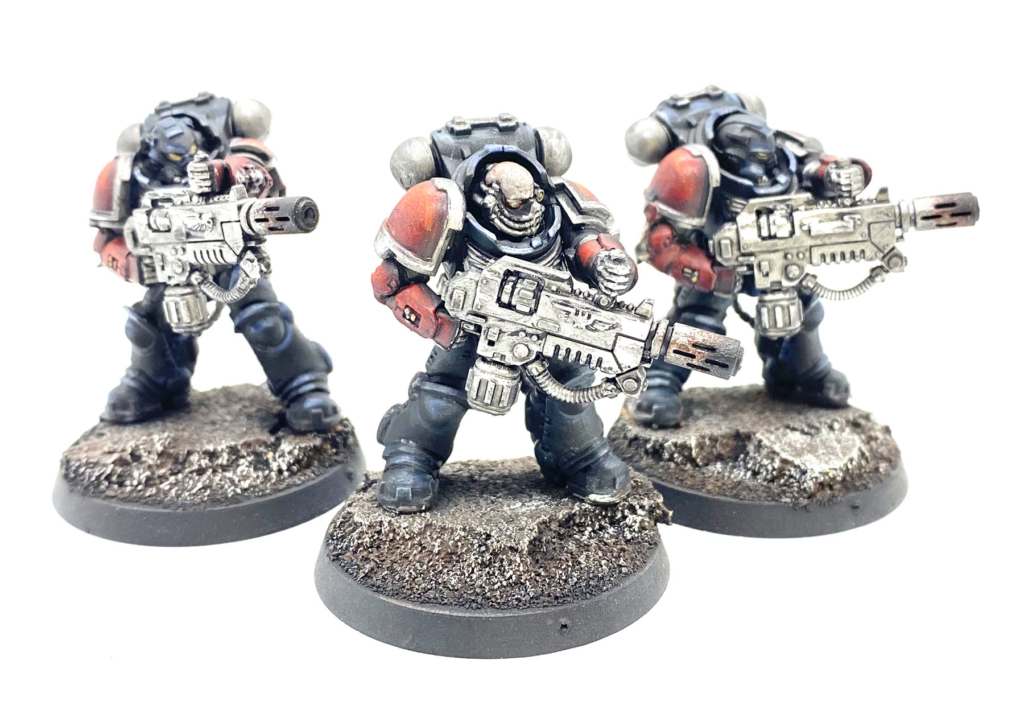 Eradicators
These guy are pretty neat – haven't found them useful for my army but I like the model.
I plan on finishing up more Assault Intercessors, some converted Intercessors out of Assault Intercessors, and figuring out how to make a unique looking Khan that fits the armies esthetic.  We'll see.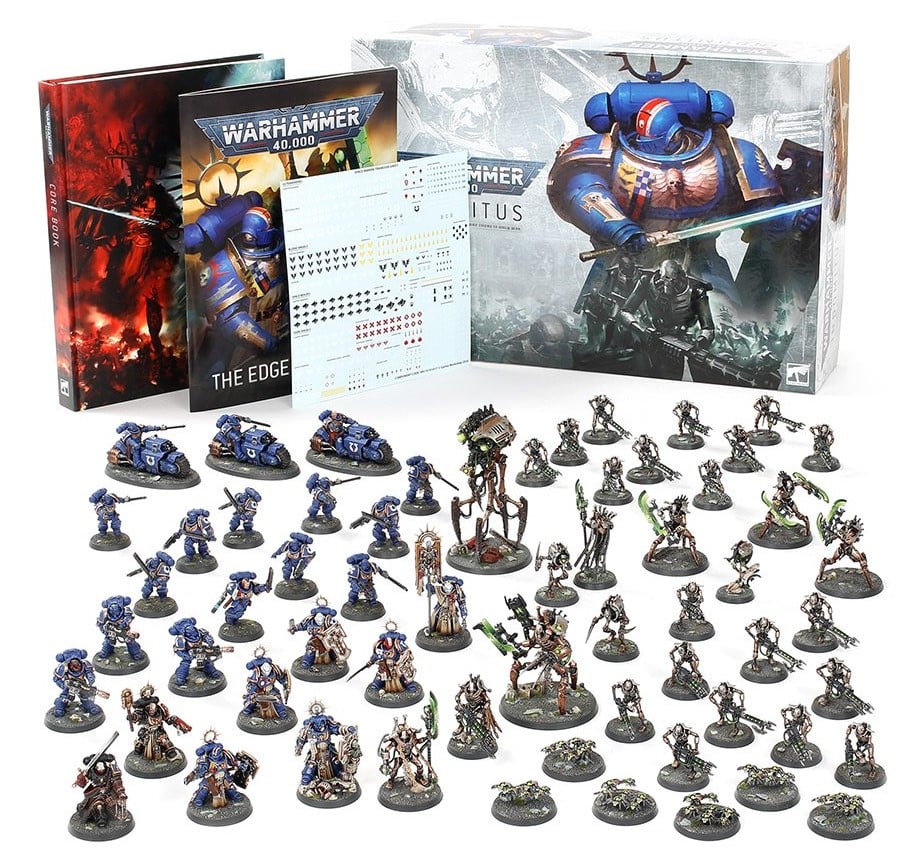 WHEW – onto the Necrons!
And They Shall Know No Fear!