GW Reveals: Underworlds Direchasm & Warcry Catacombs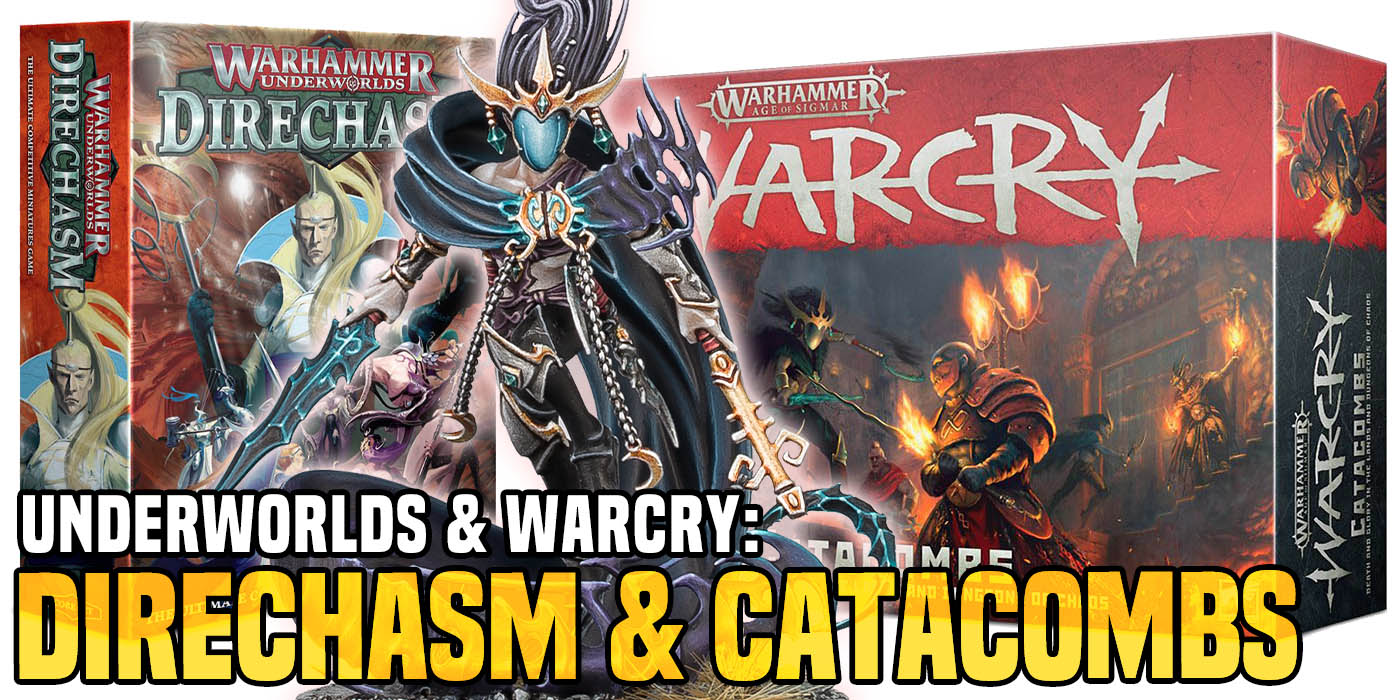 New sets for Warhammer Underworlds & Warcry  are headed your way. Head deep underneath the Allpoints!
Here's the latest Warhammer reveals via GW's Seminar:
 
Warcry Catacombs
"Warcry Catacombs is an amazing new boxed set that allows you to battle in underground dungeons beneath Archaon's mighty Varanspire lair – complete with lava! It's packed with amazing scenery that lets you recreate the perilous environments below the Eightpoints. With doorways, bridges, shattered pillars, and more, it's like a mix of Warhammer Quest and Chaos fortresses – in other words, terrifying and glorious!"
The set includes the Core Book and a new set of rules for fighting dungeon battles.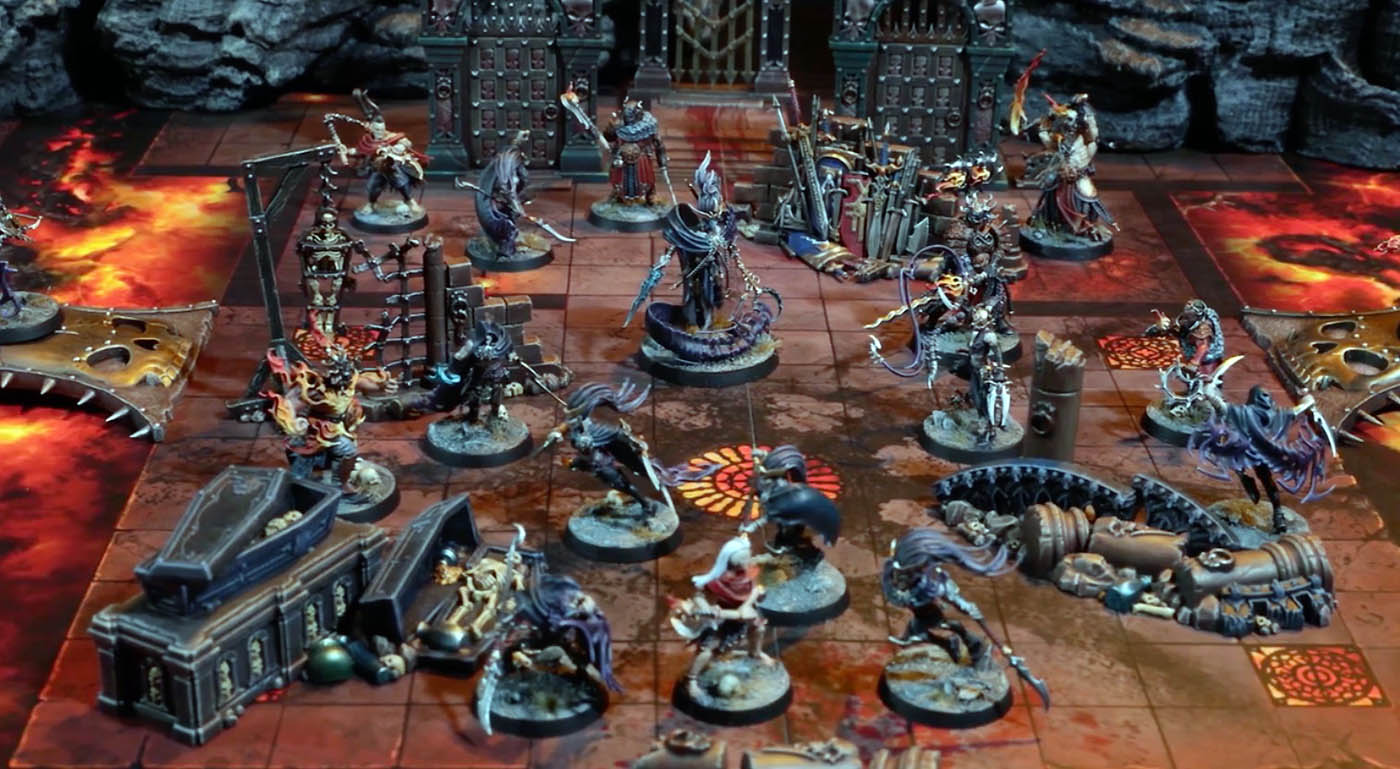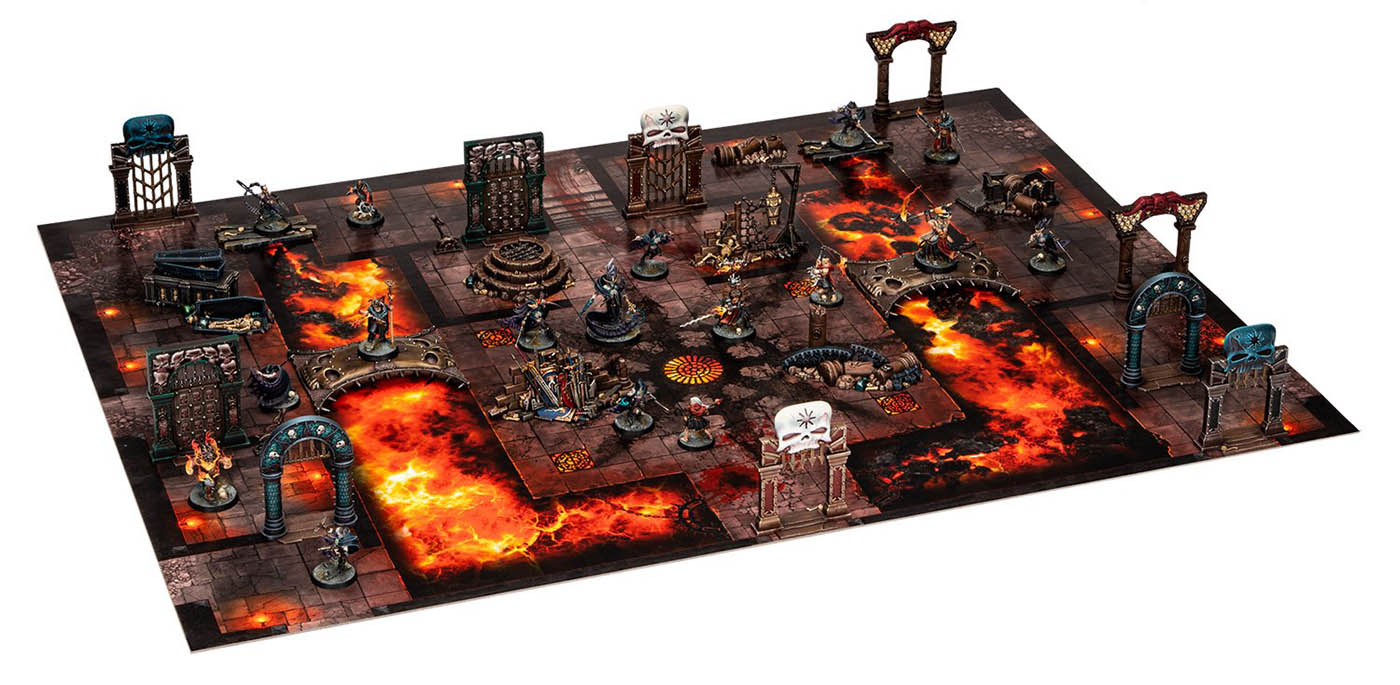 Two new Warbands are the Khainite Shadowstalkers, and Scions of the Flame. Here's a handful of the new minis: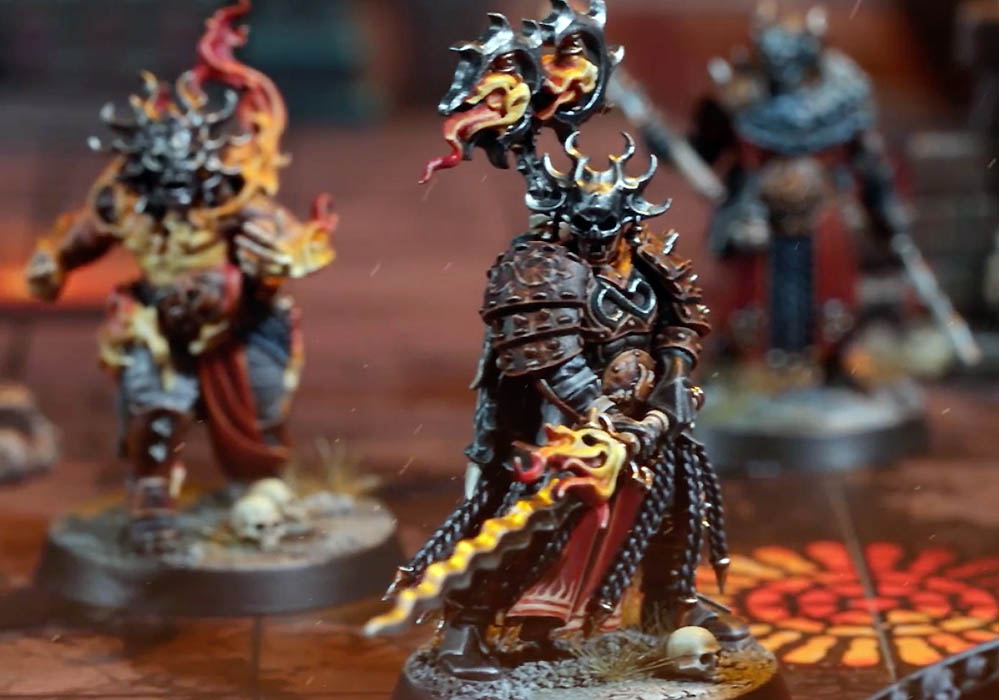 Warhammer Underworlds – Direchasm
The latest pair of warbands has arrived in Underworlds.
"The Direchasm boxed set contains everything you need to play, including two brand-new warbands that represent the darkness and light of the Mortal Realms. The Slaaneshi Hedonites of the Dread Pageant entered the living mountain in search of Slaanesh and now revel in the sensation of endless slaughter, death, and rebirth. Ranged against them are Myari's Purifiers, a band of Lumineth Realm-lords pledged to calm the mountain's growing wrath."
Subscribe to our newsletter!
Get Tabletop, RPG & Pop Culture news delivered directly to your inbox.

Arena Mortis
This expansion adds multiplayer rules into the game. It is shipping in September.
"Expanding on rules first presented in White Dwarf, Arena Mortis contains everything you need to use your existing fighters in thrilling multiplayer clashes. You'll build power decks and battle to the death with a single fighter – and beyond, as the only way to gain glory is through kills, and no warrior stays dead for long…"
The set includes a double-sided board, and 40 new universal power cards (20 gambits and 20 upgrades).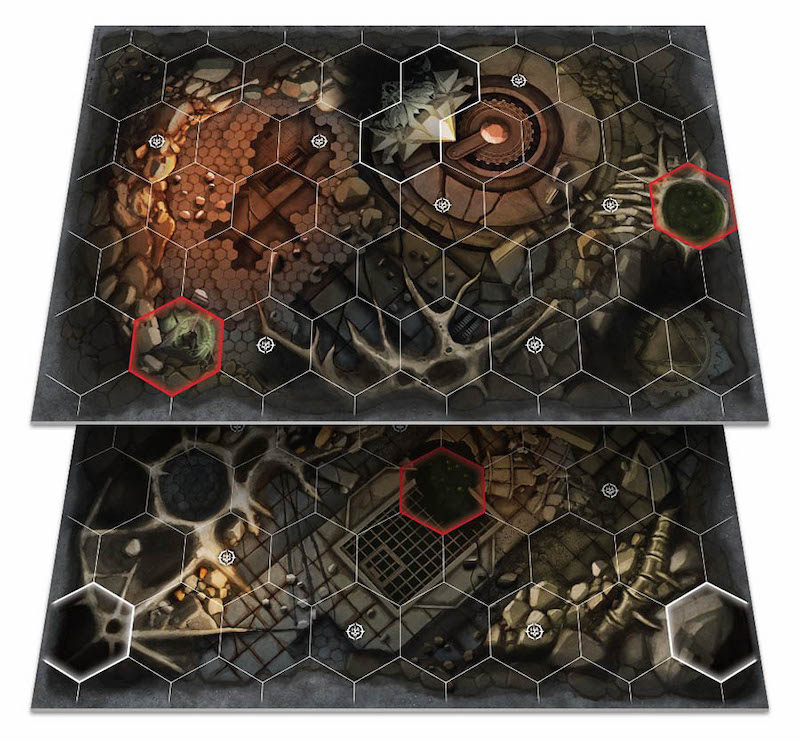 A Final Reveal…
Look who's headed over to Warhammer Underworlds in the months ahead…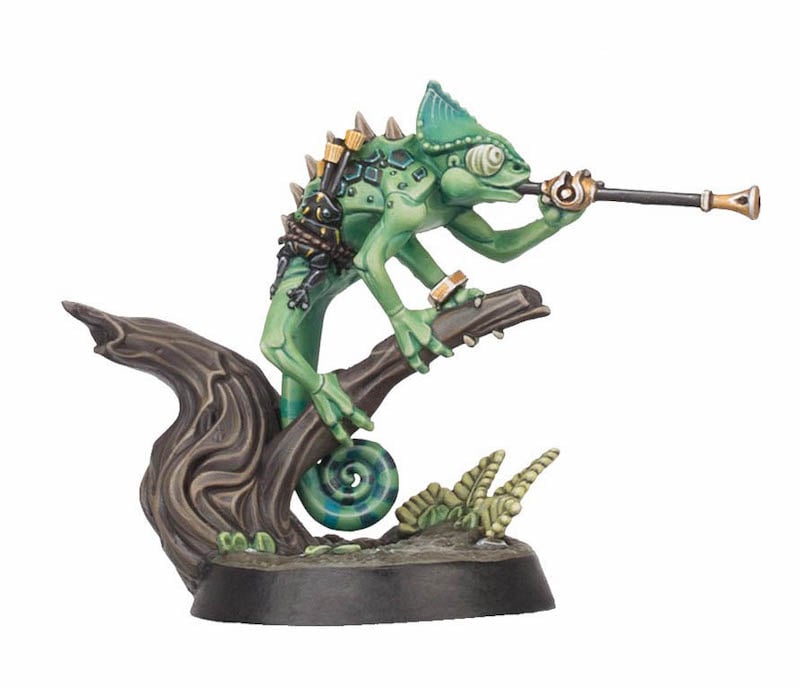 SERAPHON!!!