We are 2 days out from the next GW teaser seminar and everyone is eager to see what it's about. Here's a look back at what it may hold:
Games Workshop is back with their latest teaser Seminar this weekend and it promised to have reveals for 6 systems.  This seminar is coming on the heels of the last one that had even more Marine and Necron reveals coming off of the 9th Edition launch.  GW themselves are tamping down expectations on the 40K side of things as it has been non-stp Grimdark for about 2 months now. So It's time for the other ranges to get some attention.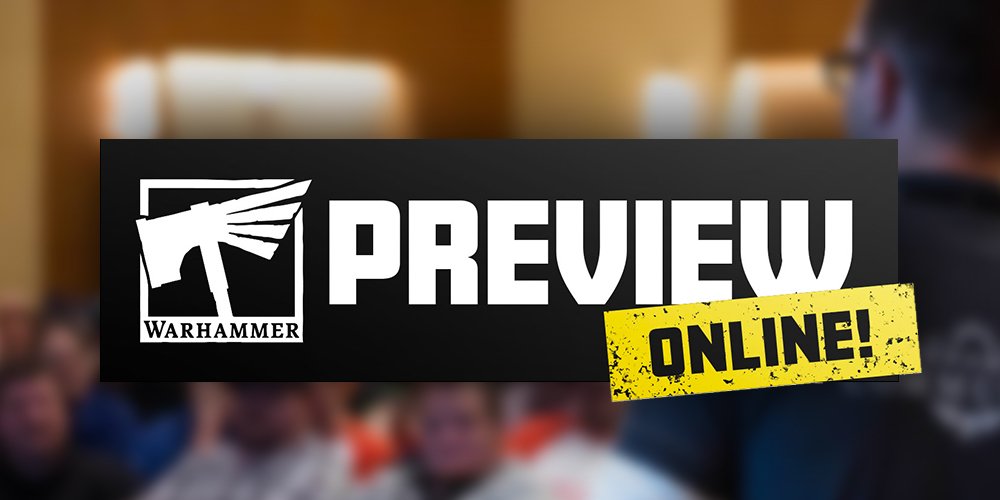 What to Expect:
Necromunda
House of Iron
Warhammer Underworlds
We just got Orks and Daughters of Khaine.  Perhaps some of the recent AoS armies or some factions that have been heavily teased such as:

Warhammer 40,000
There are still an unrevealed Necrons in the teaser spread, along with recent teases and the entries in the Codex Marines Table of Contents.
Perhaps we might see:
Unknown Necron (believed to be a Flayed One)
Marine Captain with Heavy Bolt Rifle
Heavy Intercessors
New Lelith (she was teased last time)
Stormspeeder
Warcry
I got nothing… We will all be surprised.

Horus Heresy
Jahgatai Khan
Misc White Scars
Horus Heresy Book 10: The Shadow Crusade

Age of Sigmar
No idea, but there have been a lot of recent GW hints of a return of:
~I would assume that GW would save the biggest, most important reveals for last.  What do you think they are about to pull the covers off of?