The new Crusade book, Lion El'Jonson and new Night Lords are headed your way. The Horus Heresy continues in September.
Here's the latest Warhammer reveals via GW's Seminar:


Crusade Book
The next luxury hardback arrives on September 4th. In it you get rules for the Thramas Campaign pitting the Dark Angels against the Night Lords. As you would expect, the Primarch will be arriving alongside this release as well as these new minis.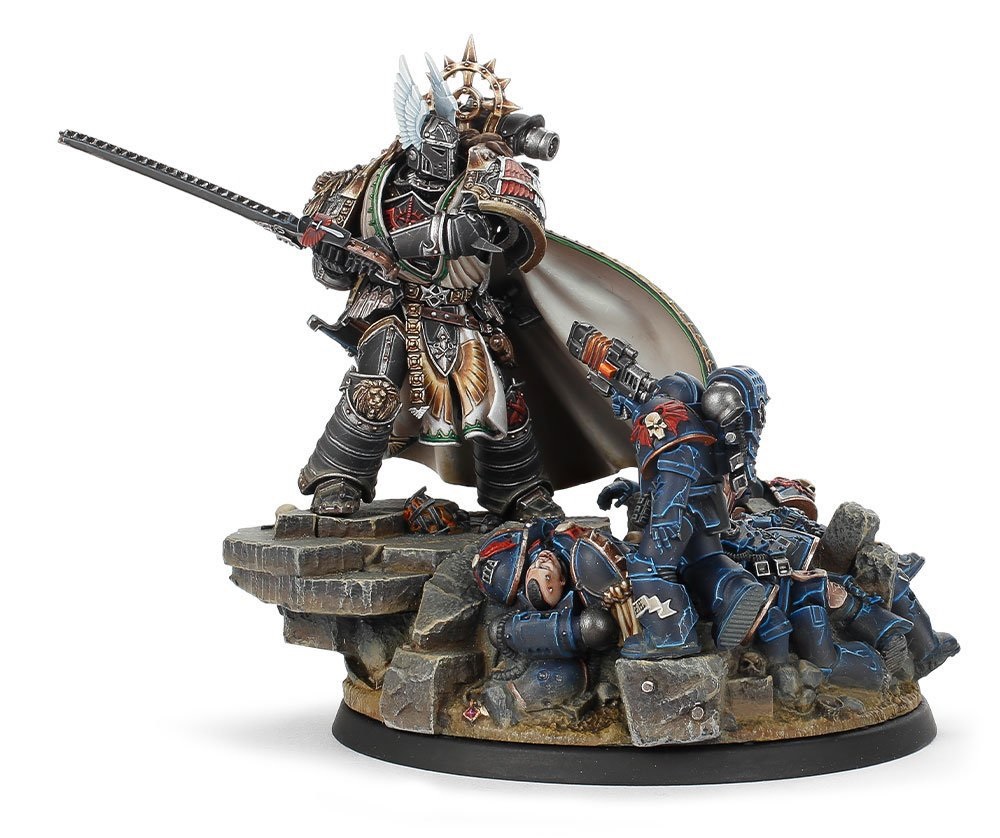 "The martial might of the First Legion faces the sinister terror tactics of the Night Haunter's murderous sons in Crusade (not that terror has much effect when you know no fear). New rules and extensive background for both Legions is joined by the history of the Thramas Crusade, and four narrative missions that let you recreate some of the fiercest battles between the Dark Angels and Night Lords. And of course, loads of lovely models are coming for the units and characters in the book, including the Primarch Lion El'Jonson himself."
"Contekar Terminators, elite butchers and killers even by the murderous standards of the Night Lords."
More reveals coming soon.