Infinity 4th Edition is Available for Pre-Order with an Exclusive Launch Mini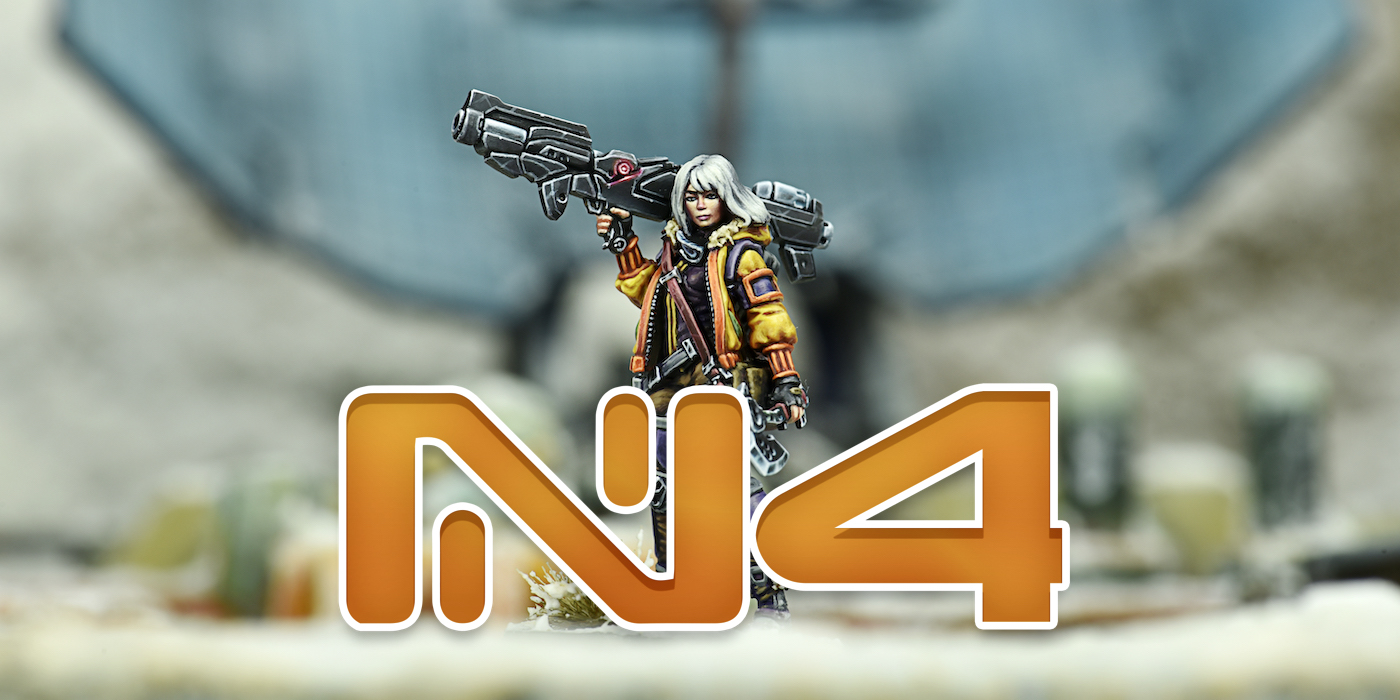 The fast-paced special ops skirmish game with amazing miniatures is moving into a new edition – making it the perfect time to jump in.
If you're unfamiliar: Infinity is a 28mm metal miniatures game that has players go on secret missions, black ops, and covert actions determine the destiny of humankind 175 years in future. The skirmish based rules are dynamic and keep both players engaged throughout a game. It's non-stop action.
The new edition includes an updated ruleset, troop upgrades, new armies, and more. The pre-order period is open until the 28th and everything is set to ship in late September. There is a free, exclusive Oktavia Grimsdóttir mini available with the rulebook if you pre-order!
Infinity N4 – €64.95
Pre-Order Exclusive Mini: Oktavia Grimsdóttir, Icebreaker Harpooner 
Two full-color books in a slipcase. With improved and streamlined rules, new troops, more background to set the scene, and introducing O-12 and its Sectorial Army, Starmada, Infinity N4 goes one step beyond!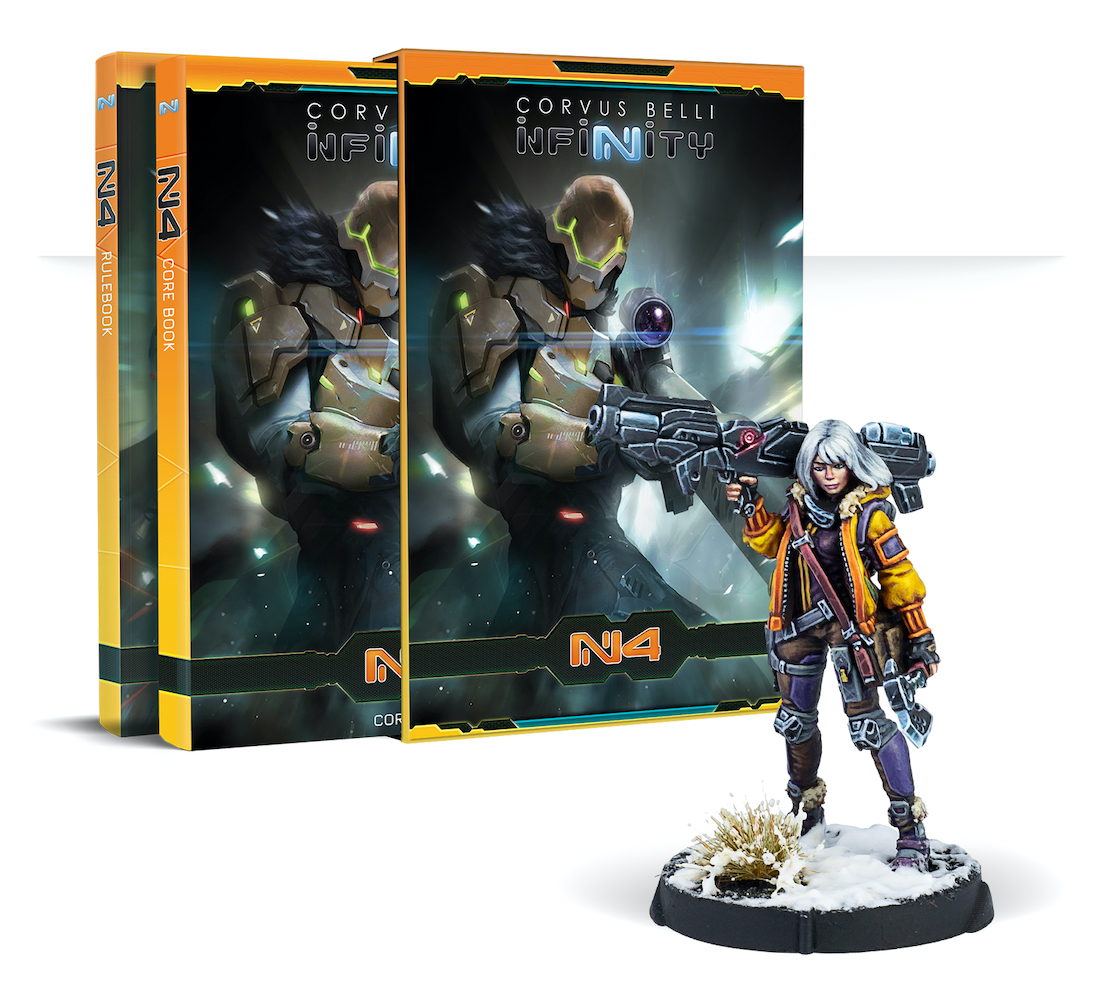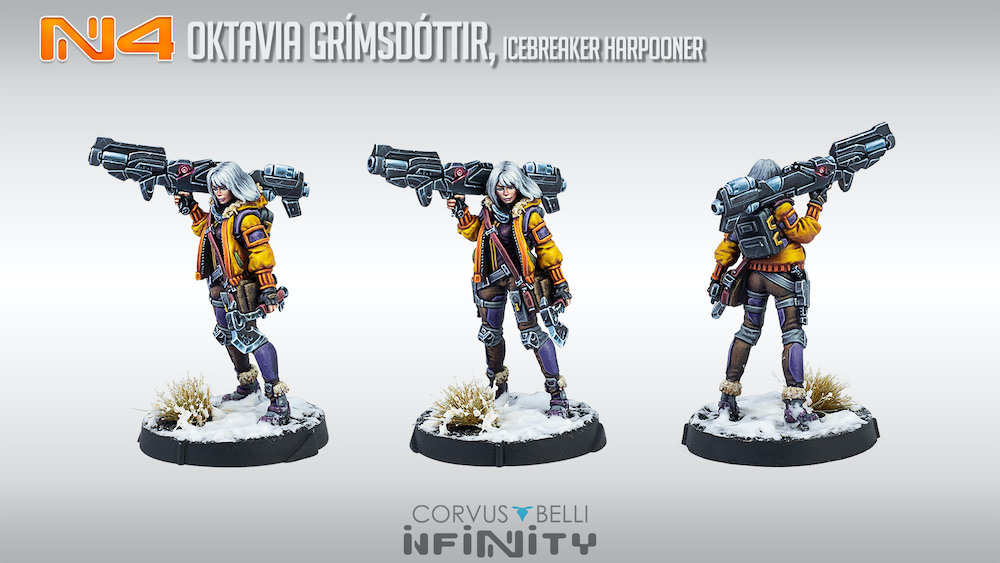 Shona Carano Event Exclusive Model – €19.99
(Compatible with Infinity N4, Infinity CodeOne, and Aristeia!)
After a brief return to the HexaDome thanks to Final Boss (which consolidated her reputation as an unstoppable and lethal fighter who never compromised herself to fit show-business conventions) Shona would sign a contract with TransEtherea to travel the Sphere in one of their Circulars as head of security. Hers was supposed to be a purely representative role, but a particularly vicious boarding by an Alliance of several Yuan Yuan pirate gangs would force her to take a more active role and wield her sword to defend the passengers.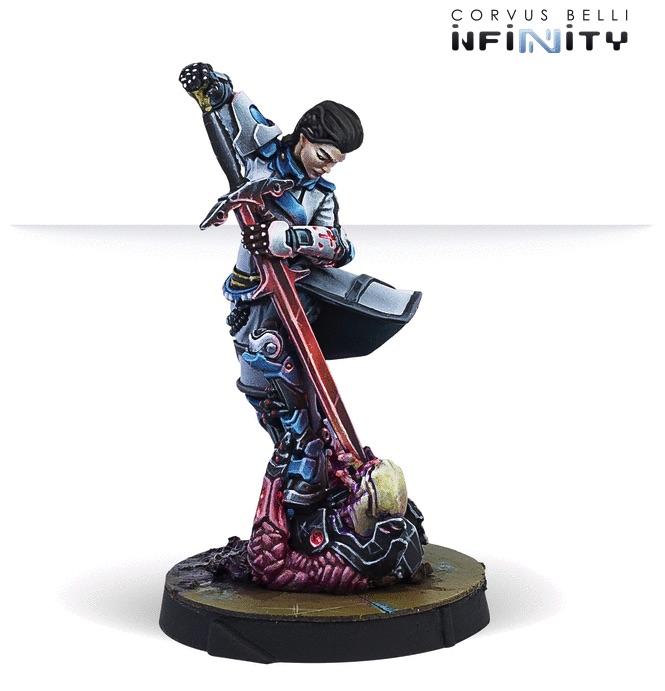 Subscribe to our newsletter!
Get Tabletop, RPG & Pop Culture news delivered directly to your inbox.
Starmada Action Pack –  €79.95
The perfect box to start collecting and playing with Starmada, the first O-12 Sectorial Army. Starmada, O-12's space fleet, was born out of the need of the Bureau Aegis to be a global action force, endowed with an acting capacity that reaches anywhere in the Sphere.