Fish and duckies and bears, oh my! These dice will feel like your bringing your character's familiar or your favorite animal to the gaming table every week.
Whether your character has an animal companion, a favorite animal shape to take, or you as the player just have a favorite animal, there are options for cool, cute, and beautiful dice that will show off your personal style.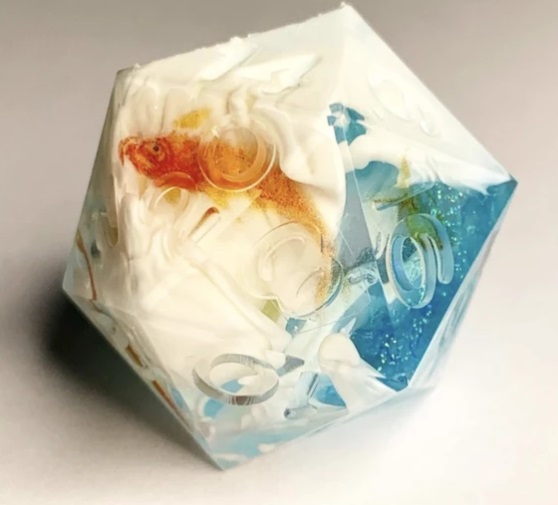 This might just be the exact dice that made me want to put this entire list together. You can have a very small koi pond at the table with this set of five dice, all beautifully crafted to look just like tiny fish swimming in tiny, foamy pools of water. The details absolutely blow me away, and while the numbers can be a little difficult to read for some, as pieces of art, this set is one of the most uniquely gorgeous I have ever seen.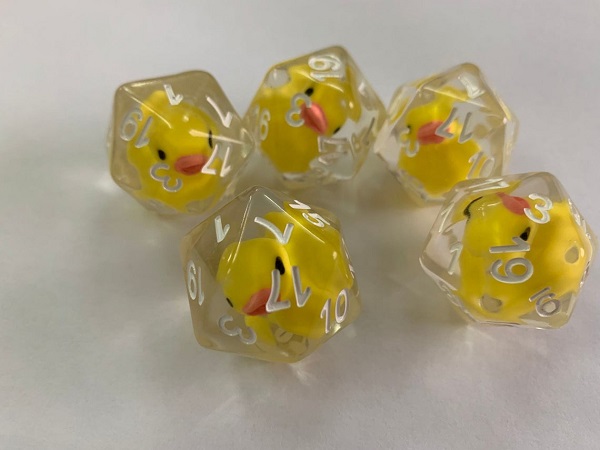 Rubber ducky you're the one, you make D&D time so much fun. You may have seen this set on facebook, and their popularity and fame are completely deserved. These D20s are s dang cute, oversize, and super easy to read. Will one of these cuties bring good luck to your table? You'll have to let me know!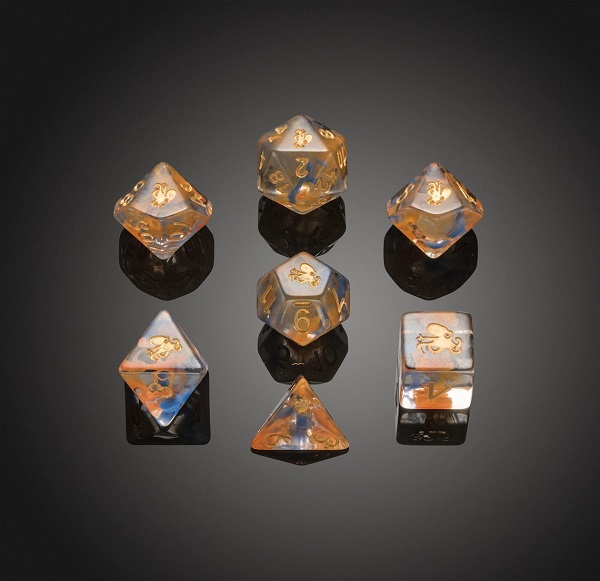 I played a Lovecraftian steampunk themed GURPs game that these bad boys would have been perfect for, but even if you're simply an octopus enthusiast or a fan of neat dice, these are sure to be a hit. An octopus replaces the highest number on each die while a simple orange design running through each gives the slightest look of tentacles moving through water. The effect is beautiful and a little haunting, and perfect in my opinion.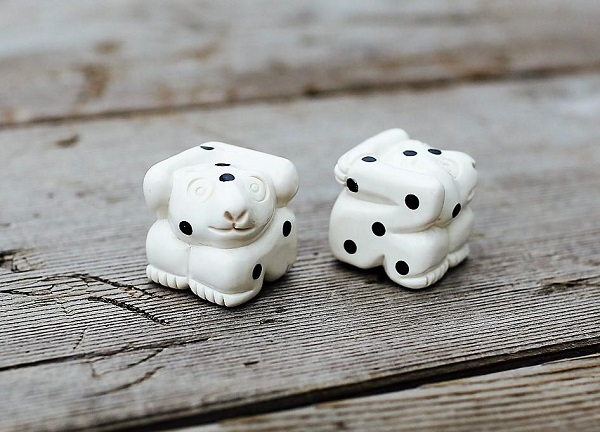 These bears are some of the most unique dice I've ever found. Their extra large shape let's the dice themselves form tiny bears, with a simple black on white that will be as easy to read as they are pleasing to roll. Plus, each is handmade from prehistoric mammoth ivory, making them truly one of a kind works of art. They don't come in a set specifically meant for D&D, but most games need a D6 or two.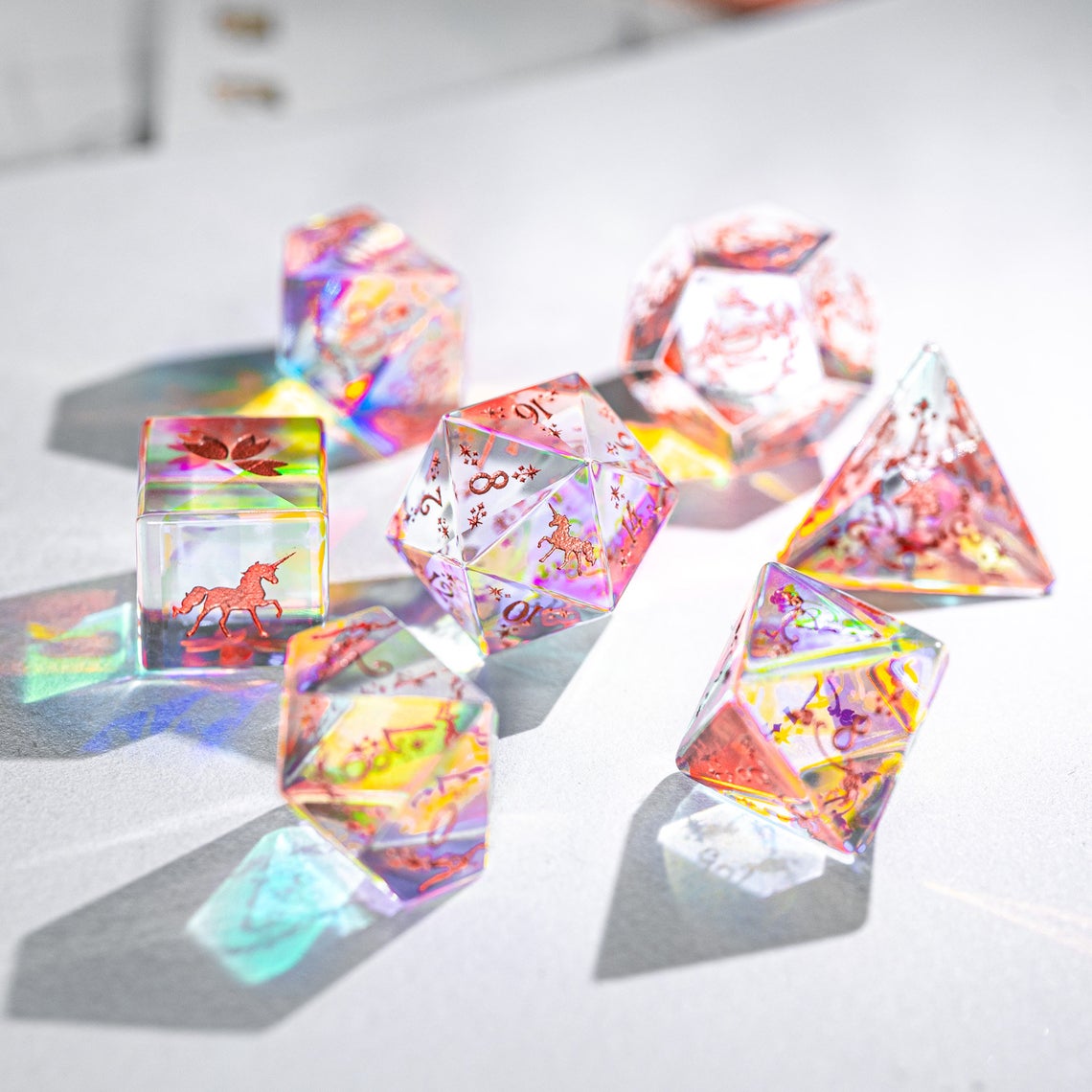 A comparatively simple set, these unicorn dice are simply elegant. Each individual die looks like it creates magic with every roll, and the gold numbers and unicorn motif is simply gorgeous. This set makes me feel nostalgic for being little and believing in faeries, and for a little while during games you can believe again, too.
What's your favorite animal? Does your character have a familiar? Will any of these sets bring a little extra companionship to your next session? Let us know in the comments!
Happy Adventuring!