Warhammer Fantasy Roleplay is having a flash sale as Gen Con closes–come look at these WFRP starter sets while you still can.
As Gen Con 2020 winds down to a digital close, the folks at Cubicle 7 are offering up a bundle of starter scenarios to close out the weekend. There's a ton of adventures on sale, so let's take a look:
via Cubicle 7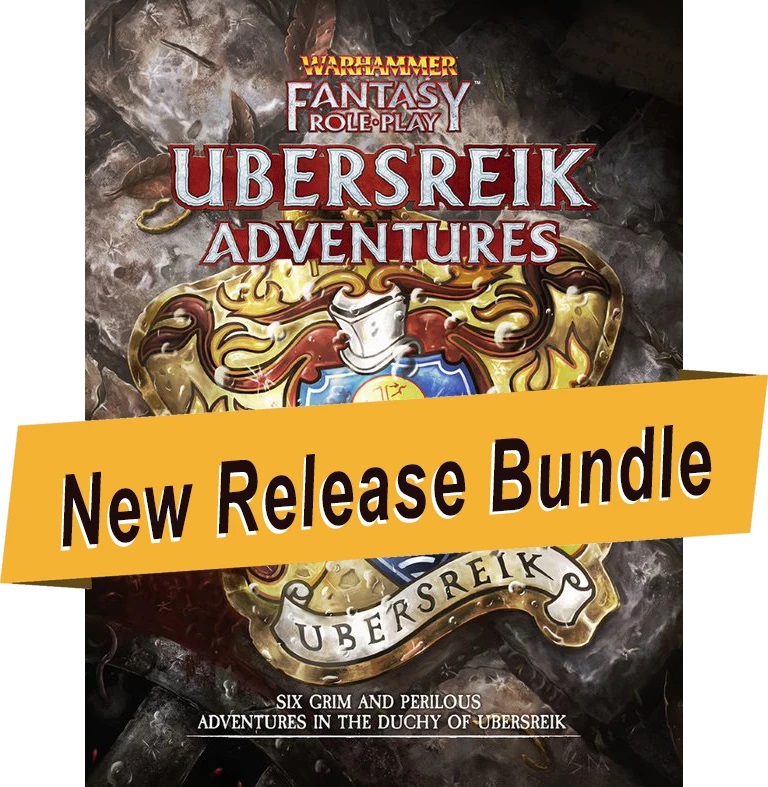 Ubersreik Adventures offers six scenarios for Warhammer Fantasy Roleplay set in the Duchy of Ubersreik, the setting established in the Warhammer Fantasy Starter Set. These can be used as single stand alone adventures, slotted into an existing campaign, or combined to form a campaign exploring the Duchy of Ubersreik.
Also included in this bundle is the WFRP Starter Set. With over a hundred pages of adventures, rules, and setting, as well as maps, handouts, custom dice from Q WORKSHOP, Advantage tokens, rules references, ready-made Characters, a simple GM Screen, and more, this boxed set is the perfect starting point for anyone interested in WFRP.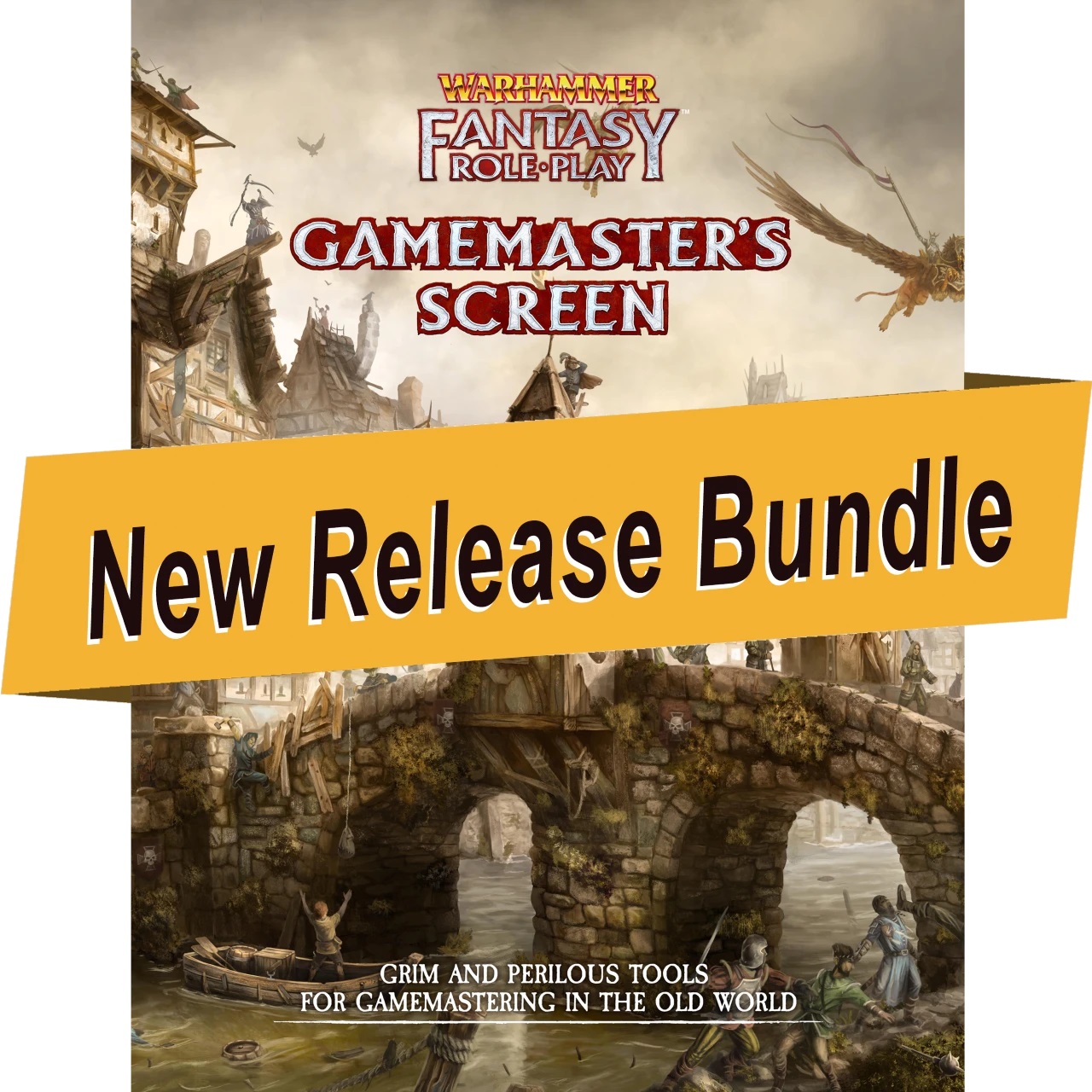 This bundle includes the Warhammer Fantasy Roleplay Rulebook – this EnNie Award winning rulebook contains everything you need for grim and perilous roleplaying adventures in the Old World.
Also included is Rough Nights & Hard Days. Rough Nights & Hard Days offers five interlinked scenarios for Warhammer Fantasy Roleplay written by series veteran, Graeme Davis. These can be played as stand-alone adventures, or combined into an epic five-part campaign, where the Characters become embroiled in a bitter dispute between two of the Empire's quarreling noble houses. Rough Nights & Hard Days also introduces an entirely new playable species, and presents a variety of pub games to amuse and confuse your customers.
Last but not least this bundle includes our recently released GM Screen. Striking and sturdy, like Altdorf's reliable redoubts, the Warhammer Fantasy Roleplay Gamemaster's Screen provides a succinct summary of WFRP's important rules alongside an essential range of Gamemaster's tools. With breathtaking artwork of the Old World's festering cities on one side; important tables, references and rules on the other – the GM Screen is an ideal component to keep all your nefarious plans hidden from your players' prying eyes.
Accompanying the screen is the Gamemaster's Guide, a 32-page booklet packed with practical tips, clever tricks and optional rules, and indispensable articles for GMs both new and old. The Gamemaster's Guide and the Gamemaster's Screen will expand your campaigns in new, innovative and exciting directions.
---
But all this disappears after the con is over–so grab yours quick if you want in on this.
Happy Adventuring!