Star Wars: Ahsoka Tano Gets the Fig She Deserves from Hot Toys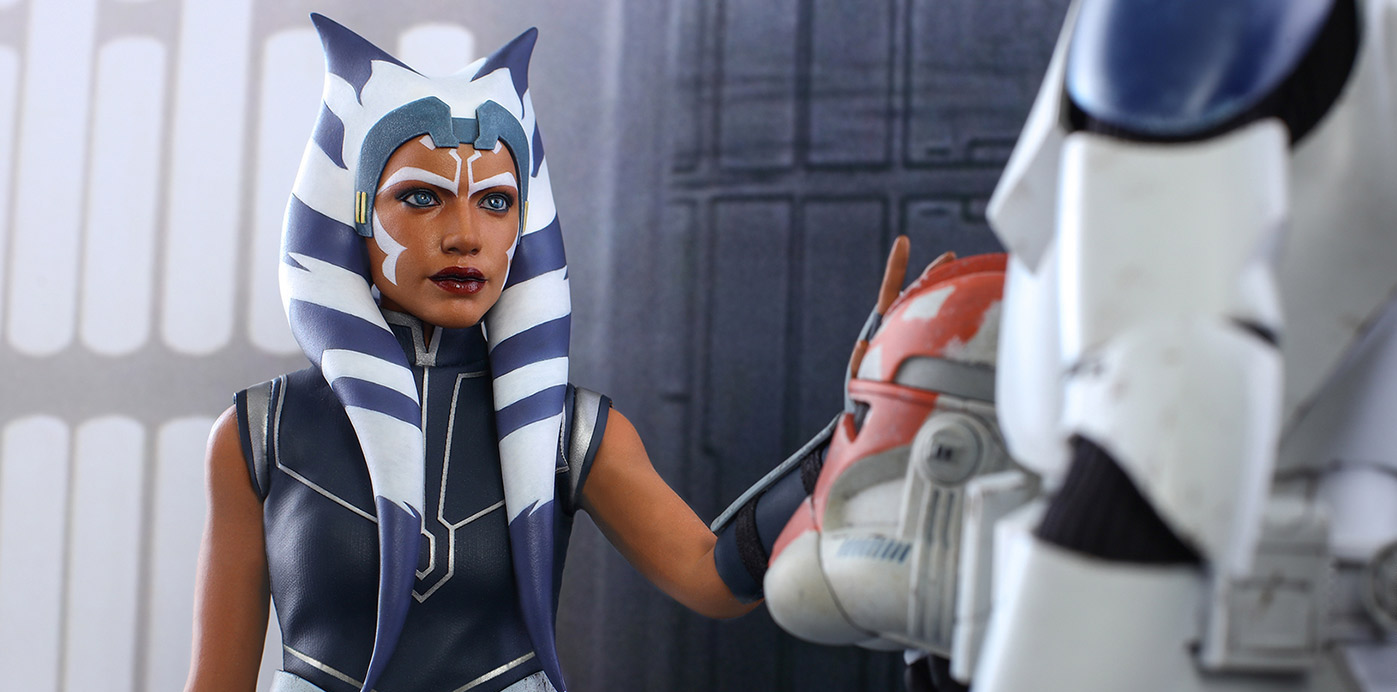 The Clone Wars hero, becoming a leader in her own right. This highly detailed, articulated fig comes with her signature duel lightsabers so you can replicate her battles from the last season.
Ahsoka comes with a series accurate head sculpt that's specially hand painted and has articulated head-tails. The base body is specialized for her proportions and is clothed in a combination of cloth costume with a cloak and hard armor. She comes armed with her lightsabers and thermal detonator, as well as a holo communicator with thee famous Jedis.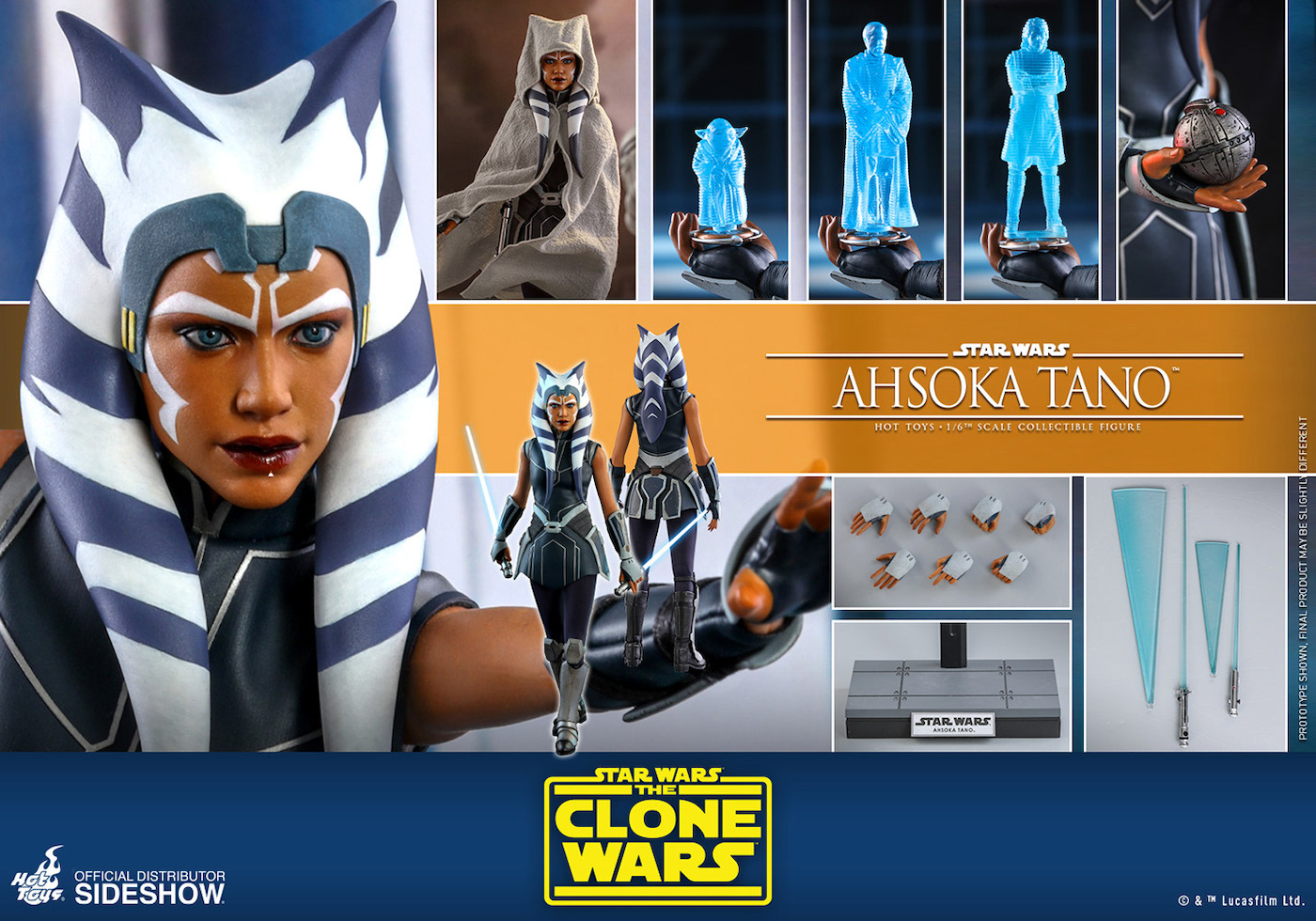 Star Wars Gallery: Ahsoka Tano – $250
Approximately 11.4″ (29 cm) tall
Seven (7) pieces of interchangeable hands
Each piece of head sculpt is specially hand-painted
Costume: grey-colored poncho, tailored navy blue and grey colored tunic with attached apron, navy-colored under-suit, navy blue colored gauntlets with forearm gloves, silver-colored knee guards, silver-colored calf guards, black-colored leather-like boots
Weapons:

One (1) pair of blue lightsaber
One (1) pair of blue lightsaber blade in motion (attachable to the hilt)

Accessories:

One (1) thermal detonator
One (1) holoprojector
One (1) hologram figure of Anakin Skywalker
One (1) hologram figure of Obi-Wan Kenobi