Fight a deadly virus, take a trip to the old west, learn some new spells, and pick up some sassy patches for your gaming pack.  Come check out this week's batch of crowdfunding highlights!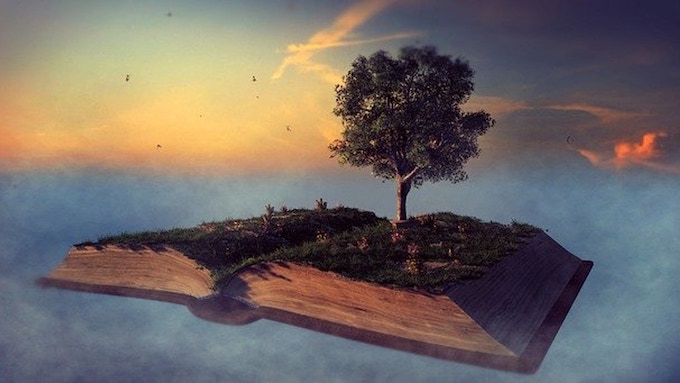 By backing this Kickstarter not only will you help me achieve my goals you will also be getting 5+ hours of gaming! Every One-Shot will be standalone so you can make new characters just for fun without changing your existing campaign. They will each have their own theme. One will be Nightmare difficulty, you'll have to really fight to survive with minimal resources and time.
The 3 adventurer One-Shots will be titled "Swampy Moss", "Raid the Tomb" and "Hunt the Pirates!", there will be a couple of new monsters added to one of these adventures.
Pledges start at $ for a PDF of the adventures and stretch goals.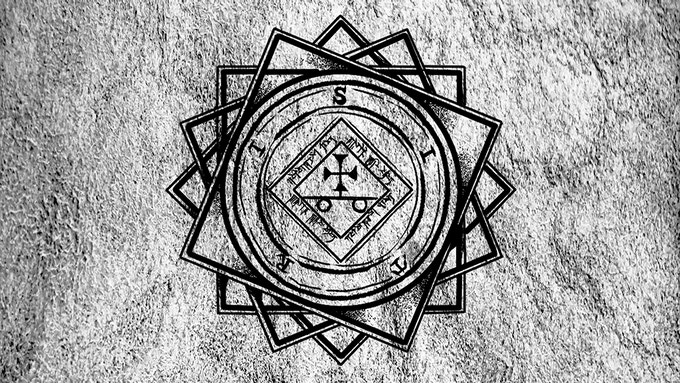 This is a compilation book containing the first four spellbooks that I illustrated – Necromancy, Divination, Conjuration, and Evocation.  It is 8.5 x 11 inches in size, almost 400 pages in length, and still contains a short personal grimoire at the end of each spellbook for your own homebrew spells.  There are four new pieces of art for each book within.  It is printed on 80# heavy paper and is of the utmost highest quality!
Contains all 33 Illusion

spells compatible with Dungeons and Dragons 5e

 

100 pages in length

Beautifully Illustrated

Contains extra pages as a grimoire for homebrew spells.
Pledges start at $10 for a PDF and you can get a hardcover for $25.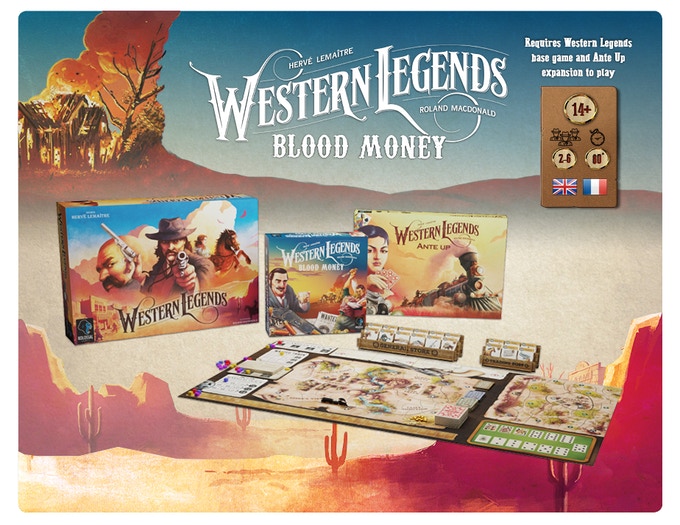 Blood Money is the final chapter in the Western Legends saga that we began with you in January 2018, more than 2 years ago. Since that time, many of you have continued to support and follow us on our path through the Wild West, calling for more adventures. This led to the release of Ante Up, which introduced many new elements to Western Legends when newcomers arrived in Buzzard Gulch via train, eager to create their own legends. The frontier may have been settled, but the desire to explore the world of Western Legends still burns in many a Legend's hearts.
Pledges start at $30 for the Blood Money core box and you can go all-in for $150.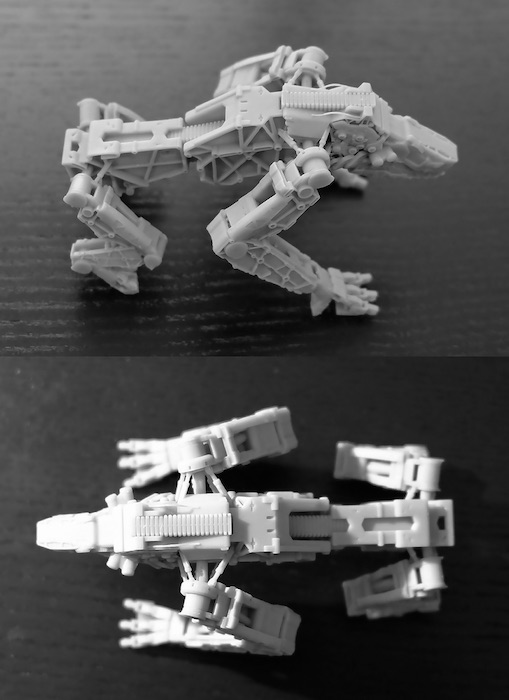 I started working on this project some time ago with an idea in my head of making mechanical characters/ models with an organic look. I tried to make a machine with a lot of mechanical details, details which are creating a bigger organism looking like growing by itself, like a metamorphosis of the machines.
For my machines, I like to have different textures, like a core material with a soft/ fine look and on top of that, hard metallic/ industrial surfaces as an armor layer. A good example is one of my favorite character's biography, Hammerhead, a droid from the new generation of bots DM66- V1.3, designed and made entirely by machines, equipped with the latest A.I. C- AM001, using friction rechargeable mechanism at night and solar power during the day. This droid type belongs to the highest level class of the machines, a faction who govern all the machines built by their own. This machine class is mostly bipeds or just bust/ head attached to a different carrier, usually a machine with high armor.
Ironhead bust is featured in the header image.
Pledges start at $21 per mini and you can get both plus an art book for $37.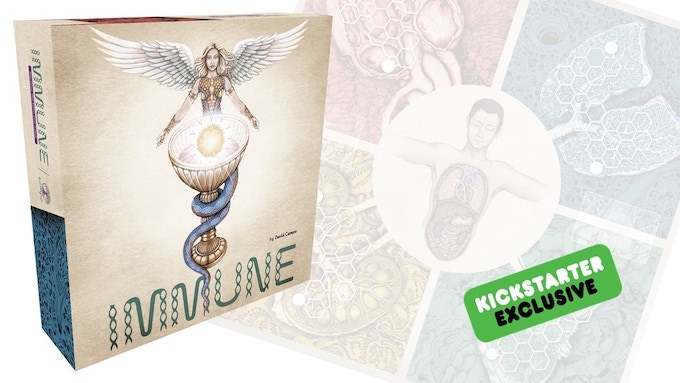 "A new strain of a dangerous virus threatens to overwhelm the human body unless all players wisely cooperate. Take charge and direct the immune response in this inner quest: Become the hero you need!"  
Most people live their lives unaware of the epic fight between life and death that takes place inside the complex microcosm of their bodies every day. However, I didn't want a dry simulation or lifeless educational tool: I play board games every week and I wanted to create an easy to learn, dynamic, and fun experience. I really wish you enjoy playing this game. It would make me very happy to know that at least one person will become a scientist because of this gaming experience: we need more scientists in the world. Along the same lines, for every 20 copies rewarded during this campaign, we will donate 1 copy to a public school or library. I sincerely hope you support us!     
Pledges start at $39 for the game and if you want to bulk buy for your classroom you can get 3 for $99.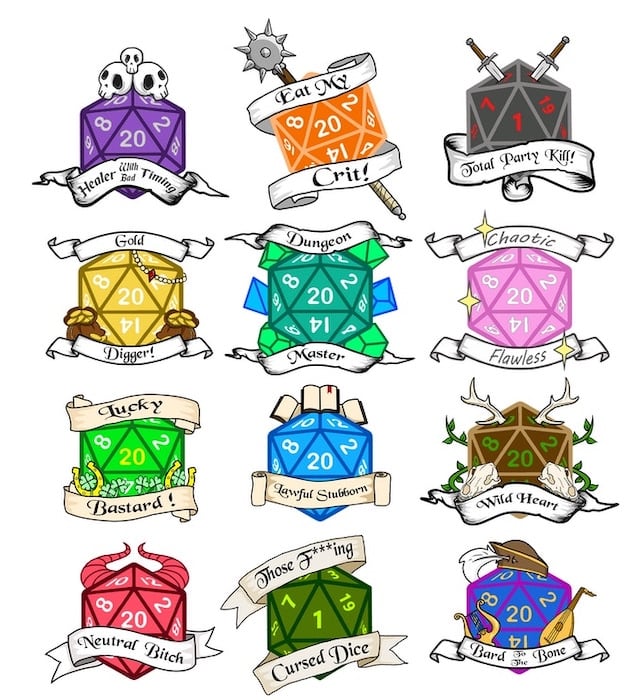 For years we have been making ingenious Iron-on Patches, collaborating with talented artists, and bringing you beautifully embroidered craftsmanship. Our patches have graced the surfaces of vests, t-shirts, book bags, and who knows where else. Our in-house artists have brilliantly illustrated different Classes & Alignments as well as popular sayings from your favorite table-top game.
The patches will measure approximately 3.5″W x 3.5″H (sizes may vary depending on the design), they will all be Iron-on, and 100% embroidered using high-quality, bright-colored threads. The complete set consists of 12 Patches.
Pledges start at $8 for a patch and $46 for the full set (early bird only).