ToyLand: Go to Battle with This 26″ Tall Golden Age Arc Casca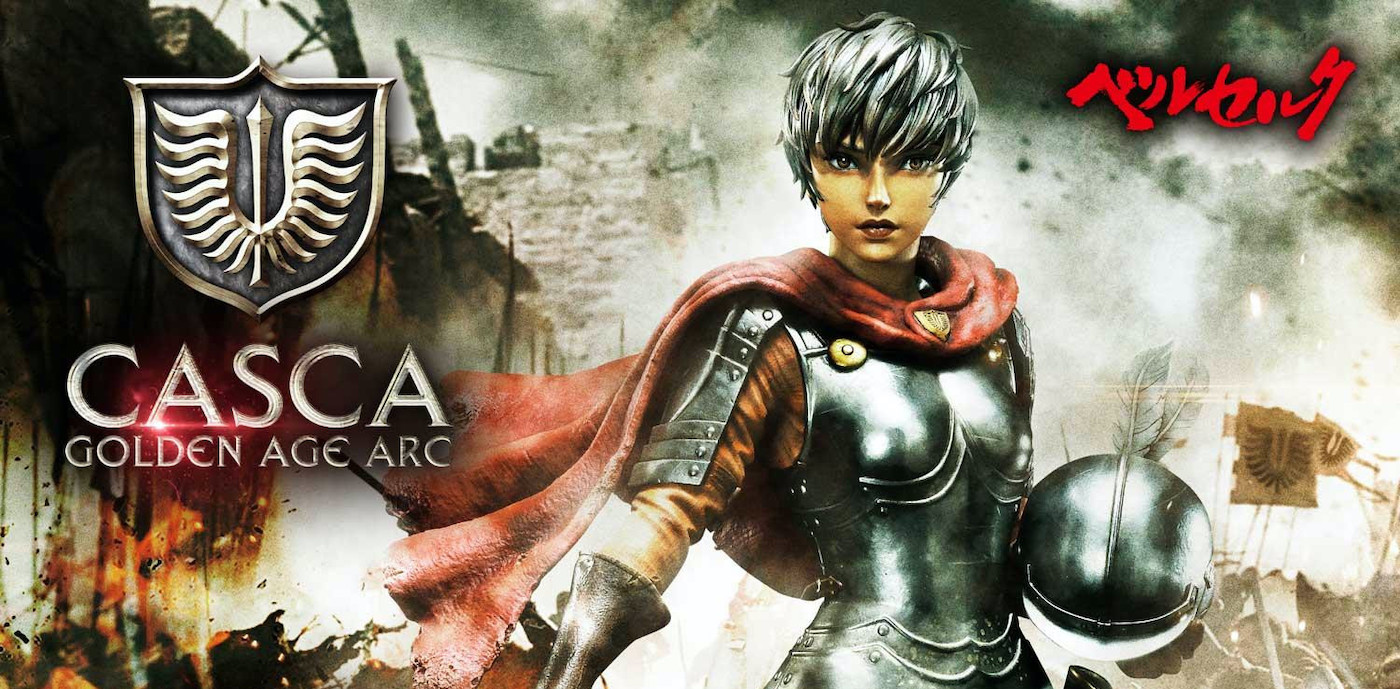 Show your fandom with this over 2 foot tall statue of the Band of Falcon member with the fallen swords of her enemies.
The former unit commander and estranged companion of Guts is the only female member of the Band of Falcon. Her sword skills are behind only Griffith and Guts. If you're going to make a 1/4 scale deluxe statue that stands at an impressive 26 inches tall, she's a good choice. This is definitely a show piece. Two versions are available – the deluxe version comes with two portraits including one with a helmet as well as a Falcon flag that attaches to the base.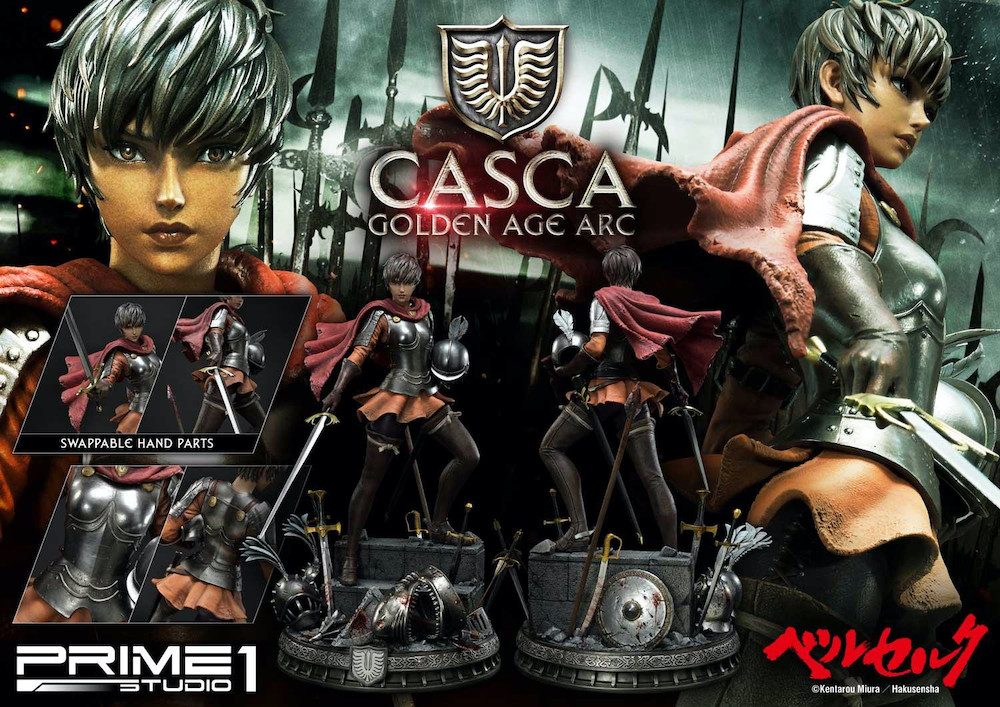 Berserk: Golden Age Arc – Casca 1/4 Scale Statue – $769.00 / Deluxe $849.00
Statue Size approximately 26 inches tall with Sword up [H:65.2cm W:38.6cm D:45.1cm]
Statue Size approximately 24 inches tall with Sword down[H:59.5cm W:38.6cm D:45.1cm]
One (1) designed theme base
Two (2) Swappable Right Arm Parts
One (1) Poseable Band of the Falcon Flag – Deluxe Version
Two (2) Swappable Head Parts (with or without helmet) – Deluxe Version
Two (2) Swappable Left Arm Parts (holding the helmet/without the helmet) – Deluxe Version