Wave one of the Thundercats 3.75″ ReAction Figures is available now – get yours before they sell out!
Lion-O – $18.00
Lion-O, heroic leader of the Thundercats, comes with  Claw Shield, Sword of Omens (Activated), and Sword of Omens (DeActivated).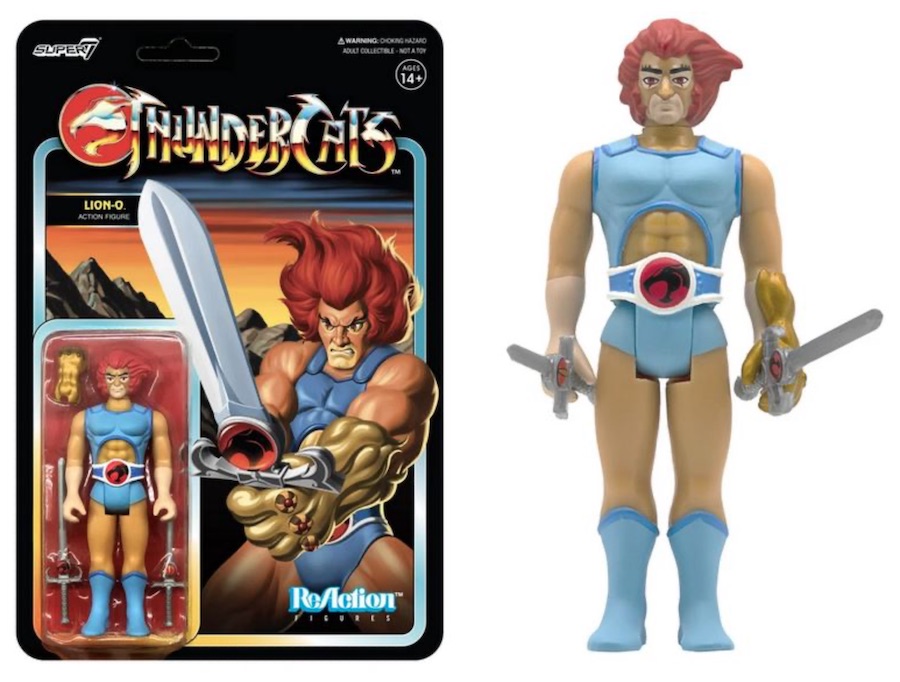 Cheetara – $18.00
Cheetara , the super speedy Thundercats Warrior, comes armed with her staff.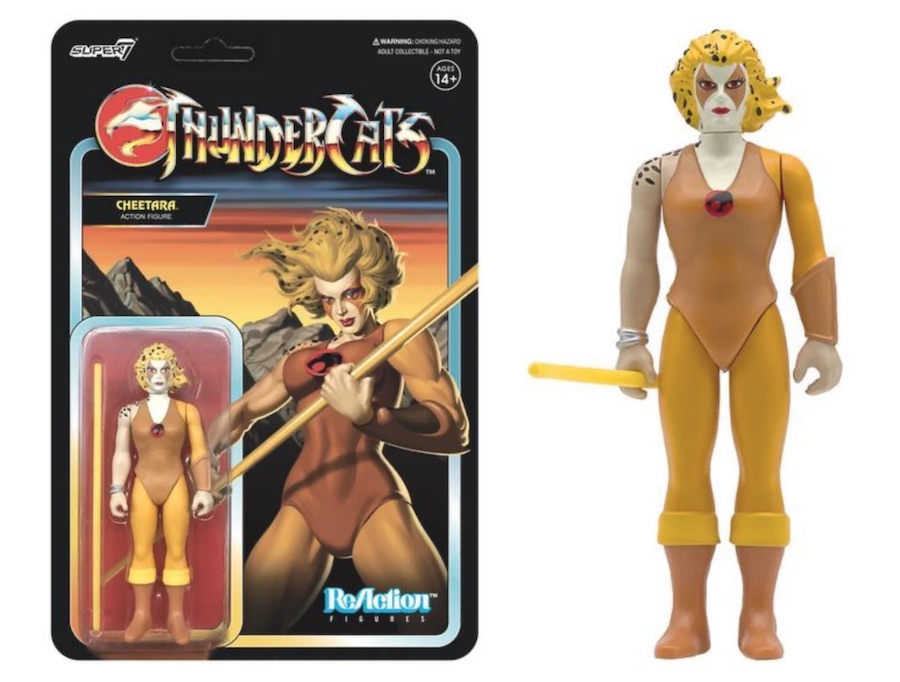 Panthro – $18.00
Panthro, the Thunderian chief mechanic, comes armed with his Nunchucks.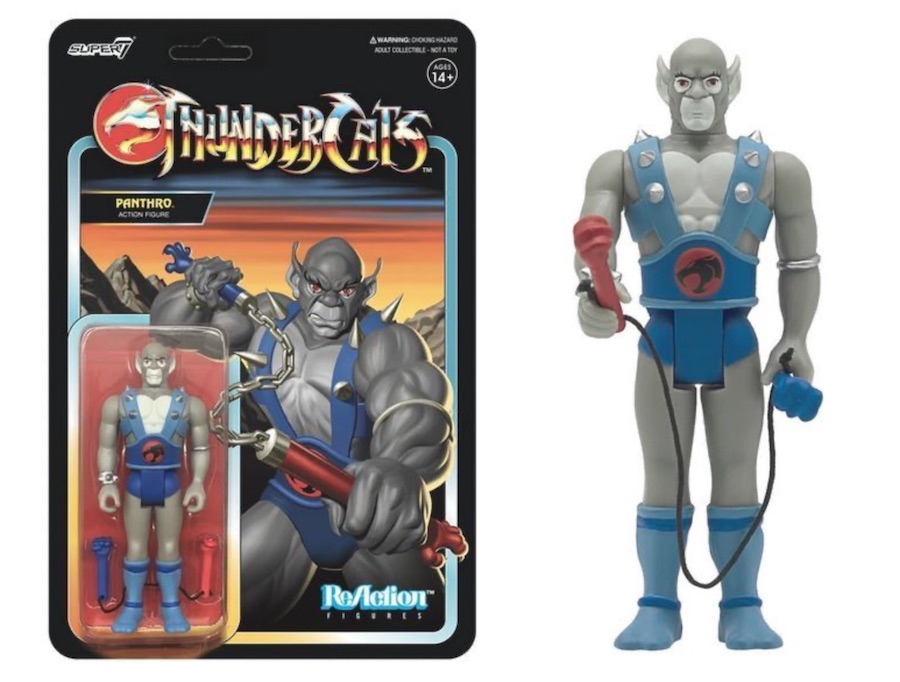 Mumm-Ra – $18.00
Mumm-Ra the Ever-Living comes armed with sword and dagger.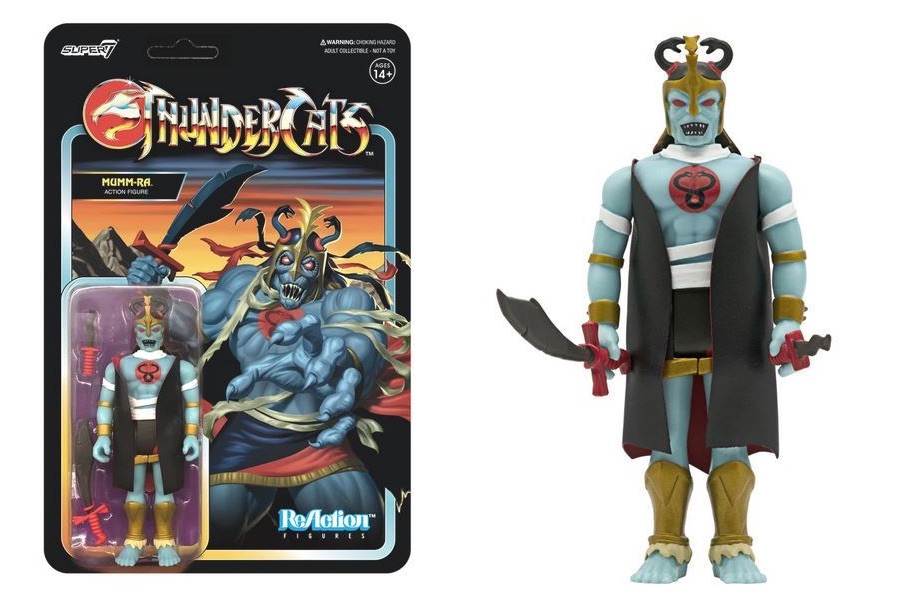 Slithe – $18.00
Slithe, the Evil Mutant Leader, comes armed his axe.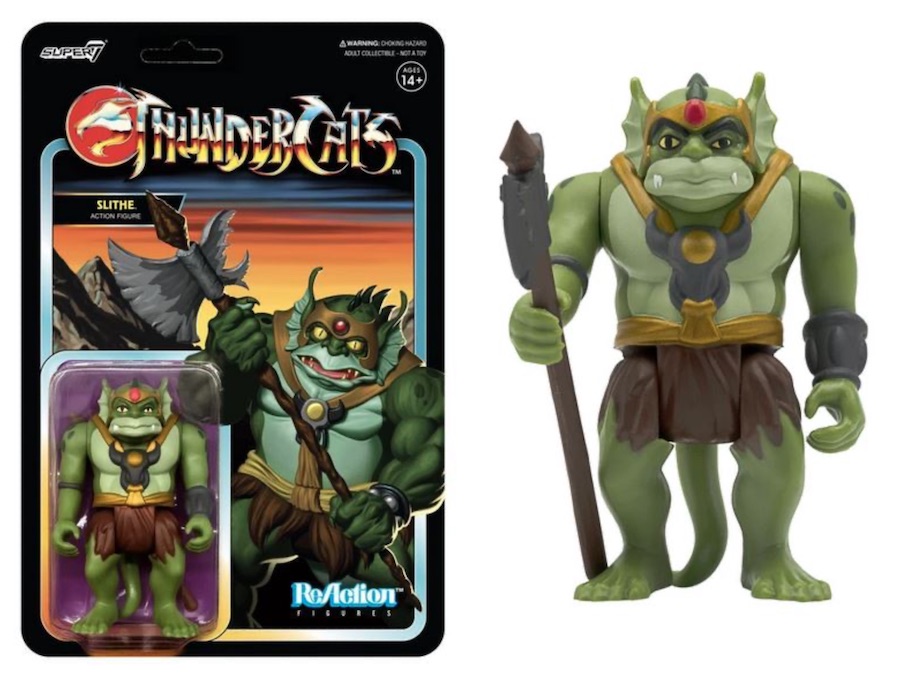 Jackalman – $18.00
Jackalman, member of the evil Mutants and leader of the Jackelmen from the planet Plun-Darr, comes with his club.