The Necrons are getting a bunch of new units and now we have the final one confirmed – so what's new and coming soon? Here's a recap.
Just how many new units are the Necrons getting? Does Illuminor Szeras count? Sure, we'll count him, too. And then it's all the Indomitus units and then all the post Indomitus kits.
#1 New Illuminor Szeras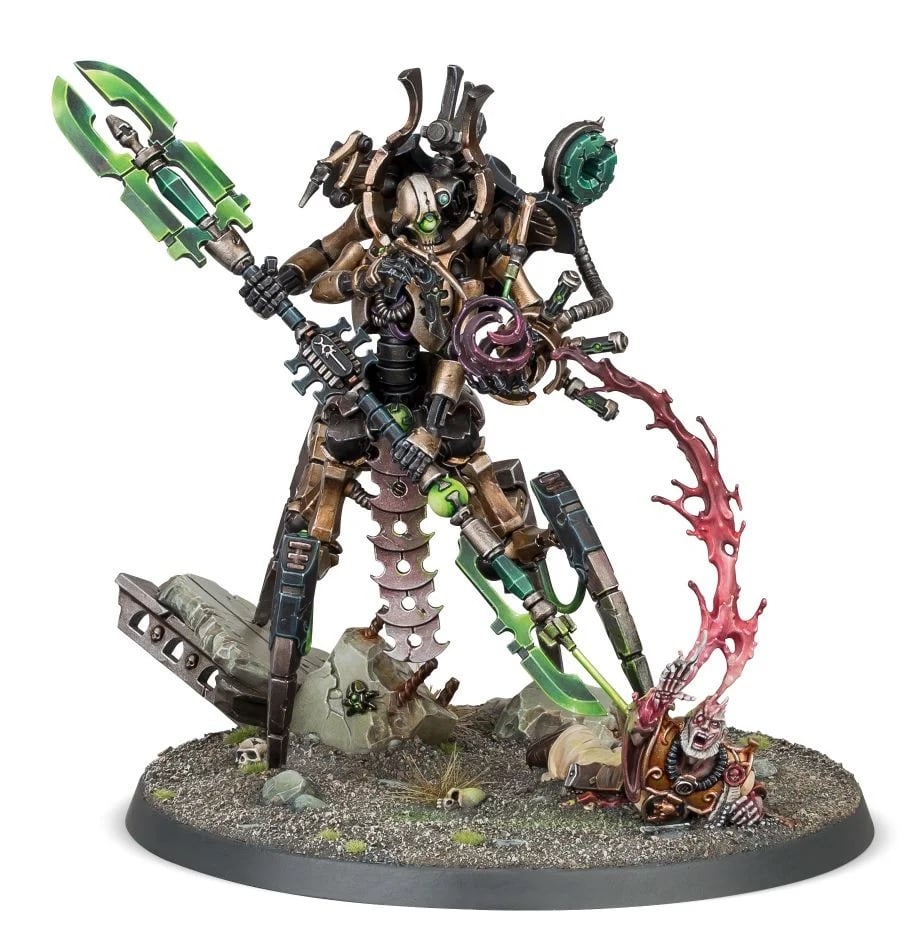 #2-7 New Indomitus Units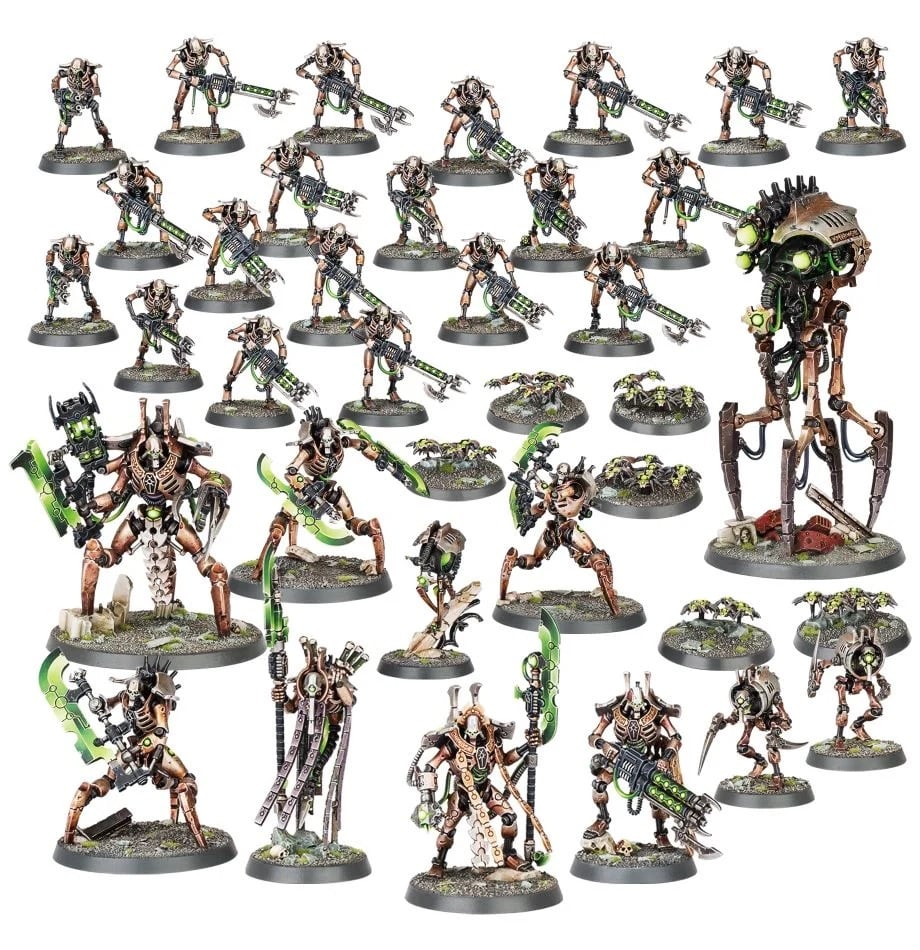 #2 Royal Warden
#3 Plasmancer
#4 Skorpekh Lord
#5 Skorpekh Destroyers & Canotek Plasmacyte
#6 Cryptothralls
#7 Canoptek Reanimator
#8 Necron Warriors*
#9 Overlord*
*Note: We're counting the Necron Warriors and the Overlord even though those units aren't technically new, they are still going to get new kits/boxes at some point.
#10 Lokhust Heavy Destroyer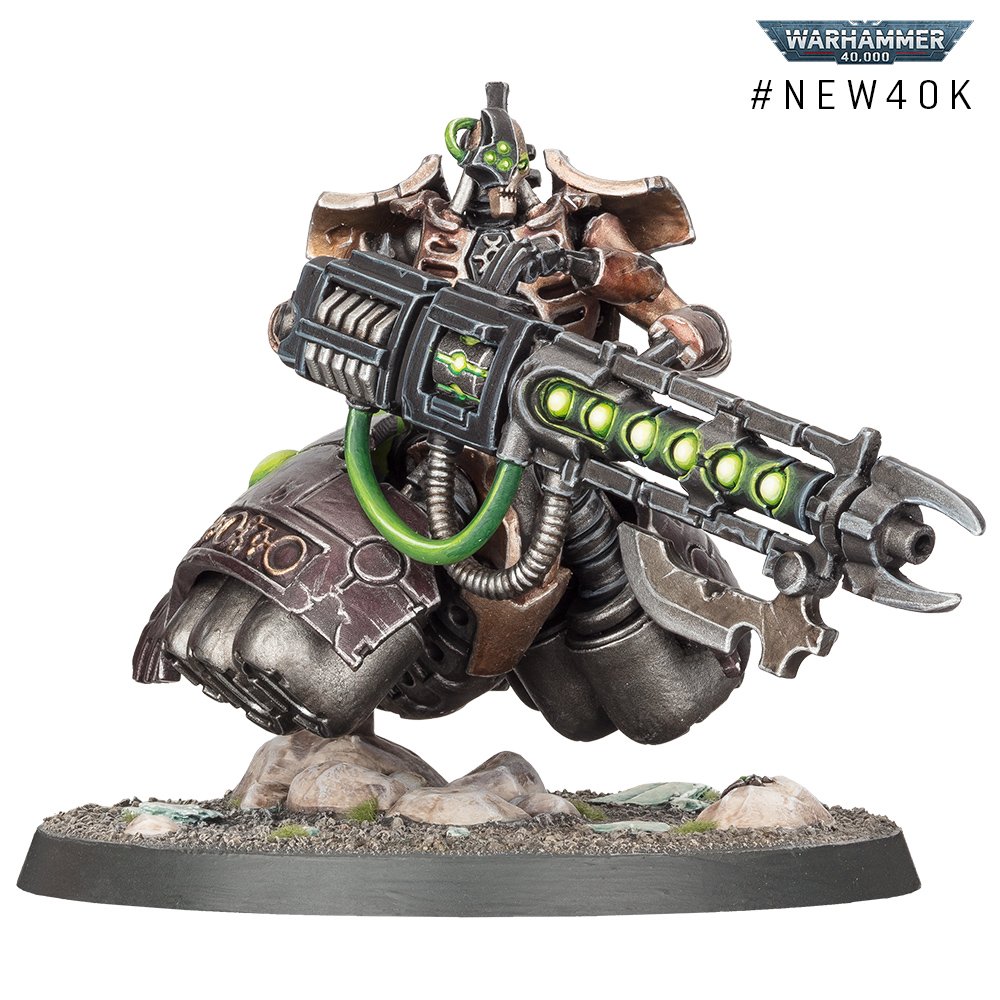 #11 Canoptek Doomstalker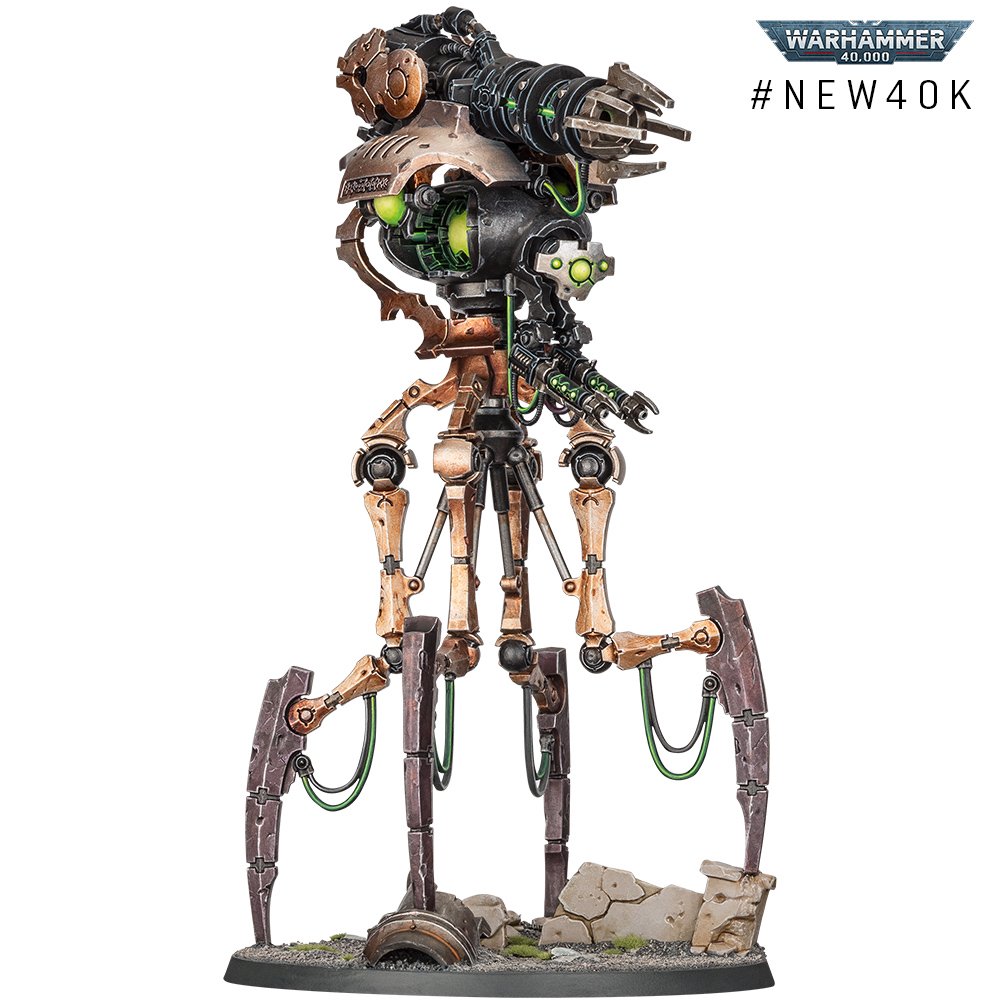 #12 Silent King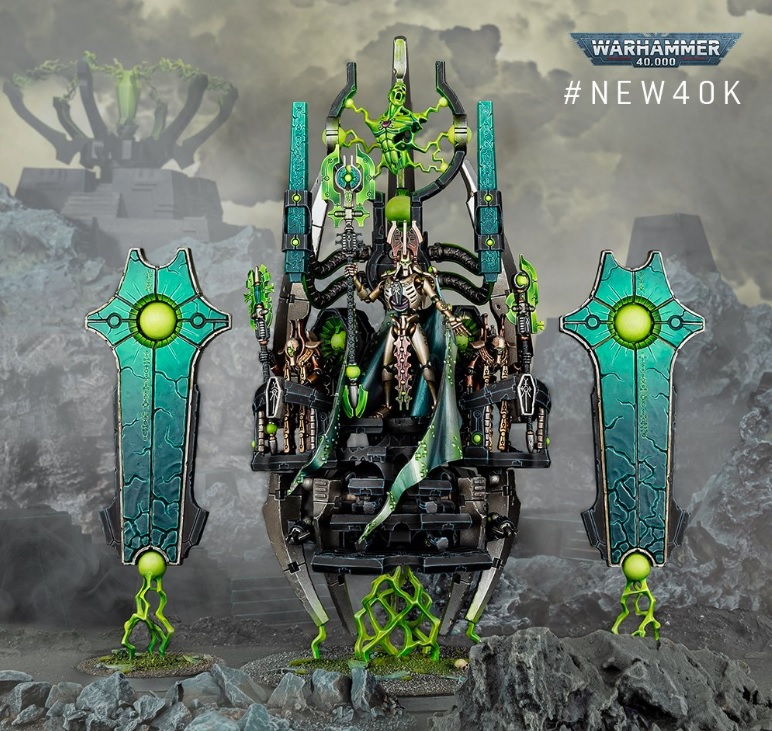 #13 Void Dragon C'tan Shard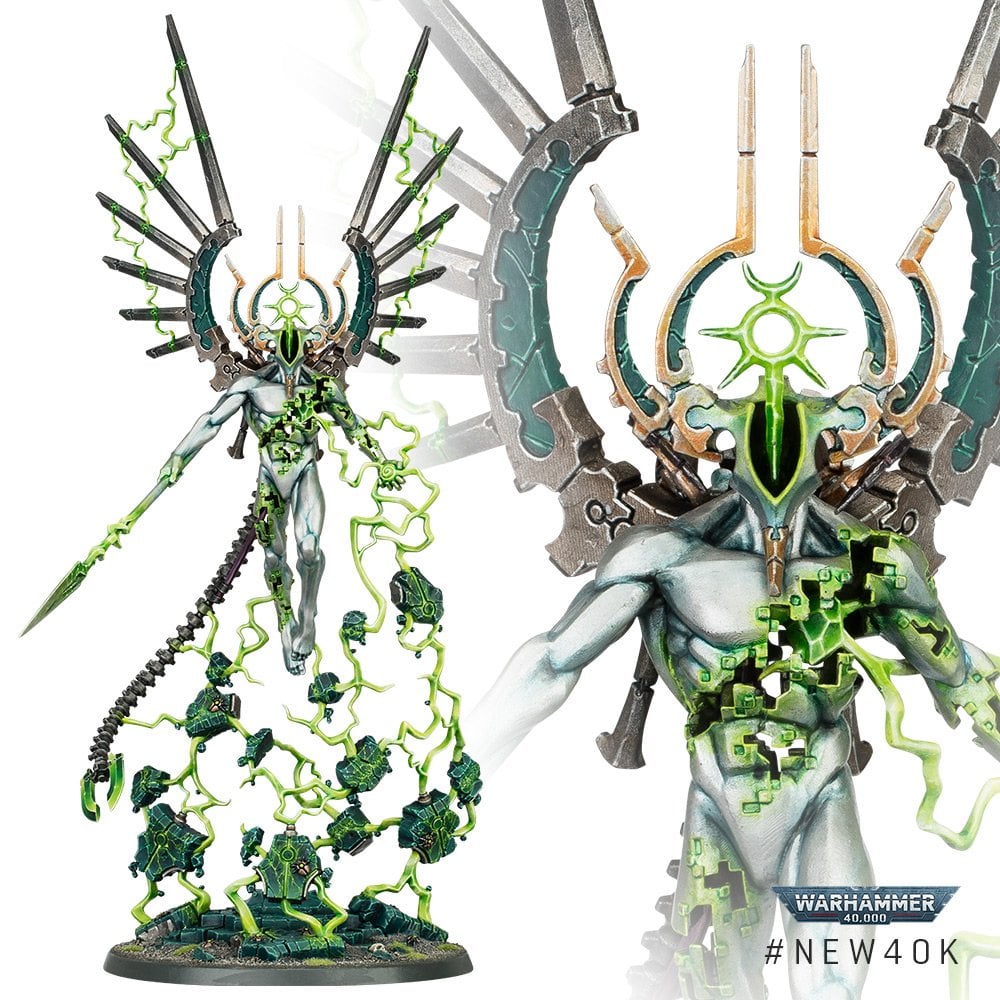 #14 Convergence of Dominion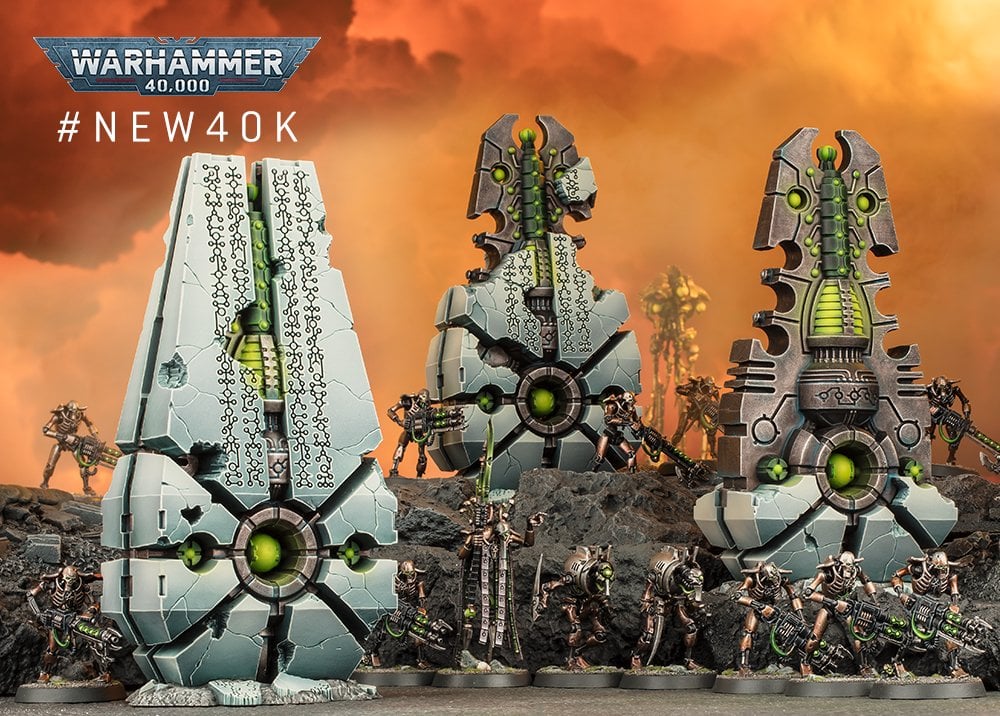 #15 New Monolith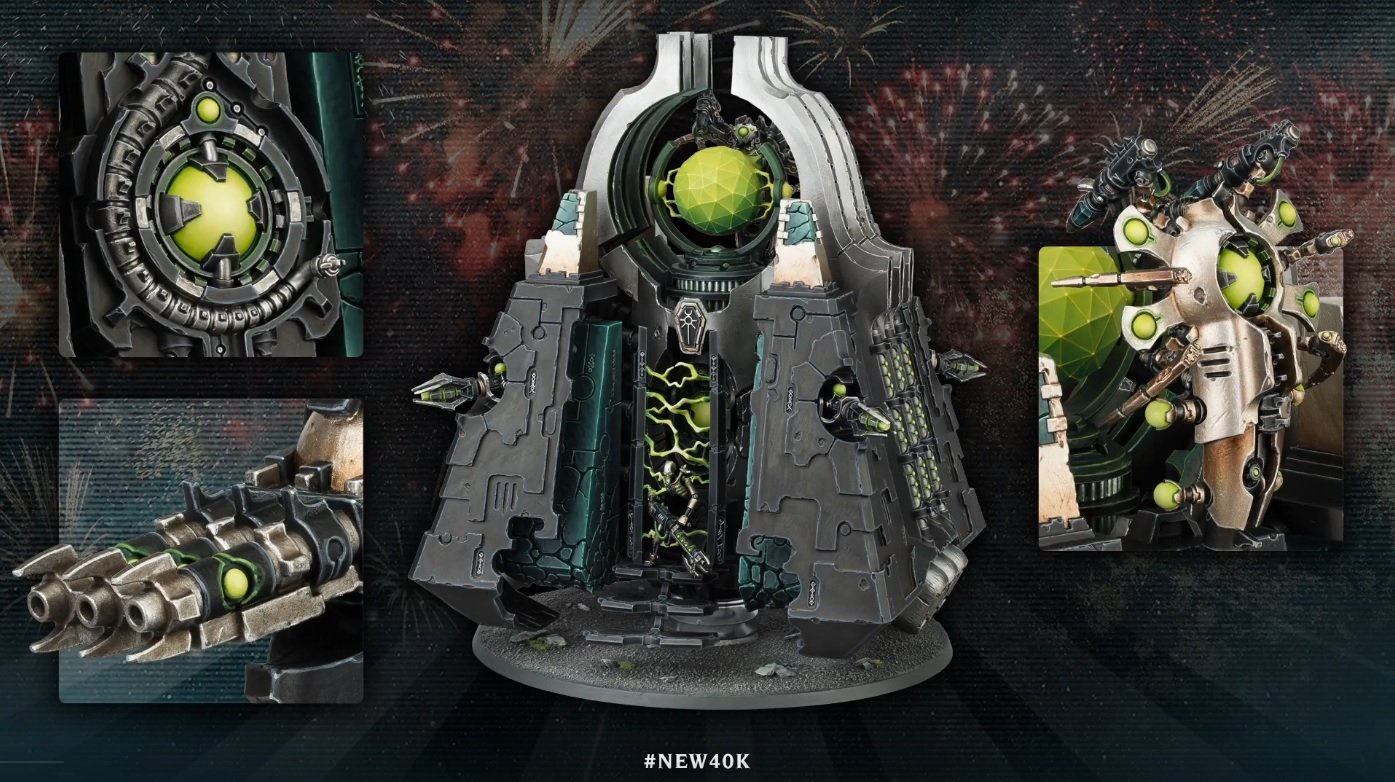 #16 Hexmark Destroyer
So there you have it. The Necrons are getting 16 new units with a big chunk of them already out. We're fully expecting the new codex to come packed with all these new units and rules for them an the existing range.
With these new units, it's almost a 50% increase in the number of units in the Necron range. Make no mistake, this is a HUGE boost for this faction of living metal. While they aren't quite pushing Space Marine numbers of units this will definitely inject some life into the Necron faction as a whole. It's a ton of new options to field and we have only gotten a glimpse of their new rules.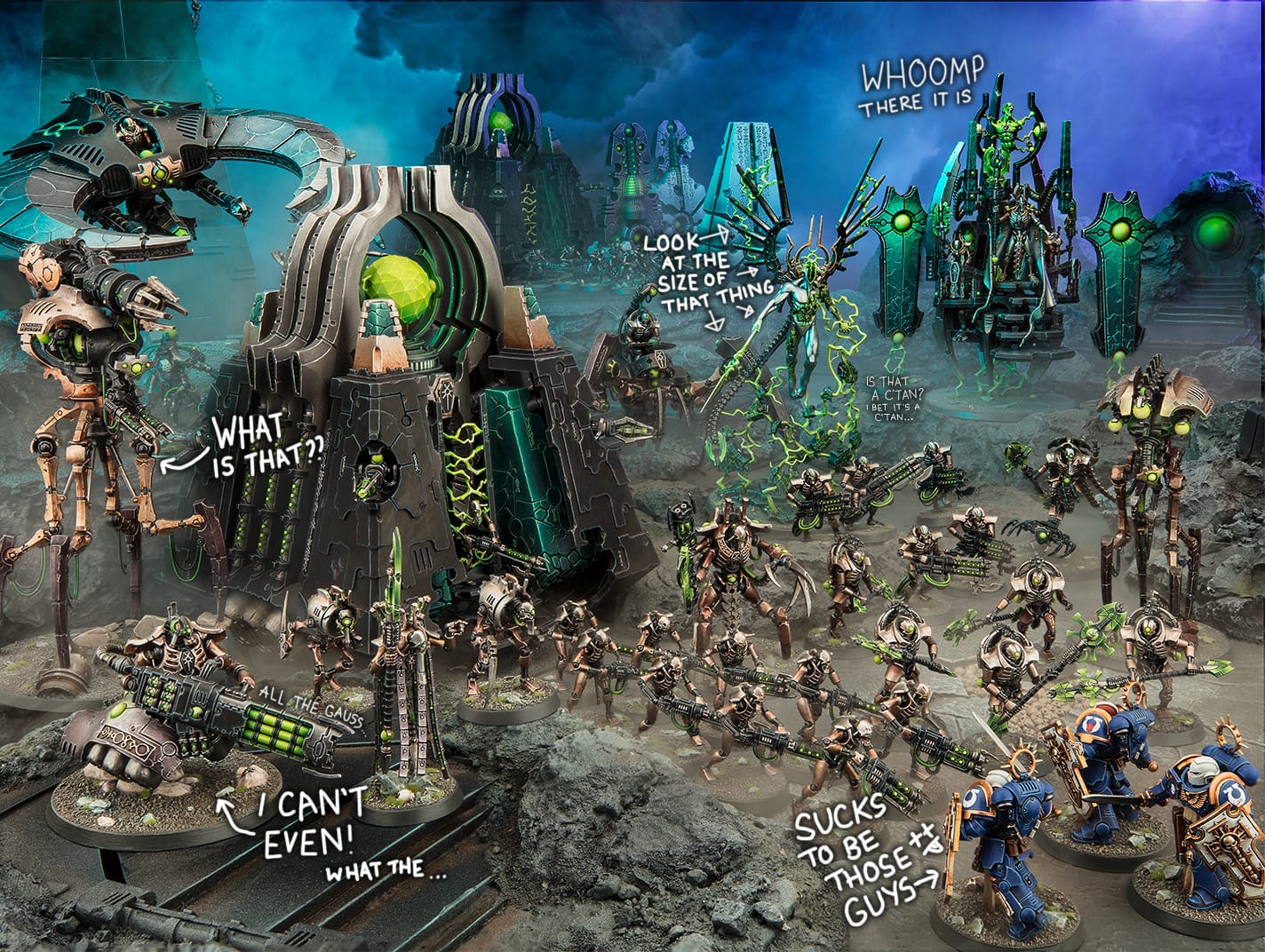 They aren't hiding MORE kits…are they?
You can bet with all the new Dynasty powers, stratagems, wargear and more that Necrons are going to be an army to watch in 9th edition. Will they be able to compete with Marines? Well, they ARE getting a codex in October, too – and that's a good sign. We'll have to wait and see.
Are you excited about the new Necrons and all their new kits? Let us know what you think in the comments!