It looks like Terminators are getting a MASSIVE power boost in the new edition. Take a look.
This image from a miniature assembly guide has been doing the rounds this morning. It is all over facebook and various 40K discord channels, and forums.

All New Terminators
Some items:
3 Wounds – This is the huge one, and will help keep terminators around longer.
Heavy Flamers – increase to 12″ range.  That will help with your deepstriking attacks.
Chainfists go from D:2 to D:d3
Powerfists go from D:d3 to D:2
Powerswords get +1S, similar to the Bladeguard Master Crafted Powerswords.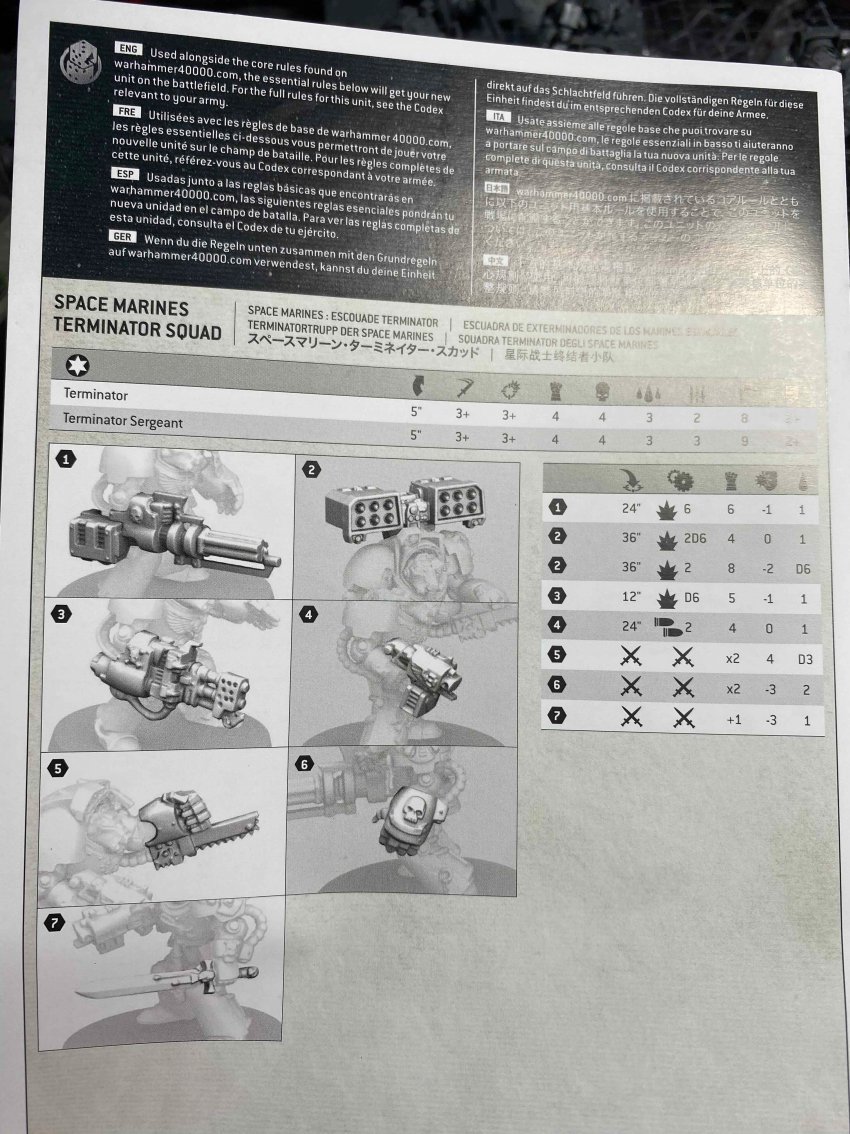 Notes
This is the short assembly instructions stats, so it's missing all the detailed datasheet rules.
The elephant in the room is what this means for Classic Marines. Is this a specific buff to make Terminators better reflect their tough as nails reputation? Or will ALL classic marines be moving to 2 wounds? Which would be an enormous shakeup to the game?
What do think it means?