An all new Necron and some 9th Edition expansions are headed your way. Meet the Hexmark Destroyer.
Here's the latest Warhammer reveals via GW's Seminar:


Necron Hexmark Destroyer
"The Hexmark Destroyer is a
Deathmark
who has fallen to the Destroyer curse and wants nothing other than to kill absolutely everything around it. While other Destroyers fly around with massive cannons or scuttle forward with phase blades, the Hexmark Destroyer takes the Deathmarks' propensity for surprise attacks to epic levels. They burst from their dimensional oubliettes, the corrupted Destroyer engrams targeting and dispatching nearby enemies in a hail of enmitic disintegrator fire."

Vertigus Terrain Set
This set expands on the pipes found in the 9th Edition Command Edition and adds more details such as the Auto-choral transmitter. This box will provide enough terrain for Combat Patrol missions.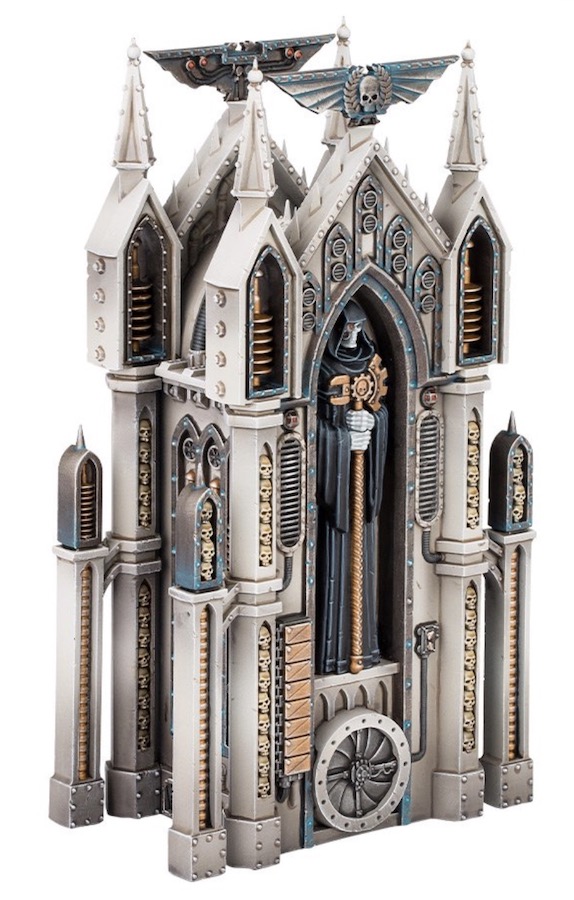 Chapter Approved – Tactical Deployment
"This pack contains 18 new matched play missions which allow you to bring your own themed terrain and use it to create a balanced battlefield alongside your opponent for close-fought games. This is perfect for any Warhammer 40,000 player who wants to add a new element to their battles. It also makes it much easier for event organisers and clubs to run tournaments – no need to paint 500 ruins to populate the tables! Run a Tactical Deployment event, provide tables and a roof, and the participants will bring the rest."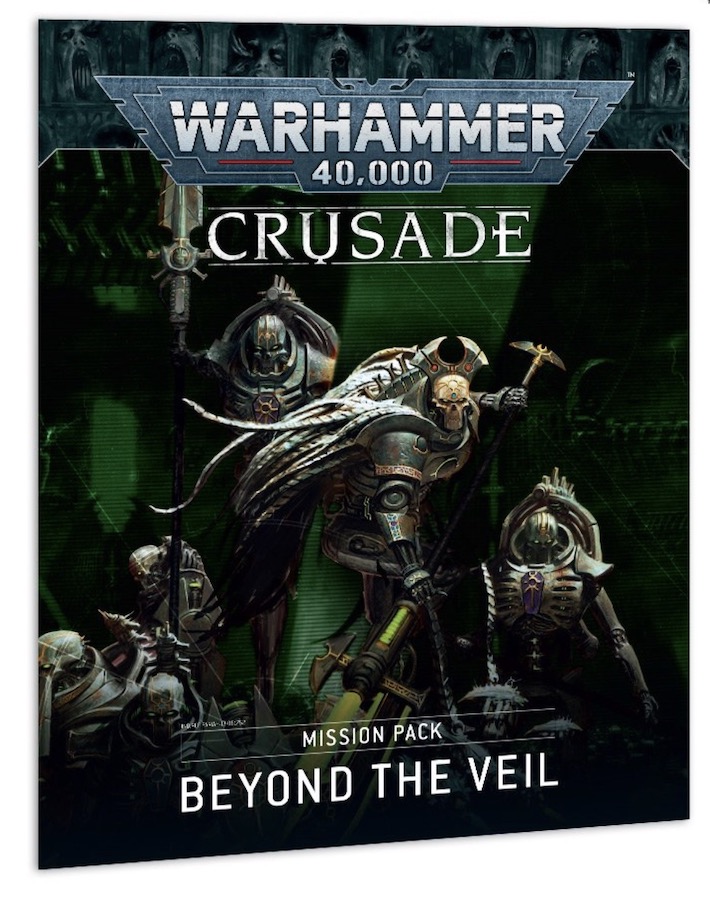 Crusade – Beyond the Veil
The first Narrative Play Mission Pack takes you into the Pariah Nexus.
"Venture into the Pariah Nexus and battle under the baleful influence of the Necron technologies within. You'll be able to play loads of missions at every game size and gain incredible rewards, including upgradeable wargear, new Battle Traits, and more. But beware, for the threats in the Pariah Nexus are many – a host of battlefield conditions can affect your games, and dangerous Battle Scars await… Setting your Crusade battles within the Pariah Nexus will give you new narrative opportunities, allowing you to tell the story of your army thriving (or struggling) within this terrifying celestial phenomenon."
More reveals coming soon.