Down but not out, let's talk about some classic marine units that are still good.
Primaris are the wave of the future! With more and more Primaris units getting released each year, this year alone we seem to be getting 20+, it's easy to think that classic units of the Firstborn are going out of style. Indeed even with a few updates it seems like the older Marines by and large are headed for a well earned retirement (not that I want to retire in 40K at all…). Still a few of these old units still have some solid value in the game and might in fact get a new lease on life due to changing rules missions. Today lets take a look at five Firstborn units, that all Marine armies can use,  that look like they should kick butt this edition.
N.B. : One big caveat here, this list assumes no major nerfs in the new book, some things could always change in October, though so far they've been changing to make units better, not worse. 
Smash Captains
In a move that will likely not shock anyone the best Firstborn unit of all time, and one of the most points efficient units in the game, will still be good. While they are getting a couple mild nerfs, with Stormsheilds going to 4++ and limits on Captains, both the jumppack and bike version should remain good. Indeed one could argue that the extra wound and getting a +1 to their basic save pretty much balances out with the worse invulnerable save. On top of that Thunderhammers, the chosen weapon of the Smash Captain, go up a point of damage, making them even more deadly. They also now have less overwatch to worry about. 9th is a fast paced game, that's a little more aggressive then 8th, and Smash Captains are at home there. The limit on captains likely means you won't see more then one Smash Captain out there, but that one can still do a lot of damage.
Thunderfire Cannons
Thunderfire Cannons did go up a bit in points, which is a blow against them. However they get to benefit from some of 9th's changes as well. The cannon itself benefits from the blast rule, making it a little better at shooting up hordes. However the real reason to grab one is for the Tremor Shells stratagems, which slows enemy movement. So far movement and maneuverability seems to be more important in 9th than 8th and shutting down your enemies' movement is pretty great. Also given the new terrain rules the Thunderfire's ability to fire indirect is a nice extra bonus.
Attack Bikes
Now here is a unit that hasn't been relevant in a while. The Attack Bike hasn't really been good since… ever? It has been a hot minute. However some of the recent changes are making me think it might be pretty decent these days. First off it no longer takes a -1 to move and shoot with its heavy weapons, combined with its speed this makes it very mobile and able to run up and support objectives or whip around terrain. Right now they are pretty cheap at 45-55 pts depending on load out. This will like go up as they gain wounds (1 or 2), but that takes them to 5-6 wounds over all and places them more or less a slightly lighter version of the Invader ATV, which itself looks pretty rad. In addition both the Multi-melta and Heavy Bolter are getting buffed. Assuming they don't go up too many points attack bikes seem like they could be a good, fairly cheap and fast way to get a lot of multi-meltas into super-deadly half range.
Land Speeders
The Land Speeder is another model that hasn't really been good for a bit. Like the Attack Bike though it might be getting a new lease on life thanks to 9th. In the same vein as it's wheeled cousin it's fast and not super expensive. It has improved mobility thanks to no longer taking a -1 to move and shoot and it can carry both the multi-melta and heavy bolter. Its heavy flamer is also getting extra range, but that is less of an issue for this guy. We will have to see how the points work out, but the ability of a squad of these to move 20 inches can pretty easily put them in half range with their melta weapons on turn one, for a devastating anti-tank barrage AND objective claiming.
Contemptor Mortis Dreadnought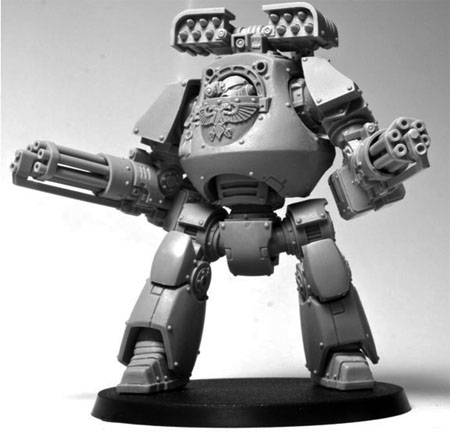 Dreadnoughts in general I think get better in 9th, they can move and fire without a -1 and get to shoot in combat. Their ability to push up and provide support is clutch. Of them, the Contemptor Mortis, from FW is looking pretty decent to me. It's not too costly and gets to carry either 2 multi-meltas or 4 heavy bolters, both of which got a lot better. Add to that its 9 inch move, its 5++ save and BS 2+ and it's a mobile, decently hard to kill and cheapish platform for the newly improved weapons. One of these with a pair of multi-meltas and a cyclone missile launcher can stay mobile and be a real threat to much more expensive vehicles. Some decent rolling and you could cripple of kill a much more expensive Knight.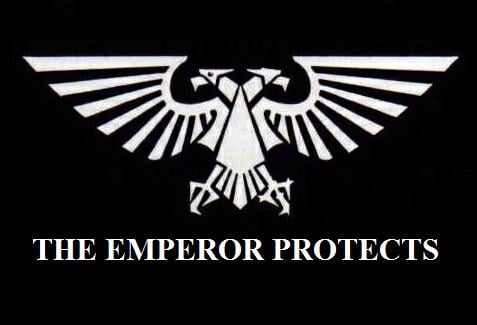 Let us know which Classic Marine units you think will be good in 9th, down in the comments!