What's so great about the Command Edition over the Elite Edition? The Terrain of course!
On top of getting the full Core Rulebook with the Command Edition, the starter set also comes with a dedicated game board as well as it's very own terrain set along.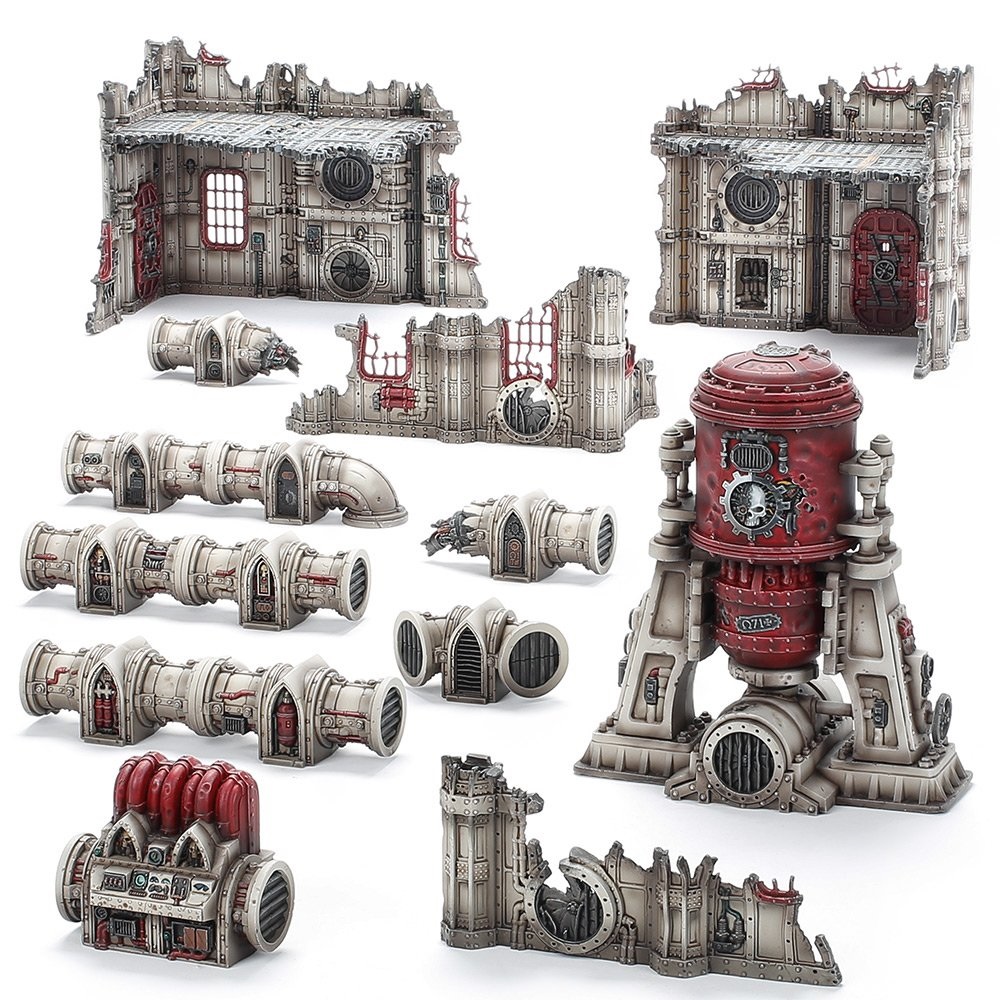 "…the Command Edition includes 12 totally new, modular terrain pieces – perfect for kickstarting or adding to your scenery collection. More specifically, you'll find:
4x corners of various ruined buildings (two large and two small)
7x fuel pipe sections (which can fit together in any configuration)
1x tall Thermo-exchanger Shrine (designed to straddle the fuel pipes if desired)"
Games Workshop also shared some other fun facts about this terrain – for one thing: It's all Push Fit! Surprising, right? At the same time it makes a lot of sense because all the other models in the Starter are also Push Fit. You don't need glue to assemble this stuff which is great for beginners. At the same time it looks good enough that you can't tell that any of these kits are Push Fit. GW raising the bar again.
Furthermore, this set is also fully modular and can be arranged in countless ways. On top of that, you can also combine this set with both the Sector Imperialis and the Sector Mechanicus ranges, too. This was a smart move by GW as it allows folks to use this set as a bridge between the two sets thanks to both the styles of the walls and the pipes.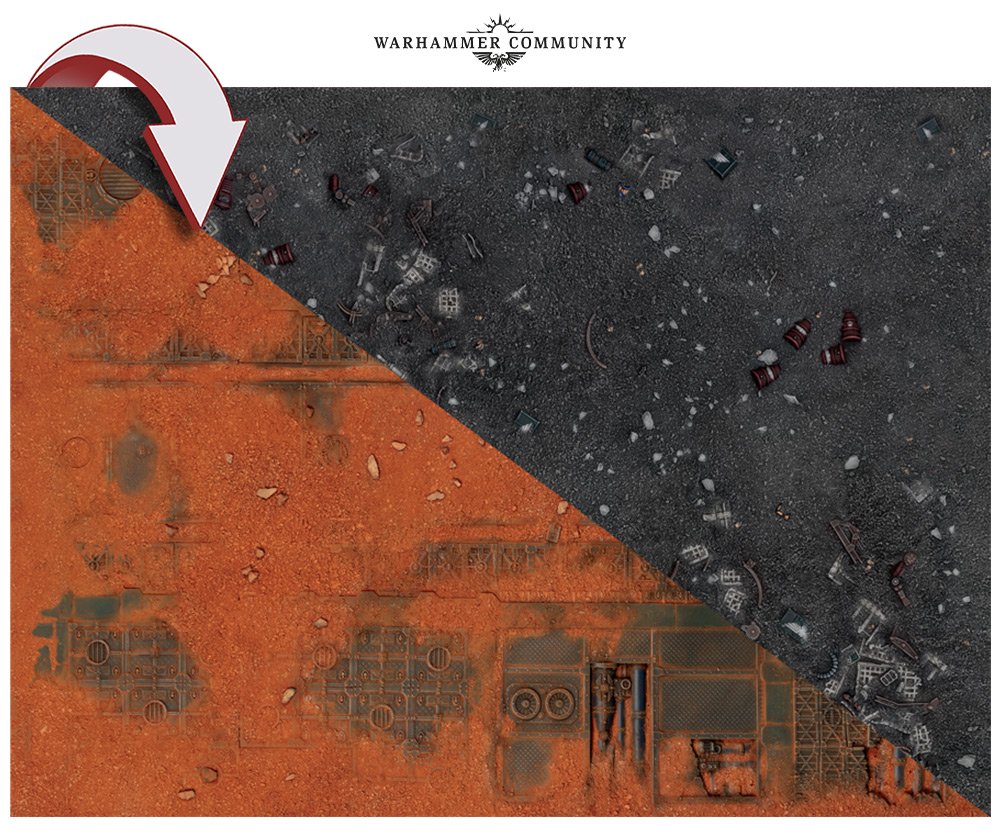 The set also has a double-sided gaming board that has the new standard dimensions of  30″ x 22.4″ – so you can combine it with any Kill team boards you might have and you'll have the new minimum battlefield sizes.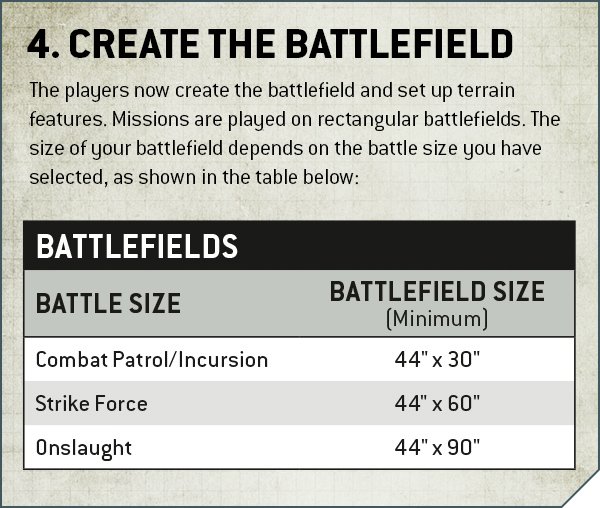 Now, if you're picking up a Command Edition Starter and want to expand your gaming table collection, you can also pick-up the Command Edition Battlefield Expansion Set: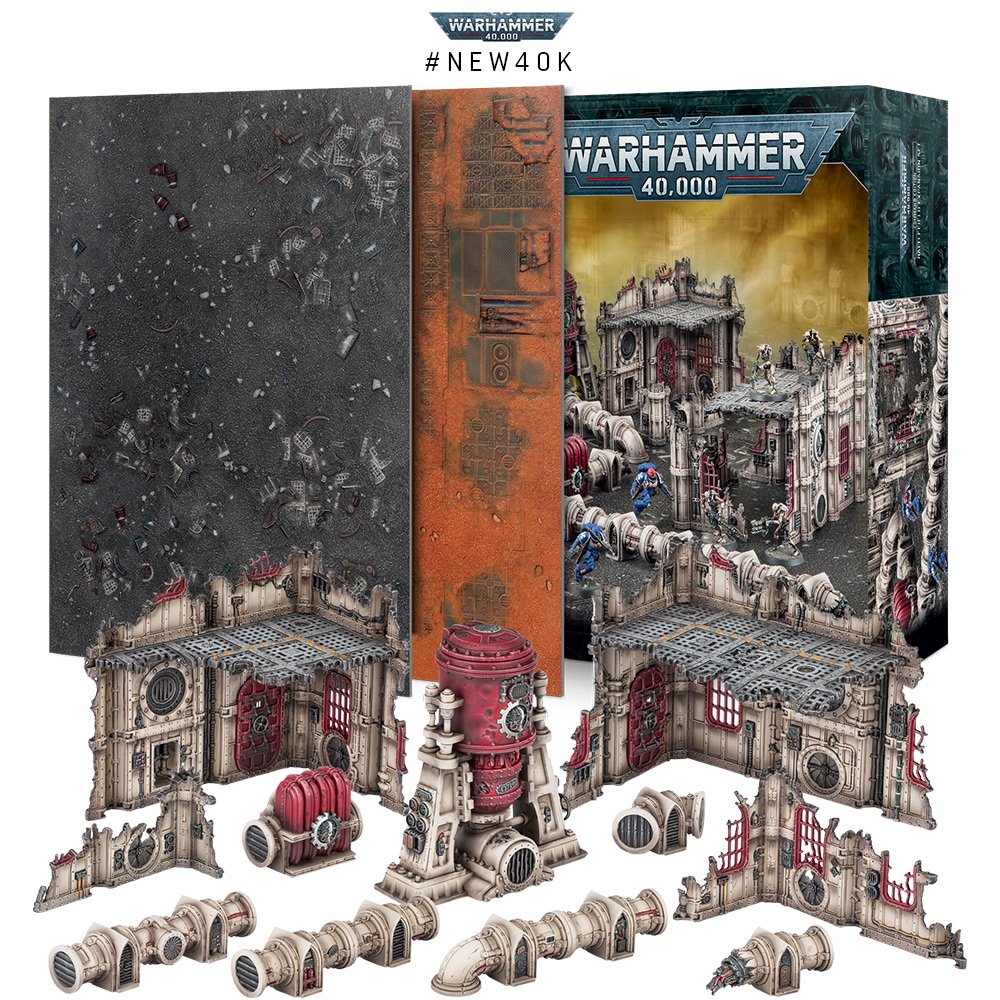 This is all the same terrain without the 40k units or other extras. You'll be able to double-up on the Terrain and the board to expand your games.
The Command Edition and the Battlefield Expansion Set are both great options if you're just starting out and need some terrain for your collection. And even if you already have a good amount of terrain, this set is all new anyhow so veteran players can get something out of it, too! Who's going to turn out more scatter terrain on their tables because it just makes it look cool.
I might just pick-up a  Command Edition Battlefield Expansion Set or two myself…