The reboxes of the product line are just dropping new rules updates all over the place – check out more new Necron Updates!
Necron players, heads-up! Immortals and Deathmarks are getting some updates ahead. We've got more rules from the assembly instructions and things are looking better for these Necron units.
Immortals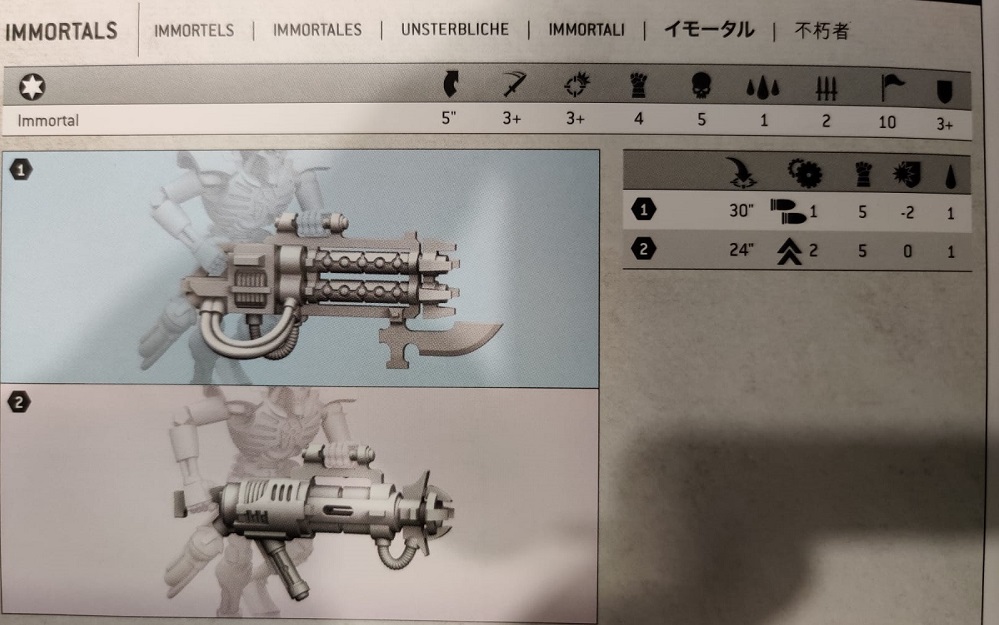 Stat-wise, the Immortals gained a point of Toughness and an attack in close combat compared to the Codex versions. That's always nice! On the firepower front, Gauss Blasters gained 6″ of range which will be helpful while Tesla Carbines stayed virtually unchanged. Will that get folks to take Gauss over Tesla? We'll have to wait and see! In any case, the basic stat bumps do make Immortals a tougher troop option to take in 9th!
Deathmarks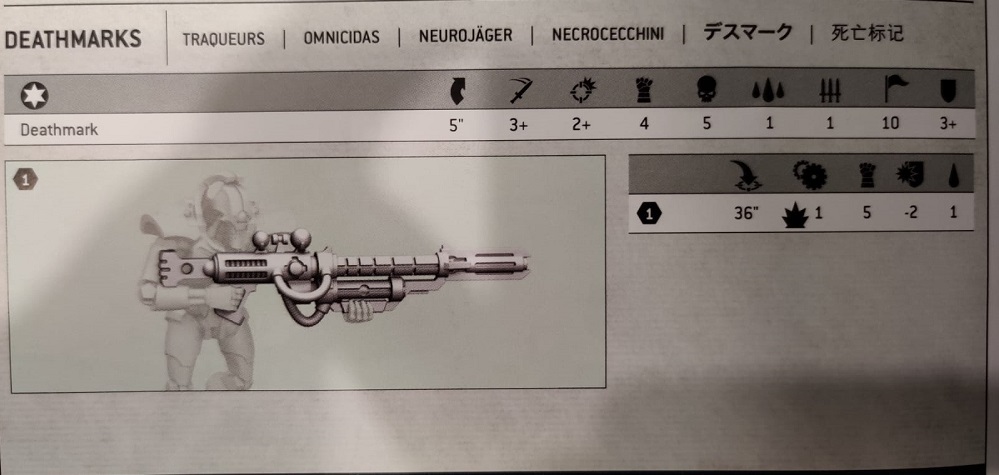 For the Deathmarks, they got some love where they really needed it – in their BS! They are now hitting their shots on a 2+ vs a 3+ which is a much welcomed improvement. On top of that, they also gained a point of toughness – not too shabby! We saw that their weapons got a boost already but there it is again. The Synaptic Disintegrator is now 36″ range and str 5 AP -2 and 1 damage. It's also a heavy option now, so that puts in more in line with other Sniper class weapons. And we know it also has some other special rules: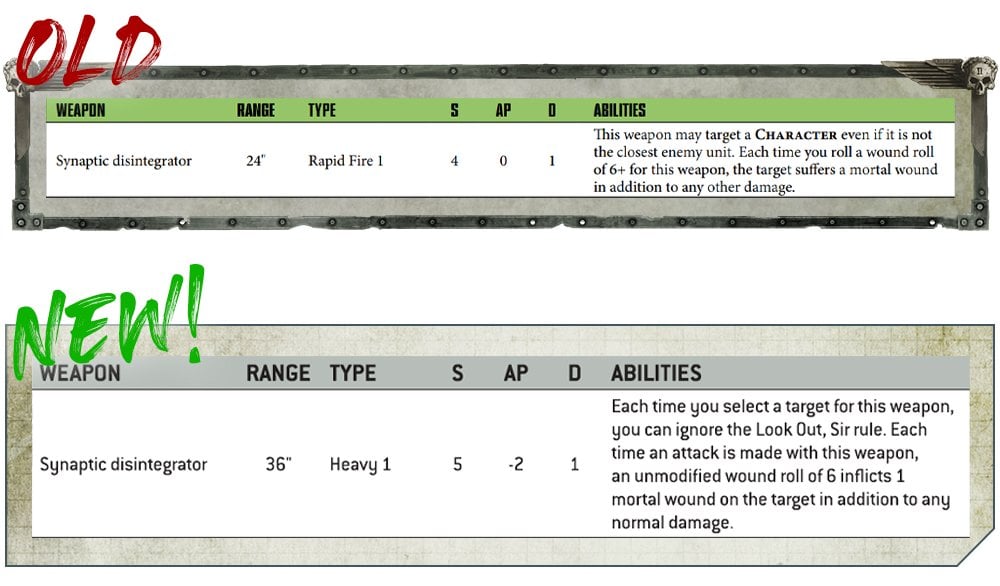 One of the curious things about all these assembly instruction stat changes is that we're not seeing the special rules for these weapons. We know they still have them, but surely those are in the instructions too, right? I guess we'll have to try to get our hands on some of those new boxes to find out. It's a good excuse to pick-up some classic units if nothing else.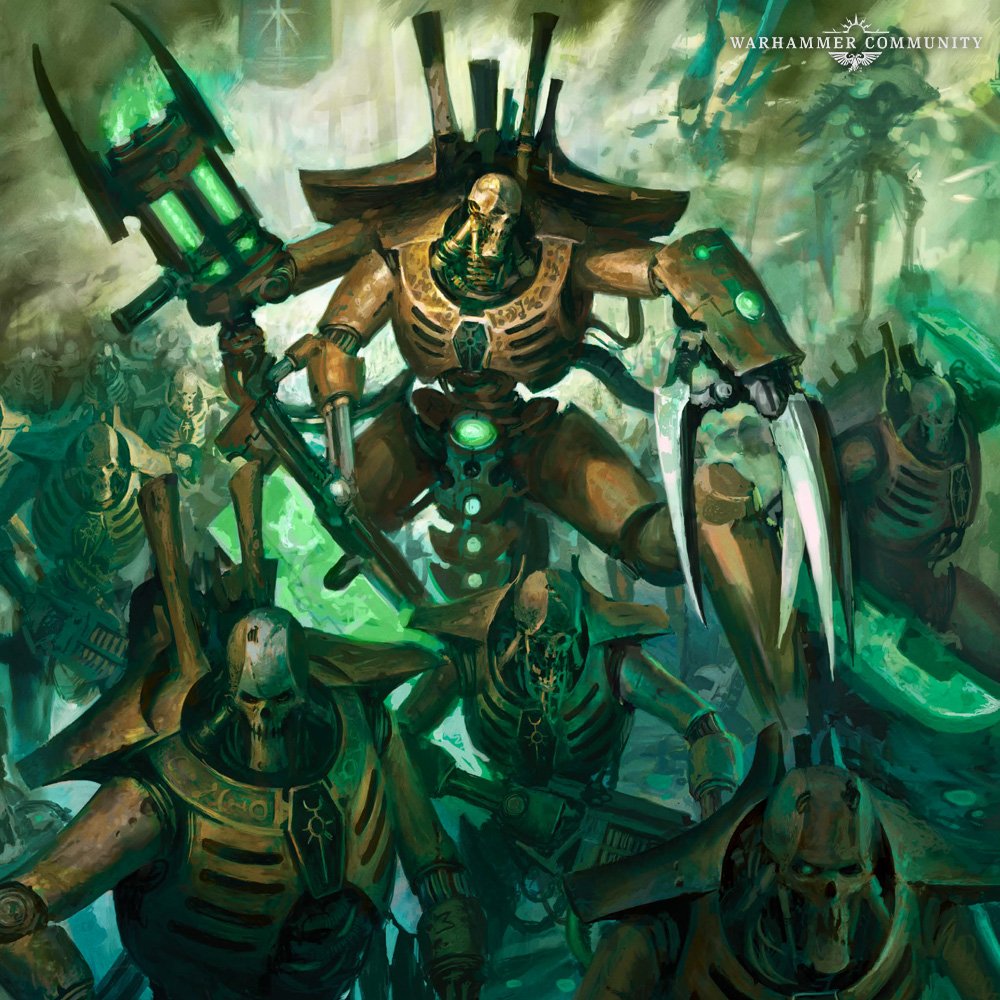 What do you think of these weapon upgrades? Will it be enough to keep your Necrons competing against Space Marines?