Warhammer 40K: Shadow Iron and Broken Realms Preview – FTN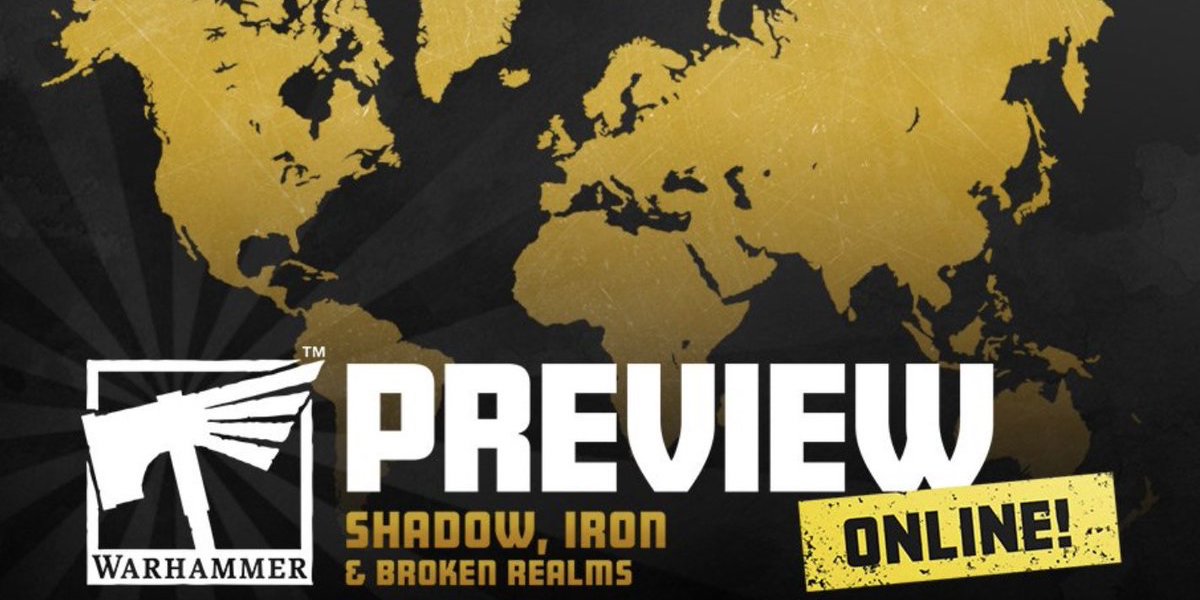 We lay down our predictions and wish lists about the preview, and we share our open thoughts about it after the preview wraps.
Hey all,
We kick off the show recorded earlier in the week giving our predictions about what we think the preview was going to be.  We weren't completely wrong! We thought you folks might enjoy theory crafting and I'm interested to hear if you might have been thinking the same thing.
The big 40k take away from the preview is the new Necron elite choice with 6 blasters. 6 sexy, sexy blasters. The big question is will his rules meet the hype? Can he really destroy whole units at a time?  I hope so.  Sometimes the rules don't quite hit the mark but we have faith!
There are a ton of Necromunda things going up for preorder today and more coming down revealed in this preview.  I love Necromunda and have a Goliath gang myself.  But even if you don't… This just means some sweet bits have entered the fray for your 40k armies.
We close out talking about the might Aelf factions in Sigmar. They almost have enough to form Captain Planet.  All kidding aside these are beautiful models.  This preview wasn't completely centered around 40k but it was really fun to watch and we're looking forward to the next one.

FTN mostly focuses on Warhammer 40k, but again you will see in the first few episodes we take a severe deep dive into nerdom. These have been a blast to record and I hope they help pass the time for you. Please please please check out the new
Forge The Narrative objective markers
. These things look awesome. Ordering a set is a good way to support one of our sponsors AND the show. Find them
here
.
FORGE THE NARRATIVE (iTunes Page)
Alternatively, you can subscribe via your own iTunes, and it should update our podcast when we post a new one. Don't have iTunes? Use the player below to access the podcast directly, or add our feed to your favorite player.
Podcast Link
Credits:
Paul Murphy – Host
@warmaster_tpm
Panelist:
Adam Camileri
Red Powell
Justin Troop – troopsmash
Christopher Morgan – captain morgan
Ricky Addington
Josh Ginn
Subscribe to our newsletter!
Get Tabletop, RPG & Pop Culture news delivered directly to your inbox.