We have even more weapon stats to pour over with the Stormraven's Assembly Guide Instructions. How do these guns line up?
The Space Marine Armory and Datasheets from the Assembly Guides has really been a mixed bag. For the most part, it's confirmed a lot of the rumors we were hearing about certain guns and stats. And then the Devastators showed up. Now we've got the Stormraven – but does it help to clear things up or muddy the waters even more? Take a look!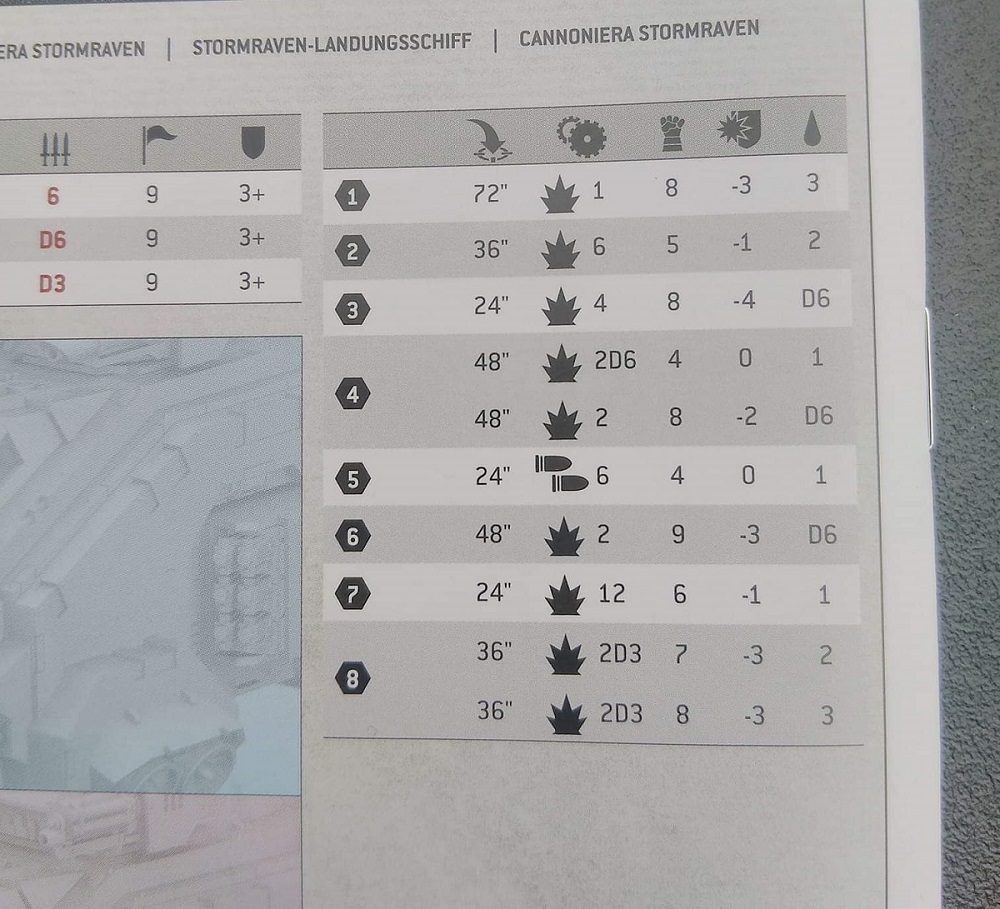 Unfortunately, the picture for the weapon system/numbers is kinda terrible. So we're just going to go through them one by one with the name from the codex listed for ease of reference.
1 – Stormstrike Missile Launcher: Unchanged. Note – Stormravens come with two of these
2 – Twin Heavy Bolter: Now Damage 2
3 – Twin Multi-Melta: Now 4 shots (up from 2)
4 – Typhoon Missile Launcher: Unchanged, but does list both profiles
5 – Hurricane Bolters – Unchanged. Note – Stormravens come with two of these (optional)
6 – Twin lascannon – Unchanged
7 – Twin Assault Cannon – Unchanged
8 – Twin Plasma Cannon – Both Modes gained 1 more Damage and this lists both profiles
Also, the Attacks increased from 3/D3/1 to 6/D6/D3.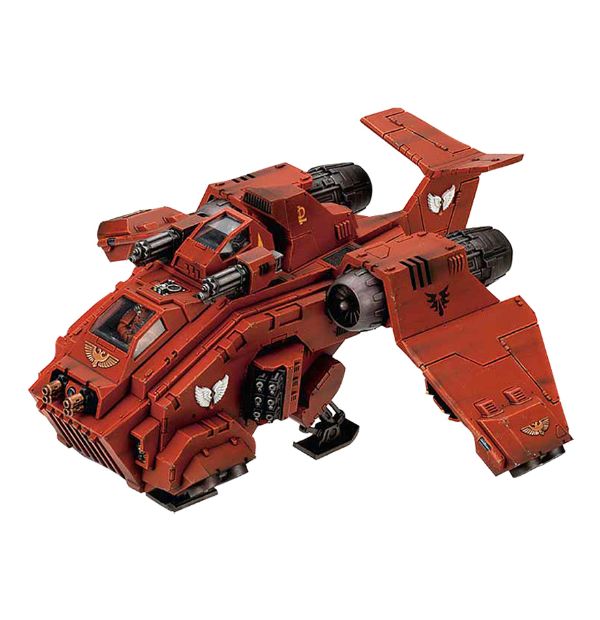 These weapon stats are inline with the changes we've seen for other weapon and, again, adds more weight to changes unlike the Devastators which contradict them. Curiously, the Stormraven also shows the alternate fire options for two of the weapons: Missiles and Plasma. We're unsure why other versions don't also list both Frag/Krak or Standard/Overcharged for their respective weapons.
In anycase, those are the new Stormraven weapon stats. I'm personally inclined to believe that the Devastators had some misprints with their weapon options given the fact that pretty much every other kit we've seen so far points to different changes. The Stormraven just adds more fuel to that fire.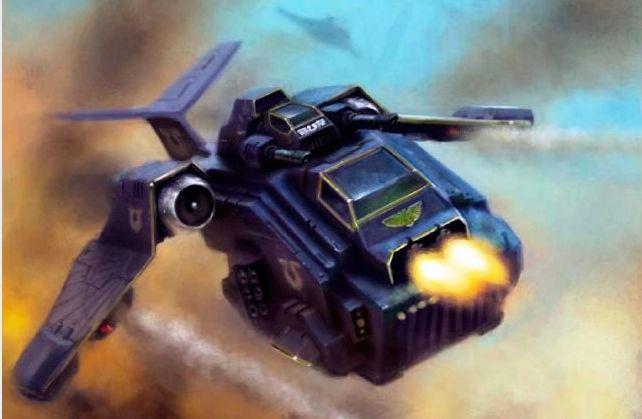 What do you think of the Stormraven's weapons? Do you think we'll see it make another dramatic comeback in 9th?