It's the rise of the assembly guides with this batch of Datasheets. Here's all the Necrons units we've seen in one spot.
We already did this for the Space Marines so why not knock one out for the Necrons, too. What's changing and what's new with their Assembly Datasheets vs their current codex? Let's take a look and find out.
Doom Scythe/Night Scythe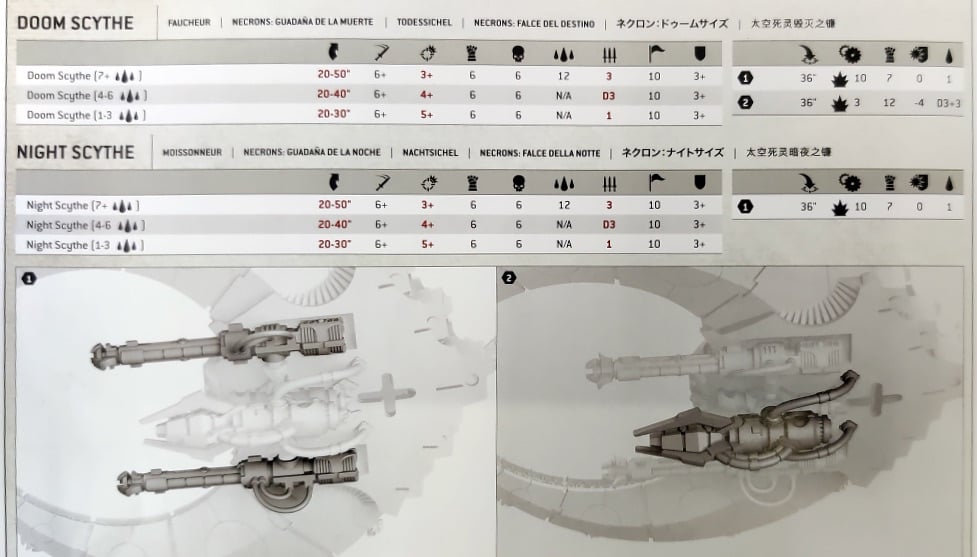 Big Changes:
Tesla Destructors now a single profile and are Heavy 10 with 36″ range (formerly two Tesla Destructors which were 24″ Assault 4 each)
Death Ray is now 36″ Range with 3 shots Str 12 and D3+3 Damage
Ghost Ark/Doomsday Ark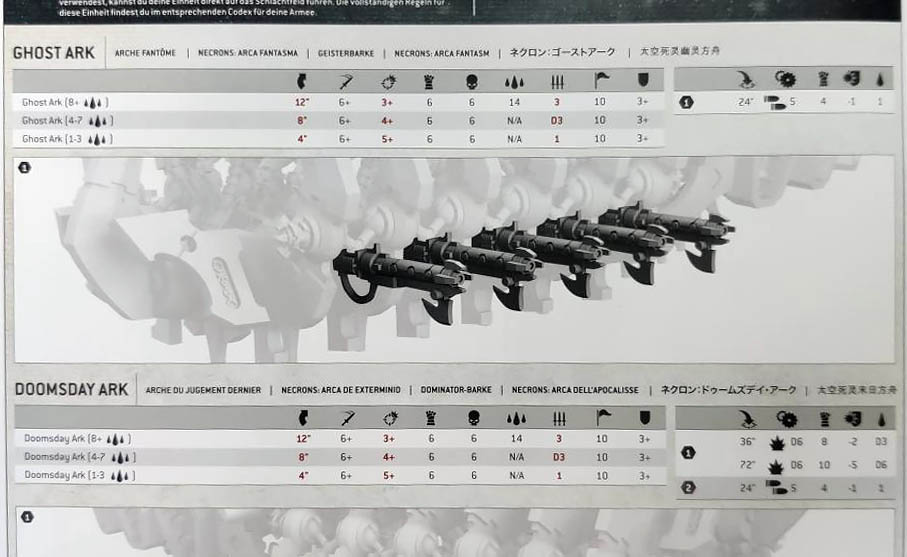 Big Changes:
Disappointingly no big changes for the weapons. This is a little strange because both Arks do come with two gauss flayer arrays and in other instances we've seen twin weapons get a combined profile. Perhaps this one is different because the guns are facing opposite direction (not that facing matters anymore).
Deathmarks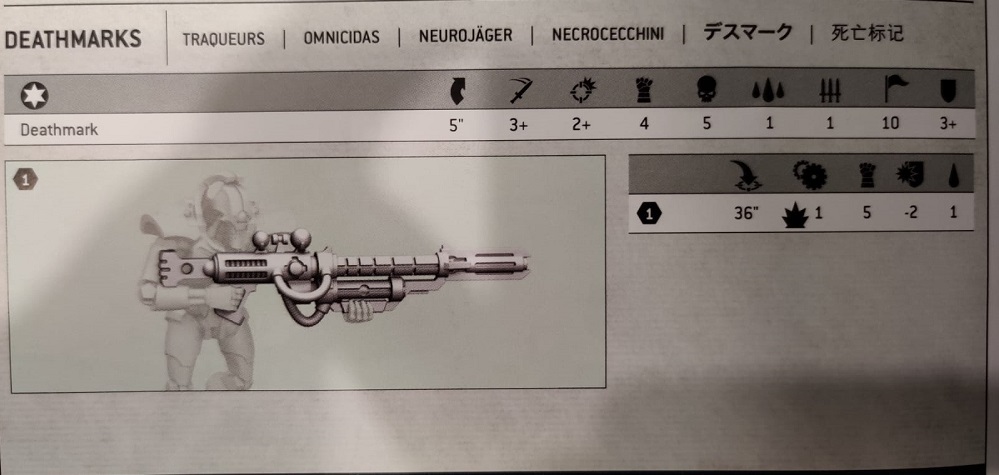 Big Changes:
Now hit on BS 2+
Toughness now 5
Synaptic Disintegrator now 36″ range Heavy 1 Strength 5 and AP -2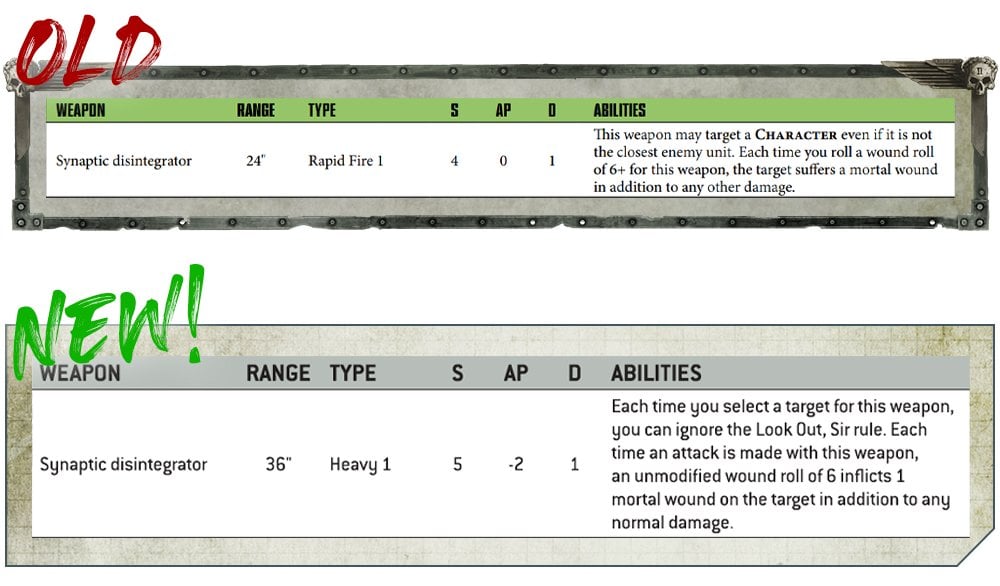 These changes do line up with the Stat profile that GW showed off – and we can also see the special rules, too.
Immortals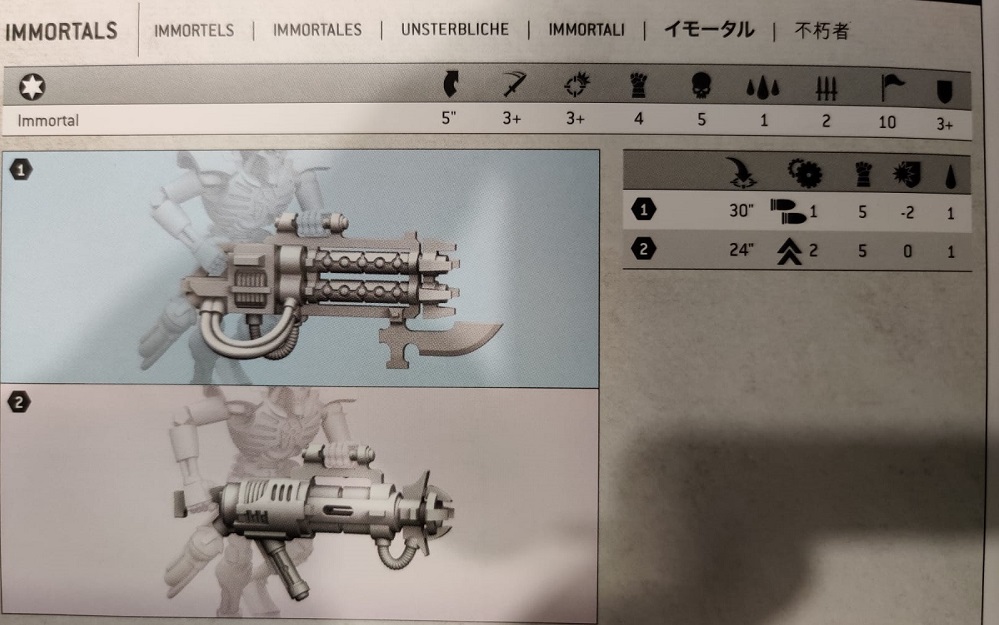 Big Changes:
Now Toughness 5
Gained an Attack
Gauss Blasters are now 30″ range
Triarch Stalker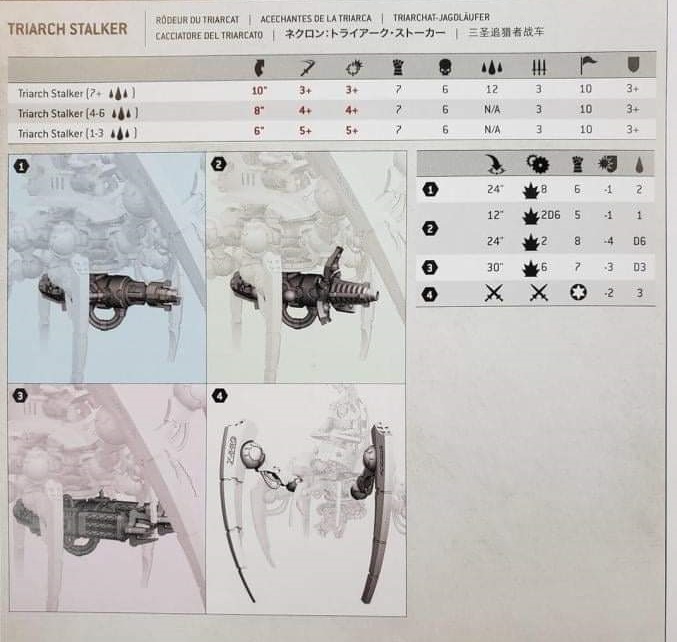 Big Changes:
Gained 2 wounds (now 12 up from 10)
Particle Shredder now 8 shots, down to Strength 6 but Damage is a flat 2
Heat Ray (Dispersed) is now 12″ range – inline with other Flamer-type weapons
Twin Heavy Gauss cannons down to 30″ range, up to 6 shots, and down to Strength 7 (from 9), AP -3 and D3 Damage
Massive Forelimbs gained an AP (up to -2 from -1) and now do a flat 3 damage (up from D3)
Canoptek Wraith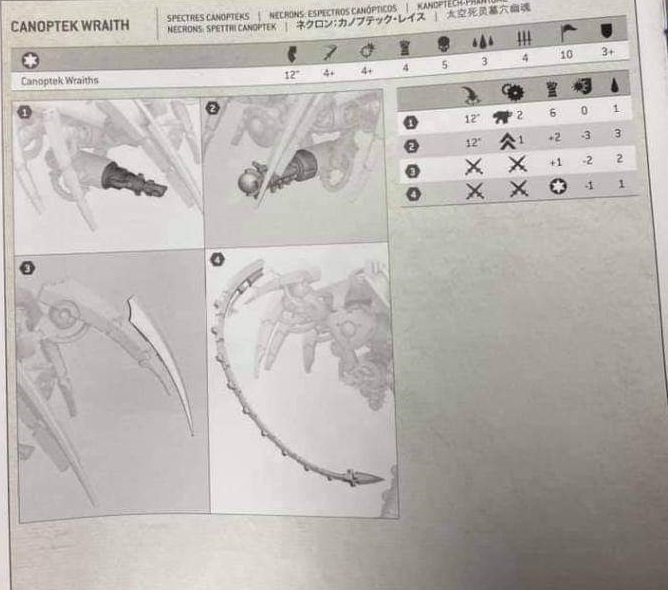 Big Changes:
WS/BS reduced to 4+ each (down from 3+)
Strength reduced to 4
Gained an attack
Particle Caster gained a pistol shot
Transdimensional beam now Heavy 1 and is Strength +2 (?) and Damage is 3
Vicious Claws are +1 Strength (overall drop in Strength)
Whip Coils lost an AP and Damage
Canoptek Spyder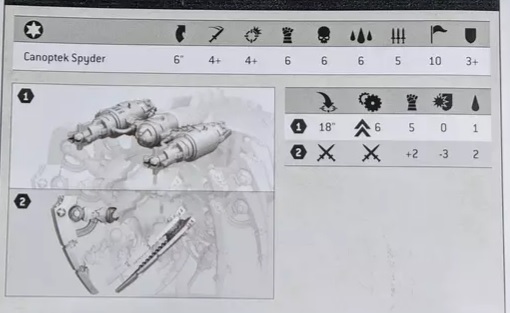 Big Changes:
Gained 2 wounds
Gained an attack
Particle Beam down to 18″ but gained 3 shots, Strength down to 5
Automation Claws +2 Strength, gained and AP (now -3) and do a flat 2 damage
Triarch Praetorians/Lychguard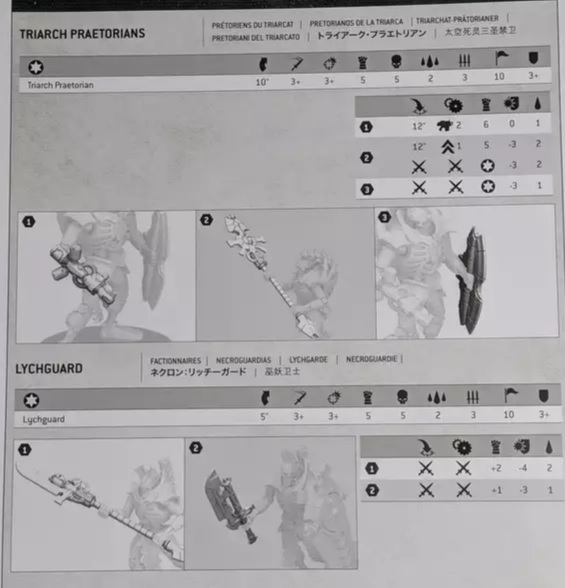 Big Changes:
Triarch Praetorians gained an attack
Particle Caster gained a shot
Rod of covenant (shooting) now Damage 2
Rod of covenant (melee) now Damage 2
Lychguard gained an attack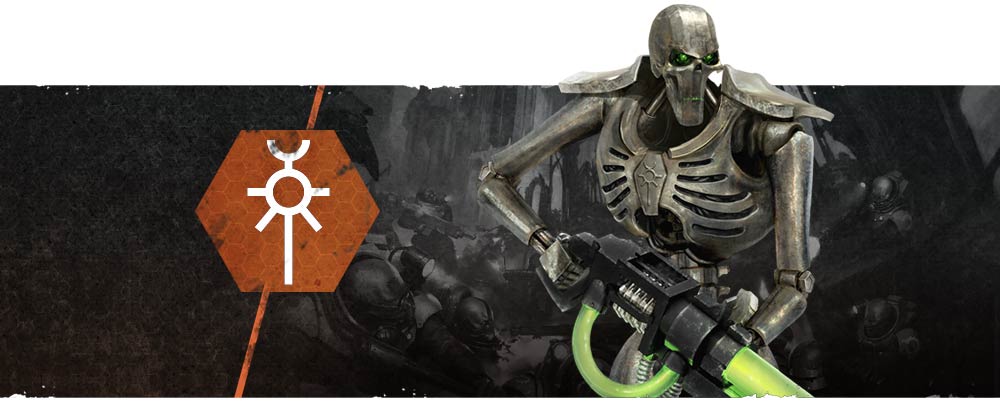 That's it for now. We'll update this one as we spot more Assembly Guide Datasheets.
What's your take on the Necrons overall? They did get some buffs but Wraiths got nerfed…