Classic Scouts have several big updates and we have a bolter mystery folks! Take a look.
This image from a miniature assembly guide has been doing the rounds on Facebook and Reddit today. This is the assembly sheet from the recently reboxed 9th edition Classic Marine Scouts kit. While the main unit itself is pretty similar, There are some weapon changes!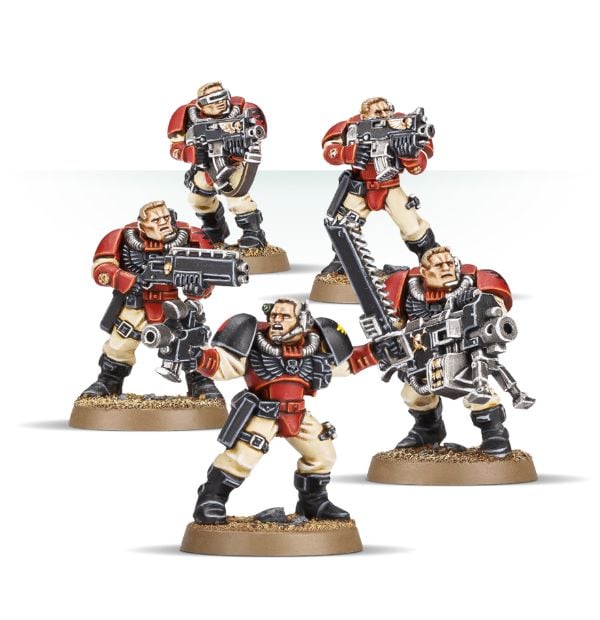 All New Scouts
The main statline is unchanged. Moving onto the guns.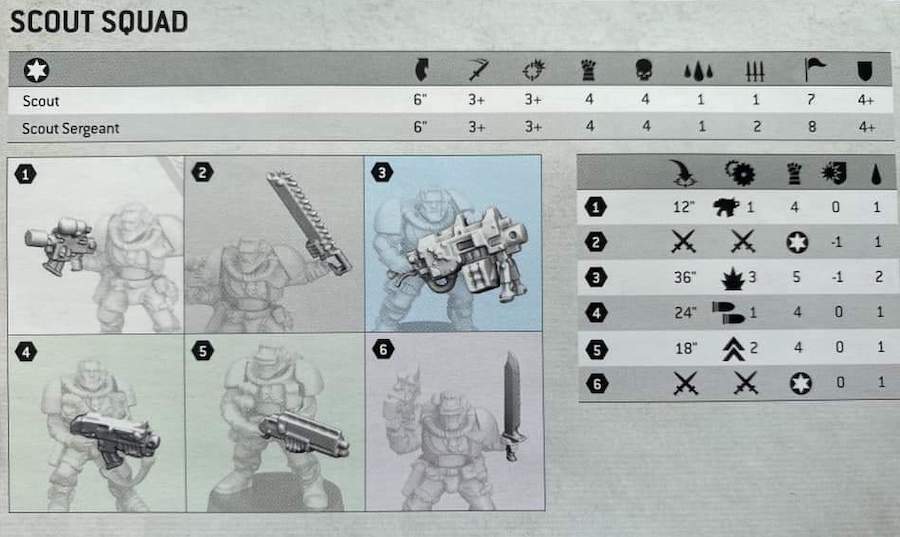 Updated Weapons:
Chainsword change from AP:- to AP:-1
Heavy Bolter change from D:1 to D:2 (retaining 3 shots)
Bolter Unchanged… (more on this later)
Astartes Shotgun change from 12″ to 18″
Notes
This is the short assembly instructions stats, so it's missing all the detailed datasheet rules.
OK, this is a big deal. First the increase to 18″ for the Astartes shotgun is a big deal. Especially if it keeps it's other rule to increase to S:5 within half range.  A really solid weapon choice. We here get a confirmed Heavy Bolter at D:2, and keeping it's 3 shots.  This makes it a really good heavy weapon choice. The Sergeant chainsword going to AP-1 is in line with all the other Astartes Chainswords, so if lowly scouts get it, it's probably a safe bet every marine will.
But it's that 24″ range bolter that is the the tricky one…

The Bolter Mystery
So take a look at the sheet for the Veterans above from last week, and look at the Bolter stats (weapon 10). We now have two different weapons stats lines for bolters:
Scouts have 24″ range bolters
Veterans have 30″ range bolters
The picture of the bolter bit on both sheets looks identical. So the question is what is the explanation:
Is it a typo? (if so which one is wrong)?
Is 30″ the "real" bolter range used by Veterans, Tacticals, etc – and Scouts get 24″ because they are not fully trained and being nerfed?
Is 24″ the "real" bolter range used by Scouts, Tacticals, etc – and Veterans get 30″ because they are super-trained and being buffed?
What do you think of the updated Scouts, and what the heck do you think is going on with the bolter?