Hey Games Workshop, where'd the Start Collecting! Necrons Box go and can we get a new one?
Indomitus hit stores and that was cool and all for anyone that could get their hands on one. GW even announced new Starter Sets for 9th edition – so even if you missed out on the Indomitus box, you could pick those up later this month. But as we noted, the Necron Range is kind of sold out on the US site at the moment. Sure, there are still kits available and the Codex is also still around – but many of the basics are not available. We even noted that the Start Collecting! Necrons box has disappeared.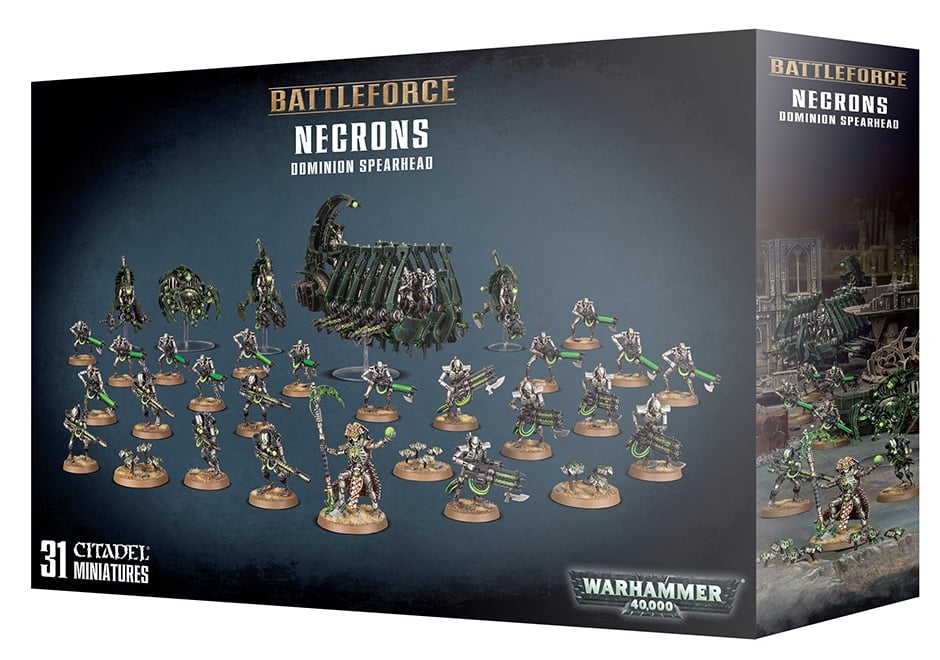 "Oh man…what about a new Necron Battleforce Box, too!"
All of that seems somewhat odd considering they quite literally just got a massive dump of new models. We do know a new Codex is on the way in October and there is probably a new wave of things coming then. Plus, with everything going on globally, I'm positive the supply-chain for things is all sorts of messed-up. It's got to be a logistical nightmare right now so it's understandable that things are in short supply even though demand for these products is really high right now. Don't believe me? Well the Annual Report says otherwise.
Now seems like the perfect time for Necrons to get a Start Collecting! Box. You've got a ton of folks who purchased the Indomitus box or are checking out the starter sets and thinking about launching a new Necron Dynasty. But, when they go online or to a store, the Necron range is looking pretty bare. October is two months away (already!?) and perhaps that's the right amount of time for folks to get their current batch of things built and painted. But I think GW knows that and is hinting at a new Start Collecting! Box coming soon.
In the GW Sunday Preview, they teased a little something when talking about the Elite Edition Starter Set:
"What's more, with 10 Necron Warriors, 3 Scarab Swarms, 3 Skorpekh Destroyers, an Overlord, 5 Assault Intercessors, 3 Outriders and a Primaris Captain, it's nearly two Start Collecting sets in one!"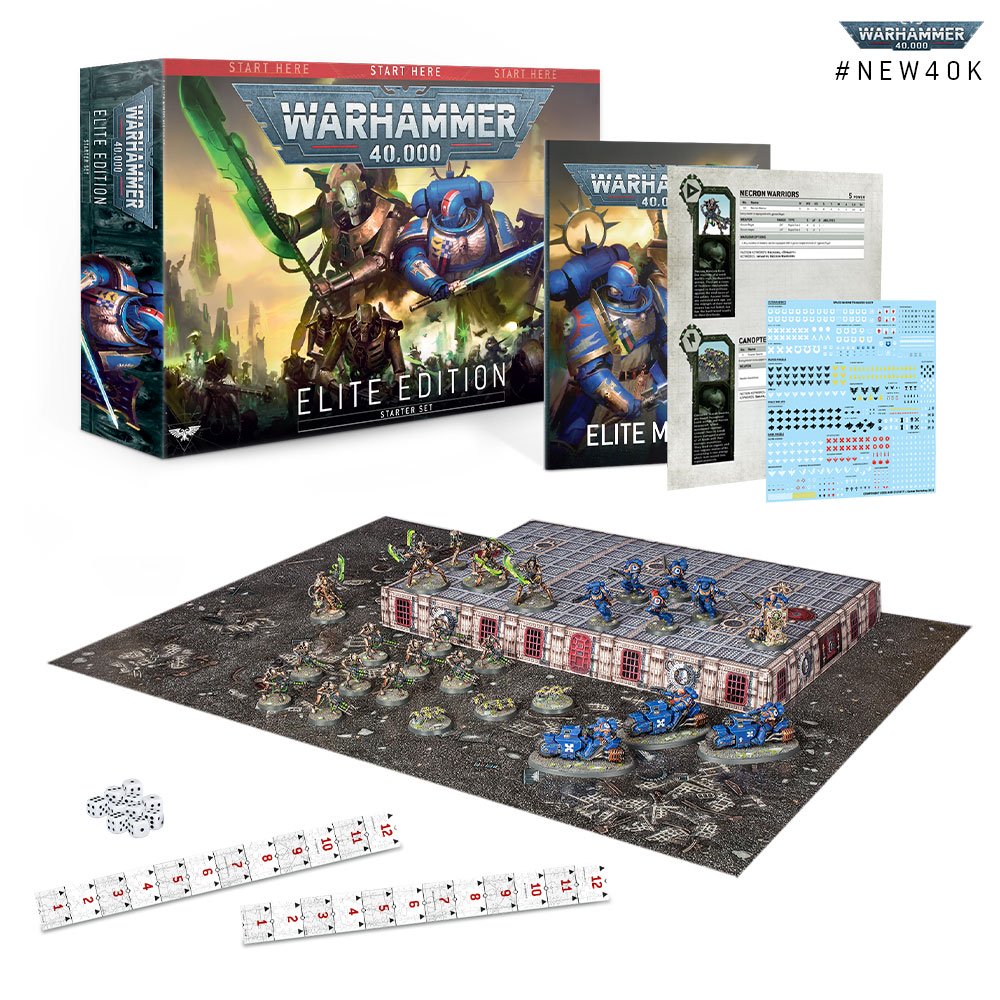 Emphasis added. But the box really is two sets in one. In fact, looking at the sprues from the Indomitus Starter, all of those units could easily be repackaged into their own Start Collecting! sets.  The Captain and the Overlord actually share a sprue but GW could clip that at the factory for easy repackaging.
Maybe GW is giving us a quick nod here. They have to know folks are looking for a way to expand their armies. And you know that a massive wave of new kits is coming. All of these units will need to be repackaged as individual kits eventually. White Scars and Ravenwing players are chomping at the bit for those Outriders for one. Plus who doesn't want more Skorpekh units? Or all the other new Necron kits?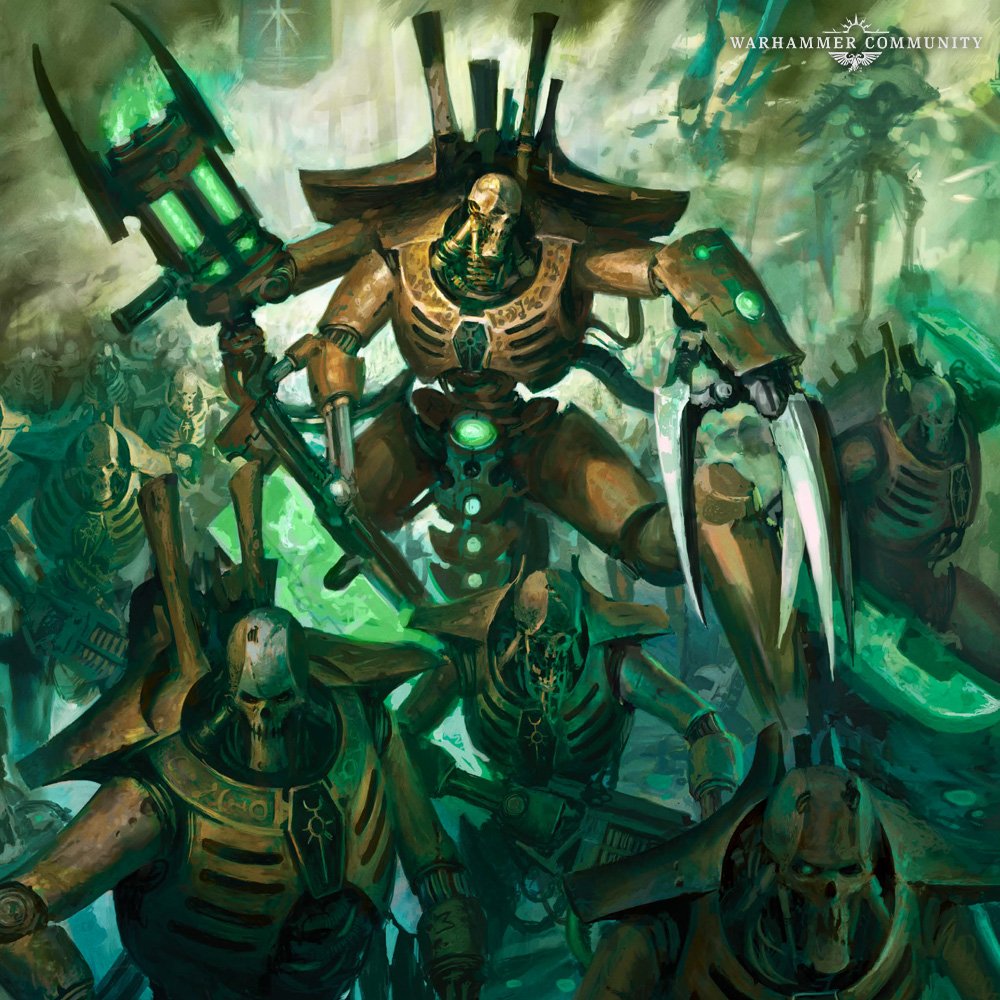 So where's the Start Collecting! Necrons box? Hopefully getting sorted out as we wait for October…
What do you think? How long until we get a Necron reinforcement wave back online and in stores?