Games Workshop checks-in with their biggest year EVER – even in this year.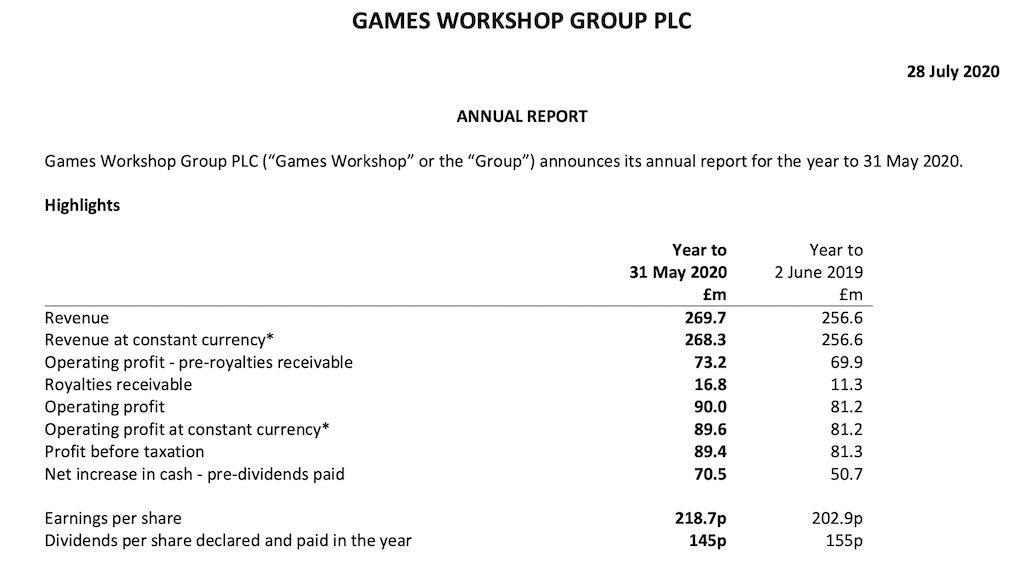 We're keeping this one pretty high level, if you want to do your own number crunching check the links below: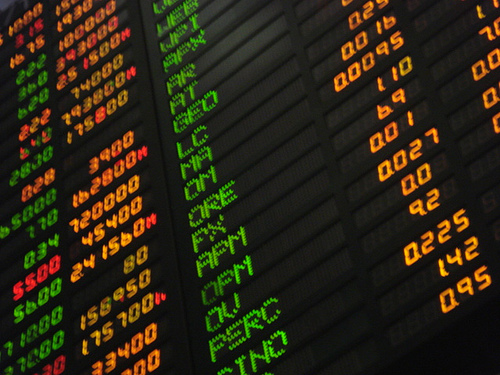 Some top level numbers: (2019 vs 2020)
Revenue: +5.1%
Operating Profit (pre exceptional items & royalties) +4.5%
Operating Profit +10.8%
Earnings per share: +7.7%
Sales Channel Reports
Percent of Sales Per Channel
Retail: 29%
Trade Sales: 52%
Online (web store): 19%
Growth Percent of Sales Per Segment Constant Currency (2019-2020)
Retail: -12%
Trade Sales: +14.4%
Mail-Order: +9.3%
Excerpts from the CEO:
"We believe our IP to be among the best in the world.
The Warhammer settings are incredibly rich and evocative backdrops. They're populated by more than three decades of fantastical characters and comprise of thousands of exciting narratives. We are committed to making it easier than ever for people to discover, engage with and immerse themselves in our IP. Aided by a small, senior team we have already begun to find new partners, and new ways to help us bring the worlds of Warhammer to life like never before. Together, we'll continue to explore animation, live action and more. We'll present the very best aspects of our rich IP, delighting audiences while always ensuring we do no harm to our core miniatures business."
Yearly Review
Core Business
COVID-19
"As the pandemic developed in the year reported on, we assessed the potential impact on our staff, their families and our customers and closed the business globally on 24 March 2020. We could not guarantee that we could operate by following government guidelines. Most of our business is now recovering and some staff continue to work from home. There is potential for further disruption, so we will continue to monitor the impact and do what is necessary to ensure our staff, their families and our customers are safe. This is, and will remain, at the forefront of our minds.
I am not going to go into too much detail on the impact of COVID-19 on the business. In summary, after an incredible team performance, we only lost c. six weeks of sales and profit. Our retail channel was hardest hit and has taken longer to recover; fully adhering to government guidelines regarding the opening of non-essential stores. We initially claimed furlough relief and other governmental support, which we are in the process of repaying in full, where possible…."
Year to May 2020
"Wow, what a year! Despite the challenging backdrop, this was another record performance from the global Games Workshop team. We once again proved we could face any challenge head on. Well done to you all, thank you for your outstanding performance, commitment and resilience.
I am pleased to report a fourth year of record constant currency sales, profit and cash generation. This year proved how resilient we are and how robust the Warhammer hobby is. I thank our customers and our partners for their continued support during the year; more so in the final period, helping us deliver a record May after more than a month of global shut down."
Marketing
"As ever, when we say marketing at Games Workshop, we mean engaging, informing and inspiring our global community.
We continue to be customer focused, keeping them at the forefront of all we do and the decisions we make. In return, our customers have never been more engaged – reading and interacting with more Warhammer content, more often than ever before. Warhammer- community.com, the cornerstone of our online presence, had over 145 million page views in the year, more than 30% growth on the previous year. This is from over 8 million users, up almost 40% from last year. In the year, we further increased our social media presence with all of our channels growing.
We've also continued to support sales in our retail stores, with promotions, activities and seasonal themes. One of the most exciting of these last year was the Everchosen global Warhammer painting competition. Everchosen was the first of its kind and saw tens of thousands of Warhammer fans enter their lovingly painted miniatures at thousands of venues around the world, including at over 500 of our official Warhammer stores.
Despite the challenges and restrictions of COVID-19, the team managed to unite people around the world through the enjoyment and escapism that Warhammer brings. With physical spaces closed and events cancelled, they streamed content live to thousands of viewers every day. This culminated in the announcement of the new edition of Warhammer 40,000. The online event achieved 4 million reach in less than 24 hours, and saw Warhammer trend on social media and video platforms. At the time of writing, the Warhammer 40,000 trailer has been watched more than 2 million times. This was, by orders of magnitude, the most successful announcement in Games Workshop's history."
Media and Entertainment
"We have made some progress, as expected it is a little slower than I'd like – hey ho. We have signed the co-development agreement with Big Light Productions and are in the final stages of developing the project for the TV market: a story based on one of our most popular Black Library novel series, Eisenhorn. We are in discussions with other companies regarding other media projects, both live action and animation, all over the world. To help, we are strengthening the team by recruiting a few professionals from the media industry to assist with progress. It is truly an exciting time. I can't wait to see the outcome of this work.
Licensing
Our goal is AAA video games. We have signed multiple licences and we continue to negotiate many more, we will update you once they are announced. At the time of writing, we have 73 licences and are signing new ones every 2-3 months."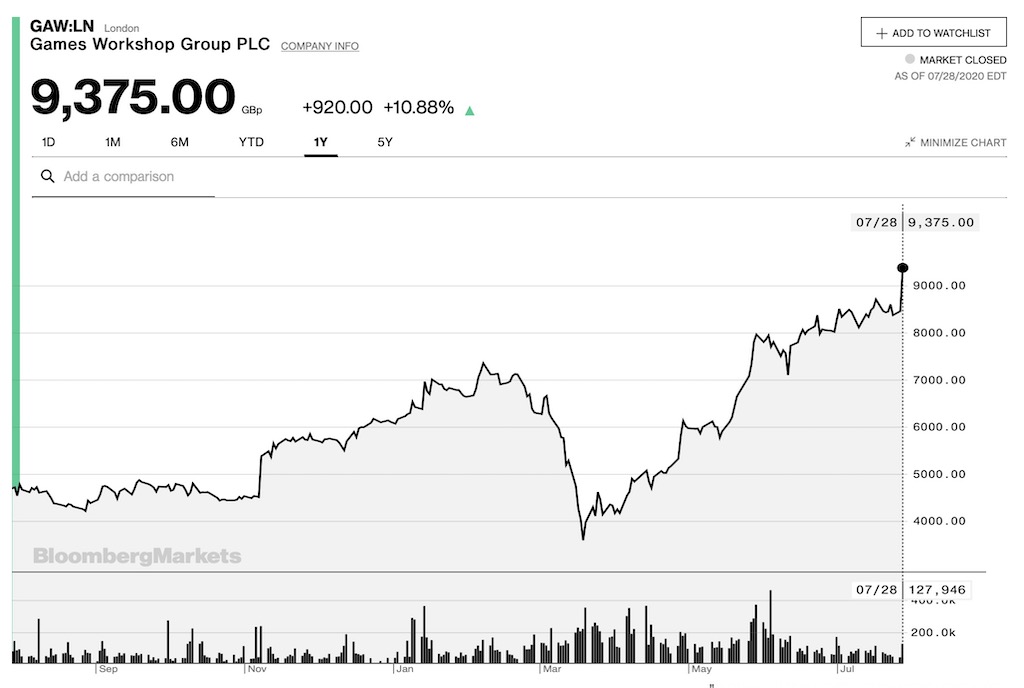 Games Workshop 12 Month Stock Price
It's been a good year for GW – that's four years in a row of growth across the board, even in the midst of a global pandemic.