Aeronautica Imperialis gets a new strike fighter, Blood Bowl gets a whole teamful of snotlings. You decide who gets the better end of this deal.
High-flying, heavy firepower is coming to the skies above the battlefields of the 41st Millennium  in the form of an all-new ground attack aircraft, the Avenger Strike Fighter. Armed with avenger bolt cannons, these new craft are winging their way towards Aeronautica Imperialis where they'll soon add their considerable firepower to your forces. Check 'em out.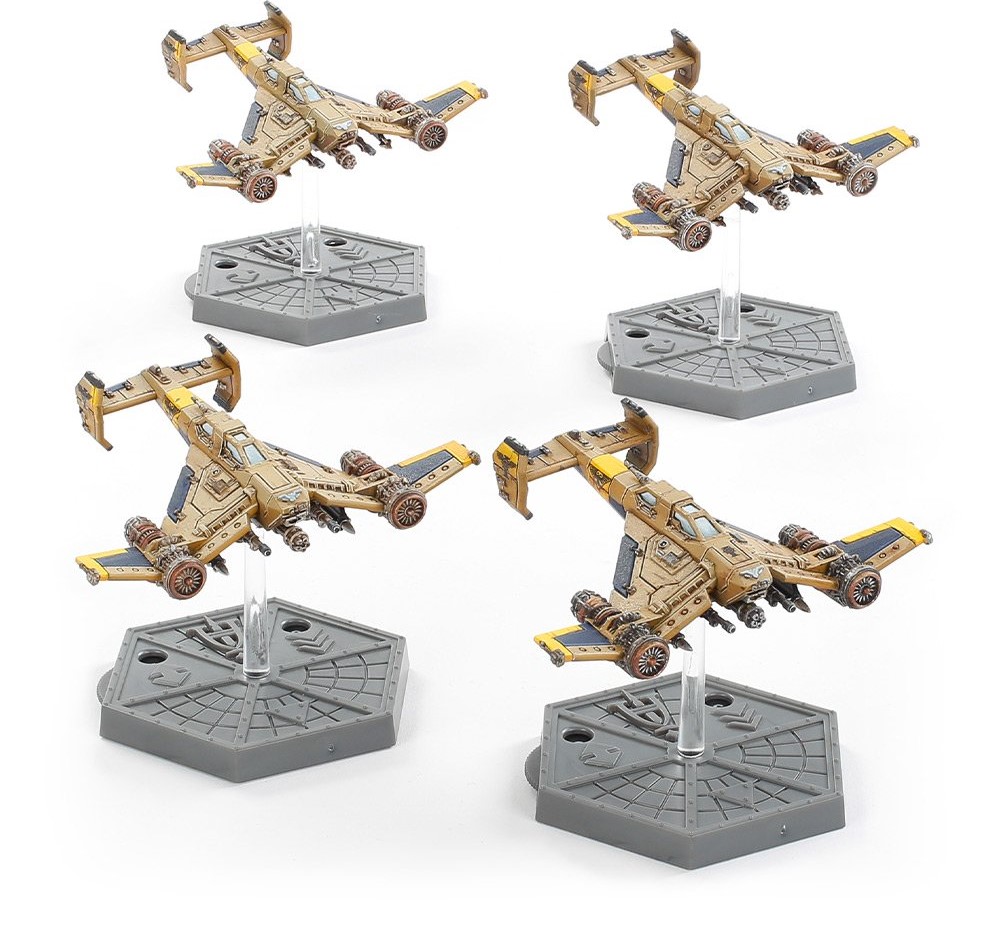 The Avenger functions as a ground attack aircraft, but with weaponry that's effective against aerial targets. The new kit, coming next weekend, contains everything you need to make four Avenger fighters, and has a variety of options for how to outfit them, with its optional lascannons, autocannons, hellstrike missiles, and skystrike missiles–so you'll always be ready for the mission at hand.
But Avengers aren't the only things roaring into glory this next weekend. Although with the Crud Creek Nosepickers, it's less roaring, and more, quietly snoring somewhere far away from where glory is, but there's room for everyone at the Blood Bowl Pitch.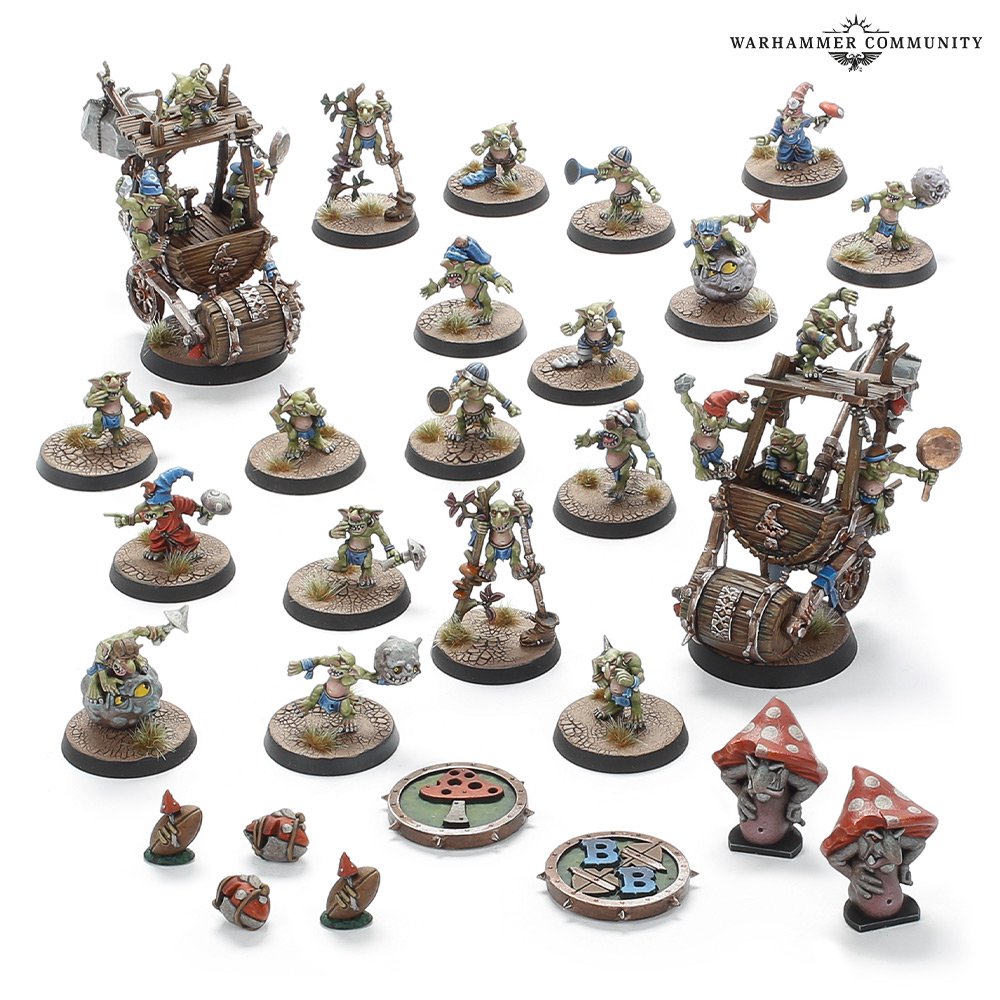 Especially for Snotlings. They're very small and don't take up very much space at all. But what they lack in size, they make up for in. Uh. Having mushrooms on the field? With their ramshackle vehicles, hopping foot balls, and a whole lot of heart. Not theirs–but someone's.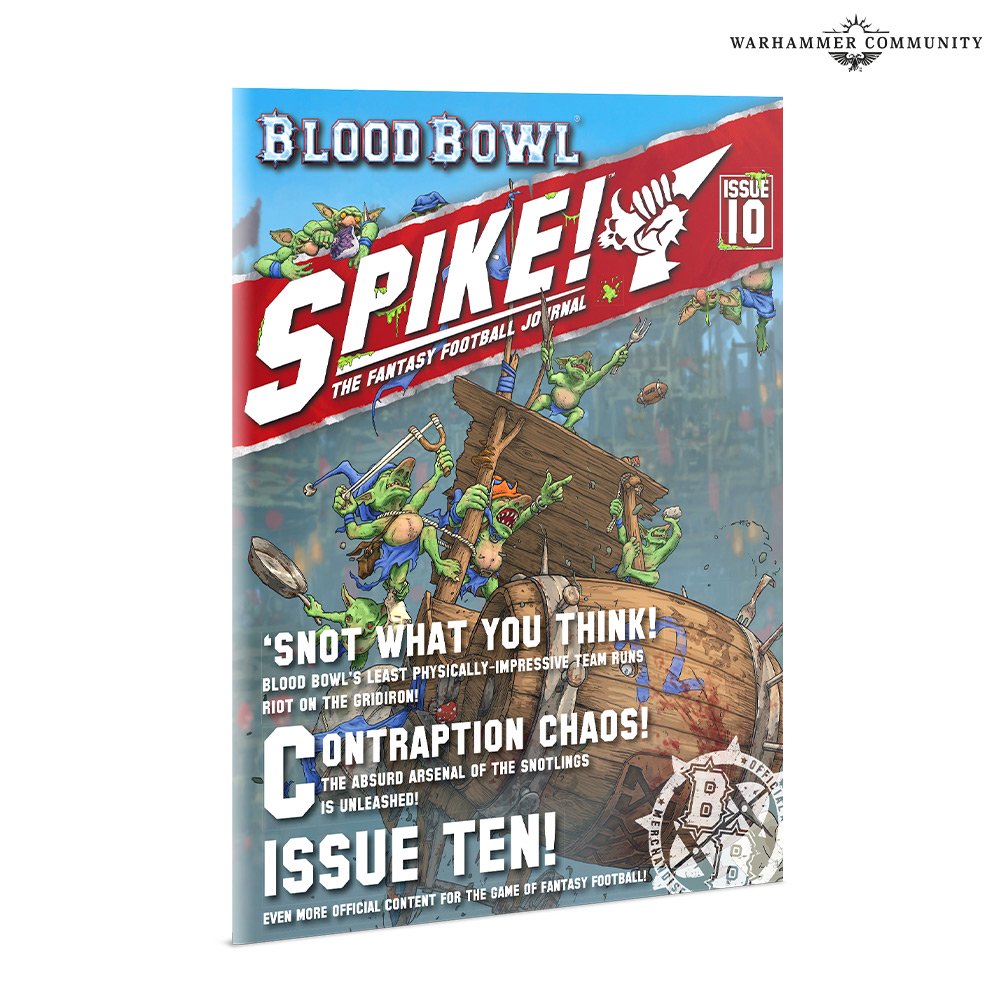 The rules for using a Snotling team in games of Blood Bowl can be found in Spike! Journal Issue 10. Along with all the Snotling stats you'll ever need, there is a history of the little green creatures in Blood Bowl, a look at some of their most famous teams, star player spotlights, and more. It's snot to be missed – get Spike! Journal Issue 10 in a standard 36-page softback magazine format and digital ePub editions
So whether you're looking to outfit your Aeronautica Squadron or for the ultimate Blood Bowl champions, GW has you covered next week!