Watch It Made: Converting a Tesla Model 3 Into a Pickup Truck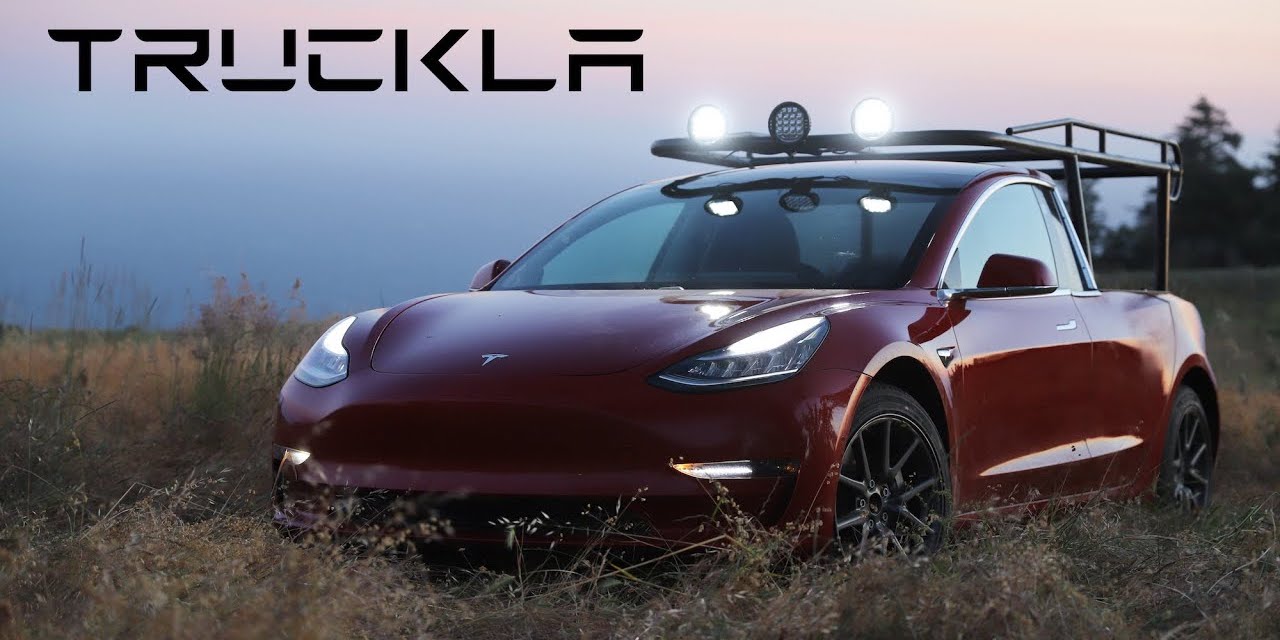 When you can't buy what you want just make it yourself – in this case that means heavily modifying a $40k electric car.

Simone Giertz is one of my favorite online makers – you may know her as the sh*tty robot lady. She's hilarious and she makes a lot of ridiculous things like a robot dad that will pat you on the back, the worst claw machine ever, a shrimp costume, and a coffee table made out of matches. Sometimes they're useful like a paper shredder shaped like a brain.
Last year she tore apart the back end of a Tesla Model 3 so she could have an electric pickup truck. This is not her first car project, but it is by far her most ambitious.
She had a team of others helping her accomplish the task which included removing the rear doors and modifying them, taking out the rear window, cutting part of the roof off, removing the trunk lid, creating a cab, and building a truck bed with a tail gate. And then there's all the weather proofing and paint – needless to say, it's a massive project.
This video shows the quasi completed, street legal Truckla. As you would expect, it turns some heads when it's out on the road. Admirers and confused folks alike pull their phones out to take photos and ask Simone a bunch of questions about conversions.
It can actually haul things…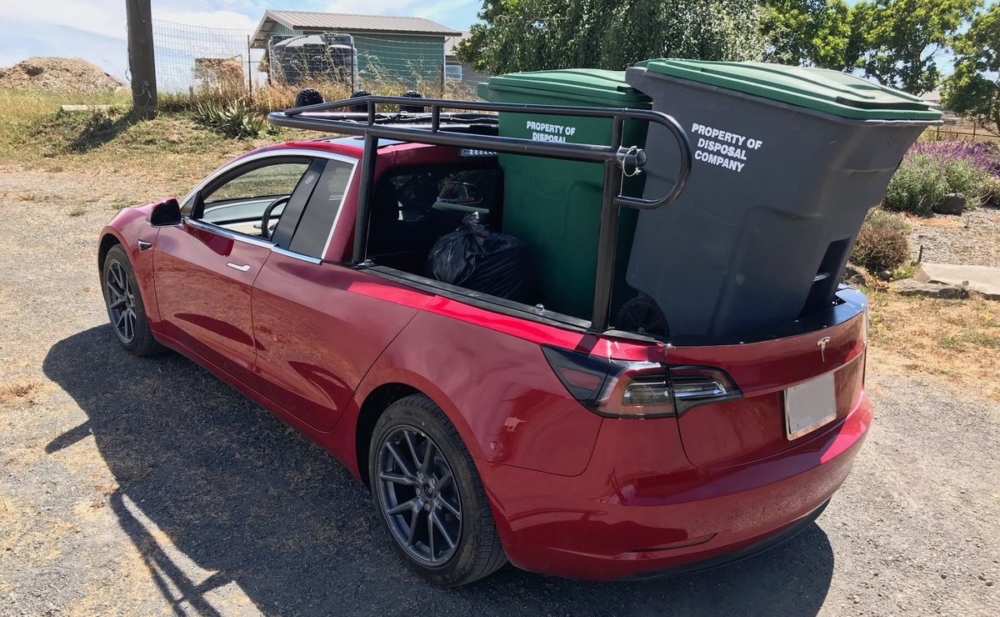 What is the strangest or most awesome car conversion you've seen?