Board Games: The Official 'Mulan' Game Is Not A Game Worth Fighting For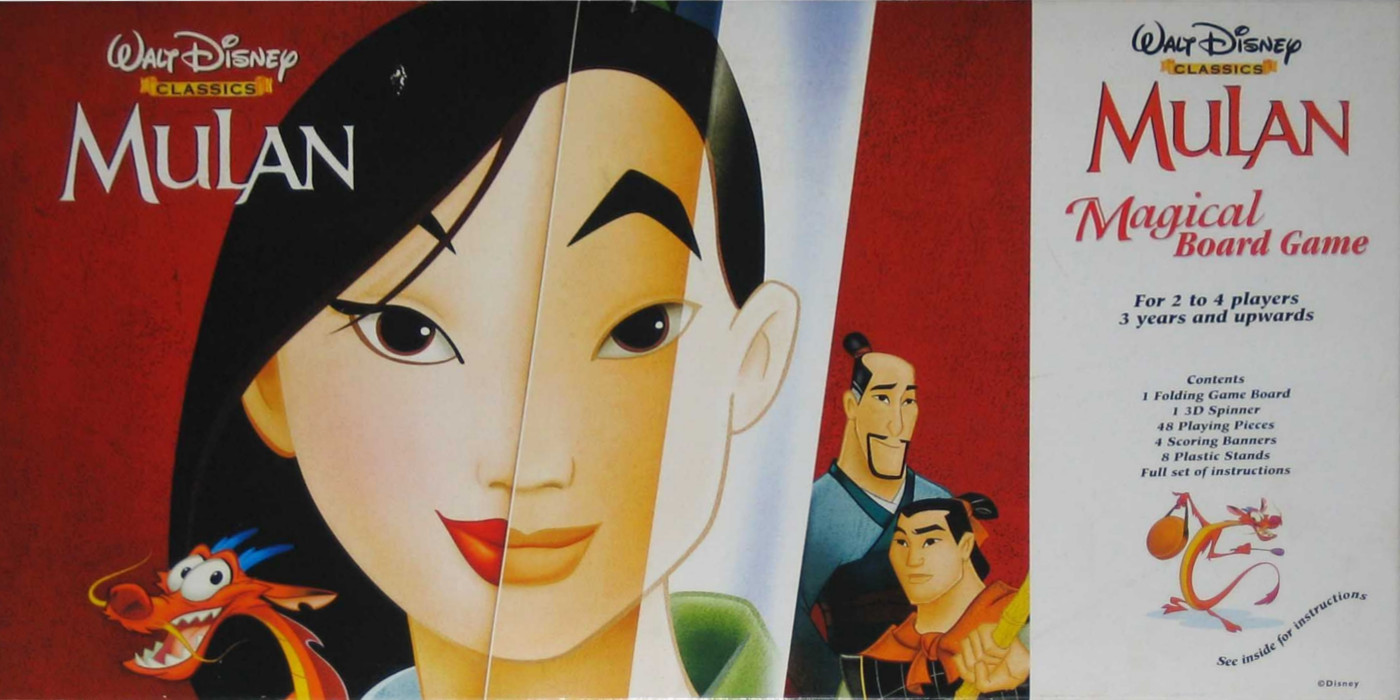 With the live-action remake coming out this week, today we take a look at a game which will not bring honor to us all.
Looking back, all of the Disney remakes have been pretty good. I mean, honestly, I'm easy to please. But I think we can all agree the Mulan remake looks like a reflection of who we all are inside. Assuming we're all martial arts masters and/or much more accurate representations of the source material, which were super badass to begin with.
You'll always be an accurate representation of the source material to me <3
Before this complete 180 degree turn, we had a much more lighthearted and child-friendly version with cranky ghosts and sassy talking dragons. And as part of the promotion of the purchase of the VHS in the UK, Disney released an officially licensed Mulan board game.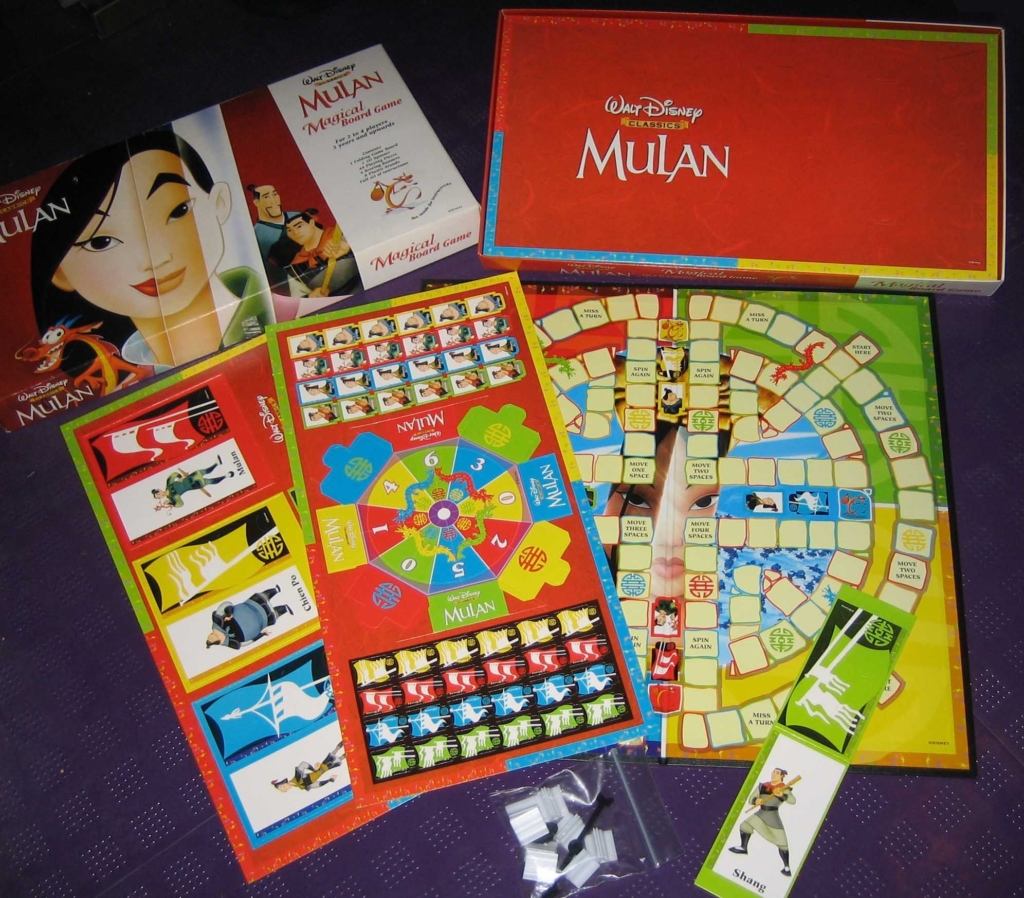 Let's cut to the chase, the game is something of a disappointment. The goal of each player is to move around the board, placing their character tokens around the board, then collecting their flags and returning to their starting position.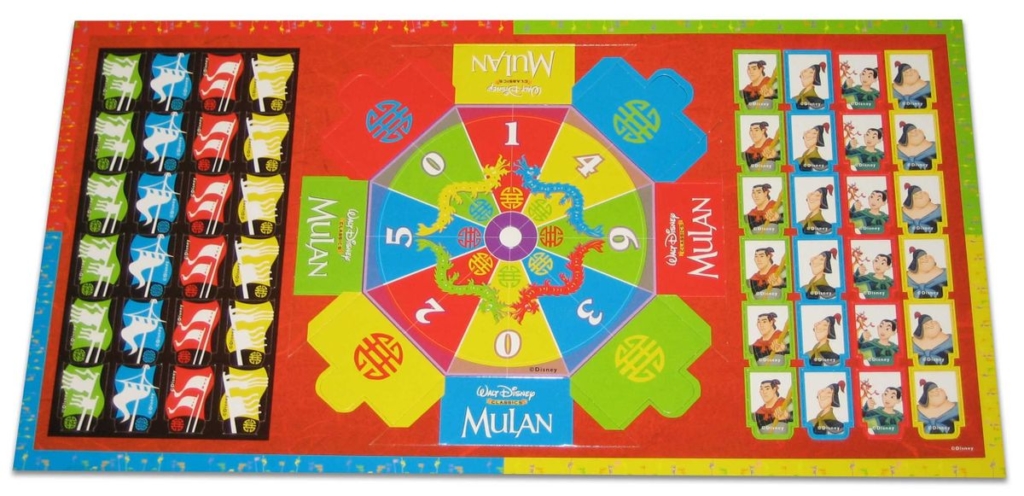 It's just a lot of spinning and moving and spinning and moving and spinning and moving and spinning and moving… There are a few special spots on the board, but that's about all you get to spice up this very dull experience. But, take a close look at the spinner. TWO of the spots are zero! A quarter of your turns are wasted! Super fun….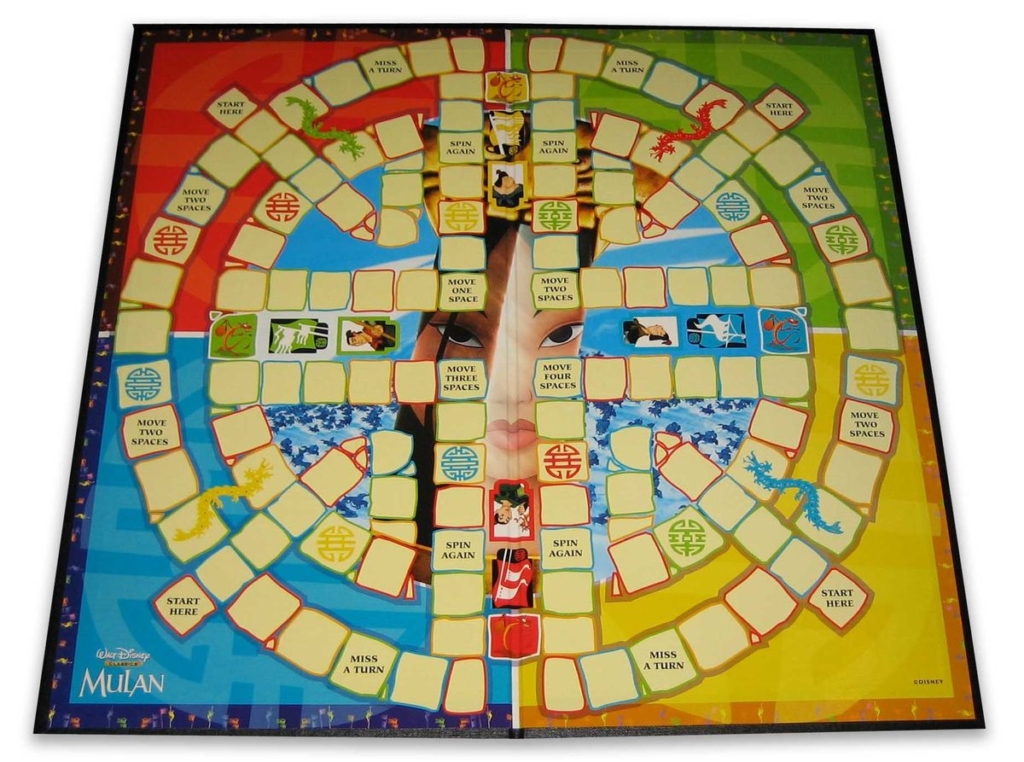 Credit where it's due. The board looks fantastic. Even though it's very simple, I really like the design of the route through the board. It's vaguely reminiscent of a Chinese imperial seal. But considering that's about the only positive I can say about this dud, that's not much to save it.
Considering this is an officially licensed Disney product, it's surprising this would be such a letdown. I mean, you wouldn't think Disney would release a game based on their movies if it weren't good, right?
Subscribe to our newsletter!
Get Tabletop, RPG & Pop Culture news delivered directly to your inbox.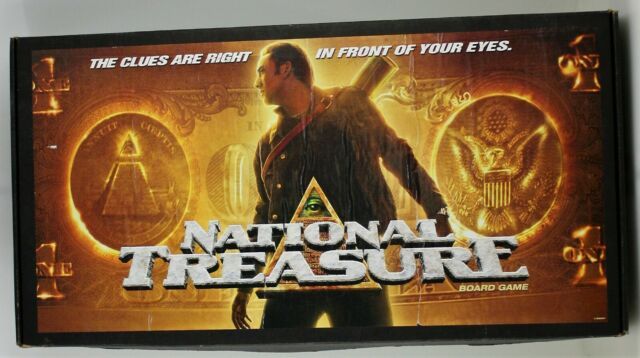 Oh….
Thanks for reading!