Fantasy Flight Games: Now Available – Arkham Horror Expansions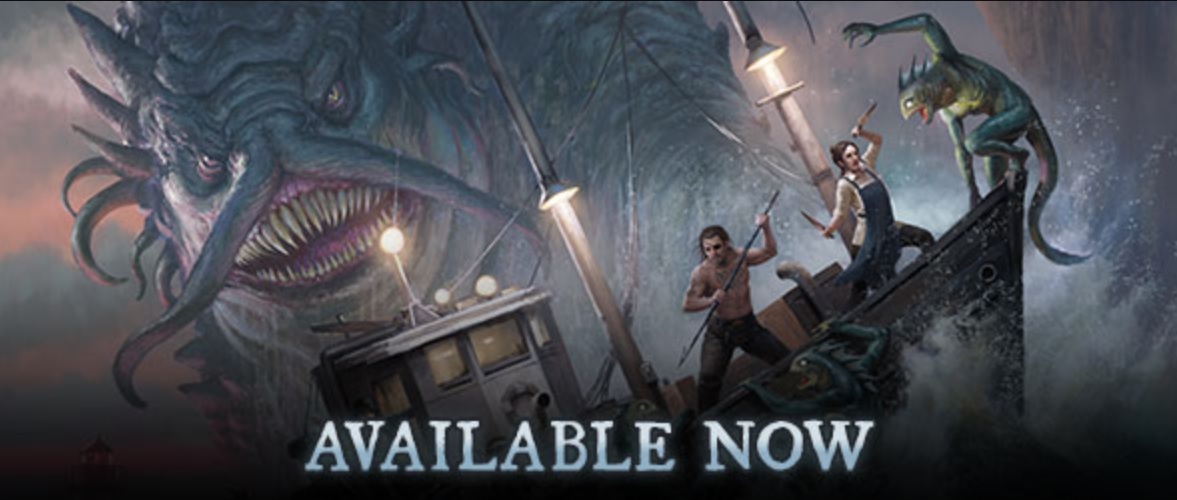 Wait… Arkham Horror the Card Game or the Board Game? YES.
via Fantasy Flight Games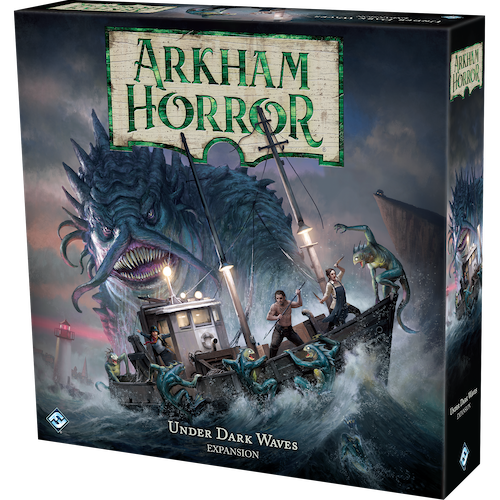 Cold salt waves beat on the New England coast and thick fog rolls in off the bay, obscuring the small fishing hamlets that nestle in the darkness. Dark things creep along the shoreline, strange lights glide deep beneath the surface of the Atlantic, and the pallid villagers go missing with disturbing regularity.
Under Dark Waves is a new large box expansion for Arkham Horror, taking your investigations beyond the town of Arkham to the other ill-fated towns of Massachusetts. Two new double-sided tiles bring Kingsport and Innsmouth to vibrant life, while eight more investigators arrive to join your party, ranging from a drifter like "Ashcan" Pete to a letter carrier such as Stella Clark. These investigators will have their work cut out for them with four entirely new scenarios pitting them against the horrors that lurk beneath the ocean waves. With over 150 encounter and event cards, alongside new assets, monsters, conditions, and the terror mechanic, Under Dark Waves boasts a vast undersea treasure trove, pulling you into some of the Cthulhu Mythos's most compelling tales.
This is not a standalone product. It requires the Arkham Horror Third Edition Core Set to play.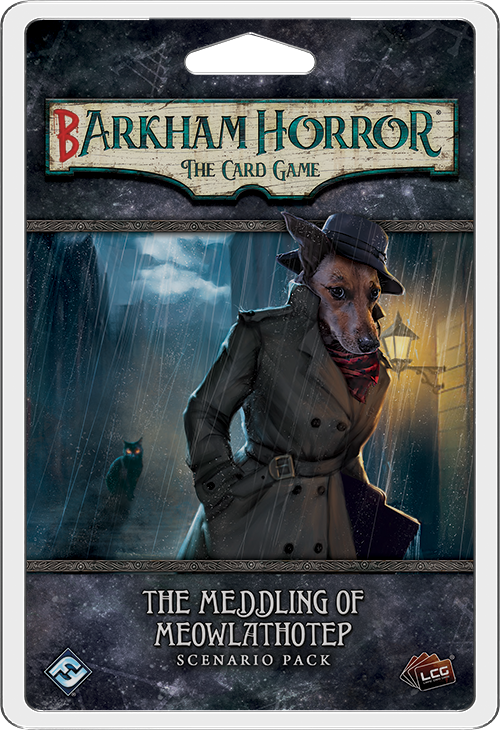 The fate of Barkham is in your paws. For real this time.
The fur will fly in Barkham Horror: The Card Game – The Meddling of Meowlathotep! Inspired by the 2019 April Fools article, this 100% real, playable standalone adventure gives players the chance to step into the role of canine investigators hot on the trail of a catspiracy. Dogs all across town report seeing strange, unnatural cats prowling around Barkham, and each day more and more pigeons are going missing. You've picked up the scent of something big, and once you sink your teeth into a story, you just can't let go. Perhaps if you investigate the areas of Arkham most plagued by these sightings, you can root out the cat‐monsters that dwell within and save your hoomans, your city, and the world.
This is not a standalone product. A copy of the Arkham Horror: The Card Game Core Set is required to play.
Barkham Horror is amazing. I already got my copy and I hope you get one too!
Subscribe to our newsletter!
Get Tabletop, RPG & Pop Culture news delivered directly to your inbox.