Goatboy here to talk about one of those little tweaks that will cause a big shift in the game for the better – CORE.
Goatboy here again and the biggest new bit of info we got this past week was the new "keyword" that I expect to hit the rest of the armies as soon as their shiny new codexes come out.  I am talking about how the new CORE keyword is going to show up and cause a small bit of havoc to the old standby builds.  I am sure GW saw a few games where each army had a Sky Shield with 3 Repulsors sitting on top taking pot shots at each other.  Overall I am excited about this little change because again it is something I didn't really think about along the same lines of changing damage on weapons.  It is one of those small little tweaks that will cause a big shift in the game for what I feel will be the better.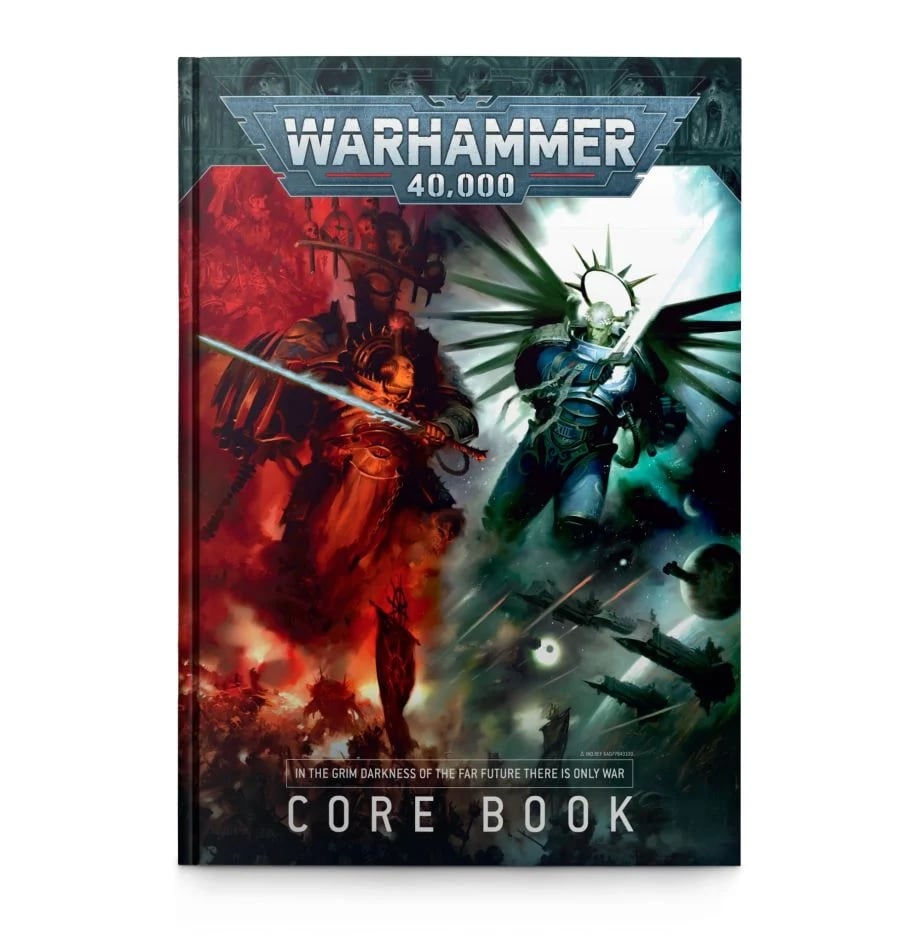 I always disliked how Auras worked in 40k.  I think the idea of a AOE like function was neat but with so many units and abilities it started to become a little bit too much.  You could see this especially in the Marine like armies.  Chaos had some insane stuff like 2+ hitting Lord of Skulls that reroll to hit and had a reroll wound on top of it.  You had Marines utilizing it on a lot of other units too that most likely should have never had an almost guaranteed hit ability.  You mix that in with a locked in flat -1/+1 modifier set in 9th edition and you start to see how causing too many things to activate off of Auras might be too good.  Thus adding in a small Keyword to help curtail some of this is most likely going to be a good thing.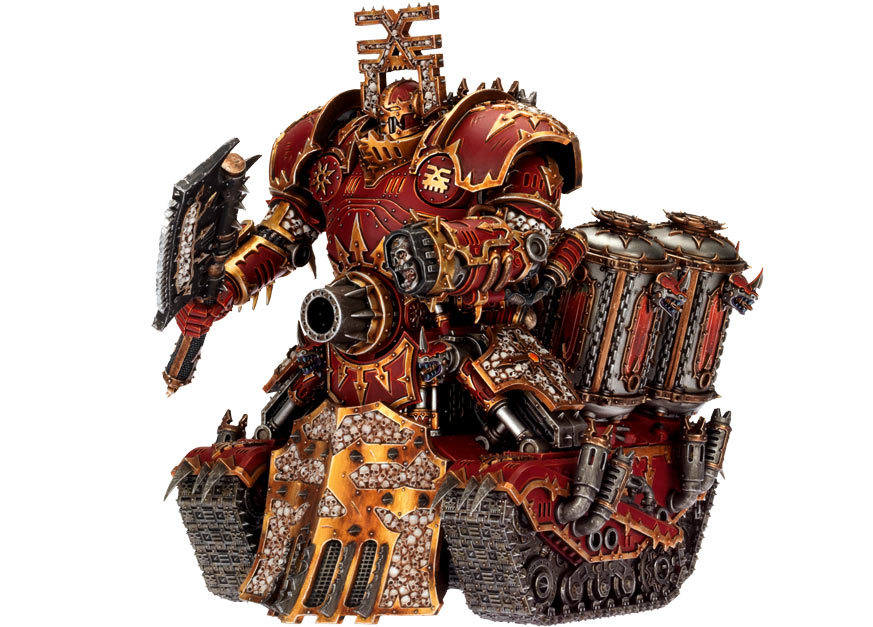 Guilty as charged…
It also means that units they want to keep cheap but not get affected by all the extra rules could also lose this whole – core – option.  We all knew how annoying Centurions were in the last edition – but what if they didn't get the Core keyword?  We have already seen how beyond the Aura changes the addition of CORE to Stratagems will also show up.  This is a much easier way to allow for some specific Strats to work on units and allow for GW to not have to do some kind of weird FAQ, rewrite etc – and instead just say only "CORE" get this.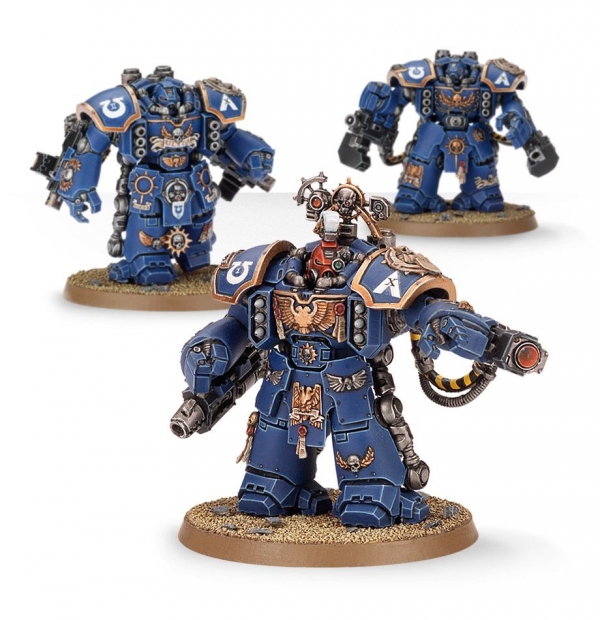 Ok, maybe we were just a tad OP
I know GW said that it isn't only locked into the Troop choice so I expect it to be more locked into a set of units that are ok to have these rules affect them.  For a bit they tried to use the keyword Infantry to do some of the same stuff and it is still something I wonder could have been used to be more elegant – but again we don't know how many things will have this CORE option.  I expect Chaos to have this show up as well as while they still have some separation in their armies (Daemon Engine, Daemon, Marks, Renegade status) they could use this to elevate some of the annoying characters that seem to never miss.  I will be sad to see Daemon Princes no longer hitting on most of their 7 hits.  They could also just say Chaos doesn't get Legion Traits on all their stuff and CORE doesn't matter to them.  Will just have to wait and see how Death Guard end up looking at the end of the year.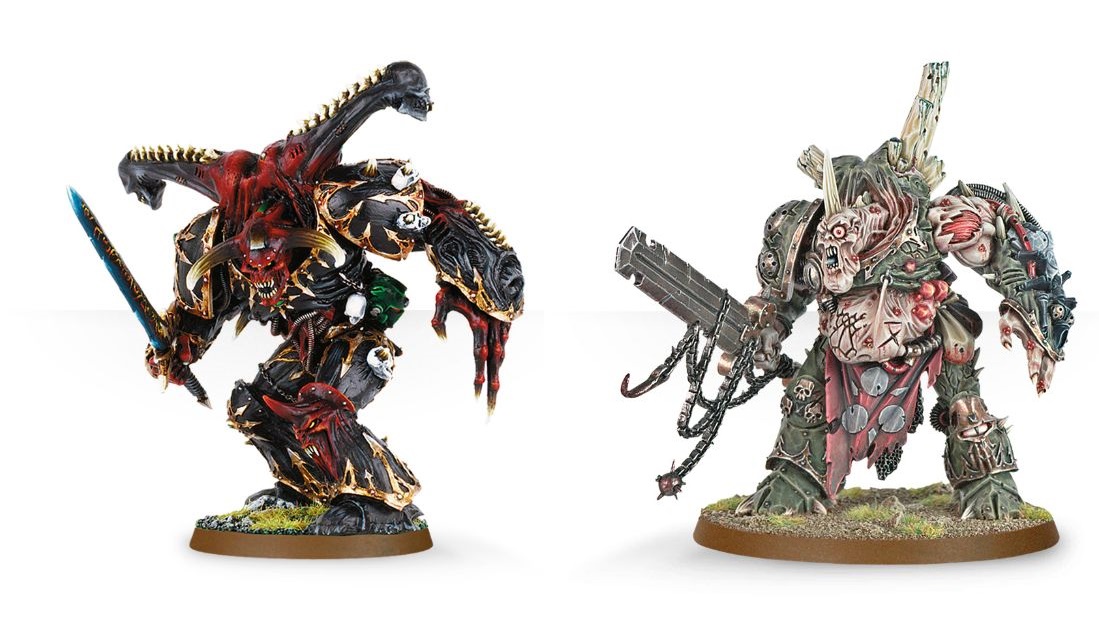 What the heck is a miss?
Chatter I have heard is that a lot of these Aura abilities are getting CORE.  Litanies with the only "CORE" option sounds amazing – and especially since the HQ's themselves won't get any of these sweet Auras.  It does mess with my White Scars army – but I think this is fine as we just look at the basic bodies are there to get the job done and the leaders are there to tell them what to do.  Heck as long as I keep just going into a boots on the ground type of army I should be fine.
I really like using Keywords to help separate options.  I think it gives the rules write a lot better of a chance for balance.  I am fine with powerful abilities and stratagems – they just shouldn't be allowed for every unit – especially these armies with 90+ units available to them it gets really hard to truly keep it balanced.  Heck there is a ton of stuff in this game if they lost their reroll all parts would be a huge factor into making troops/basic bodies back into the game.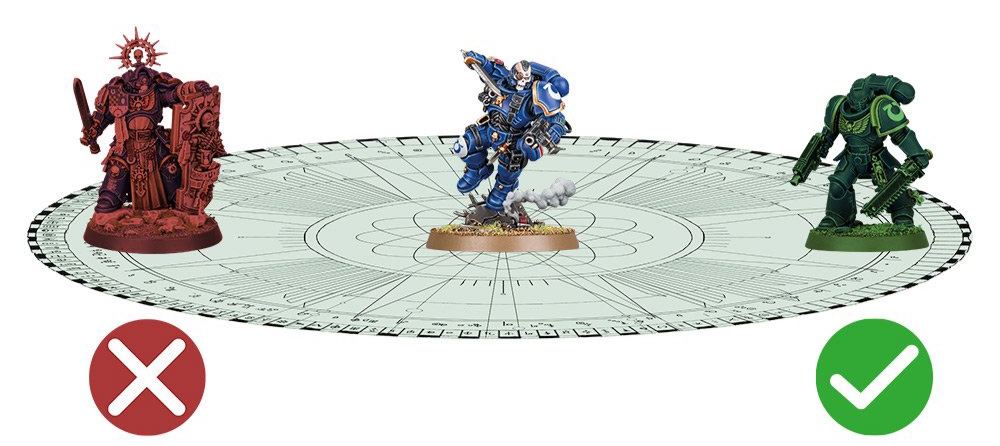 Are you excited to see what is going to get CORE?  Is everyone going to have all their Auras changed?  Are we going to see rerolls just limited or other Auras too?  It just an interesting idea and I hope we see more in the coming weeks as we wait for these dang new books to come out.
Do you think we need to have more Keywords like this?