HeroQuest: Funding Goal Reached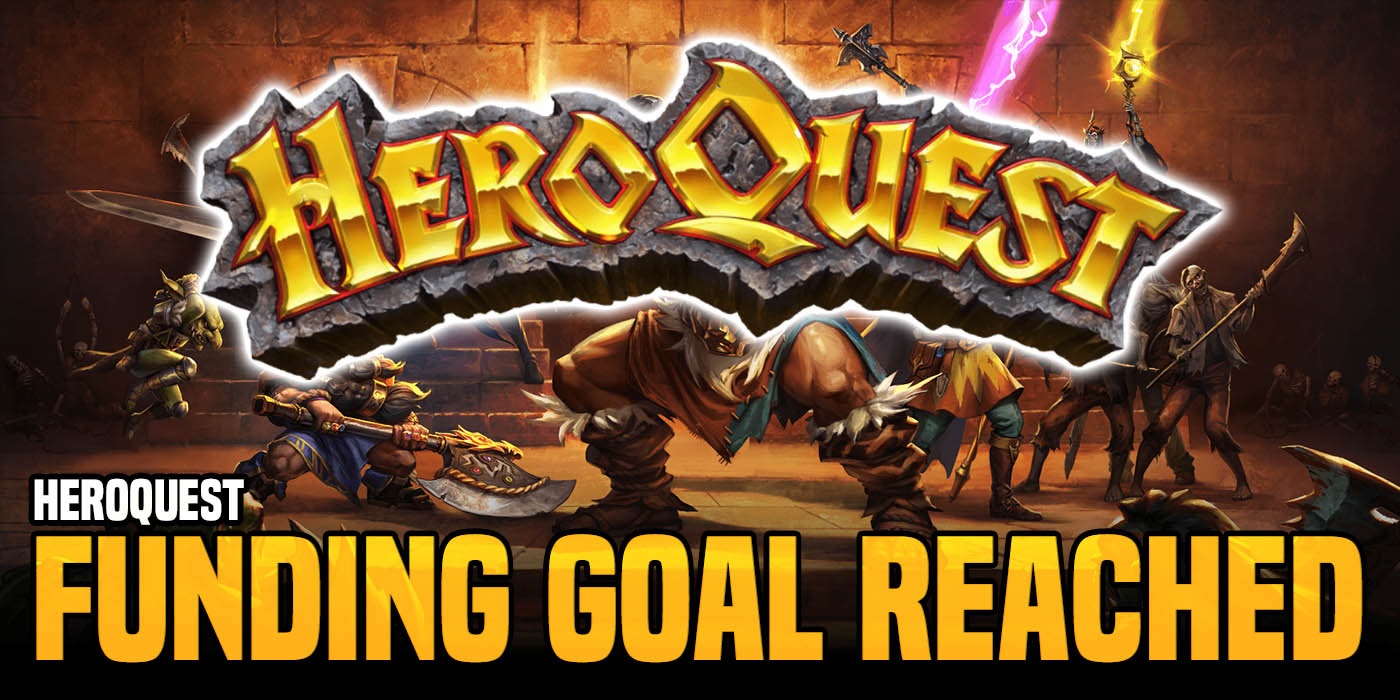 In what should be a surprise to no one, HeroQuest has already hit it's funding goal with 44 days to go. It's Stretch Goal Time.
If you missed the news, HeroQuest is BACK. Hasbro launched a funding campaign through their Hasbro Pulse Crowdfunding Platform. I'm not sure if this was a test of their platform or a test to see if there was interest in this particular product but either way, I think Hasbro has a hit on their hands judging on the response so far. That and the fact that the funding goal was hit within the first 24 hours: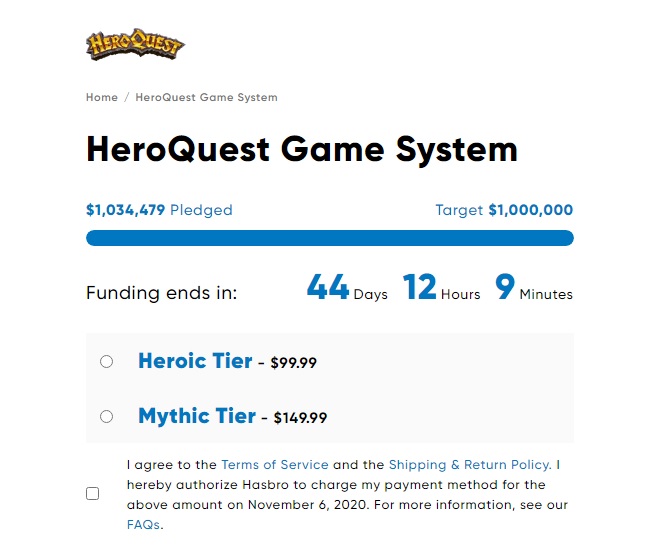 Screenshot taken September 23, 2020
That's the funding as of the time of writing this article. It's probably gained even more funding since that screenshot was taken. We already showed off a bunch of the new, fantastic sculpts of the miniatures. But here's a few more looks just cause they do look great: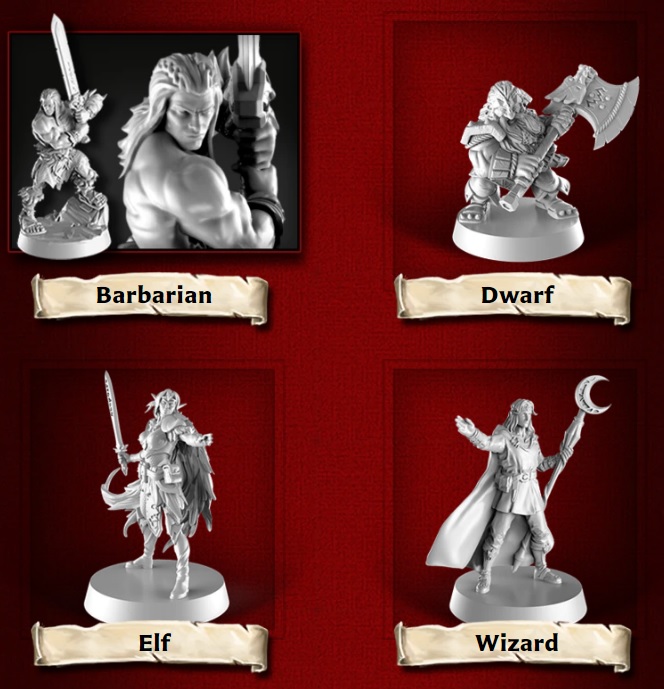 Clearly, these miniatures are inspired by the old school miniatures from the board game classic. But they have been updated and stylized with a more modern slant. They have a ton more detail and are technically big improvements over the originals.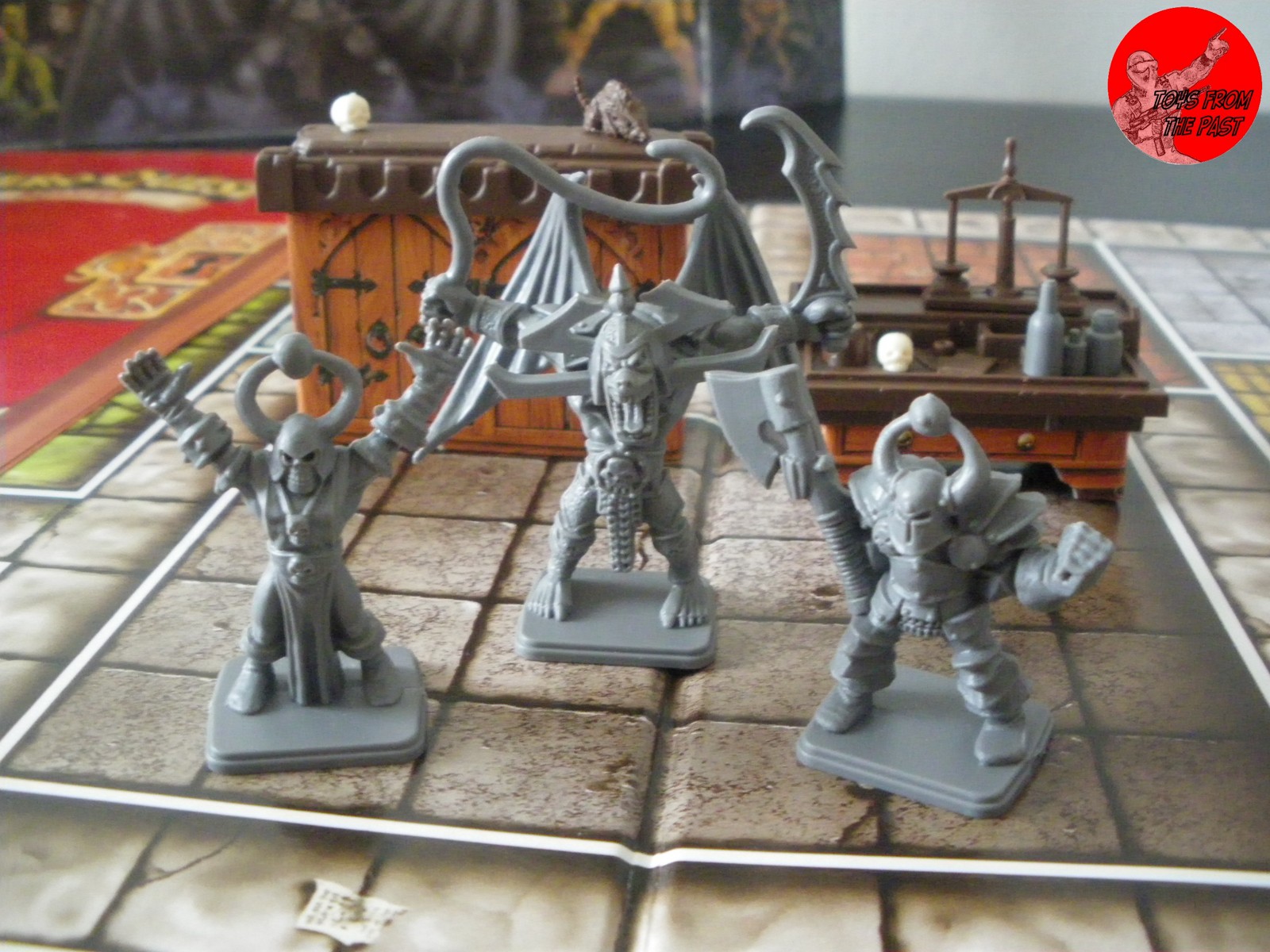 Keepin' it Old School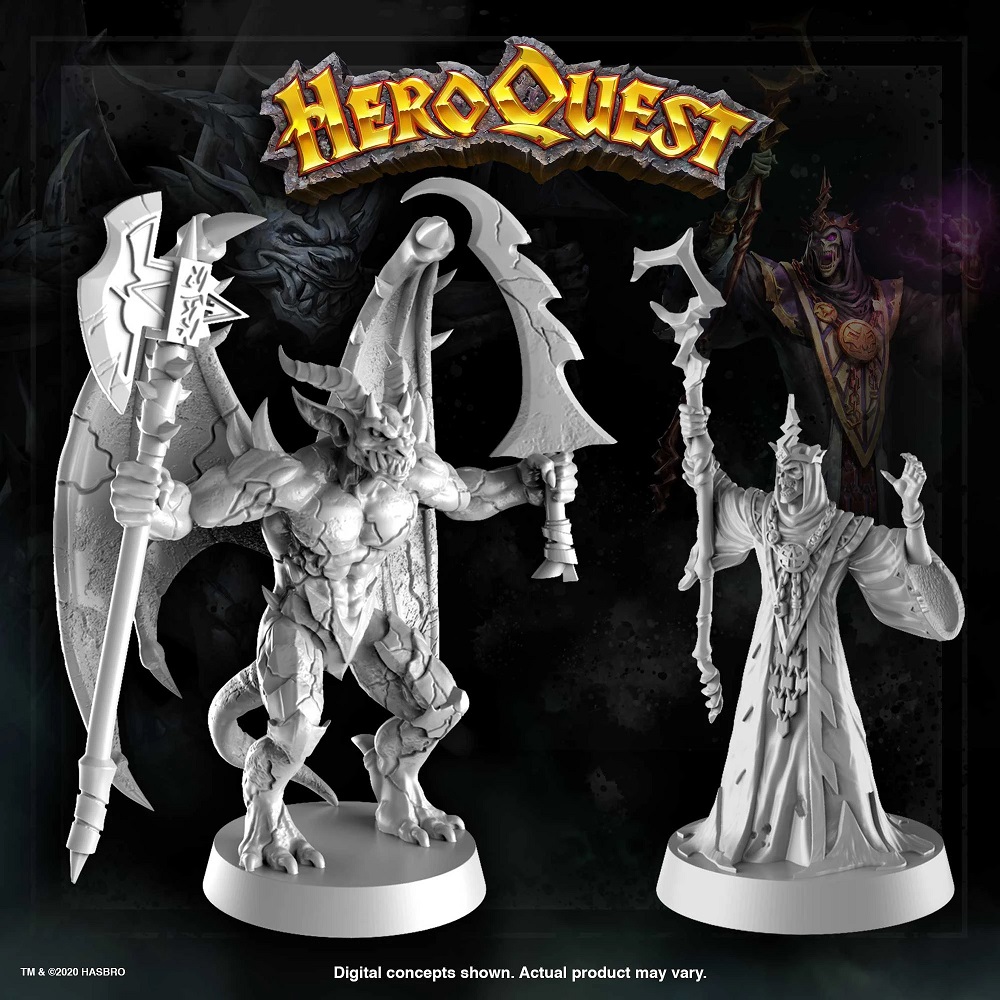 …but we make this look good.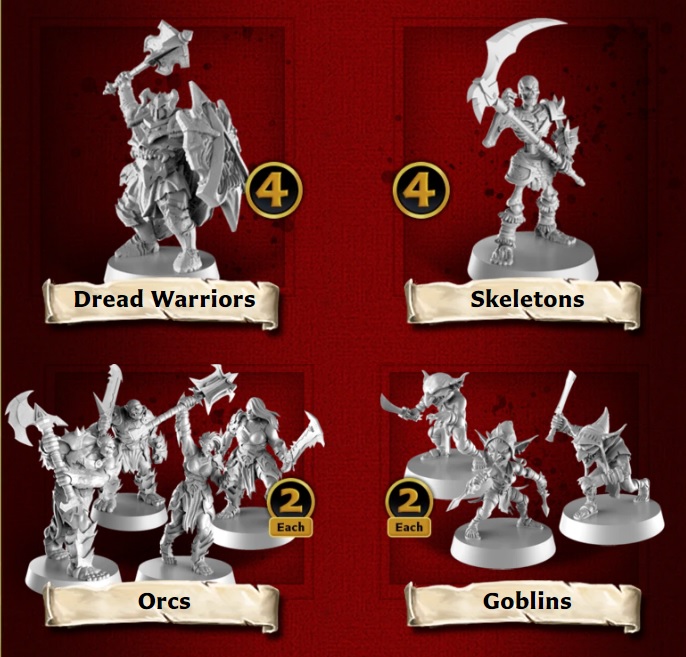 Sure, there is a charm to the old miniatures. However, these new minis have modern technology behind them. The baddies you'll be facing will have different poses and a TON more detail. It's a different type of style that fans have clearly responded to. Love it or hate it, back it or don't – it's already hit it's goal and it's on to the stretch goals now. Speaking of Stretch Goals…
Subscribe to our newsletter!
Get Tabletop, RPG & Pop Culture news delivered directly to your inbox.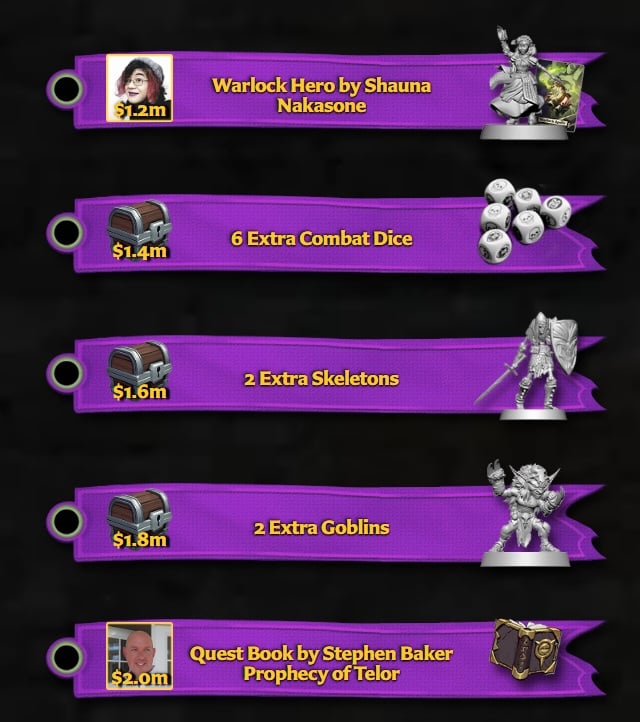 The first stretch goal would be the first major addition to the core game – a new Warlock Hero. I'm personally curious if we are going to also get a male/female version of this hero (it doesn't seem like it unfortunately) and if that would allow the game to support up to 5 players or not. If the core game remains the same as the classic, I'm guessing not as the game was pretty well balanced around a party of 4 heroes.
As for the next three upgrades – dice, extra skeletons, and extra goblins – those are really just extras. They do look like different sculpts which is a nice touch and you can always use more dice, amirite?! The "final" stretch goal is a Quest Book by Stephen Baker. Considering he actually worked on the first iteration of the game, I'd say this Quest Book could be worth the stretch!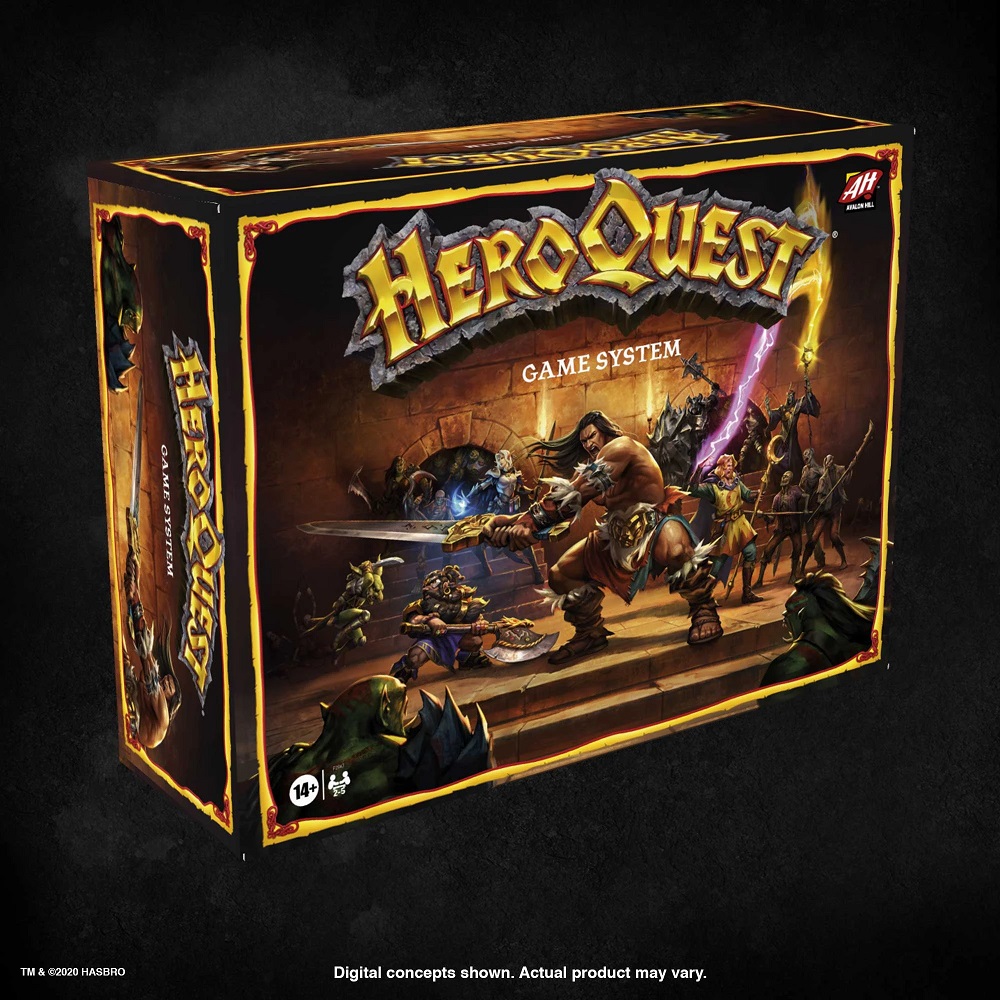 Again, you can pledge your support at two different Levels – Heroic ($99.99 USD) and Mythic ($149.99 USD). Considering the response so far, it's going to keep growing. It would be a shame if Hasbro didn't release this one to retail and perhaps other countries outside of North America (US and Canada).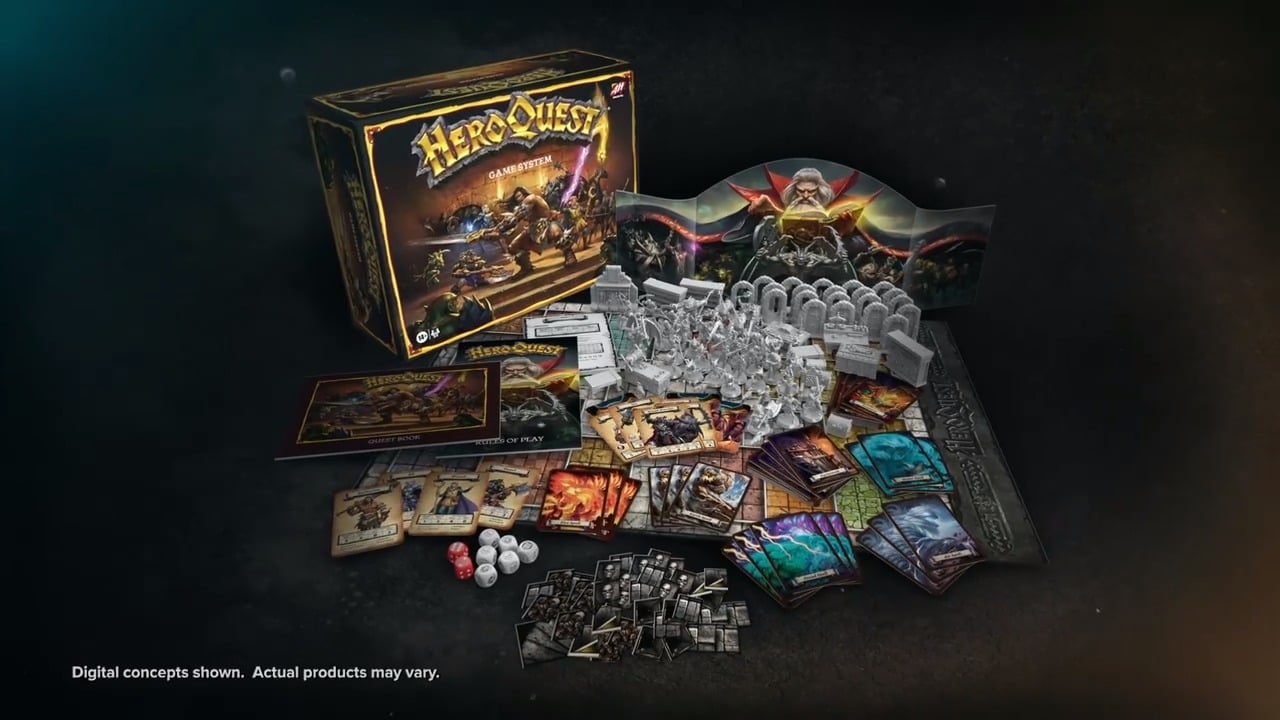 HeroQuest is BACK and FUNDED!