Lego: 1989 Batwing Makes Great Wall Decor After Its Built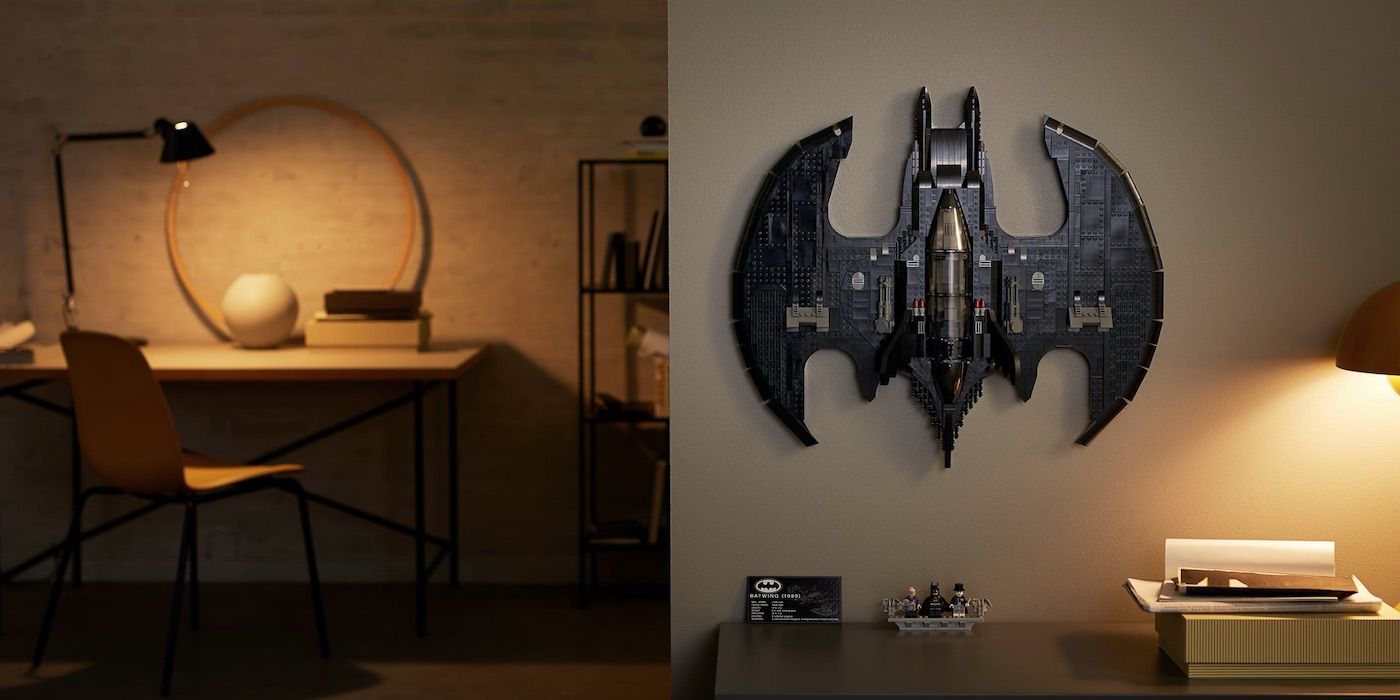 The '89 Batmobile got an awesome kit last year, now it's time for the other iconic transport – the Batwing.
This new kit has a lot of details straight from Danny Elfman's movie. It has a removable canopy that reveals a full interior, complete with instrument displays, and posable flaps. Included are 3 minifigs from the scene the Batwing appears in – Batman, The Joker, and Lawrence the Boombox Goon. The kit also comes with two display options – an angled stand and a special brick that allows for vertical mounting on a wall, which looks pretty dang cool.
1989 Batwing –

$199.99
2363 pieces
The iconic style of the Batwing from the 1989 Batman™ movie is enhanced by a sturdy stand, nameplate and 3 minifigures: Batman, The Joker™ and a Boombox goon.
Measuring over 4" (11cm) high, 20" (52cm) long and 22" (58cm) wide, the LEGO® DC Batman™ 1989 Batwing looks stunning on its stand and when attached to the wall.
Available November 1st