Lightning Fast Light Elf Infantry Invade Oathmark – Quick Review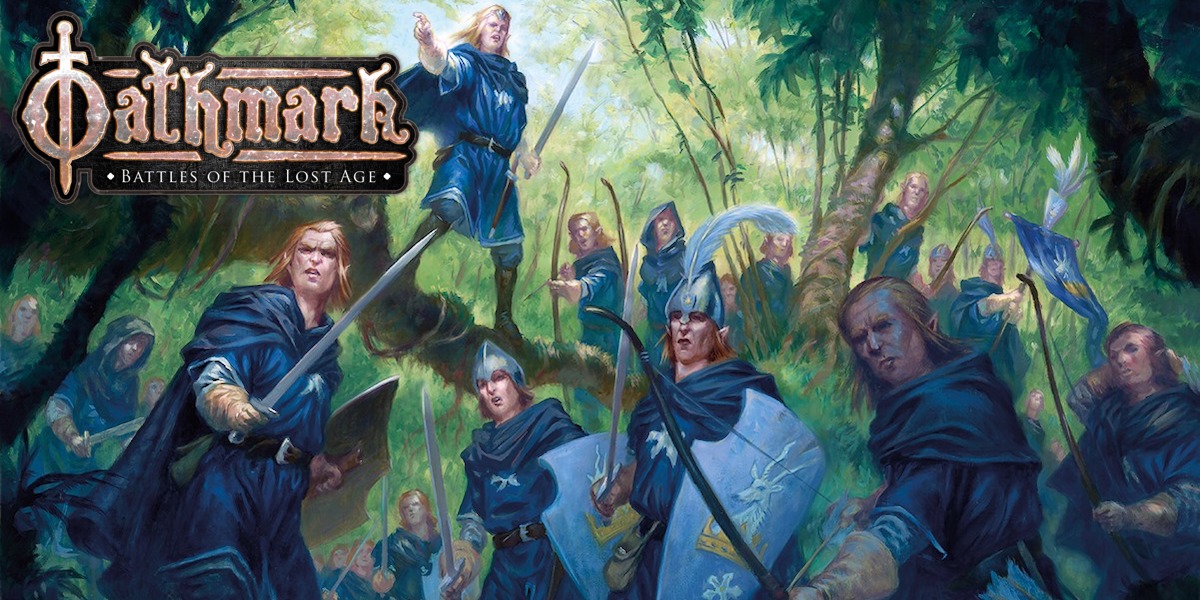 Let's look at the Elf: Light Infantry miniatures for Oathmark by North Star Military Figures. There are some really nice minis in this pack, and I do enjoy working with plastic. Now, let's take a closer look.
The Sprue
Below we have a quick look at the sprue. You have the option to build the whole unit as either Rangers (bows) or pathfinders (sword and shield). The box comes with 6 of these frames so you can make 30 miniatures. 30 miniatures give you enough figures to field a whole unit-and-a-half of full strength Rangers or Pathfinders for Oathmark. If you are into miniatures agnostic games too, these figures could find their way into any number of other systems too.
The First Models
To give the miniatures a try, I quickly built some of the figures. Below are images of those figures.
Overall, there are some really nice miniatures here.
Wrapping it up…
Hopefully, you enjoyed this very quick review of Oathmark Elf: Light Infantry. In this post, you saw the plastic frames of the models and some of the miniatures after I built them. I still have to get some paint on them, but I anticipate that they will paint up nicely. Personally, I really like the hoods and helmets with the face coverings. It gives a bit of a ninja or assassin feel to the miniatures that you can make with these miniatures. If a ninja feel is not your cup of tea, the unit comes with 15 heads per sprue of 5 miniatures. Only 4 of those heads on each sprue has their faces covered.
For a more in depth review of these figures along with kit-bashing and scale comparison photos, come on over to Must Contain Minis to take a deeper look.
Thanks again for joining me in this post.
Disclaimer: North Star Military Figures sent Must Contain Minis a box of Elf Light Infantry for review purposes. While I accept review products, I am in no other way compensated for my posts and reserve the right to give positive and negative reviews.

Read more about great Indie and Historical games on my site!
This story is a shortened version of an article that first appeared on Must Contain Minis. Over there, you can find the much longer review as well as plenty of articles about all sorts of miniatures games. You can also follow me on Social Media. I am very active on Facebook and share posts of a wide variety. I upload my best pictures to Instagram and am fairly active on Twitter.
My aim is to promote gaming with companies outside of those that already dominate the gaming market.
Subscribe to our newsletter!
Get Tabletop, RPG & Pop Culture news delivered directly to your inbox.