Magic the Gathering: WotC To Release A Walking Dead Set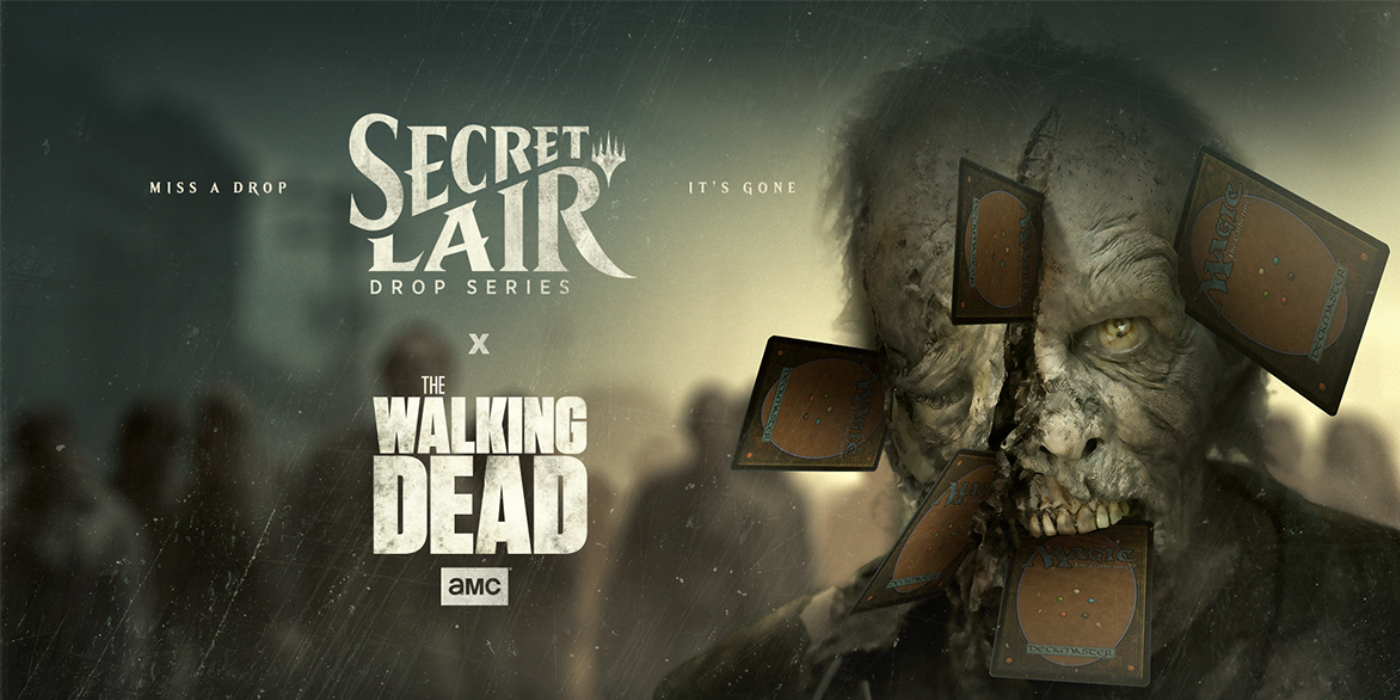 If you saw WotC trending earlier today, it's because they announced a Walking Dead crossover Secret Lair set, just in time for the finale weekend.
In a crossover nobody was expecting, or even necessarily asked for, Wizards of the Coast has announced a new Magic: the Gathering set: a Walking Dead secret lair set that will bring characters like Michonne and Negan into the world of Magic, as you'll see in the two preview cards spoiled below. The internet's reaction has been a wild one, though–for a while WotC was one of the top trending topics, as people took to the internet to wonder "wait, what? but like, the walking dead? really?" for hours while the news sank in.
I'm sorry, *Mechanically Unique Cards In Secret Lair Products*?!

Ugh. Just…ugh. Now we're back to: If they're good god help us, if they're bad fans are unhappy. https://t.co/Tyxl7nm4fb pic.twitter.com/w20tdpbbGc

— Evan Erwin (@misterorange) September 28, 2020
It's been a mixed reaction all around, it seems like. The announcement heralds 'mechanically unique cards' which means that the next time you sit down to play Canadian Highlander, you're probably going to have to deal with one or more of your opponents shouting "Carl!" as they play their mechanically distinct new heroes. Check out the announcement below.
via Wizards of the Coast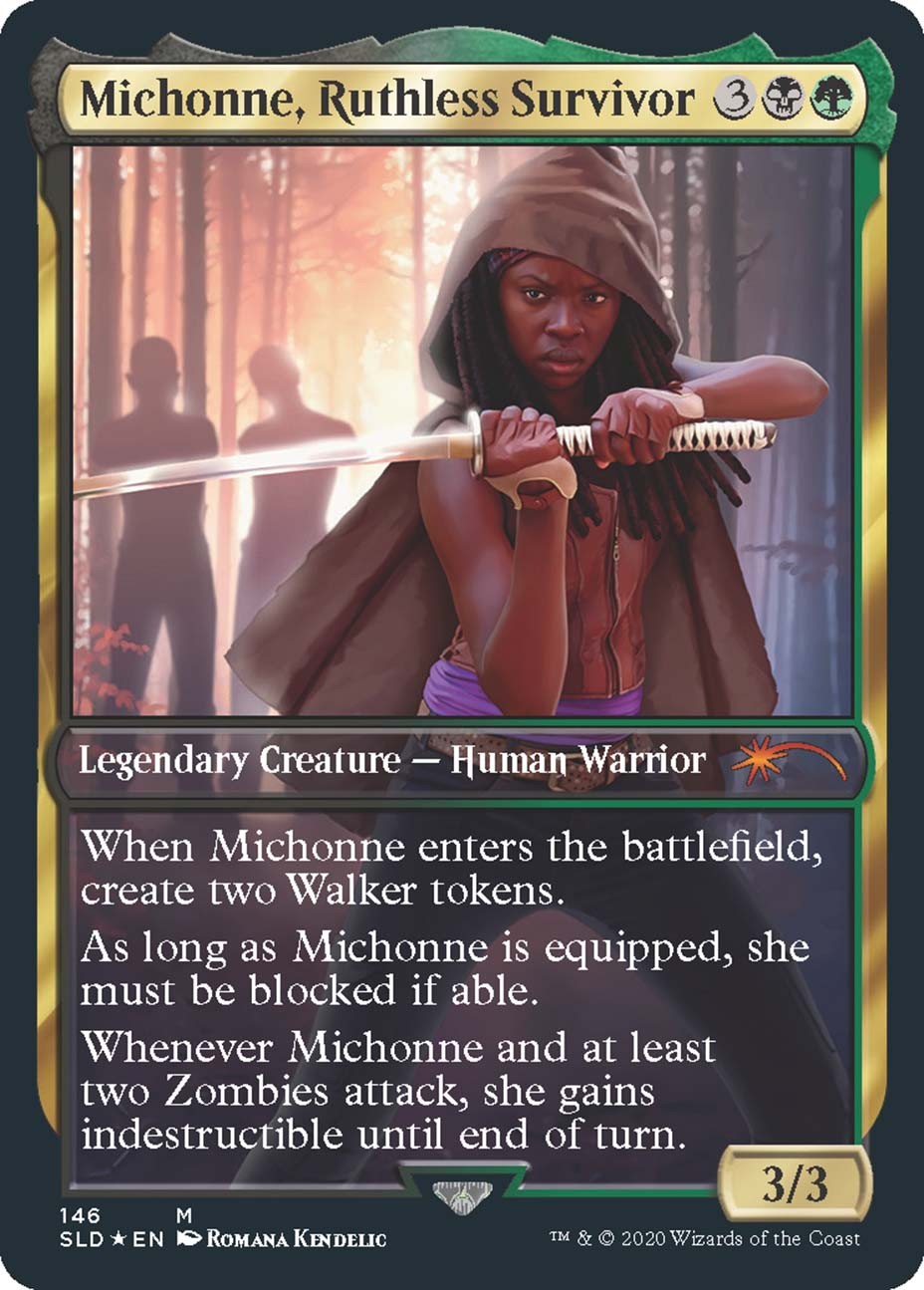 Secret Lair X The Walking Dead will be available for preorder October 4–12, with the cards to be printed and shipped after the preorder concludes. That means if you want them, you're guaranteed to be able to order the drop—but they won't stick around forever! The cards included in this very special Secret Lair drop will be completely new to Magic, depicting the iconic characters of the long-running and critically acclaimed TV series. These are mechanically unique cards that will be legal in Eternal formats. Commander players especially should look forward to bringing their favorite characters from The Walking Dead to life on the tabletop!

The October 4 release coincides with AMC's "We Are The Walking Dead Weekend," which begins with The Walking Dead Special Event: The Whisperer War Final Showdown at 9 p.m. ET/6 p.m. PT, followed by the premier of The Walking Dead: World Beyond at 10 p.m. ET/7 p.m. PT, and ends with a special episode of Talking Dead at 11 p.m. ET/8 p.m. PT. Fans of The Walking Dead and Secret Lair won't want to miss that very special episode of Talking Dead, as there will be an unboxing revealing the full contents of the drop.

Subscribe to our newsletter!

Get Tabletop, RPG & Pop Culture news delivered directly to your inbox.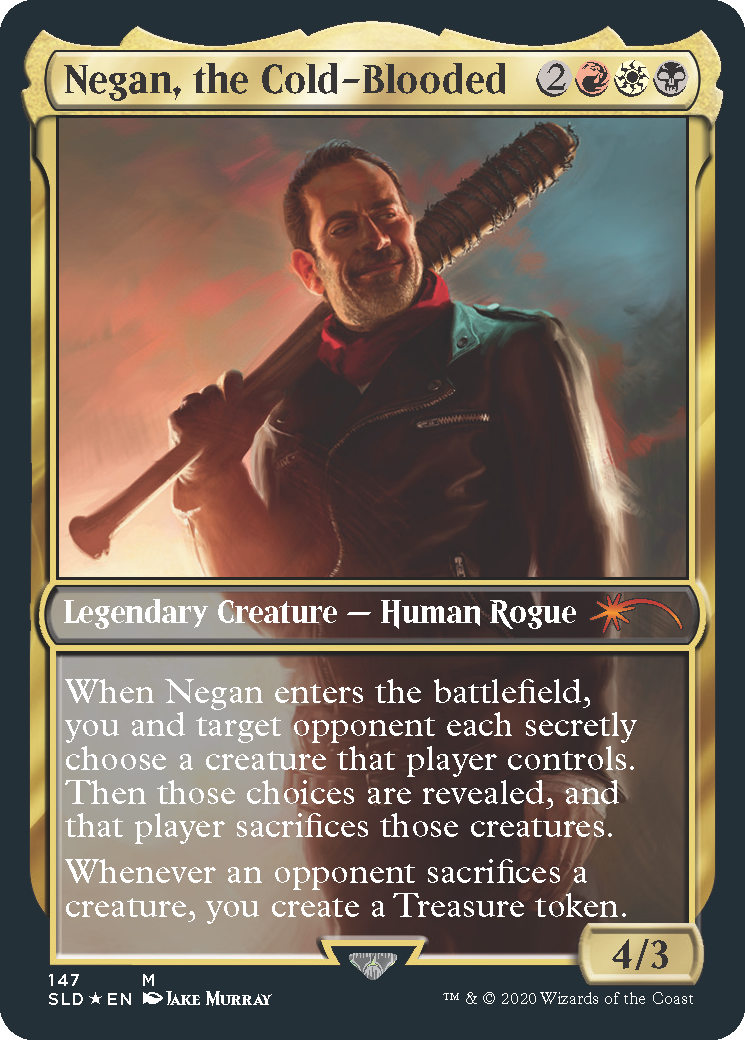 You can take a look at two of the characters above. We've got Mishonne, Ruthless Survivor, and Negan, the Cold-Blooded, both of whom can technically go and battle Godzilla now.
It remains to be seen what sort of reprinting/renaming the licensing deal WotC has with TWD allows for. For now, it feels like this is a very limited way to put these cards out, which has many folks clamoring for a pre-emptive ban, or at least hoping for renamable reprints…but, for now the Secret Lair set is up for pre-order October 4-12. So get ready!
What do you think of this new set? Let us know in the comments!