Marvel Crisis Protocol: A Look at Daredevil and Bullseye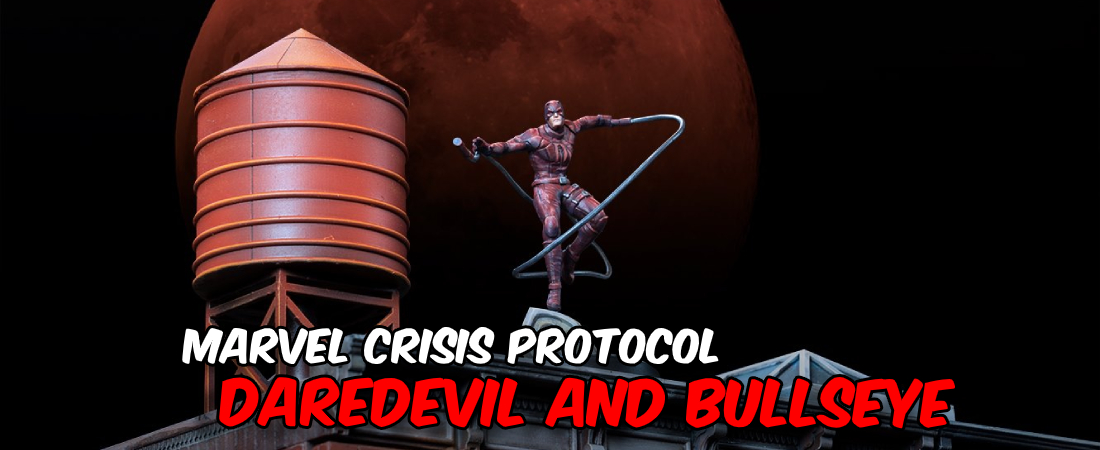 Hot off the Marvel Crisis Protocol presses, we're looking at the newly spoiled cards for Daredevil and Bullseye!
The models were revealed during the virtual Gencon event, but this is our first look at the rules for Daredevil and Bullseye. This box is expected to drop at the beginning of October.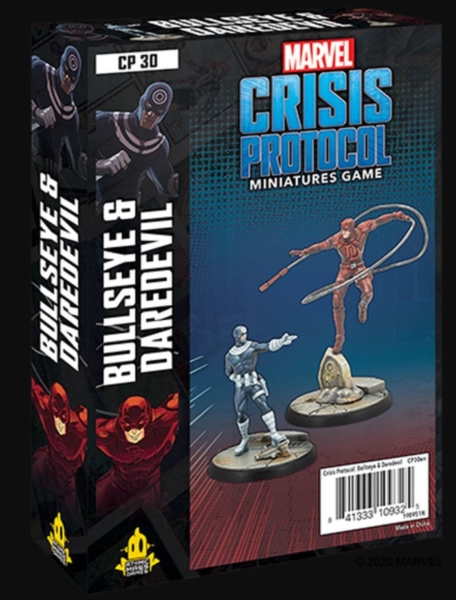 Daredevil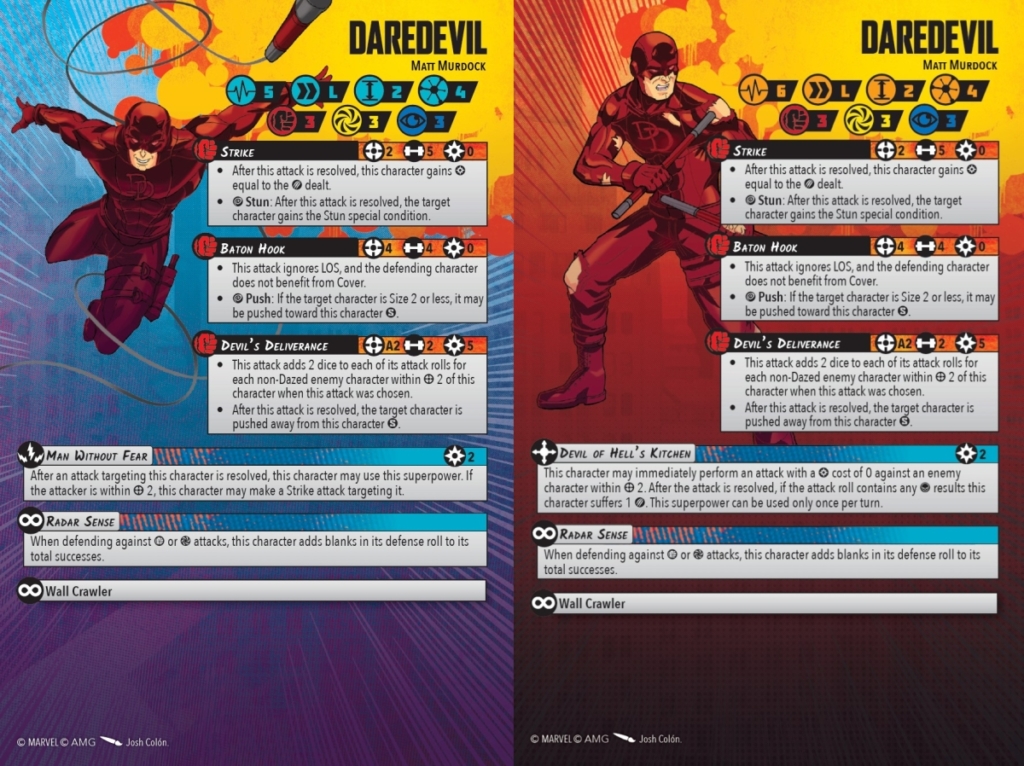 Daredevil is rocking a nice 'L' move and combined with Wall Crawler he'll be giving Spider-Man a run for his money. Other than the long movement, his base stats are pretty average with 3 Defense against all attacks. As fitting for this martial artist, Daredevil has 3 Physical attacks. The Devil's Deliverance attack is intriguing, an Area 2 affect(meaning it affects all characters within range 2) that adds 2 dice for every enemy around. Afterward, all characters are pushed away! Very nice for clearing off scenario point at the end of a round.
Man Without Fear lets you counter-attack after every attack, assuming you have the power and aren't knocked out. Daredevil also brings along a nice DEF bonus against Physical and Ranged attacks in the form of Radar Sense – letting you count blanks as a success. Lastly Daredevil trades Man Without Fear for Devil of Hell's Kitchen on his injured side, letting him get an extra Strike attack, but at the risk hurting himself.
Bullseye
Bullseye comes in at that nice 3 point spot in the roster. An overall average stat-line; 5 life, medium move, 3 defense all around. With both of his attacks being range 4 though, he's hopefully able to stay out of the fray and contribute from a distance. Throwing Knife is a solid basic attack, ignoring cover, generating power, and with a wild triggering Bleed. Pin Cushion is his stronger attack, again ignoring cover, and this time automatically causing Bleed. Pin Cushion also has Rapid Fire, letting you attack the same character twice – no wilds needed!
Hit and Run plays into his plan of avoiding the close-up fights – letting you attack then move away. I really like the idea of Bullseye starting his activation within 4 of an enemy. Attacking with Throwing Knives to build power, then using Hit and Run + Pin Cushion to attack 2 more times and move away. Lastly I Never Miss lets you pay 1 power after the attack is resolved(which is great) to deal 1 damage if that attack did none. I Never Miss is perfect for taking out that target with 1 or 2 health left – I really like this superpower.
With all of the powers and attacks that Bullseye wants to use, he's going to be a power hog. So look for ways to get Bullseye power and don't plan on him playing any Tactics cards for you. Overall I'm a fan of this ranged package – bringing some flavorful and effective rules to the table.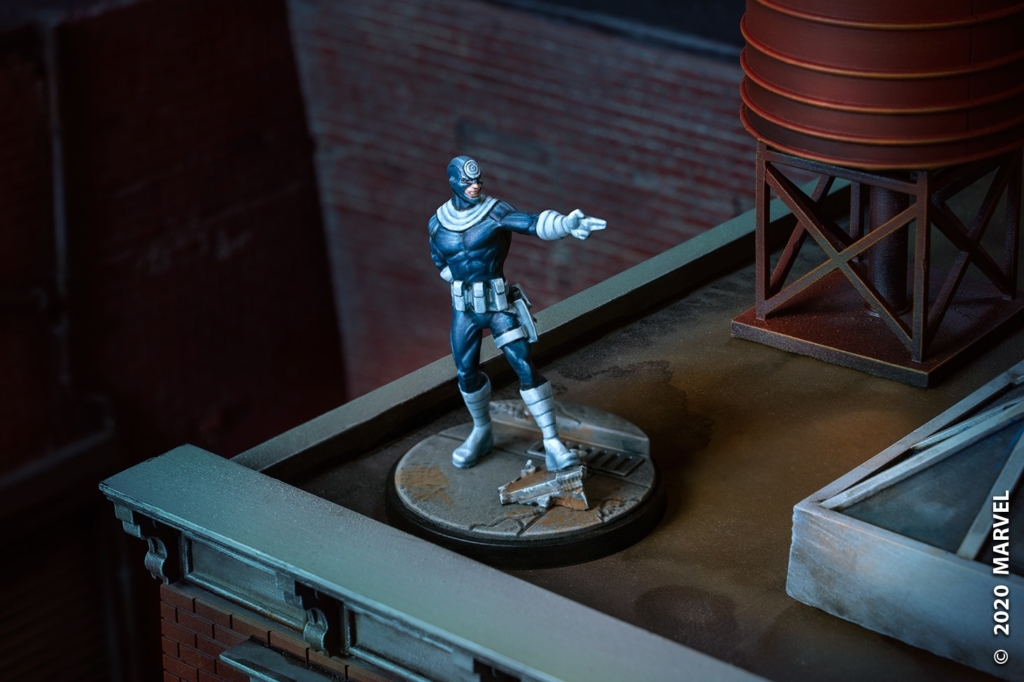 What do you think of Daredevil and Bullseye? Which do you think will see more table time?
Subscribe to our newsletter!
Get Tabletop, RPG & Pop Culture news delivered directly to your inbox.