Monster Fight Club: The Coolest Winter Gaming Terrain Heats Up Kickstarter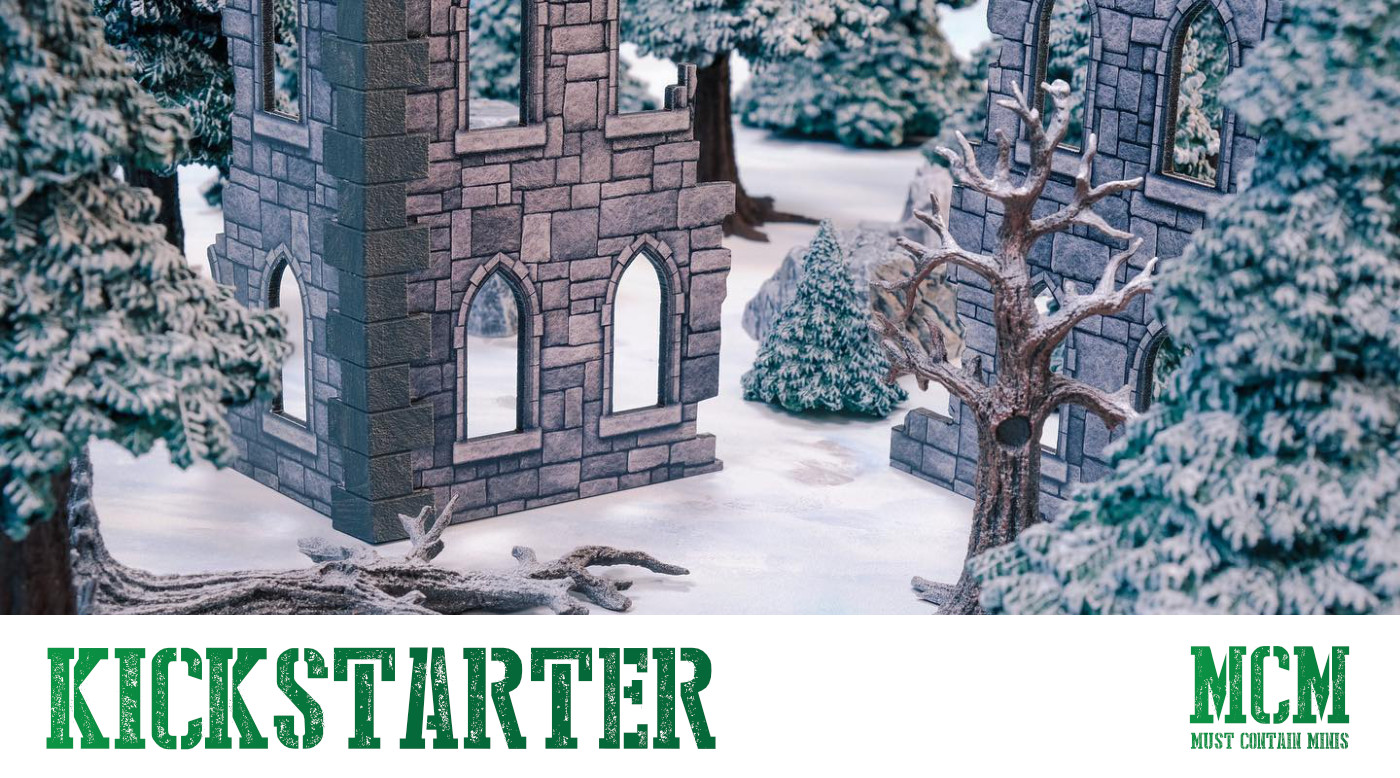 Over the past few days, Monster Fight Club has been absolutely smashing it on Kickstarter and melting through their stretch goals as though they were butter.
What are they selling this time? Winter terrain for your wargame table scaled for miniatures 28mm to 40mm in size. Best of all, their scenery comes pre-painted and looks amazing right out of the box. Come check out some of their offerings in this quick article. I present to you the Monster Scenery Ice Wilds Kickstarter Campaign.
Check out the Monster Scenery Ice Wilds. All of it you can buy from this Kickstarter Campaign. I am guessing it will go to retail afterward as Monster Fight Club's previous Kickstarter projects also made it to retail after fulfillment. Now, let's look at those images.
Below is Monster Fight Club's Kickstarter Video for this project.
Wrapping it up…
Today's post is about raising awareness to a Kickstarter that you may find of use for your gaming table. If you like the images that you see here, be sure to check out Monster Fight Club and their Ice Wilds Kickstarter Project. You might also like the review I wrote about their Broken Grassland / Desert Scrubland game mat and my post talking about the delivery of products for upcoming reviews. Thanks again for joining me!

Read more about great Indie and Historical games on my site!
Subscribe to our newsletter!
Get Tabletop, RPG & Pop Culture news delivered directly to your inbox.
Must Contain Minis is my personal reviews, showcases, and battle reports website where I look at mostly Indie and Historical Games. Mainstream games and products also enter the mix. There you can find my original preview article for this Kickstarter along with a wealth of other stories. You can also follow me on Social Media. I am very active on Facebook and share posts of a wide variety. I upload my best pictures to Instagram and am also on Twitter.
My aim is to promote gaming with companies outside of those that already dominate the gaming market.