Rejoice in The Return of HeroQuest; The Best Game Ever Made!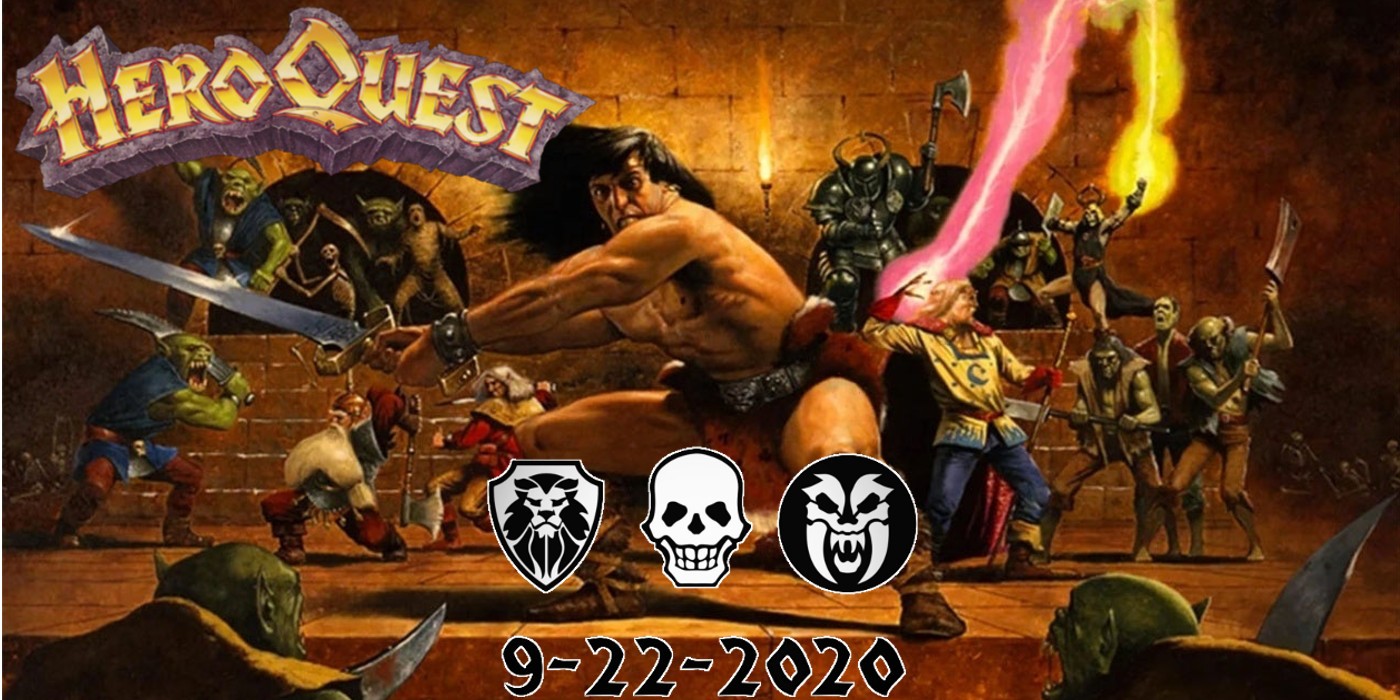 Taunted by a tantalizing ticking timer titillating our tabletop tastebuds, time teases text teeming with truly tremendous tension!
Let's get one thing straight right off the bat. HeroQuest is the best game ever made and anyone who disagrees is wrong. If you need proof, may I please direct your attention to the best video ever made about the best game ever made.
For a long time I've considered covering HeroQuest on the Board Game Retros, but I knew there would be no way to do the game justice, so I avoided it. But now, the game is no longer completely retro!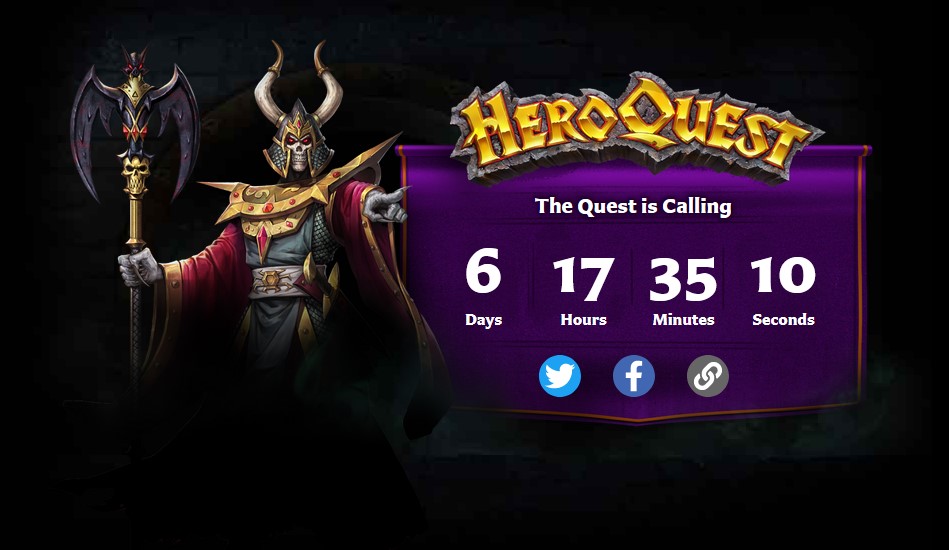 For a little, there were rumors (or maybe just hopes and dreams) of Restoration Games, makers of the new Fireball Island and Dark Tower, tackling this giant since they had acquired trademark for "HeroQuest Legacies". But that seemingly went nowhere. Regardless, this comes to us from Avalon Hill and Hasbro.
There's not a whole lot we know yet, but I will certainly be awaiting the big news this Tuesday morning. Be sure to follow the brand new official HeroQuest twitter for the latest!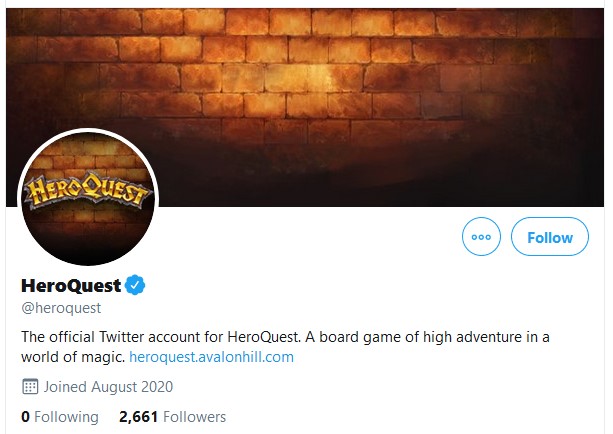 They only have 1 tweet up now, but they will probably tweet more. Right? They must. It would be silly not to.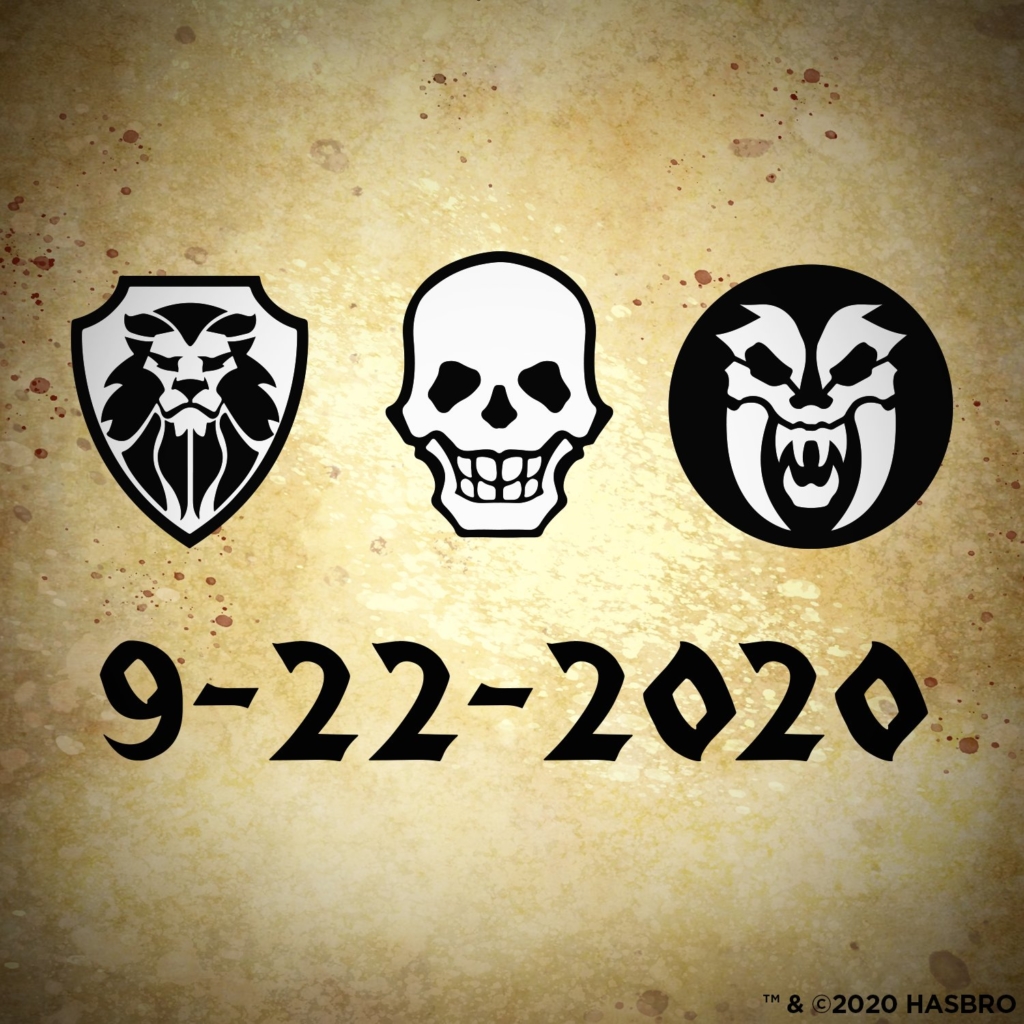 What do you think the best thing about HeroQuest is?
No matter what, you're right.
Subscribe to our newsletter!
Get Tabletop, RPG & Pop Culture news delivered directly to your inbox.